30 Best Pixie Cuts For 2020
The celeb world has gone cropping mad for these chic styles and so will you...
Leona
|
November 29, 2018
Pixie cuts have long been a staple look for women all over the world. Providing edge and femininity in equal measure, these cropped 'dos have been donned by some of the biggest, boldest and most daring stars around (we're looking at you, Twiggy!), proving them to be the ultimate cool-girl choice.
But here at All Things Hair HQ, we know there's nothing worse than getting a style that's neither on-trend nor suitable for your face shape and personality. But fret not, as we've rounded up 30 celebrities who've pulled off the look to perfection, so you can rock the pixie cut of your dreams.
1. Jessie J's baby pixie
Jessie J selflessly shaved her locks for Comic Relief in 2013 and instantly become our short hair crush. This golden blonde baby pixie is utterly stunning, being both cool and feminine.
2. Miley Cryus' sweet style
This pixie cut looks super sweet on the former Hannah Montana star. We can't get enough of Miley's hair lately, from multi-coloured dreads to her ever changing hue, Miley is certainly one to watch.
3. Charlize Theron's mini quiff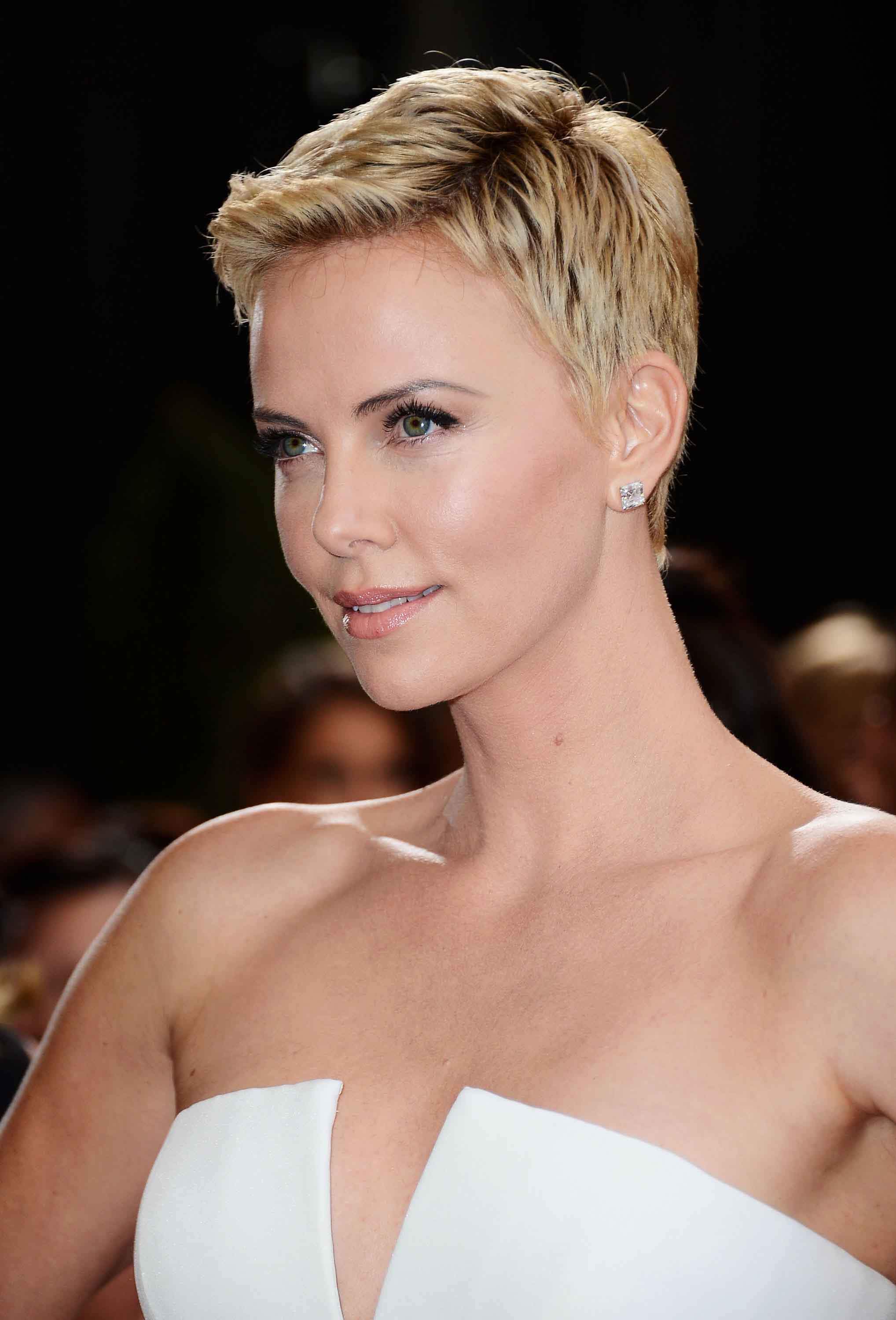 Now, just because your mane is cut short, that doesn't mean your styling possibilities are, too. Opt for a mini quiff, like Charlize Theron, by giving your hair a simple and subtle sweep of the fringe.
4. Natalie Portman's brown pixie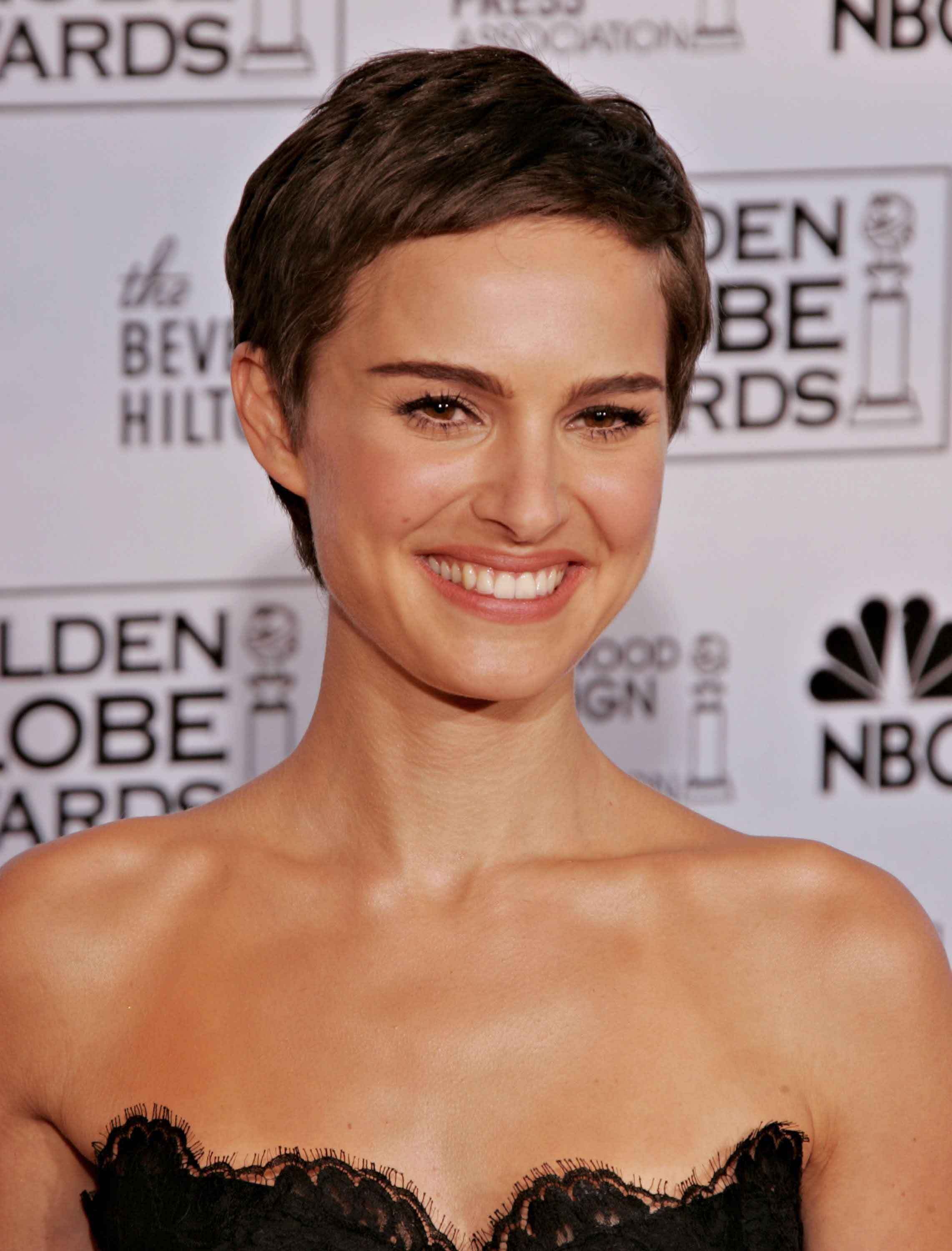 While cropped looks may require more trips to the salon for maintenance, the trade off is that pixie cuts look phenomenal and require minimal styling time in the mornings! Just look at Natalie Portman's 'do; simply brushed to the side, the star still looks incredible.
5. Emma Watson's elfin 'do
Emma Watson wowed everyone when she revealed her sweet pixie in 2010, calling the decision "the most liberating thing ever". And since then, she's been a constant on our short hair radar – it must be magic…
6. Ellen DeGeneres' signature crop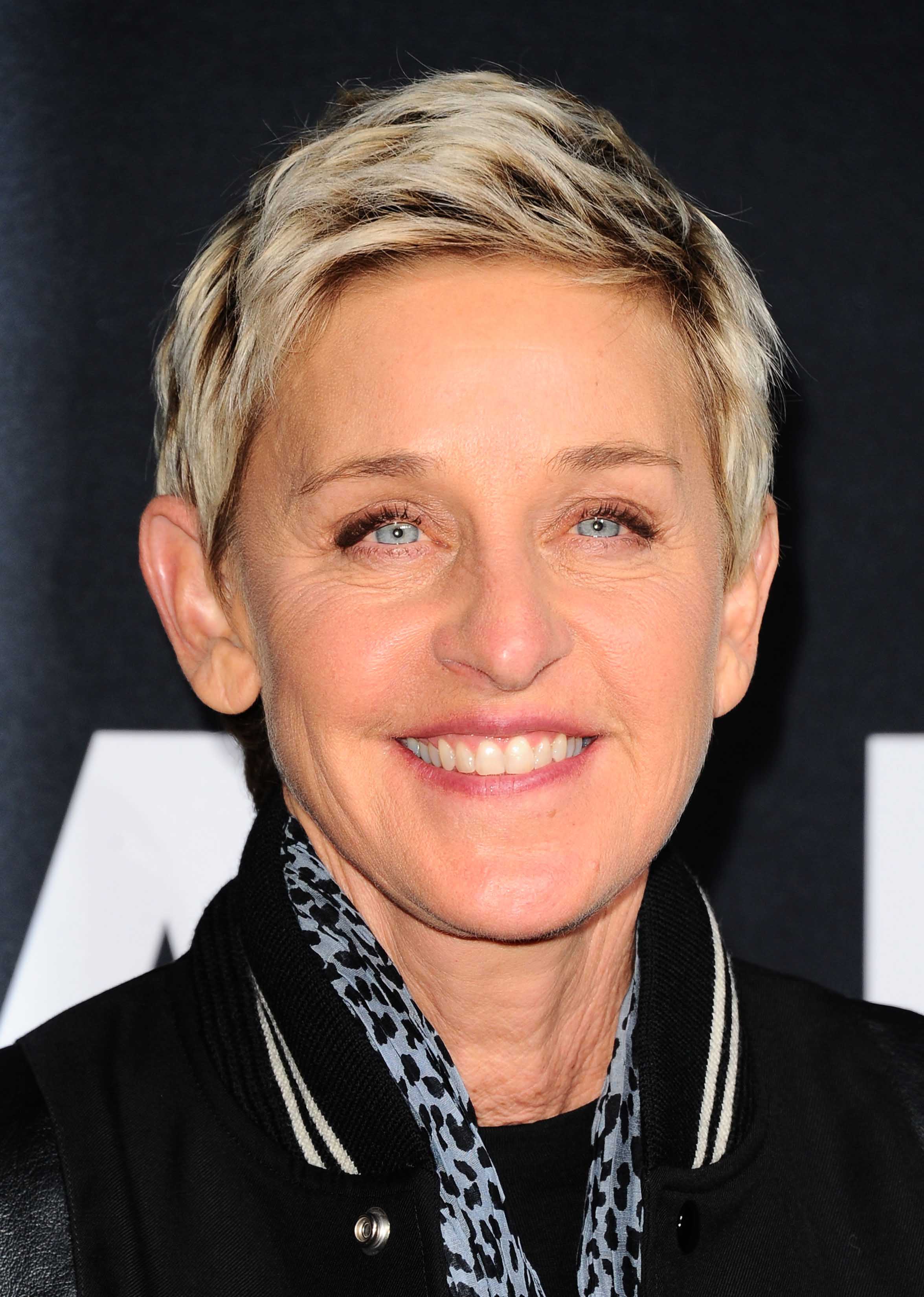 We can barely remember the last time Ellen was spotted without her signature pixie crop. The natural dark-haired talk show host lightens her tresses blonde and adds layers for more volume.
7. Halsey is pretty in pink
Make your pixie cut really stand out with a bright new hue, like this bold pink shade on singer Halsey. Choose from a host of on trend shades this spring, such as denim, purple or Instagram's favourite, pretty rainbow designs.
8. Lupita Nyong'o baby 'fro
For natural-haired ladies, show off your mane with a short baby 'fro pixie, like Lupita Nyong'o.
Editor's tip: Keep your hair nourished with Toni&Guy Curl Lock Oil.The non-greasy formula will help to enhance shine – and keep hair nourished and hydrated.
9. Jamie Lee Curtis' silver pixie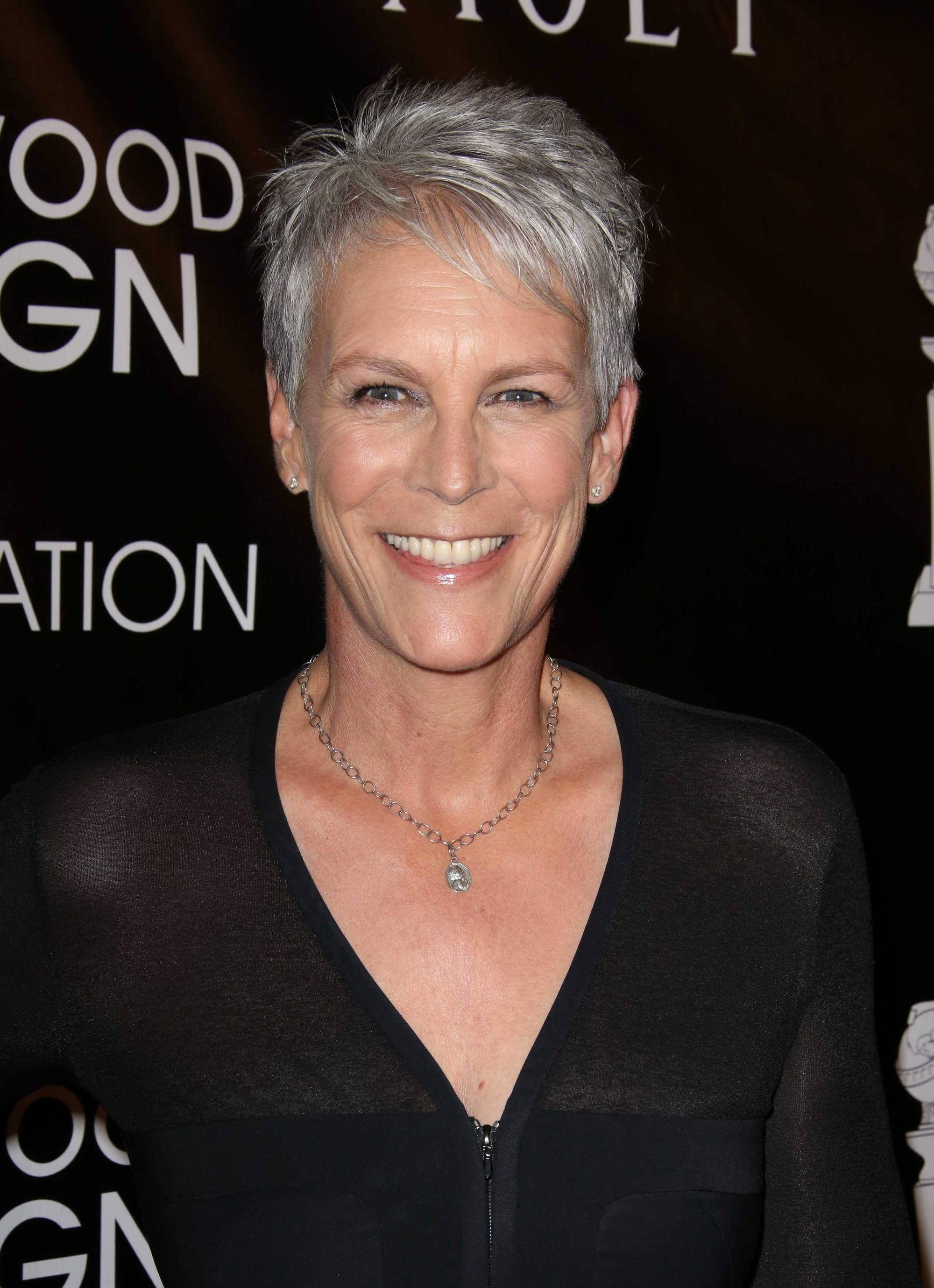 Our favourite Scream Queen always looks amazing with her staple short 'do. Always worn full of texture, Jamie Lee Curtis really embraces the edginess of her pixie crop.
10. Janelle Monae's fly pixie
How adorable is Janelle Monae's accessorised pixie? Add some fun accessories (stickers, flowers, foil) to jazz up your look for festivals, weddings or just another Monday in the office.
11. Cara Delevigne's show stopper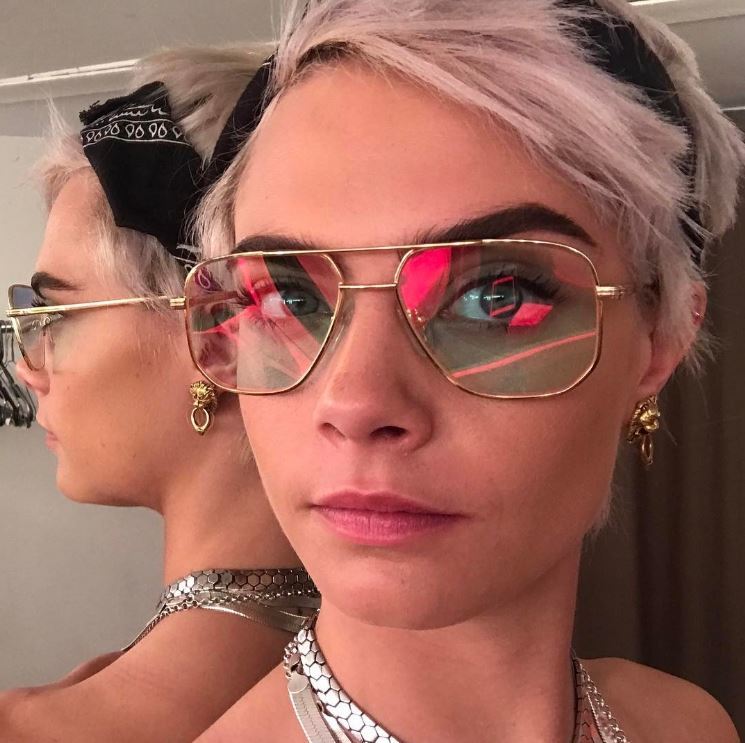 The model-turned-actress geared up for her role in Life in a Year by chopping of her statement dirty blonde locks, revealing this multi-toned pixie crop on Instagram. Credit: @caradelevingne
Editor's tip: Want that get-up-and-go look for your pixie? Then grab a pot of the TIGI S Factor Creamy Molding Wax. This is great for adding tonnes of definition and texture to your 'do, without a stiff-looking finish.
12. Anne Hathaway's androgynous look
In 2012 Anne Hathaway went for the chop for her role in Les Miserables – and we mean a chop! Since then, Anne has grown out her hair in some fantastic pixie styles, like this strong androgynous look.
13. Judi Dench's soft waves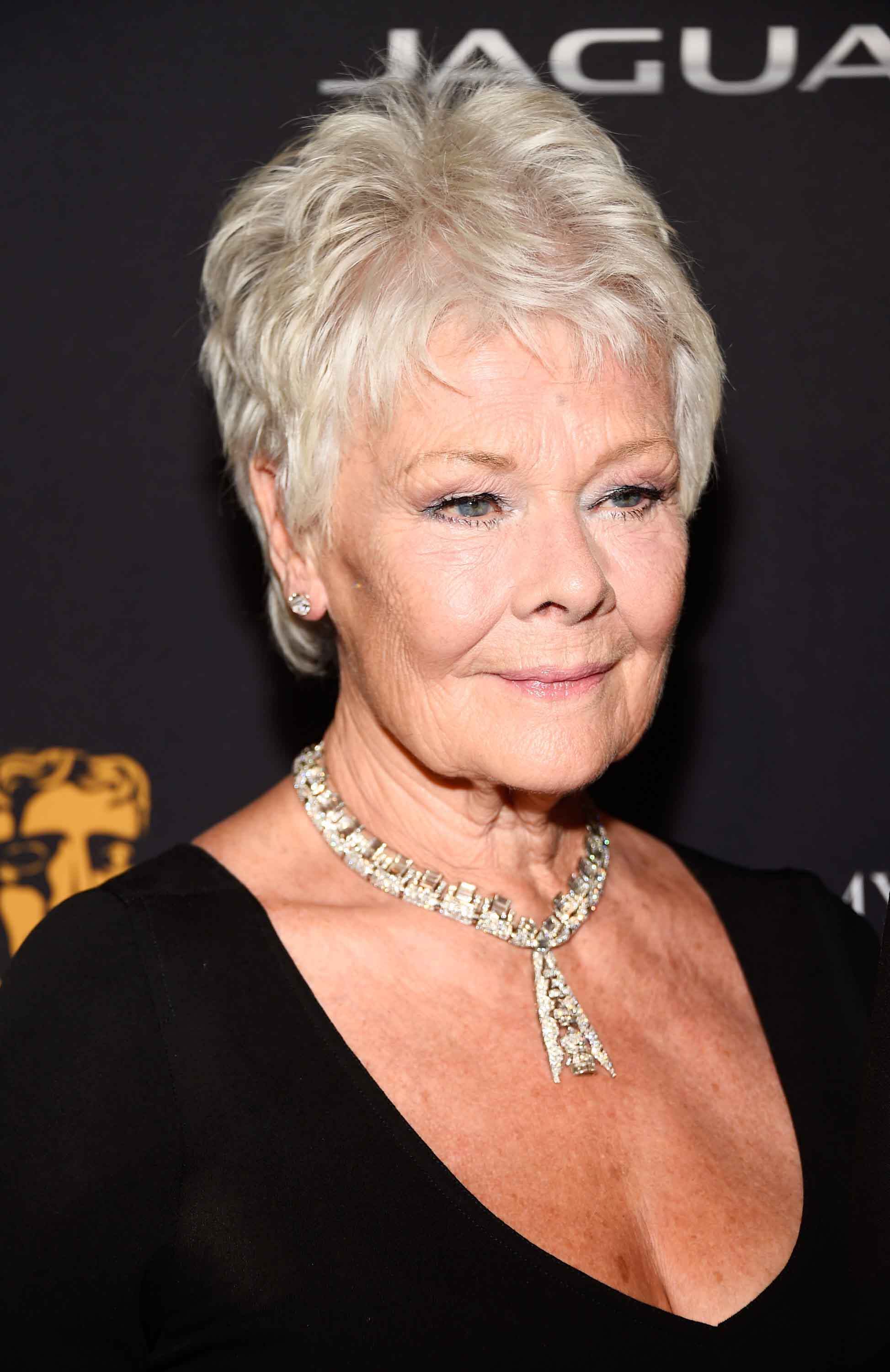 Add some soft waves to your mane by using a small barrelled curling wand. This gives the hair a little life at the root and enhances movement.
14. Zendaya's mushroom pixie
A pixie cut as you've never seen it? Yes, Zendaya is rocking a mushroom pixie. Don't dismiss the style just yet, check out 6 of the best mushroom cuts from Instagram's trendsetters, now!
15. Halle Berry's textured pixie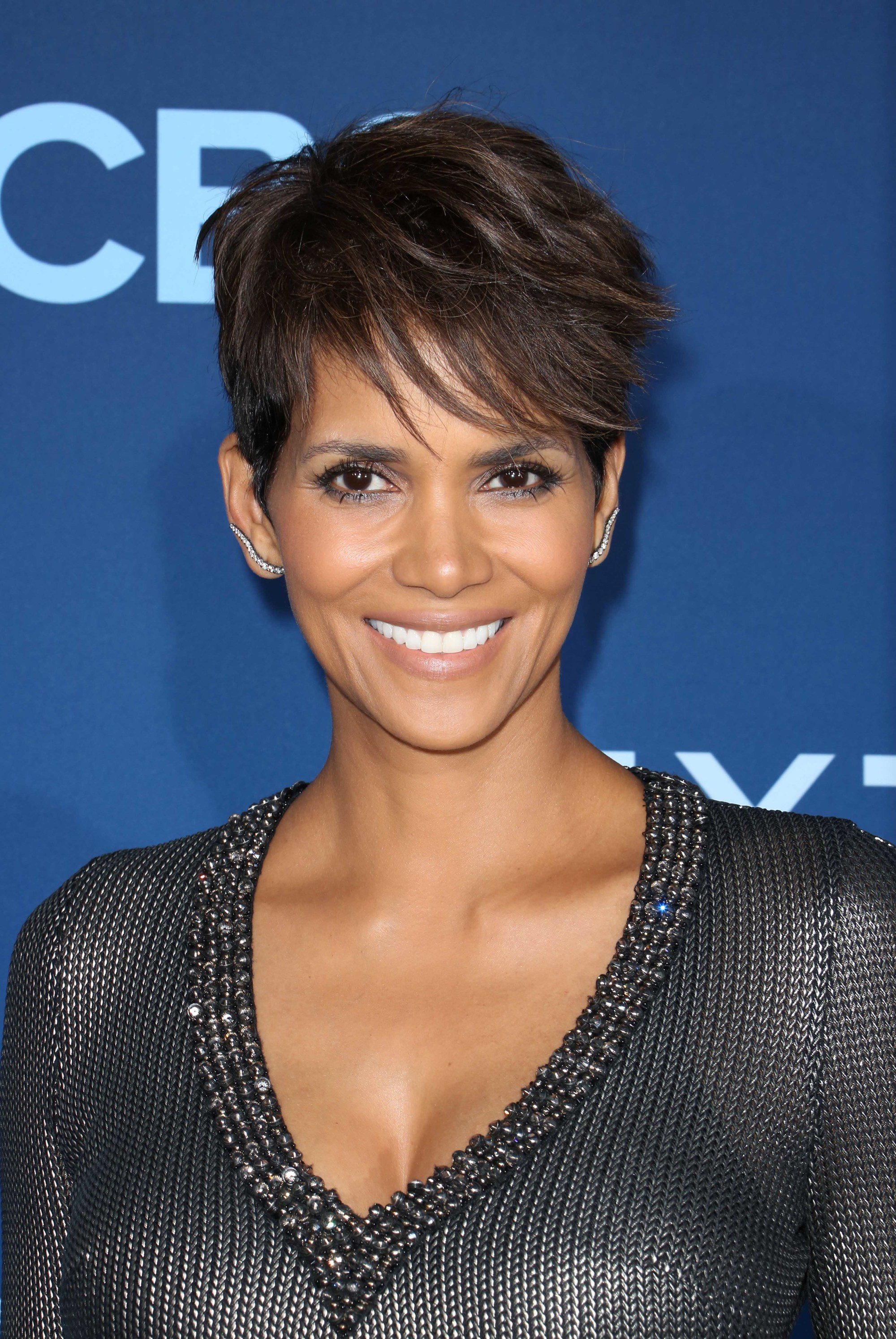 If the previous pixie cuts weren't enough to inspire you to try the look, then this Halle Berry image surely will. It's textured, it's sexy, and it's got bangs!
16. Keira Knightley's sweeping look
If you're anxious about braving the chop, why not opt for a slightly longer pixie cut like this one on Keira Knightley, rather than making a beeline for a super short style?
17. Sharon Stone's not-so-basic look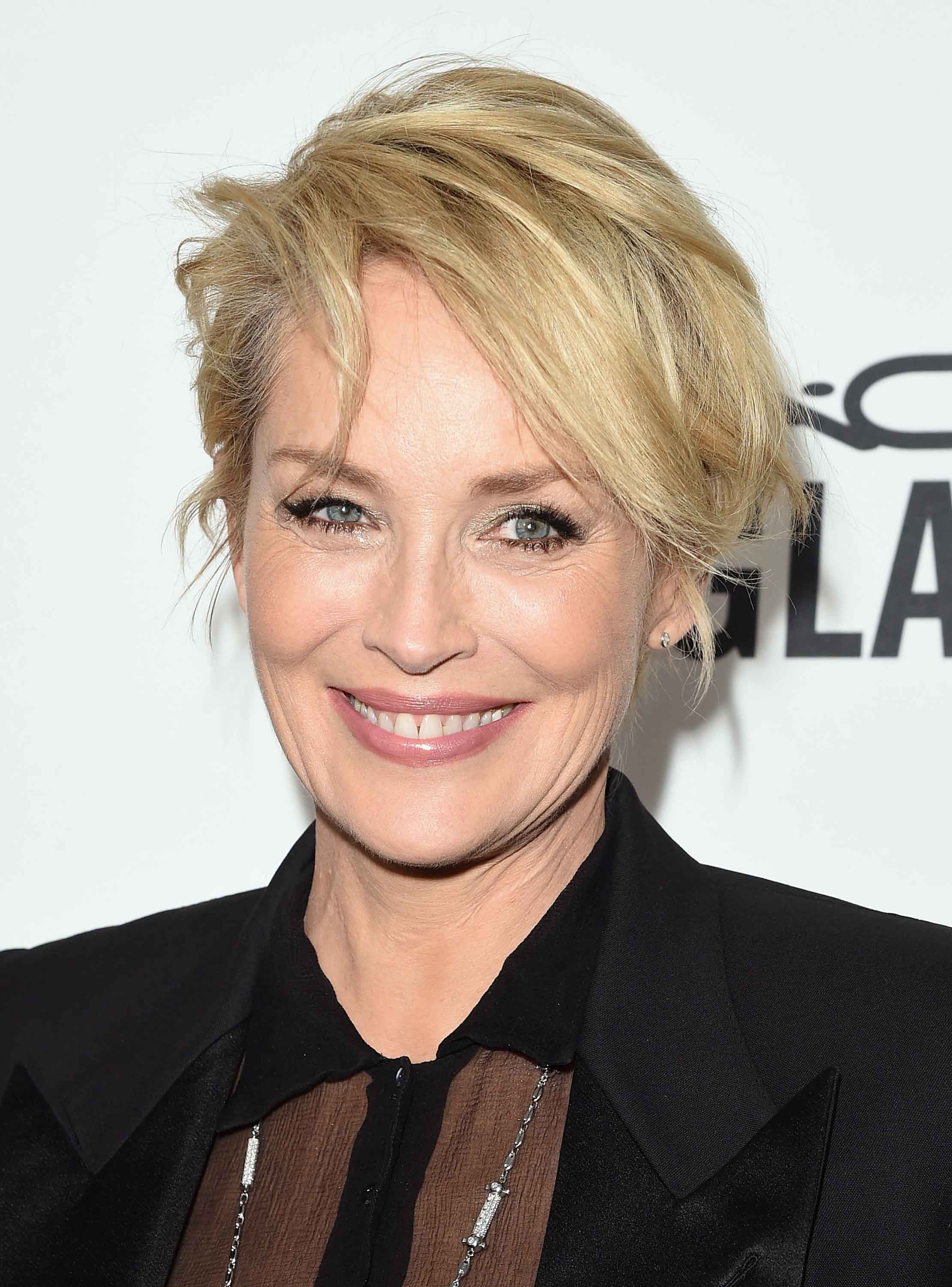 Sharon Stone is always switching between short and long hairdos that we can barely keep up. But without doubt, we absolutely love this long pixie cut style in her classic blonde hue.
18. Pixie Geldof's blunt cut
With the added length, long pixie cuts have the advantage of playing with more creative styles. So, break the mould and go for a choppy cut like Pixie Geldof.
19. Viola Davis' awards winning 'do
With eye-grazing, side-swept bangs and subtle highlights, the How to Get Away with Murder star looks stunning with this long pixie cut.
20. Robin Wright's sweeping pixie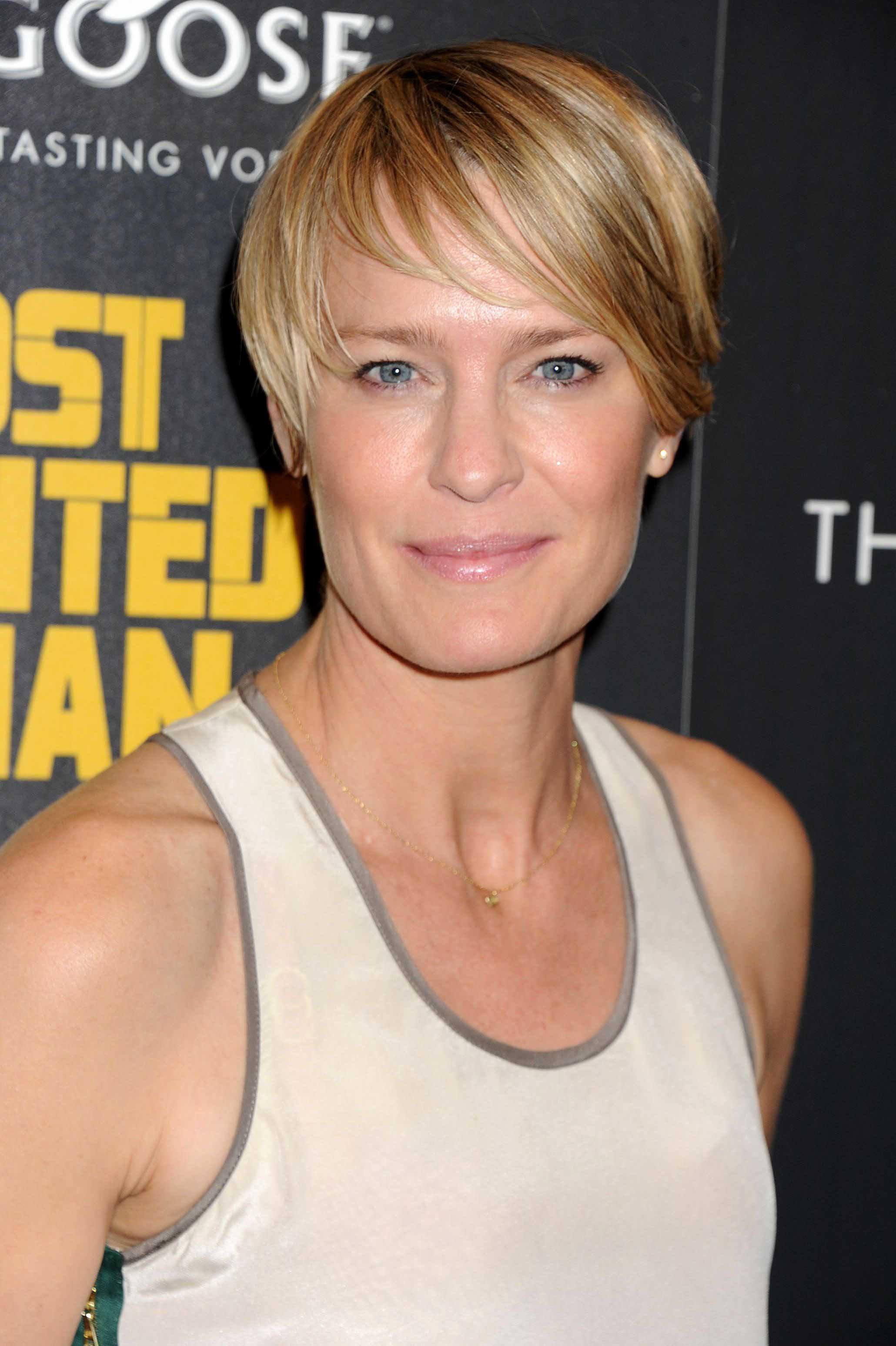 There is so much to love about House of Cards star Robin Wright's short 'do. For her award-winning performance, she opted for this shorter, sleeker and edgier style.
21. Agyness Deyn's ice blonde moment
The English fashion model's short hair was a huge hit in 2008 and was the reason why many girls opted for a shorter style. And nearly a decade later, this white blonde hairstyle is still as on trend as ever!
22. Dannii Minogue's dark pixie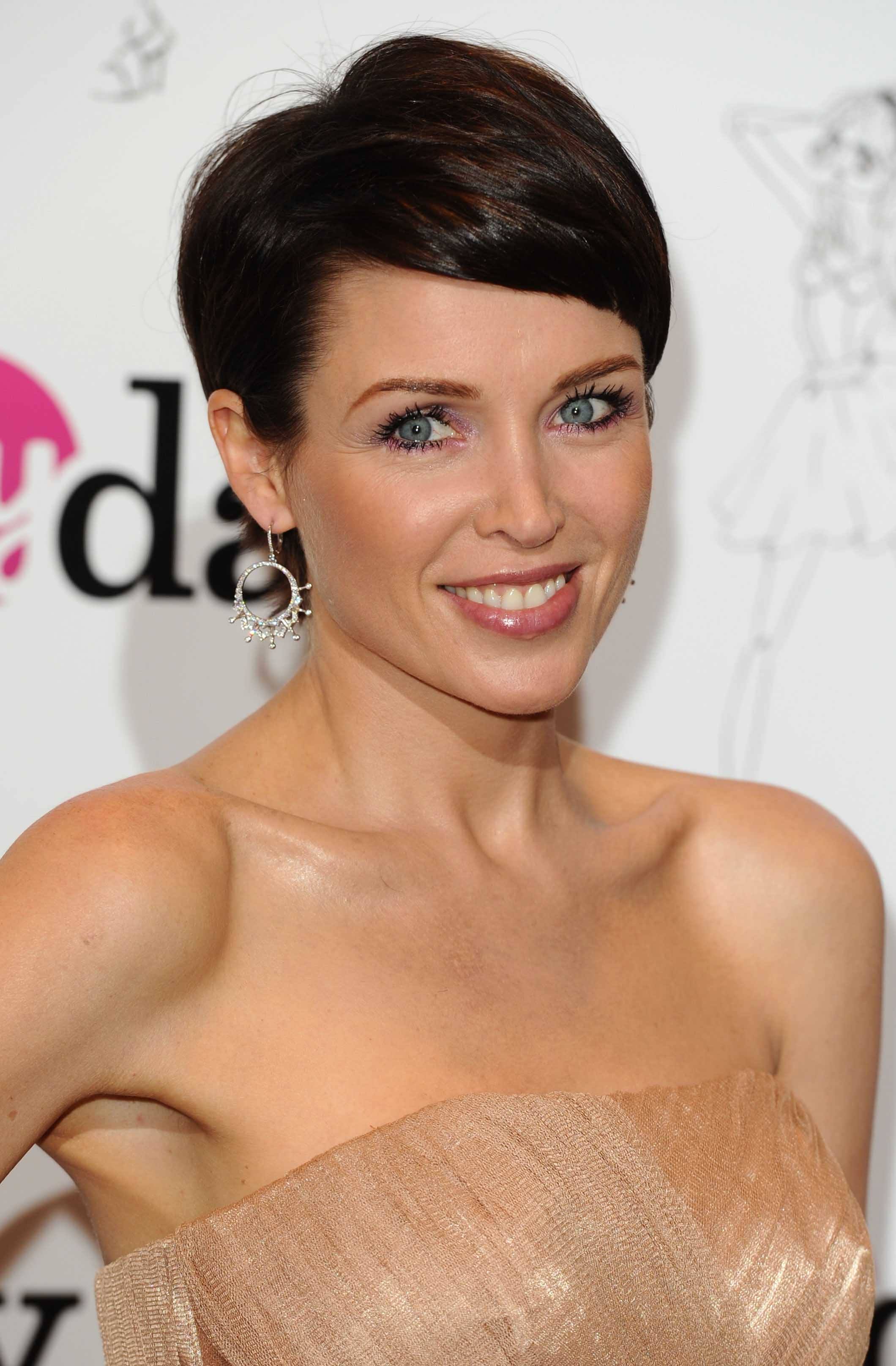 Dannii Minogue gradually went shorter over the years, from long dark tresses to a sleek bob, and then to the final stage: a flawless pixie crop with a short side fringe.
23. Tyra Banks' multi-toned pixie
Going for a multi-toned, feathered finish, like Tyra Banks, will make your pixie cut look more dramatic and edgy when styled.
Editor's tip: The Toni&Guy Casual Rough Texturiser is great for achieving a casual finish with dishevelled volume. Spray evenly on dry hair and work it through with your fingers.
24. Lena Dunham's pinned pixie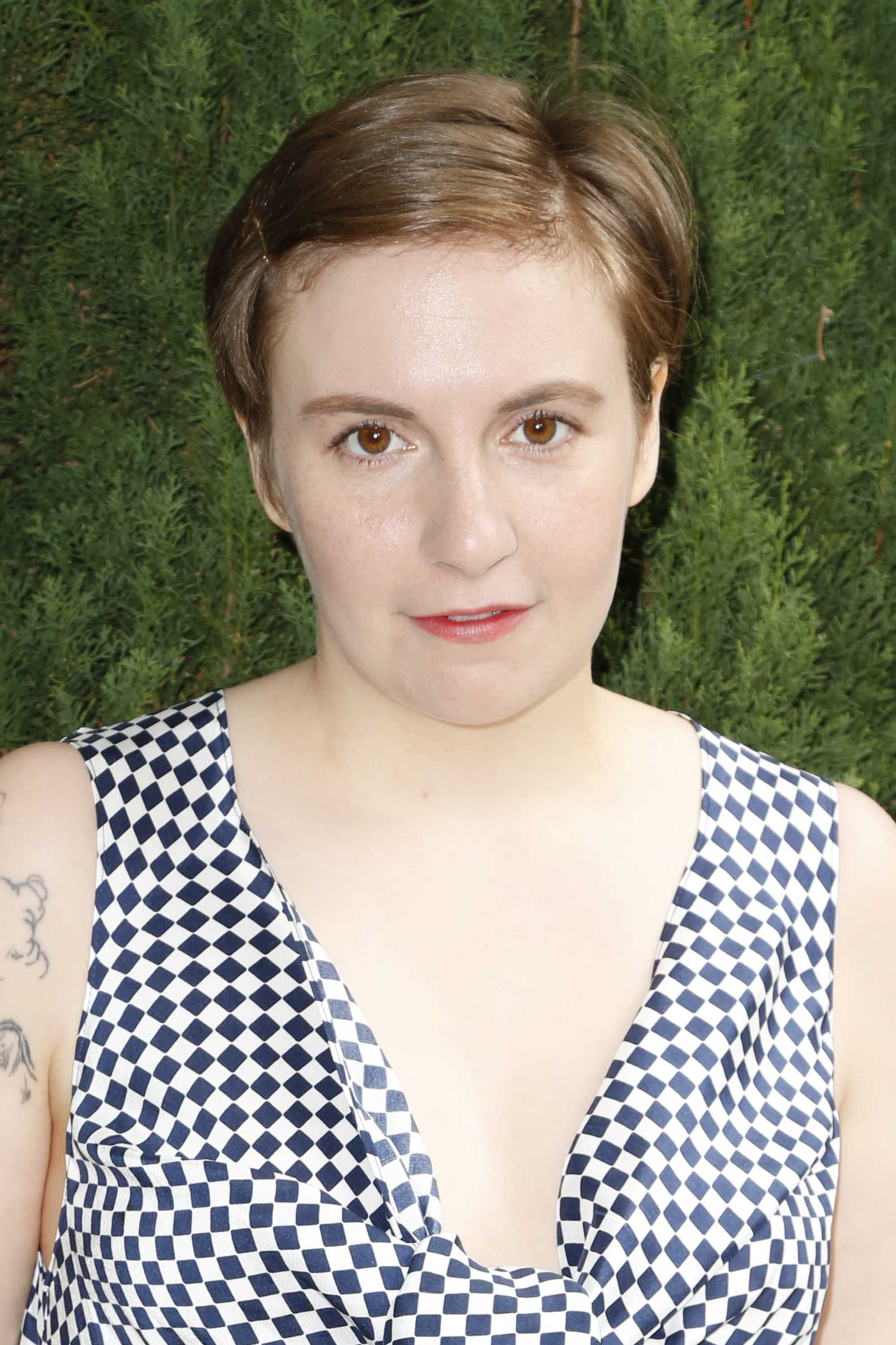 The Girls star has opted for the most carefree of pixie cut choices. By parting her light brown hair down the side and pinning the fringe makes this hairstyle look super cute.
25. Katy Perry's long pixie
This has certainly been the year of celebrity transformations and Katy Perry is top of that list. The hair chameleon debuted her long pixie on Instagram and blew our minds.
26. Kaley Cuoco's pixie with side bang's
Calling all The Big Bang Theory fans! Kaley Cuoco has been growing out her hair in the most amazing styles. From experimenting with a pink hue to the perfect lob (AKA long bob), Kaley has officially bypassed that awkward growing out hair stage.
27. Jennifer Hudson's bowl pixie
We told you mushroom cuts were in, didn't we? Make like Jennifer Hudson and stand out with a distinctive take on the pixie cut.
28. Carey Mulligan's pretty pixie
Choose from a classic pixie cut with a side sweeping fringe like Carey Mulligan, who is essentially a poster girl for pixie cut hairstyles.
29. Rihanna's pixie moment
Trust Rihanna to completely nail the pixie cut. Wearing her dark rich brown hair in a long pixie really shows off her fantastic features.
30. Audrey Tautou's French pixie
Pixie cut hairstyles are not limited to those with straight tresses. Just take a look at how Audrey Tautou is showing off her natural curls in the style. Pixie cuts are really the most excellent hairstyle for everyone!
Prev Article
Next Article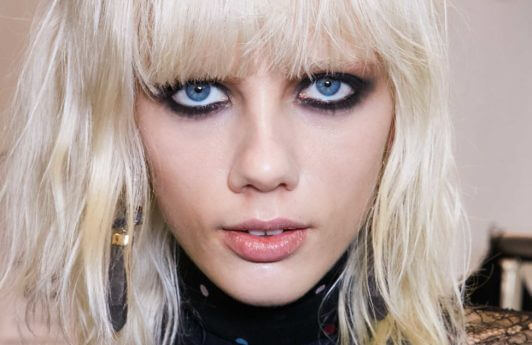 Gallery
6 Timeless haircuts with bangs
These hairstyles won't be going out of fashion any time soon...
See article