5 short scene hair ideas you need to try
Enter the world of short scene hair and make yourself a scene queen!
Prefer to live life on the edge? Want a hairstyle to match and have heads turning? Well, believe it or not, short scene hairstyles open up a world of hot styling possibilities. But we're not talking about the doom and gloom looks we wore during our teen years, oh-no! New scene hair looks are totally chic, full of creative flair and packed with attitude.
Have we piqued your interest? In order to help you on your journey to attain a bright and bold new 'do, we've created a round-up of the short scene haircuts from Instagram. So, what are you waiting for? Take a look…
5 short scene hair looks from Instagram to try
The scene shag haircut
It's no secret that the shag haircut is hot-to-trot at the moment. And with a flock of ultra-cool trendsetters all opting for this rocker-chick cut, you might feel super tempted to join their ranks.
But before you skip off to the salon, let us first introduce the hairstyle that's become our new obsession: the short scene hair shag. We adore this bold twist on the trend, featuring shorter sweeping bangs and a minty green hair hue that's giving us serious mane envy! Credit: @hallucineon
Editor's tip: The key to styling this quirky shag cut, is to accentuate the layers and bring out the natural texture of your hair. And since the shag is all about choppy texture, you'll want to try scrunching a couple of pumps of the VO5 Volume Mousse into damp hair before blow-drying.
The chin length bob
The French bob and scene hair aren't often associated with one another. In fact, these haircuts are complete opposites, right? Wrong! Because the 2 go hand in hand with this fashion-forward chin length haircut. Adapting the classic bob to include a set of long side-swept bangs and a soft, metallic hue, this 'do is chic yet fierce all in one. Credit: @beautsoup
Editor's tip: If your mane tends to fall on the finer side, be sure to stock up on the Toni&Guy Sea Salt Texturising Spray. It's specially formulated to help maximise volume, body and bounce to thin, limp locks. What more could a girl want?
The ombre lob
Looking for subtler short scene haircuts? If you can't bear to part ways with your long locks and want a wearable hair colour too, opting for an on-trend long bob with ombre highlights is your next best option. Why? Lobs are the ideal go-between length for short hair newbies, meaning you'll still be able to rock many of the same hairstyles as you would with longer strands. Credit: @lisa.hates.you
The scene pixie cut
Looking for short scene haircuts, but at a complete loss for which style to choose? Then gather around to see our absolute favourite scene look: the feathered long pixie cut. Credit: @princessstiefel
This sweet-and-chic pixie cut is great for those who want to add a stylish edge to their daily look, yet still want to ooze feminine appeal. So, if you're after something bright and beautiful, this short scene hair look is perfect for you.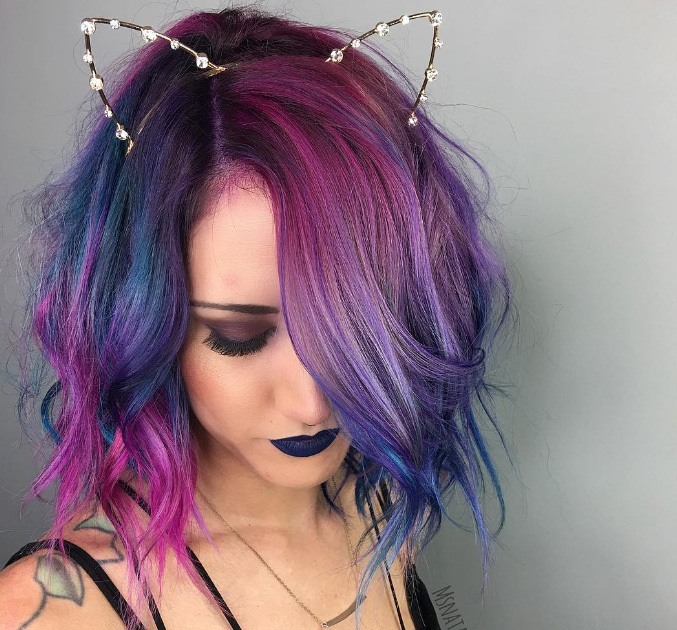 The wavy bob
Looking for glam, festival-worthy scene hairstyles? Then you need to take a look at this wavy bob that's bursting with vivid shades of blue, lilac and pink! Melting seamlessly together at the crown (and complete with a cat ear hair accessory), this hairstyle embodies all the cute and quirky qualities that scene hair has to offer. Credit: @msnataliejean
Editor's tip: Thinking of working some bold colours in your new 'do? To help maintain their vibrancy, you'll need to invest in a shampoo and conditioner that's specifically tailored to dyed hair, like the TRESemmé Colour Revitalise Vibrance Protection Shampoo and Conditioner.
Loved these short scene hair ideas and can't get enough #hairinspo for your mane? We think you'll totally fall in love with our Short Hairstyles page, where you can find endless pictures of cropped hairstyles to inspire your trip to the salon!
Prev Article
Next Article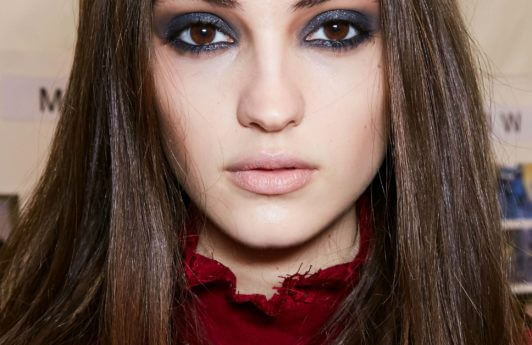 Gallery
5 Long layered haircuts that suit just about everyone
Step this way for your New-Year-New-You look!
See article