8 Best Curtain Hairstyles and Haircuts for Men, Plus How to Get The Iconic Look
The curtains hairstyle is an iconic '90s men's hairstyle achieved when hair is styled into a strong middle part and paired with long, messy bangs that fall like 'curtains' past either side of the head. Hair curtains were wildly popular in the '90s, with heartthrobs like Leonardo DiCaprio, Johnny Depp and River Phoenix wearing them.
While you may think this '90s "boyband" look is outdated, we've slowly been seeing it veer back into the spotlight, with stars like Timothée Chalamet, Charles Melton and Zayn Malik rocking updated versions of the cut. And, with the rise of TikTok, hair curtains are slowly becoming an e-boy staple.
Intrigued? We suggest you look at the curtains hairstyle with fresh eyes and take style notes from these 11 bold men who've pulled it off brilliantly.
How to Get a Curtain Haircut
To get this look your hair needs to be medium or long at the top, essentially the fronts of your hair should be touching your top lip.  If it isn't, you might need to grow out your hair a little longer. If you do, read on to learn how to create a curtains hairstyle.
Step 1. On damp hair, work through some hair oil to make your tresses smooth. As this look is frizz-free, it's important to use a hair product that can help you achieve that.
Step 2. Take a comb and figure out where you want your middle parting to fall. Once you have done this, you can either let your hair air dry in this shape or if you feel like it won't hold, use a blow dryer.
Step 3.  Set your blow dryer to a medium heat setting and direct it as close to your hair as possible to keep the look smooth.
Step 4.  With the blow dryer in one hand and the brush in the other, brush through your hair, following its natural direction (from the top, downwards) to avoid frizz.
Step 5. Once your hair is dry, spray a high-holding hair spray like TRESemmé Extra Hold Hairspray through your mane. This will ensure your hair curtains stay in place.
8 Best Curtain Hairstyles and Haircuts
Want to see all the ways you can rock this popular haircut? Check out some of our favourite curtains hairstyles from both past and present, below.
1. Classic Curtains
When you think of the curtains hairstyle, it's hard not to picture all the male stars back in the '90s. Yet while many of these gents' looks would now appear outdated, there is one whose hair never fails to impress: Leonardo DiCaprio.
This middle-parting style shows off his sharp features and works with his finer hair texture. And although he keeps his mane short these days, his cool curtains helped seal his fate as an icon of the era — with good reason.
River Phoenix's look is the perfect example of smart curtains. His signature style teams effortlessly with his professional attire.
2. Modern Curtains
Now, if you're after a more grown-up take on classic curtains, this modern variation (spotted on Game of Thrones' Nikolaj Coster-Waldau) is just for you.
As Nikolaj demonstrates, the curtains hairstyle can work for men with short or mid-length locks and can even be formalised for high-profile events.
3. Long Curtains Hairstyle
Johnny Depp is the king of curtains. Here, he wears his long curtains hairstyle in an undone, dishevelled way.
4. Swept-back Curtains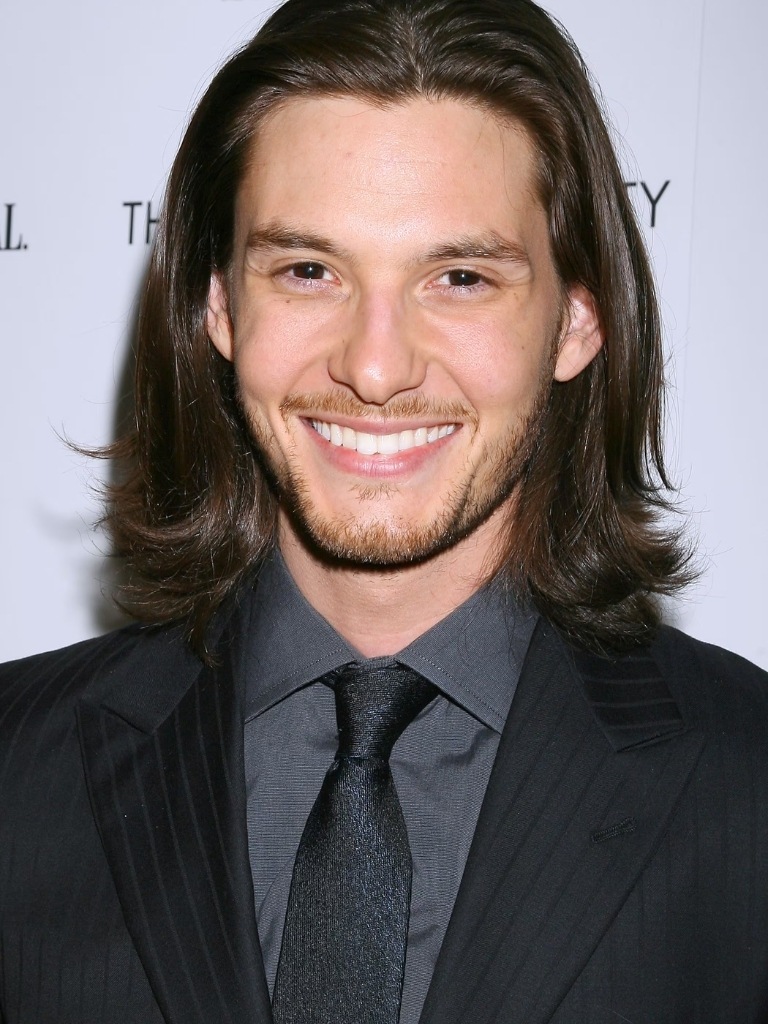 A curtains hairstyle that's been swept-back, just like Ben Barnes has here, makes this otherwise simple hairstyle all the more stylish.
Favoured by Keanu Reeves and Jared Leto, this swept-back flow hairstyle is ideal for men over 40. Take care of your curtains with a few drops of TRESemmé Keratin Smooth Shine Oil after washing for perfectly smooth hair.
5. Wet-look Curtains
Zayn's take on this retro trend is a little more modern, as he's paired a long fringe with his signature low fade cut and groomed beard style.
6. Platinum Curtains Hairstyle
Platinum strands have been dominating the hair scene lately and with more of Hollywood's leading men taking the colour plunge, now's the perfect time to experiment.
7. Wavy Curtains
Have wavy or curly hair and want to get in on this throwback trend? Well, you'll be happy to know that you can totally pull off this hairstyle. Especially if you add SheaMoisture Coconut & Hibiscus Curl Enhancer Smoothie to your faves. Its formula is designed to keep your locs healthy and bouncy.
Need proof? Just look at how Timothée Chalamet and Charles Melton rock it and then you'll understand what we mean — cool, right?
8. E-boy Hair Curtains
If you prefer messy, undone styles, this take on hair curtains will be a great source of inspiration.
Prev Article
Next Article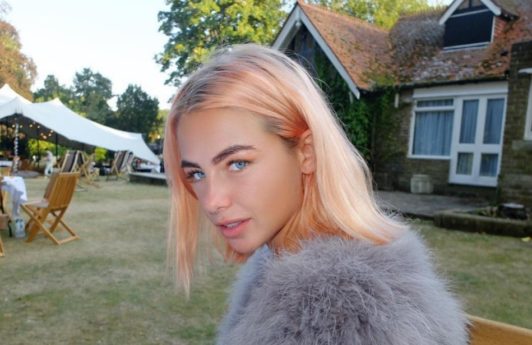 Look Battle
MIC's Jess Woodley debuts peach hair and we cannot cope!
Her bleach blonde 'do is no more...
See article