Asian hair: The best hairstyles for oval faces
Find the most flattering 'dos for your oval face, here!
When on the hunt for a new hairstyle, it's always important to consider your hair type, but also your face shape. We know it may seem a little trivial, but it can have a huge impact on whether you love or hate your new look! And although you may be one of those lucky ladies with oval faces, that's not to say you don't sometimes need some styling inspiration! So, if you're after a new look, scroll below or click through our gallery to discover our 6 best hairstyles for oval faces and Asian hair from Instagram.
Asian hair: The 6 best hairstyles for oval faces
Layered pixie
You might usually avoid pixie cuts like the plague, as to not make your face look longer than it actually is – but a layered pixie actually works to complement your face shape! We love the combination of choppy layers with an oval shaped face, as it not only makes for a super flattering look, but it also helps to frame and add definition to your face. Credit: @GaryNgHair
Graduated lob
This hairstyle has captured the hearts and minds of women everywhere – which shouldn't come as a shock, seriously, just look at it! The long bob (AKA the lob) is a versatile middie cut that works with almost every face shape. You can even add a little point of difference by graduating the cut for an ultra sleek and modern aesthetic.
Not sure if medium lengths are for you? Read our 10 Reasons to love mid-length hair article. Credit: @karina_divas_
Long and layered
Can't bear to give up your long locks? No worries, we've got long hairstyles in our exclusive list too! To nail this long and layered style, just ask your hairdresser to retain your length, and to work short subtle layers into your tresses.
Going for a truly casual look? Lightly curl the ends of your hair with a curling wand or straighteners, as this will help to soften the overall look and feel of the hairstyle. Easy peasy, right? Credit: @essensualslondonseattle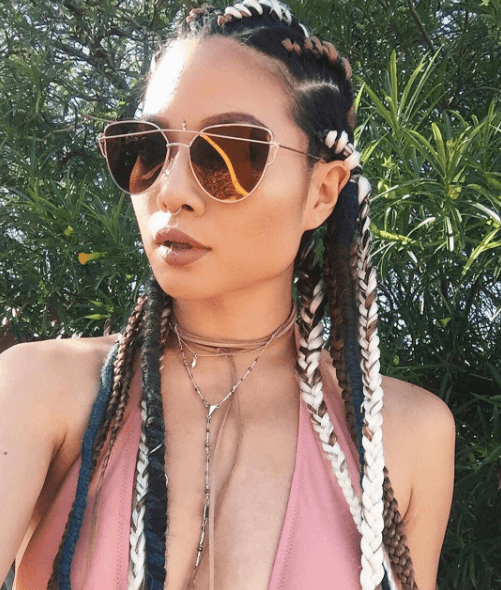 Cornrows
It's safe to say that this braid is probably the plait du jour. Although cornrows have a long and lustrous history, they've gained extra attention thanks to a host of celebrity fans. To discover all you need to know about cornrows, read our article. And don't forget to take our quiz to test your cornrow knowledge, will you? Credit: @ayanohairbraids
Pigtails
No longer is this a hairstyle considered for school children – pigtails have been given a new lease of life with a rave-inspired twist! Their comeback is great news because we're so in love with '90s hairstyles right now!
And whether you have long hair like @valeriecruz1999 or short hair like Miley Cyrus, this vintage 'do works a treat for everyone! Just leave some hair out at the front to make this childhood favourite look more grown-up. Credit:@valeriecruz1999
The simple ponytail
If you're ever in doubt of a look to suit your face shape, then don't overlook the simple ponytail! This is a great hairstyle for oval faces (and all face shapes really) that is quick and easy, and needs virtually zero maintenance.
We suggest leaving a few tendrils of hair out near your parting to help frame your face. Not only will it flatter versatile oval faces, but it will also provide a romantic touch to the practical 'do. Credit: @ksonggg.
In need of more inspiration for your oval face? We have everything you need on our Hairstyles for Oval Faces page!
Prev Article
Next Article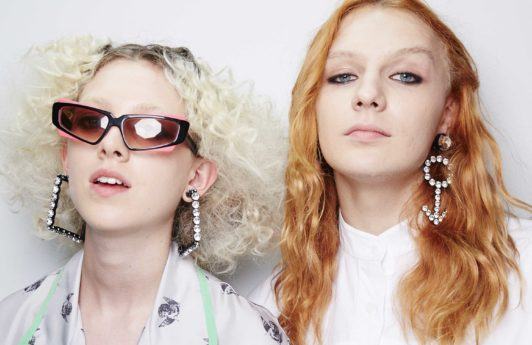 Article
Gender fluid hair: How Toni&Guy and LFW are changing the hair game
Hair has no boundaries...
See article