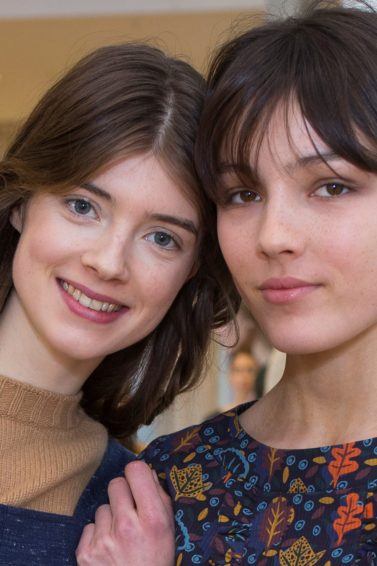 What hairstyle suits me? Take the guesswork out of your next haircut with our handy guide
Asking yourself "what hairstyle should I get?" Choose wisely with our guide to picking the best look to flatter your face shape, features and hair texture.
Deciding to try out a new hairdo can be tricky at the best of times, asking ourselves the same questions time and time again: "what hairstyle suits me?" "can I pull off a fringe?"— the stress is real. But luckily for you, we're here to help navigate you through the minefield of choosing a new style that's perfectly suited to you.
When deciding on a new look, many people forget to take into consideration factors such as their face shape, hair type and which features they're looking to enhance. This is the downfall for people the world over, who then have to walk out of the salon with a less than flattering style.
With a little insight (courtesy of us at All Things Hair), you'll know exactly what cuts will work best for you and get you the style of your dreams!
But, we need to know a few things first…
What face shape do you have?
Face shapes vary widely, but can be commonly categorised into the following 5 groups:
Heart
Heart-shaped faces are those which taper into a point at the chin, with a wider forehead. Think of Reese Witherspoon, Ruby Rose and Scarlett Johansson as your heart face shape idols.
If this sounds like you, choose styles which will flaunt your eyes and cheekbones to balance out sharp chins, like piecey bangs and shorter layers that fall in line with your eyes.
Round
If the width and length of your face is pretty much the same and your cheekbones are your widest point, you've probably got a round face shape.
The aim with round faces is to create a more angular look, so steer clear of blunt bangs, which may accentuate the roundness. Instead try sweeping styles and off-centre partings in choppy, layered styles to give a fuller look on top and add height to your look.
Editor's tip: Pixie cuts are perfect for round faces but can seem difficult to style. But with the TIGI S Factor Creamy Molding Wax you'll be able to re-work your style as and when you please, making pixie cuts a total breeze!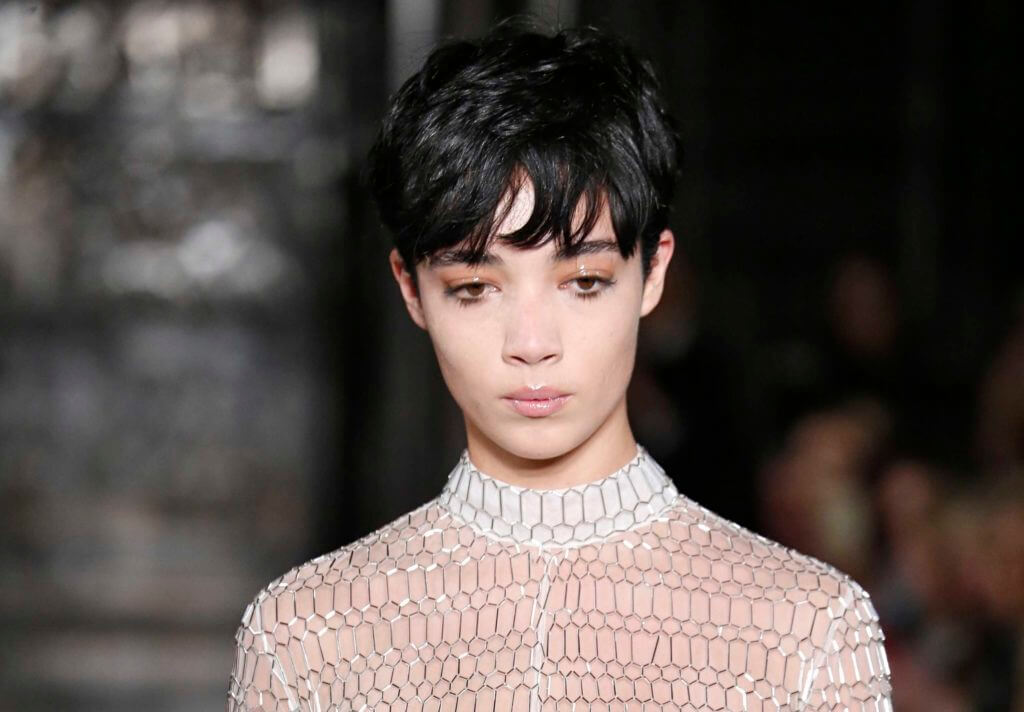 Oval
Luckily if you've got an oval face, you don't have to worry about questioning "what haircut should I get?" as you can pretty much pull off anything with this well-balanced face shape.
Often referred to as the 'perfect face shape', anything from bobs to tumbling locks will work — so play around and see what style best fits your personality.
Square
Those with square faces like Olivia Wilde have a forehead, cheekbones and jawline of a similar width. Medium-length cuts are best as they won't add to the width of your jaw, skimming over it and giving your face a more elongated appearance.
Long
Long face shapes can seem like a nightmare to style, whereas, in fact, they're rather simple! Try rocking a set of blunt bangs to shorten your face shape, or even opt for a medium-long length cut with waves at cheekbone height, which will add angles to all the right places.
What are your facial features like?
Now that you know what face shape you have, it's time to understand how your facial features will affect the type of haircut you can pull off.
Petite
Those with smaller, narrower faces (like Miley Cyrus and Ginnifer Goodwin) are lucky, as it means you're able to pull off more daring short cuts. If you're new to the short hair game, we suggest easing yourself in gently with a '60s-esque pixie cut and channel your inner Twiggy.
Prominent
Whether you're worried about your nose looking too big or you're looking to make the most of your brow game, you can tweak your hairstyle to either draw attention away from or accentuate certain aspects.
For example, if it is your nose you're concerned about, avoid centre-partings and drawing your hair back off of your face, as this will make your nose stand out more. Instead, opt for either wispy or side-swept bangs across the face to divert attention away from the centre of your face.
Angular
Blessed with razor-sharp cheekbones like the Olsen twins or a jawline even Angelina Jolie would be jealous of? Soft, face-framing styles are the way to go. Balancing out your angular features with a feminine cut will give you a more delicate finish and help downplay any severity in your look.
Editor's tip: To help get some texture and much-needed volume into your look, ensure your style has the body and lift it needs with a spritz of the TONI&GUY Sea Salt Spray.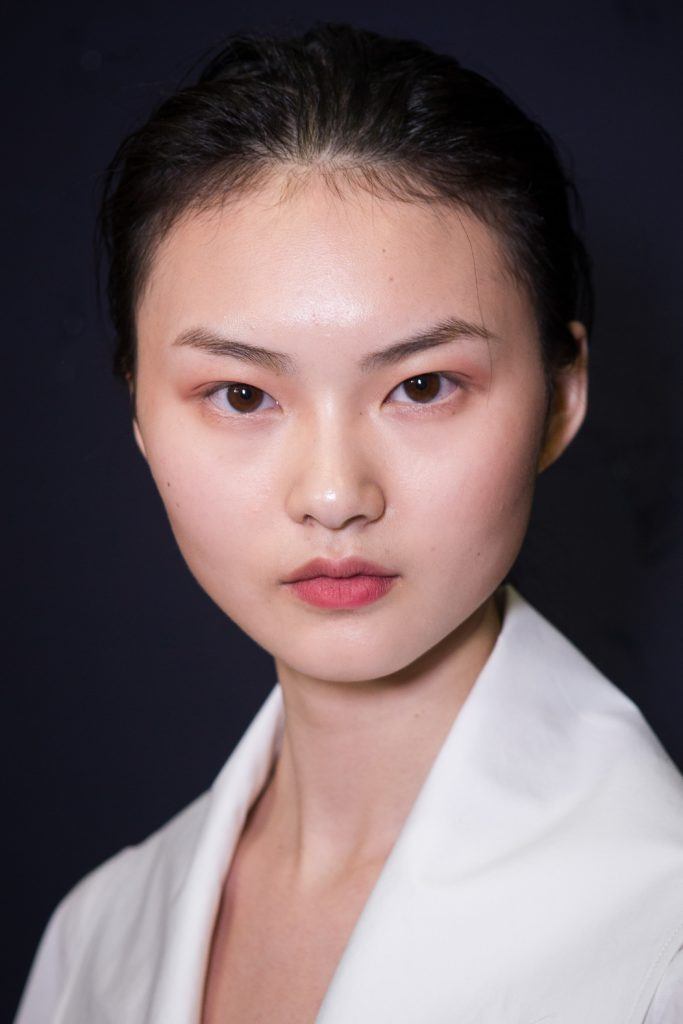 What's your hair type?
And last (but certainly not least) you must always take into consideration your hair type before choosing which haircut to get. While some cuts are designed to favour those with poker straight strands, others are created with curly hair in mind — so it pays to know what's what.
Straight
Straight hair and wanting to know "how should I cut my hair?" Naturally straight strands tend to be more prone to falling flat, so to prevent limp locks from weighing you down we suggest trying out shorter styles, like a sleek asymmetric bob to take some of the weight off. If you want to hold on to some length, though, layers will be key to adding fullness and texture.
Wavy
If you hair has a natural wave to it, you're free to try out a variety of lengths. Whether flowing mermaid locks are your vibe or a Ashley Benson and Emilia Clarke long bob, just remember: add bangs to your look will be the help emphasise your waves' natural beauty.
Editor's tip: To ensure your natural waves stay wavy and not frizzy, enlist the help of the TRESemmé Perfectly (Un)Done Wave Creating Sea Foam. This nifty product will enhance each wavy strand for wonderfully undone waves, every day!
Curly
The trick when cutting curly hair is not to stick to one length all over, as this will result in a fluffed-out triangle shape and honestly, nobody wants that. But fret not, because long layers are the ideal technique to work in tandem with your natural curls.
Also, ask your stylist to cut diagonally rather than horizontally, as this will give a more face-framing finish.
Natural
Natural-haired ladies, listen up! If you're growing out your 'fro, we recommend having it properly shaped!
Solange is a good example of someone who get their afro shaped, proving that you can play around with more rounded or tapered styles — whatever takes your fancy!
Alternatively, keep your 'fro short with a TWA (that's a teeny weeny afro, BTW) just like the gorgeous Lupita Nyong'o and you'll cut your styling time right down. Sounds like a win-win situation to us.
So, hopefully now you've got more of an idea about how to choose a hairstyle, so why let the fun stop there? Head over to our Hairstyles & Haircuts page now for plenty more styling ideas for your next salon visit.
Prev Article
Next Article
Gallery
The best hairstyles for each face type
Flatter your face shape with these styles!
See article