Dark ombre hair: The colour trend that keeps on giving
Instagram's best dark ombre hair colour combinations.
It seems like every day there is a new hair colour trend to fawn over. A simple scroll through Instagram and you will see everything from violet hues to grombre, plus many, many more colour combinations. But knowing how to get in on the trend when you have dark hair can be tricky, which is where the ever-popular dark ombre hair trend comes in…
Everyone from Ciara to Demi Lovato has tested ombre on dark hair and slayed, proving it to be a low  commitment look and the perfect gateway to other colourful styles! But if you want to see how women are rocking this trend IRL, sit back, because we've scoured social media and handpicked our fave dark ombre combos to tempt you trial the trend.
Dark brown hair: Instagram's best looks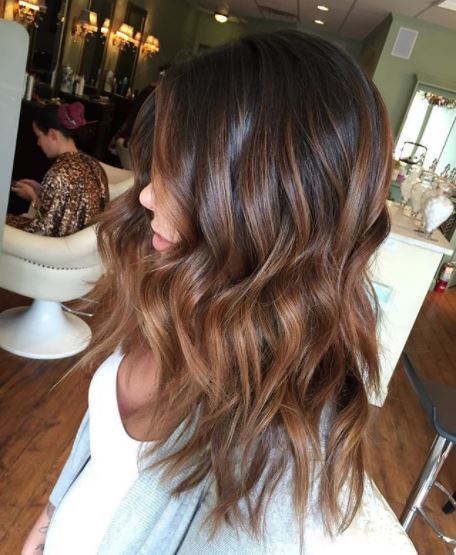 Salted caramel
Come on, who doesn't love salted caramel?! Now imagine how amazing it would be if you could have a salted caramel inspired hue to your hair, softening and adding depth to your tresses. Credit: @saloncouture_ny
The best celebrity caramel balayage looks to try.
Salt & pepper
From graphite to metallics, grey shades are one of the hottest hair hues to be spotted with – and it just so happens to work a treat as an ombre for dark hair, too. Credit: @spicy_sugar
22 ways to rock grey hair trend.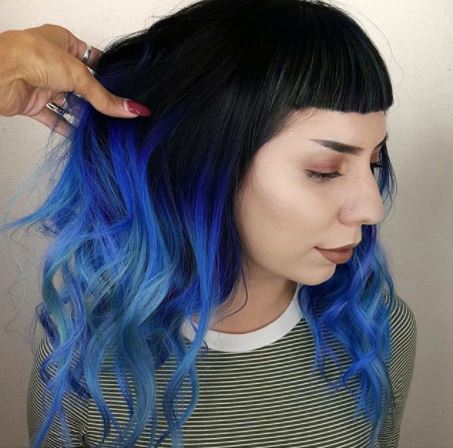 Oceanic hues
From subtle to extreme, there is so much room for creativity when it comes to dark ombre hair. Take this tranquil, ocean-like colour combination for example: the cool tones seamlessly blend from the dark base, like light filtering though water. Credit: @thebespokesalon
17 A-list blue hair ideas to crush over.
Green ombre
As long as you stick to the rule of wearing your ombre hair dark to light, the options are limitless. Adding multi-toned shades of blue and green to her dark locks really makes this Instagrammer's hue pop. Credit: @adlydesign
See Hilary Duff with green hair.
Iced caramel
When looking for dark hair with ombre, we are totally in love with this iced caramel shade. Just like our fave summer drink, iced caramel hair colours are utterly delicious and super Instagrammable. Credit: @malloryje
Did you catch the mulled wine trend?
Subtle ombre
If ocean and green hues are a tad too adventurous for you, give your dark locks a more muted colour update with a sombre (AKA subtle ombre). With a rich chocolate shade added to the ends of her tresses, this Instagrammer has instantly given tonnes of extra depth to her overall look! Credit: @kittydoeshair
More ombre hair ideas to fall in love with.
Ash ombre
Have you always wanted to find out if blondes really do have more fun, but not sure if you're ready to commit to an all over colour? Then we suggest this dipping your toes into the colour pool with this ash ombre. Credit: @jaimyw
Dreamy ash blonde hues your hair needs.
Amethyst ombre
Our final dark hair ombre is this gem of a look! Teaming her dark hair with a soft purple and ashy grey hues, this ombre is all kinds of fun. Credit: @threadnbreads
These purple hues will inspire your next look.
Prev Article
Next Article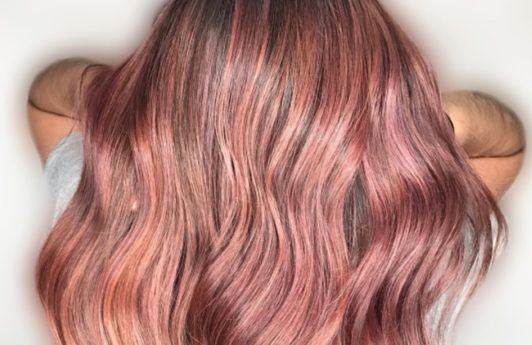 Gallery
Pink champagne hair is the prettiest colour trend we're fawning over!
Why just drink it when you can be it? ?
See article