Your complete guide to crochet braids: From sleek and straight to bohemian curls
Find out why we think crochet braid styles are totally worth the hype!
You've probably heard of crochet braids, but how much do you really know about them? First things first, crochet braiding isn't actually a 'braiding' in the traditional sense, which is where some of the confusion around this style stems from…
Instead, it's a process through which loose hair extensions are woven into cornrows using a crochet hook, giving the illusion of longer locks. The results are so natural looking that people won't even suspect that you didn't grow them yourself!
Other major advantages of crochet braid styles are that they take significantly less time to install compared to box braids (bonus!), and causes less strain on your scalp than sewn-in weaves, since the hair is looped onto existing braids. So, feeling inspired to take plunge? Then check out our favourite looks from Instagram, below!
Crochet braid hairstyles we love from Instagram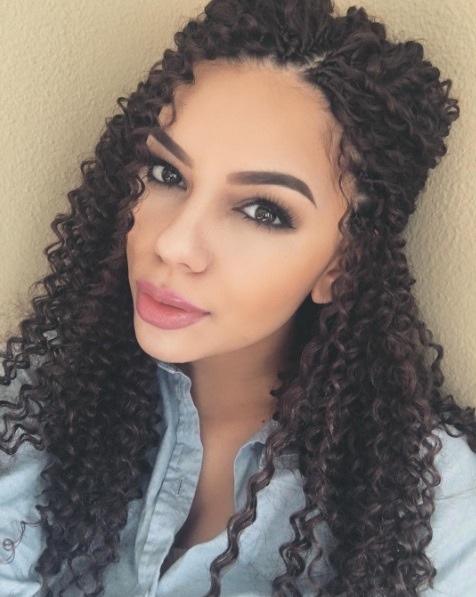 1. Tight curls
Love the look of curly hair but find your natural hair lacks definition? Crochet braiding could be the answer! As you can see, the curls have a natural springiness and they need minimal upkeep in the mornings. Credit: @the.millennial.mama
Editor's tip: To ensure your curls stay perfectly defined and frizz-free all day, it's important that you keep them moisturised. We suggest trying a leave-in conditioner, like the TRESemmé Botanique Nourish & Replenish Hydrating Mist, as it nourishes tresses without weighing down your curls!
2. Beachy waves
As much as we love them, we know that spiral curls aren't everybody's style of choice. If looser curls are more your thing, channel your inner beach babe by choosing crochet braid hairstyles with voluminous waves, like this Instagram beauty.
This results in a much softer, more relaxed style, perfect for taking you from day to night, without making it look like you've tried too hard. Credit: @a.ophelieouya
3. Crimp effect
Crimped hairstyles have already been spotted both on and off the runway and they're only set to get even bigger! Yet if you're working with natural hair, you might think that you're not able to get in on this throwback trend – but we think otherwise.
We're happy to report that you absolutely can rock the look, all with the use of crochet braids! We love how this look incorporate tighter kinks at the roots and flow into straighter locks at the bottom, giving a unique contrast of textures. The '90s never looked so good! Credit: @voiceofhair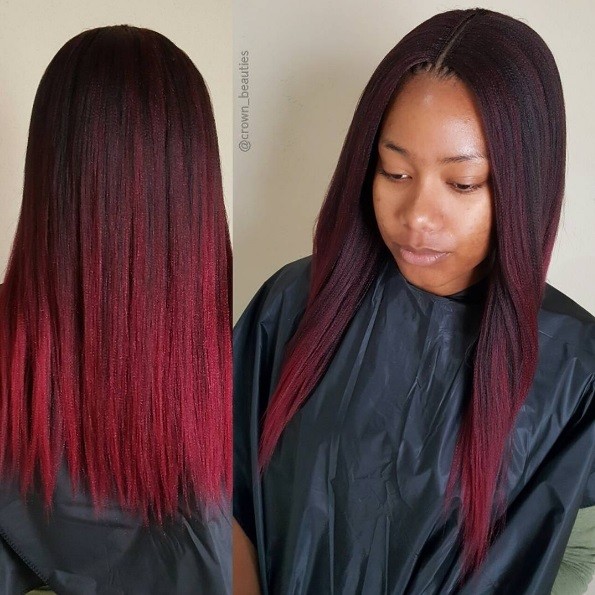 4. Sleek and straight
Blessed with natural curls but dreaming of poker straight tresses? If you've used chemical hair relaxers to smooth out your locks in the past, you'll know how damaging a process it can be. However, by opting for sleek crochet braids you'll be able to flaunt the poker straight hair of your dreams while, simultaneously protecting your natural hair underneath. Credit: @crown_beauties
Editor's tip: Crochet braid styles look best with a luscious sheen! Running a few pumps of the Dove Regenerate Nourishment Serum-in-Oil through your mid-lengths and ends will add plenty of shine and slick down any flyaways.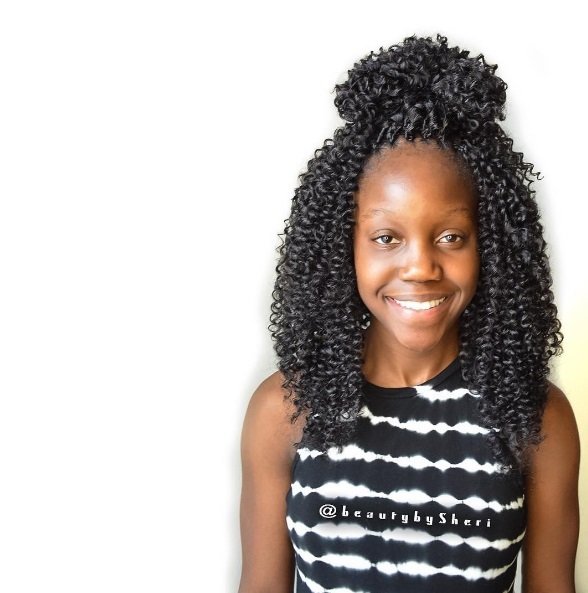 5. Bohemian curls
Thinking about updating your 'do for summer? If you're on the hunt for a playful, youthful look, you can't go far wrong with these boho-inspired curls!
The best part about these these soft, fluffy curls, is that although they look great just as they are, crochet braids are versatile enough to allow you to shake up your style daily, like this this on-trend half-up bun. Credit: @beautybysheri
We hope you found this guide useful! If crochet braids aren't your cup of tea, don't worry, as we've got plenty more braiding inspiration over on our Braids page. There you'll find pretty and protective looks, like these stunning flat twist hairstyles!
Prev Article
Next Article
Gallery
The ultimate guide to tree braids: From cornrows to weaves
Not sure what tree braids are? Looking for tree braid pictures? Here are the stars who've rocked the trend brilliantly, plus what you need to know about the look!
See article