17 Easy Natural Hairstyles Anyone Can Do
These chic, easy natural hairstyles are all you need to spruce up your mane game!
Looking for stylish, easy natural hairstyles to help break you out of a beauty rut? Well, it's time for you to call off the search and get ready to be inspired because we have found you 17 easy, breezy and beautiful natural looks to try!
From non-basic buns to Rihanna-approved bantu knots and everything in-between, there's bound to be a look here you'll want to call your own. So, what will you go for?
Natural Bun
A sleek, natural bun like this is perfect for work and just about any other occasion. For maximum wow-factor, pair this sweet look with some sunglasses or swanky statement earrings.
Pineapple
In addition to being an amazing way to extend the life of your hair washing day, the pineapple bun is also a gorgeous hairstyle you can wear out and about.
Editor's tip: Easy natural hairstyles, like this, work best with a hair gel. Why? Because they help lay down baby hairs and leave your tresses looking on-point, ofc!
And trust us, the TRESemmé Botanique Air Dry Natural Hold Gel is a great one to try if you want to recreate this easy 'do as it provides 24-hour hold.
Flat Twist Updo
This flat twist updo is the perfect protective hairstyle and is great if you struggle with braids.
Watch our easy tutorial, above to master cute flat twist updo and pineapple.
Romantic Low Bun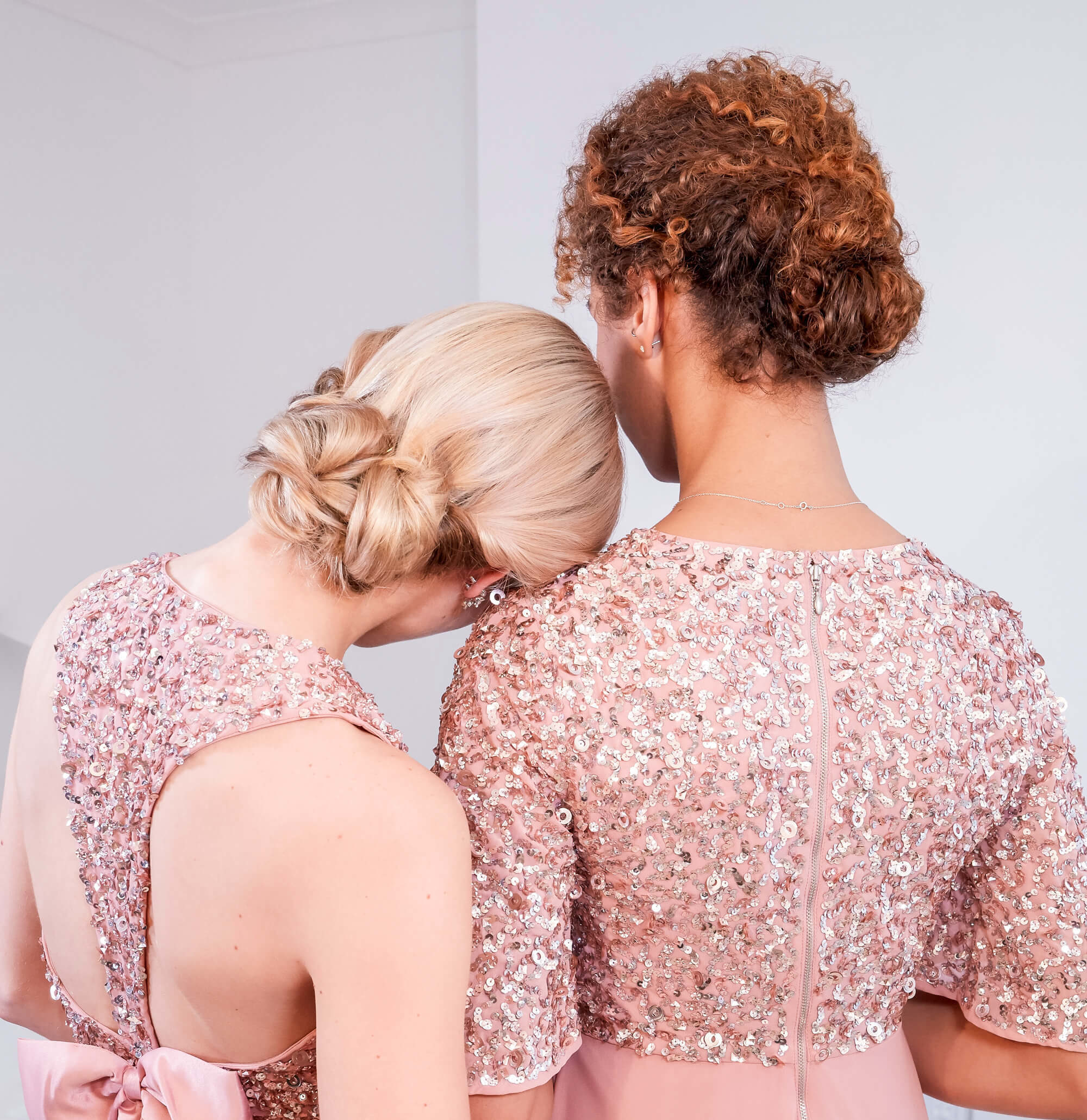 On the fence about top knot hairstyles? Then you should seriously consider coveting this romantic, elegant low bun.
Whether you're heading off to a dreamy wedding or balancing out your chakras in yoga, this lovely 'do is guaranteed to keep your coils looking fly 24-7.
Croissant Bun
If you haven't heard of the croissant bun, your natural mane has seriously been missing out!
Not sure what it is? It's basically a modern take on the classic Gibson tuck, and also a great way for you to keep your coils stylishly tucked away.
Next read: Low manipulation hairstyles you need to know about.
Halo Braid
Want to show off your braiding prowess? Try weaving this heavenly halo braid. With your natural hair protected like this, you'll be able to take on any occasion in style.
Space Buns + Hair Cuffs
When it comes to fail-safe, easy natural hairstyles, you really can't go wrong with space buns. They're super cute, fun to accessorise and exactly what you need to make your mane feel fresh again.
Editor's tip: Want to know the key to keeping natural hairstyles looking nourished and frizz-free? Hair oil and serum.
Get the best of both worlds in one simple step with the Nexxus Oil Infinite Serum Oil. It's the ideal choice for those looking to reduce frizz, enhance softness and improve manageability. Win-win!
Half-up, Half-down Bun
Busy day ahead? Power your way through it in style by working your mane into a chic half-up, half-down bun hairstyle, like this beauty has done.
Not only will this style allow you to show off your cute coils, but it'll also allow you to show off your pretty face, too.
Double Buns
Looking for easy natural hairstyles that have a festival flair? If you can create half-up hairstyles, then you can totally achieve this playful double buns hairstyle. Just don't forget to add some glitter for extra sparkle!
Braid Out
Is this beautiful braid out giving you major curl envy? Just take a look at our tutorial on how to get the perfect braid out at home, and you'll be making everyone else feel envious, too.
Twist Out
Just because you can't braid, it doesn't mean you can't get in on the fun! In fact, you can get beautiful, bouncy curls with a twist-out. And lucky for you, we've got a tutorial on that, too (yay!).
Next read: Here's how to do the perfect twist-out.
Fluffed Out Curls + Flowers
If you're not sure how to style your natural mane for your next festival, one look at this picture is all you need to inspire you to get on the afro flowers bandwagon.
Editor's tip: Ensure your afro looks super moisturised with the help of a leave-in conditioning mist, like the TRESemmé Botanique Nourish & Replenish Hydrating Mist.
This divine smelling mist will hydrate your tresses, while also leaving them feeling soft and looking refreshed, too.
Natural Hair + Headband
Summer heat can make creating a stylish hairstyle daunting. Keep cool and look cool by grabbing a printed headscarf and working it into your mane.
Natural 'Frohawk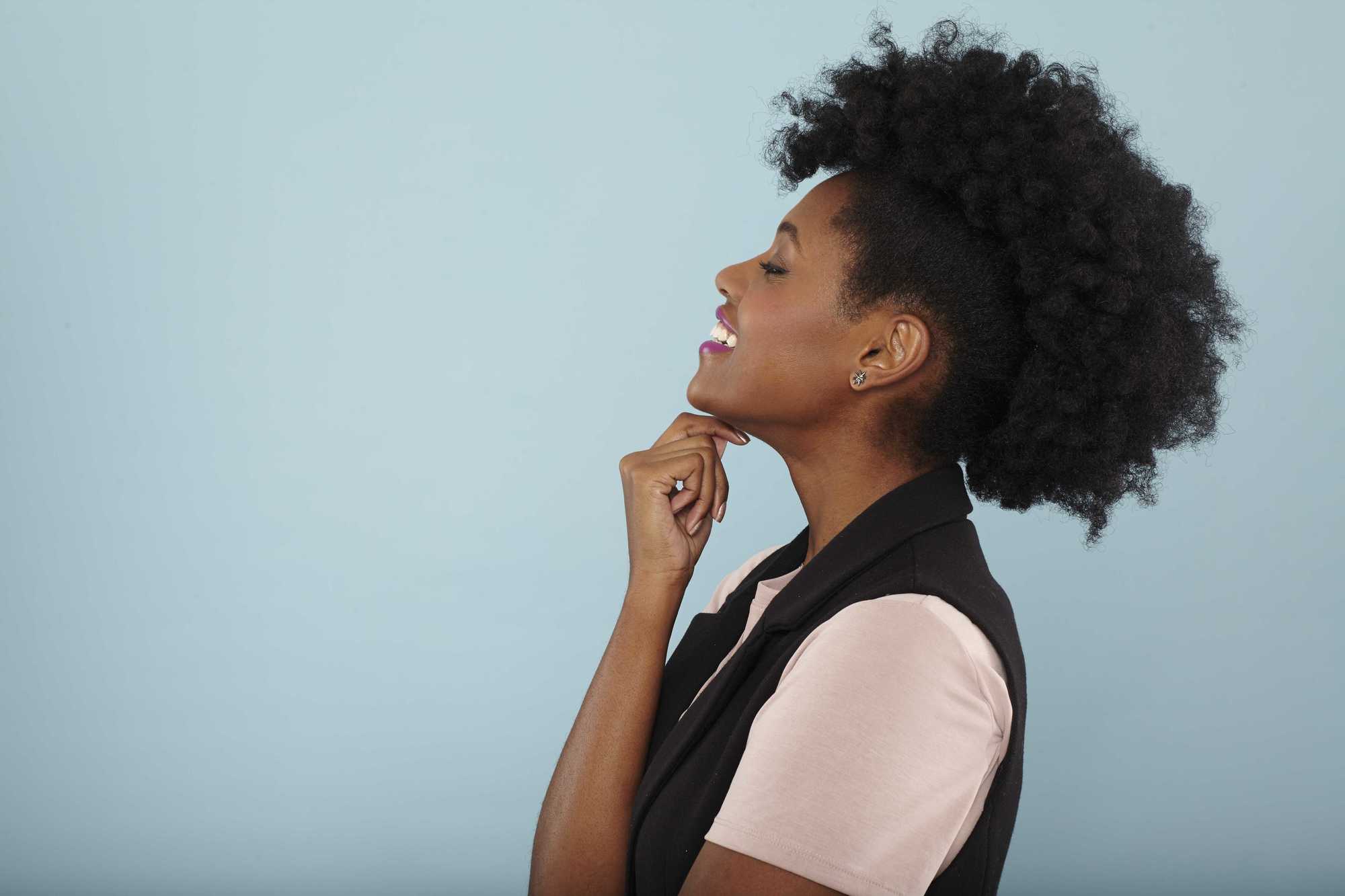 Let those strands shine! A natural 'frohawk is not only showstopping but also highlights the bounce of your lovely curls in a fierce and unique way.
Next read: 10 badass and beautiful mohawk hairstyles for black women.
Braided Ponytail
One of the simplest ways to change up your go-to ponytail is to add some braids. For a fashion-forward statement, try weaving two braids at the front, like this.
Side Ponytail
Work your natural hair to the side to achieve this elegant low ponytail look. The best part? You can use this pretty hairstyle as a chance to test out the bangs trend, just like this.
Flat Twist Pigtails
In case you didn't get the memo, adults can rock pigtails, too! And, if you struggle with braiding, your next bet is this cool girl-approved double strand twist.
Half done boxer braid ponytail
We love easy natural hairstyles that incorporate trendy boxer braids, like these half done pigtail Dutch braids.
So, instead of braiding all the way, keep it playful at the bottom by leaving your natural hair out, for a look that is full of chic contrasts.
Prev Article
Next Article
Tutorial
ATH reveals why using flexi rods on natural hair is the easiest way to create curl definition
Bouncy curls without heated styling tools? Yes, please! This is how to use flexi rods on natural hair... 
See article