Think bangs for fine hair don't exist? These A-list stars will make you think again!
Looking for bangs for fine hair? Inspired by the best tressed stars from the red carpet, we have all the inspo you'll need!
Whether they're sultry and sleek or long and feathery, fringes are loved by those who wear them — and pined for by those who have yet to give them a go. But what if you have hair that tends to fall on the thin side? Do bangs for fine hair even exist? If these questions are clouding your mind, you've totally come to the right place.
Not all bangs are created equal and its hard to know which ones will best flatter your fine strands. So to help you out, we've looked to the red carpet and found 6 stars who pull off the look brilliantly.
Bangs for fine hair: 6 stars who pull them off perfectly
1. Taylor Swift's shaggy bangs
It can be tricky trying to sift out which trends are a must-try for for ladies with fine hair, but there is one trusted star we can always turn to — Taylor Swift.
While you might be under the illusion Taylor has thick hair, it's actually the clever work of layers and a set of sexy shaggy bangs, which amp up her mane. Talk about your #hairgoals.
Editor's tip:  To really make your shaggy hairstyle pop, try using the TONI&GUY Volume Plumping Mousse. 
Work a generous amount of the product throughout your damp lengths, blowdry and watch as your locks are plumped up!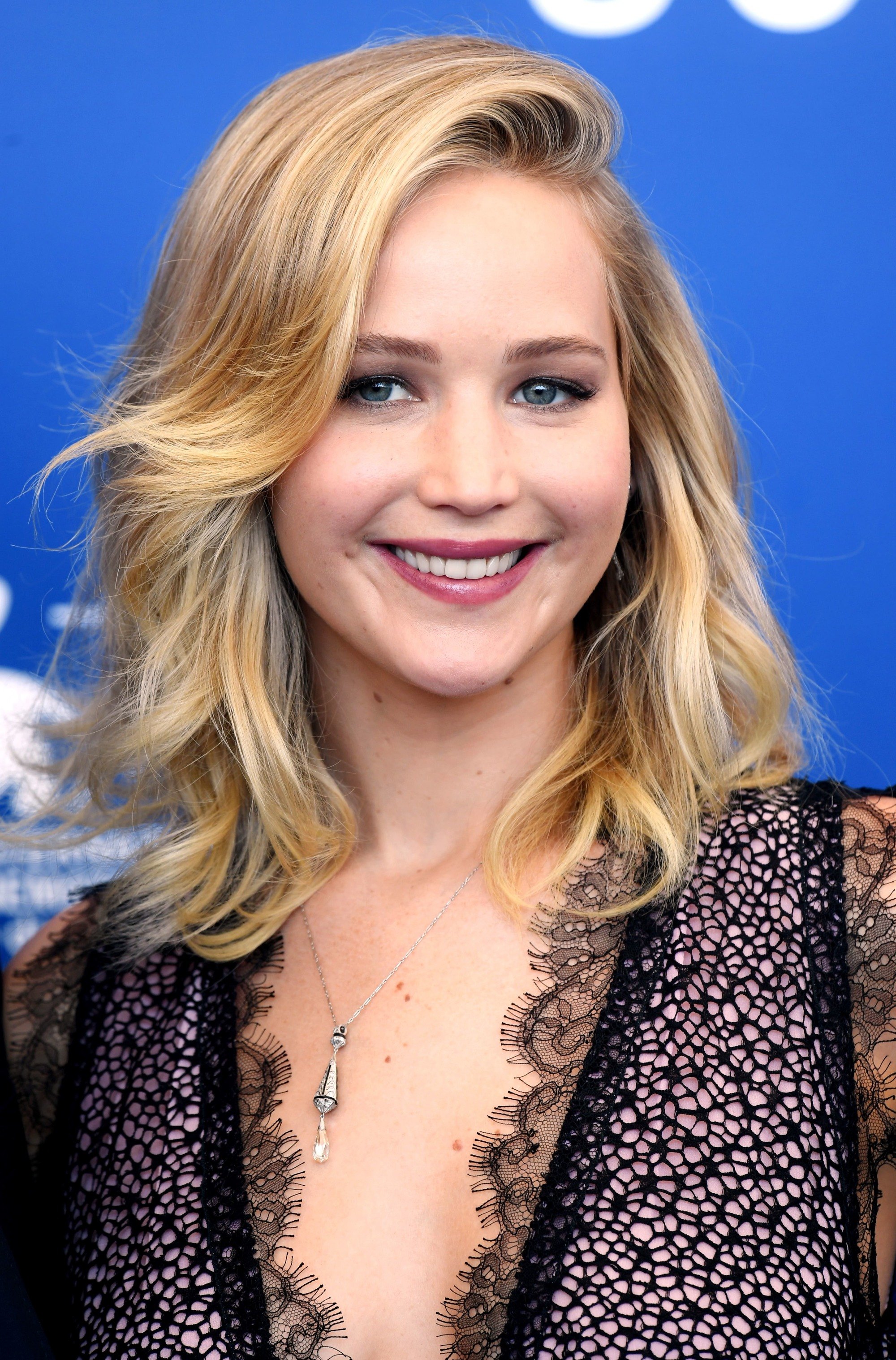 2. Jennifer Lawrence's side-swept bangs
We already know that a lightly tousled long bob will easily add body to your thin hair, but when you throw side-swept bangs into the mix, you get the dreamiest hairstyle ever.
As Jennifer Lawrence demonstrates, side-swept bangs have a balancing effect and draw attention towards the eyes, all while creating the illusion of thicker hair.
3. Dakota Johnson's Bardot bangs
When it comes to romantic fringes for fine hair, Bardot-esque bangs (like the ones we on spotted Dakota Johnson) are ideal. Wondering why? The split effect adds thickness to the front, making everyone believe that the rest of your locks are thick, too. Clever, right?
4. Rita Ora's choppy fringe
Don't be fooled: pixie cut wearers with fine hair can rock bangs, too, with Rita Ora's mane being the ideal example. We love how her short choppy layers and long side fringe blend together, for an ultra-stylish, plumped-up effect.
This chic and sweet look certainly proves that bangs for fine hair can be as subtle or as edgy as you want. Thanks for the #hairinspo, Rita!
Editor's tip: What's the secret to voluminous short fringe hairstyles, you ask? The VO5 Classic Styling Soft Moulding Wax, of course! This will amp up your hair's volume and give you the lived-in texture you crave.
5. Bella Heathcote's long bangs
Got long hair that you can't bare to part with? Don't worry, we're not going to force the shears to your mane. To revitalise your lengthy locks, you only need take a leaf out of Bella Heathcote's style book and get a set of lush long bangs to match.
To nail this airy, brow-grazing style, you'll need to ask your stylist to build some long layers into your fringe and mane, so that your hair doesn't look too limp. #Slay!
6. Jenna Coleman's Tinkerbell bangs
Now, if the look above is too severe for you, why not go for long, feathery Tinkerbell bangs, instead?
This gorgeous long hair + long fringe combo is volumising and practically made for all face types. Just like fairies, bangs for fine hair do exist, so make like Jenna and rock this magical 'do.
Editor's tip: To get the dreamy texture this fringe hairstyle calls for, work the VO5 Dry Texturising Spray into your bangs and you'll be good to go!
So, are you feeling inspired by our exclusive rundown of bangs for fine hair? Then don't let the fun end here. Head over to our Bangs & Fringes page for lots more styling tips for your next trip to the salon!
Gallery
Why the ombre hair with bangs trend isn't going anywhere anytime soon
The A-list love rocking ombre hair with bangs – and you will too!
See article