12 Popular 1930s Hairstyles Everyone Should Know About
In the 1930s, hairstyles were mostly short and often centred around romantic waves or curls. With Hollywood films being at the forefront and providing moments of escapism from the Great Depression, silver screen sirens, like Bette Davis and Marlene Dietrich inspired viewers with their glamourous hairstyles. Whether they wore pin-curled bobs, permed their hair or donned elegant soft waves, women's hair from the 1930s never failed to impress.
Nowadays, A-list stars like Cara Delevingne and Zendaya, have shown us their take on 1930s hair, proving how surprisingly wearable vintage hairstyles are.
So, whether you're already a fan of retro hairstyles or you want to know 1930s hairstyles entailed, check out our edit of the best modern-day reincarnations and everything you need to know about this throwback trend below.
Classic Finger Curls
You wanna be on top? With her caramel blonde highlights and perfectly uniform finger curls, American supermodel and TV presenter Tyra Banks looks as though she's just stepped right out of a '30s movie set!
A secret to an effortless wavy styling? TRESemmé Curl Definition Mousse, designed to give your strands the extra oomph withouth weighing them down.
Wet-Look Waves
Committing to a whole head of finger curls may seem a bit intimidating but if you still want to find a way to rock 1930s hair, take a page out of Zendaya's style guide with this sophisticated updo.
Complete with a wet-look finish and a single, statement finger curl framing her face, this look is a subtle nod to the '30s vibes of days gone by, without being OTT.
Side Part Waves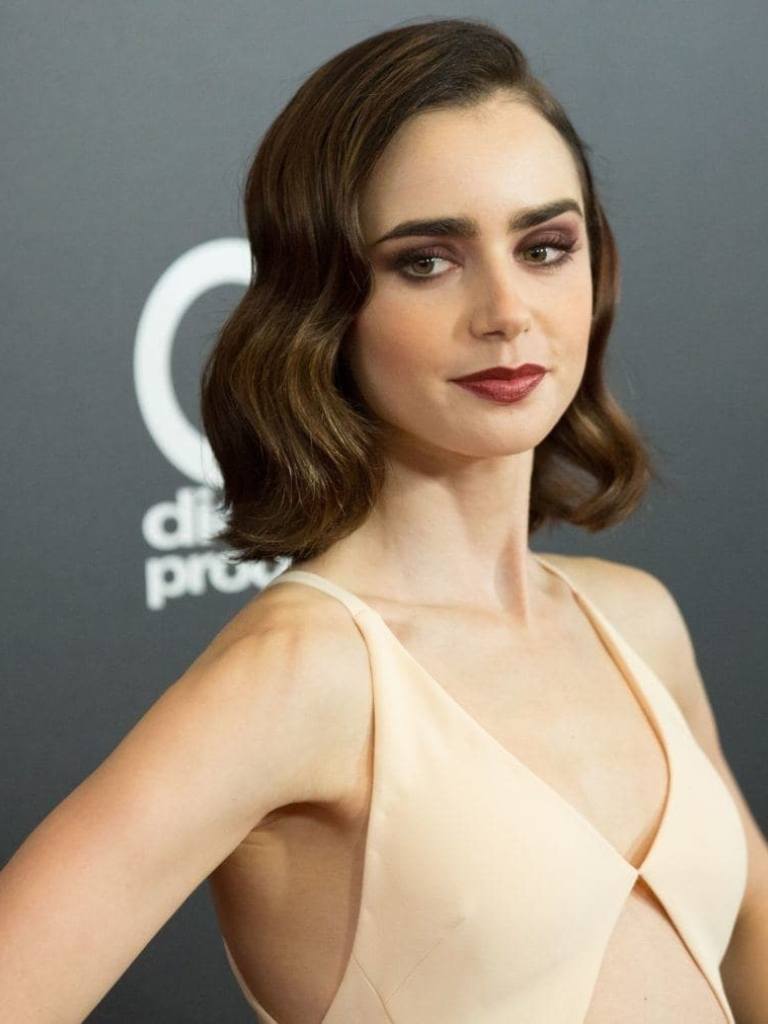 Deep side partings were a crucial element in many 1930s hairstyles but did you know that side-parted styles are just as big now?
Yep, spotted at shows like Chanel and Carolina Herrera, as well as on A-listers like Lily Collins, there are a number of benefits to sectioning your hair into a side part.
Not only does it add a vintage vibe to your style but it'll also give the illusion of fuller strands to limp locks, plus it adds a softness to angular face shapes – bonus!
Editor's tip: Whether you're working with natural waves or you're creating them with heat, we can't recommend the TRESemmé Heat Defence Spray enough.
Use on damp hair before blow-drying and it helps to de-frizz and revive any waves in your hair for a silky smooth red-carpet finish.
Faux Bob
It's time to ditch the extensions, people! Short hair for women was still in vogue in the '30s, following on from the androgynous flapper styles seen the decade before. But if you're on the hunt for 1930s hairstyles for long hair, a convincing faux bob will do just the trick.
With her hair styled into soft waves and rolled into a tucked updo (giving the illusion of a chin-length bob) Taylor Swift's fob (that's faux-bob, get it?) is the ultimate no-commitment hair transformation for scissor-phobes everywhere!
Wavy Pixie
Before the FOMO sets in, let us just say that there are plenty of 1930s hairstyles for short hair out there to try – just look at Cara's curly pixie cut!
With her glistening sculptured curls tucked neatly behind her ear, Cara shows that even the shortest of strands can be given a retro makeover with a little hair gel!
Side Chignon
Getting hitched? If you've got your heart set on a vintage wedding theme, why not finish off your look with a 1930s hair chignon, like Charlize's? With a diamante headband and natural-looking wavy texture, this would make for the perfect big day style.
Alternatively, it would also be a stunning option if you're off to prom or even a '30s-inspired fancy dress party. Where will you rock it?!
Hollywood Waves
1930s film stars like Sally Gray and Deanna Durbin were big fans of voluminous waves and noawadays, when it comes to this tumbling, glamorous style, no-one does it better than Mammia Mia! star Amanda Seyfried.
We love the way the actress has added a subtle twisted detail at the front of her look too, as it opens up her face and gives the look a sideswept, Hollywood feel.
Editor's tip: The worst thing that could happen to this hairstyle is that it falls flat, so to ensure your curls last all night, give your hair a quick spritz of the TRESemmé Freeze Hold Hairspray after curling.
This will not only help to lock your curls in place but also makes it easier to create them in the first place, so if you're looking to join the curl crew, this will be your new BFF.
Golden Age of Hollywood Hair Icons
No roundup of 1930s hairstyles is complete without paying homage to the originators. See the leading ladies who not only dominated the screens with their exceptional talents but who were (and still are) a huge style inspiration thanks to their striking looks, below.
Bette Davis
Regarded as one of the greatest actresses in Hollywood history, many would turn to the All About Eve star for hair and beauty inspiration, in particular, her deep side-parted hair and fierce brows.
Ginger Rogers
Ginger was loved for more than just her cinematic footwork, the Oscar-winning actress, singer and dancer would wear her platinum blonde tresses in waves and she was partial to a statement rope braid too.
Vivien Leigh
Considered one of the most beautiful actresses of her time, the English star may have been known for her award-winning performance in Gone With the Wind but it's her array of perfectly coiffed hairstyles that we love.
Joan Crawford
Recognised as one of the most famous screen queens from the 1930s, Joan Crawford is said to have had a diva-like reputation that even went as far as her extensive beauty regimen (ice cold showers were said to be a particular fave). Putting the overlined lips and bold brows aside, it's Joan's fluffy curls we admire the most.
Marlene Dietrich
With her sultry sex appeal, Marlene Dietrich is one of the most iconic leading ladies from the Golden Age of Hollywood era. Her honey blonde shoulder-length tresses were always styled in classic finger waves or bottom-heavy curls synonymous of the 1930s.
Prev Article
Next Article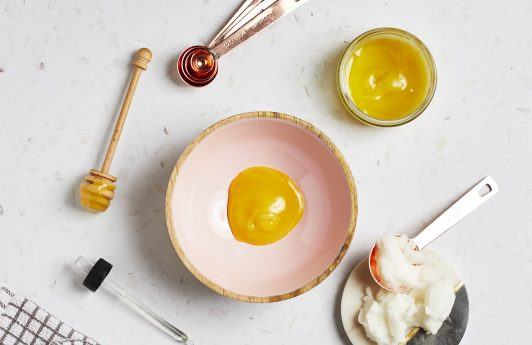 Article
Dry Hair? Try This DIY Coconut Oil and Honey Hair Mask
This sweet pairing is here to give your hair some TLC!
See article