14 Best Perms for Men in 2020
For those guys who are looking to experiment with their hair and get in on the recent curly hair trends, this one's for you. Perms are making a comeback. Before you roll your eyes and write us off completely, we're here to convince you that it's decidedly much less '80s reminiscent than expected. This modern version of the man perm incorporates style and texture for a look that gives you perfectly on-trend curly results.
A perm (or a permanent wave) is a style where curls or waves are set into the hair using thermal or chemical processes. A perm specialist will typically apply a chemical solution to break down the structural bonds in your hair and follow that with a neutraliser. The specialist will coil your hair around rods while the first solution sits and the size of those rods will indicate the size of your waves or curls in the finished style.
Are you one of the brave souls considering trying out the man perm? Read on, kind sir, for some major inspiration:
1. Afro Vibes
Tightly coiled perms can result in chic afro styles. Pair this look with a well-kept beard to for a relaxed look.
2. Side Part Perms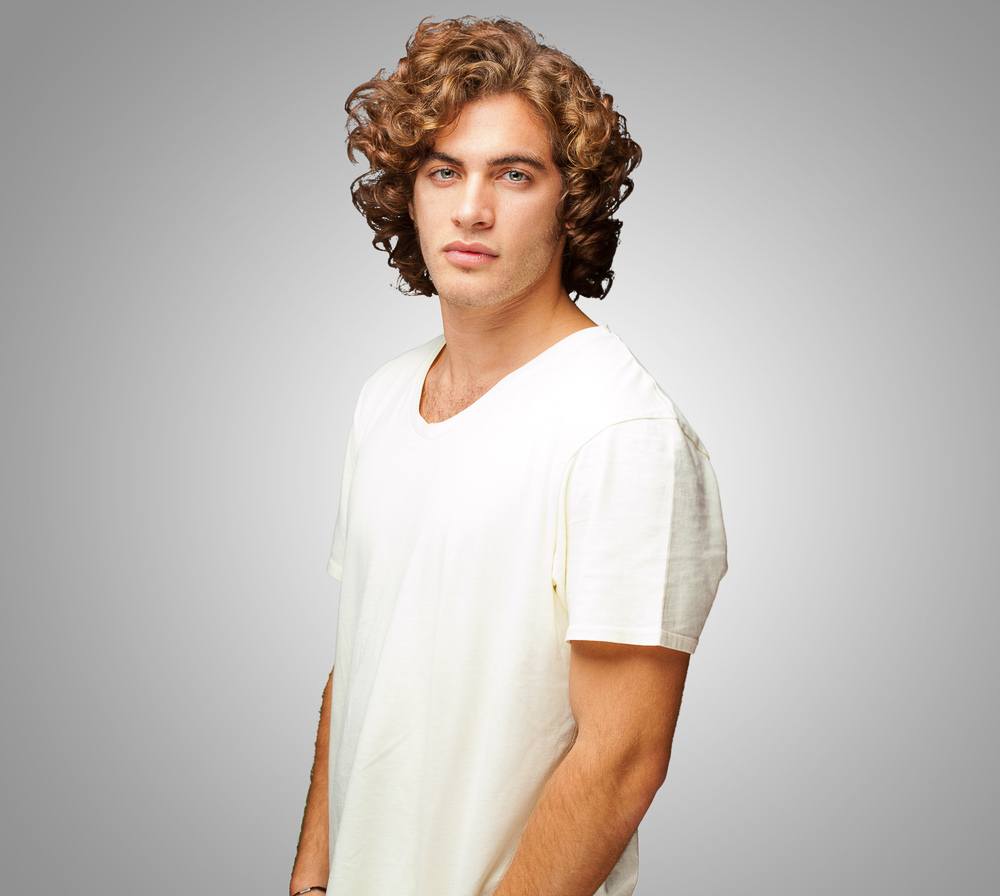 Get yet another change of perspective by changing your part as you learn how to style your new perm. You'll be surprised by how much of an impact your part can have on the overall angles and perspectives of your face.
Define your path and curls with a lightweight gel or wax. We love the VO5 Sculpted Firm Hold Styling Gel as it will hold your hair in place the whole day, no matter the weather, and it won't weigh your curls down.
3. Close Beard and a Perm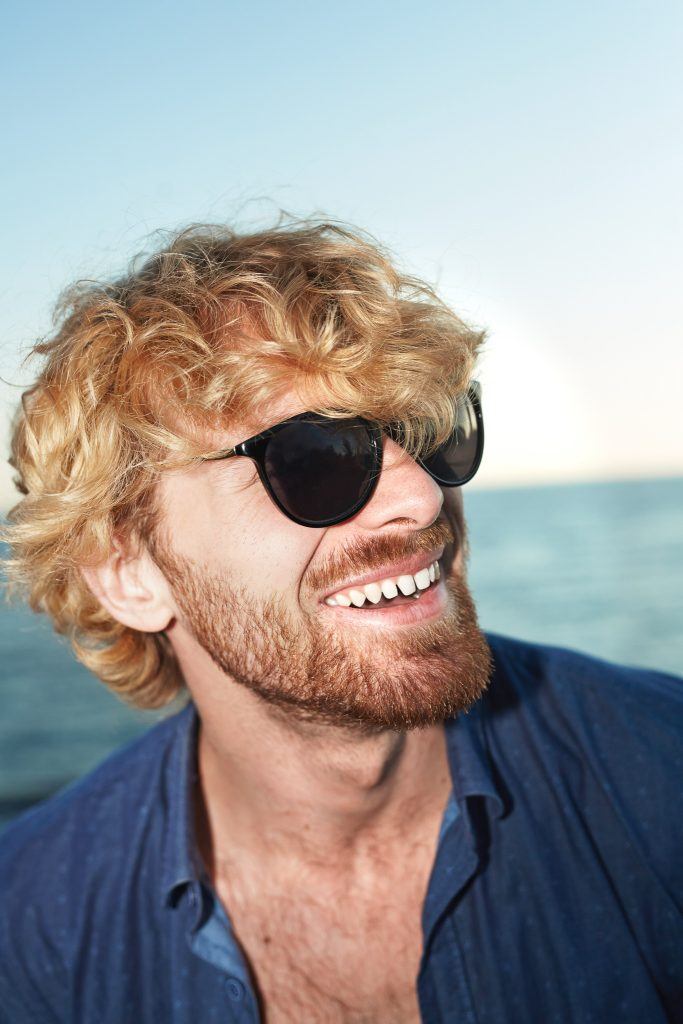 Here we have yet another example of how a closely-shaven beard can balance out your perm. Some men are hesitant to jump on the curly hair trend because of all of the texture, and we do admit that all this volume can be a little overwhelming.
4. Loose Waves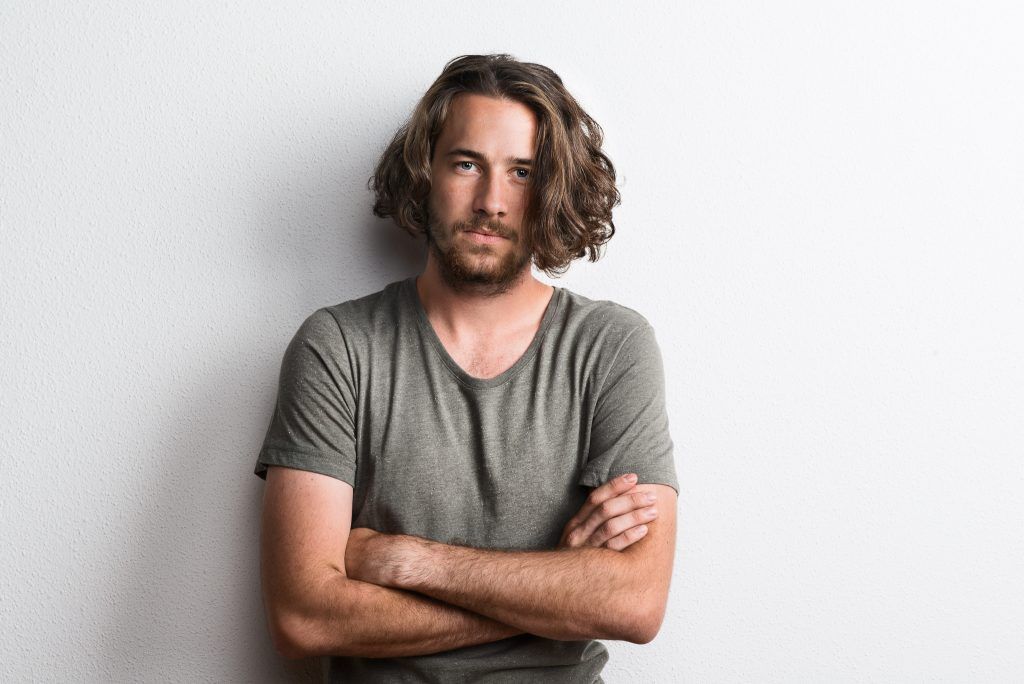 It's important to note that perms do not necessarily mean ending up with a head of coiled curls. Ask your stylist for a looser wave for a more chilled, laid-back style.
5. Man Bun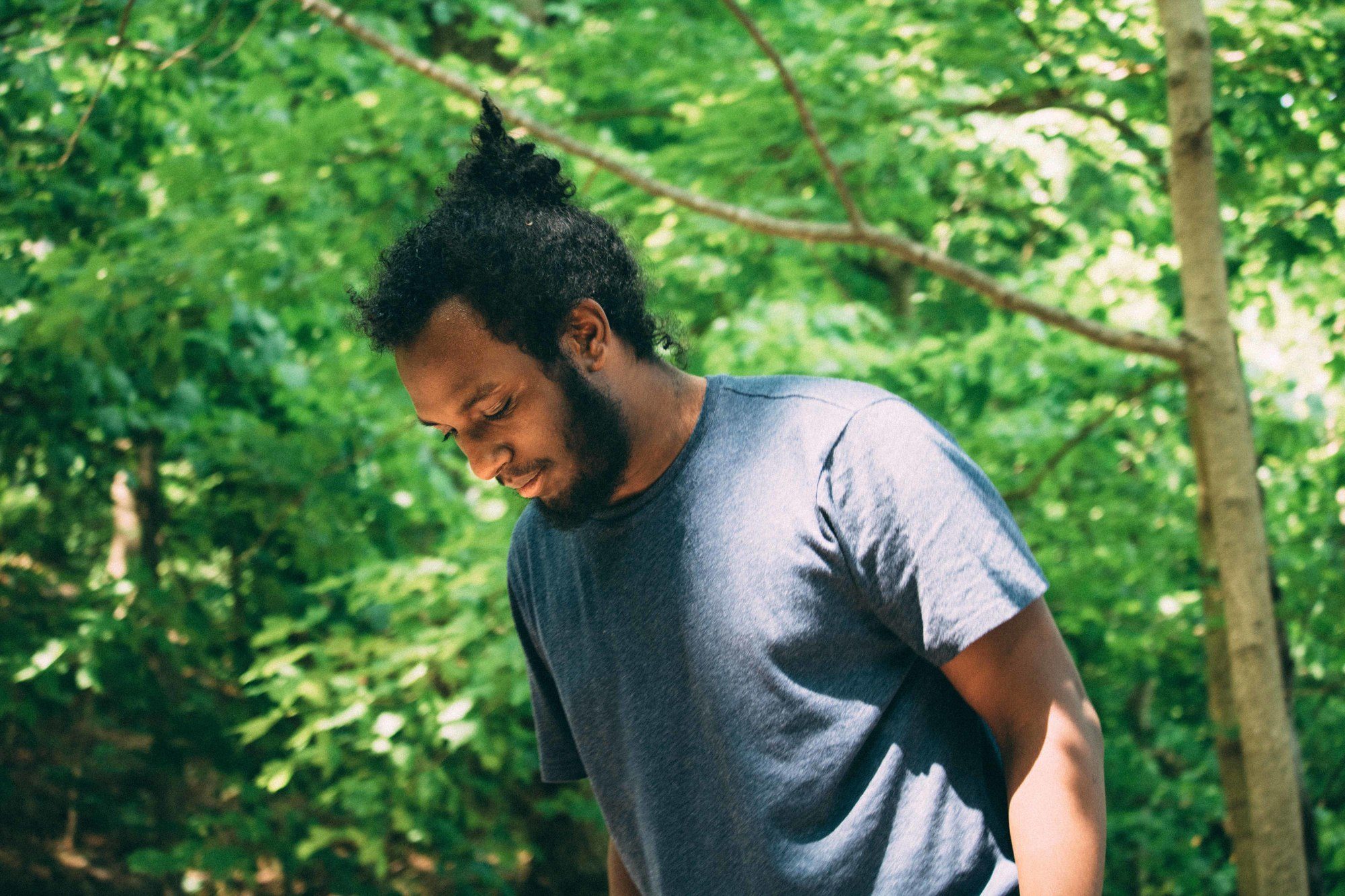 Longer curly tresses can sometimes get in your face and in your way. You can always tie your curls up into a man bun as an easy-to-create and on-trend style to fall back on.
Keep your hair slicked back and neat with a strong hold gel. With the control of a wax and the hold of a gel, the VO5 Extreme Style Gel Wax is the perfect product for your classic man bun.
6. Long Tight Curls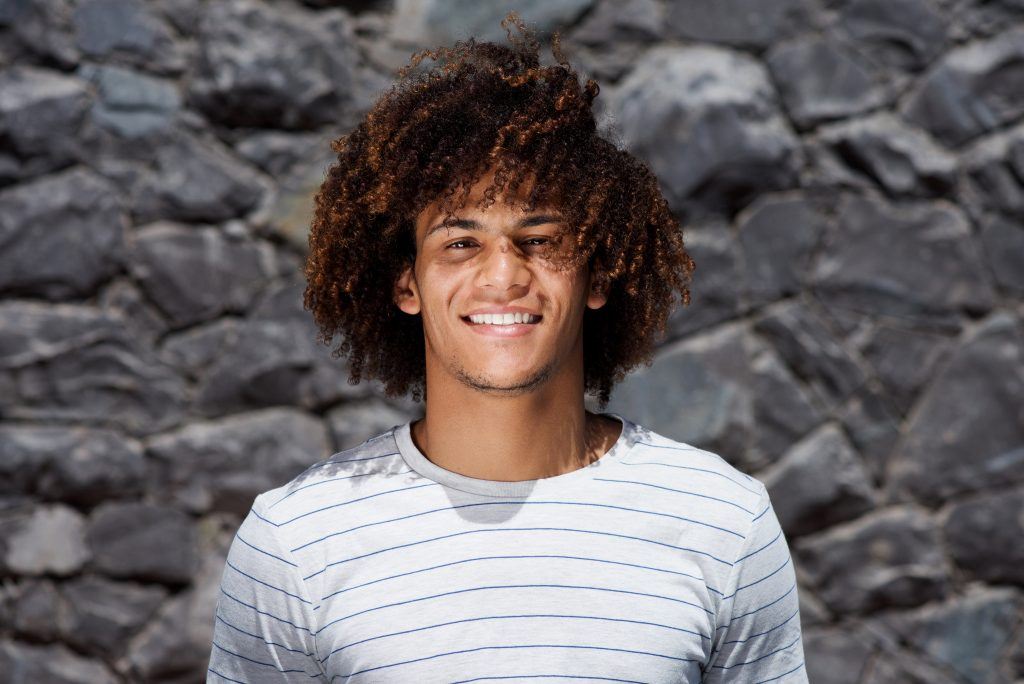 Long curly hair can look so great on a man – we are huge fans of this look! Wear your curls long, super tight and defined.
7. Overgrown Fade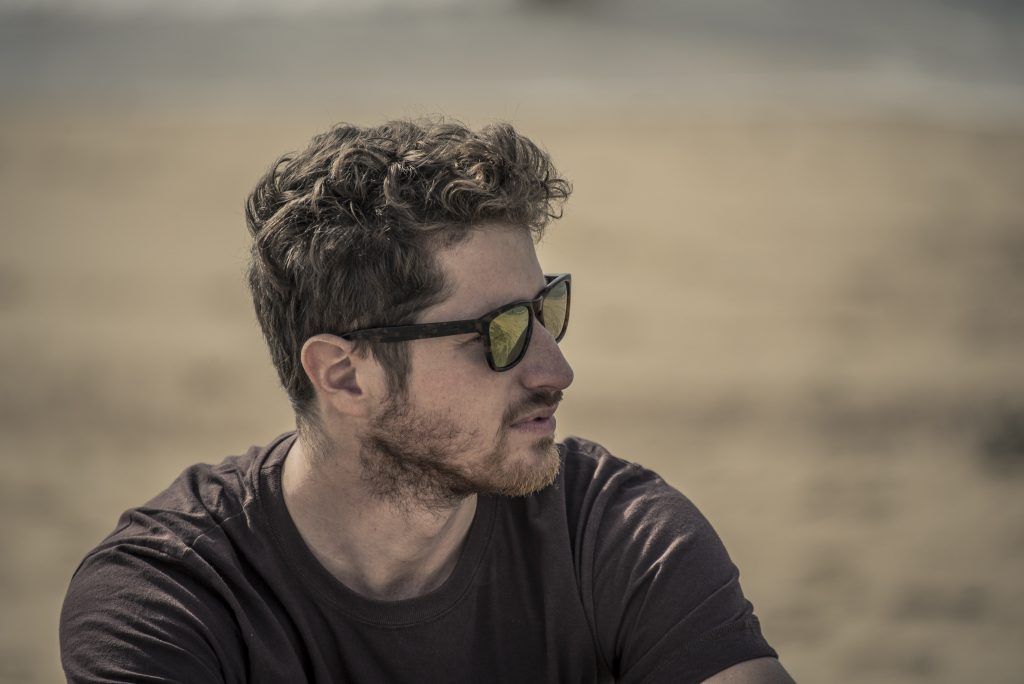 Fake natural-looking curls by going for a medium-sized perm and ask your stylist for a slightly overgrown fade to nail two trends at once.
Create a natural, tousled look with a flexible hold, texturising product. Use your hands to scrunch the Toni&Guy Men's Moulding Clay into your hair. Feel free to shape your curls as you want them.
8. Highlighted Perms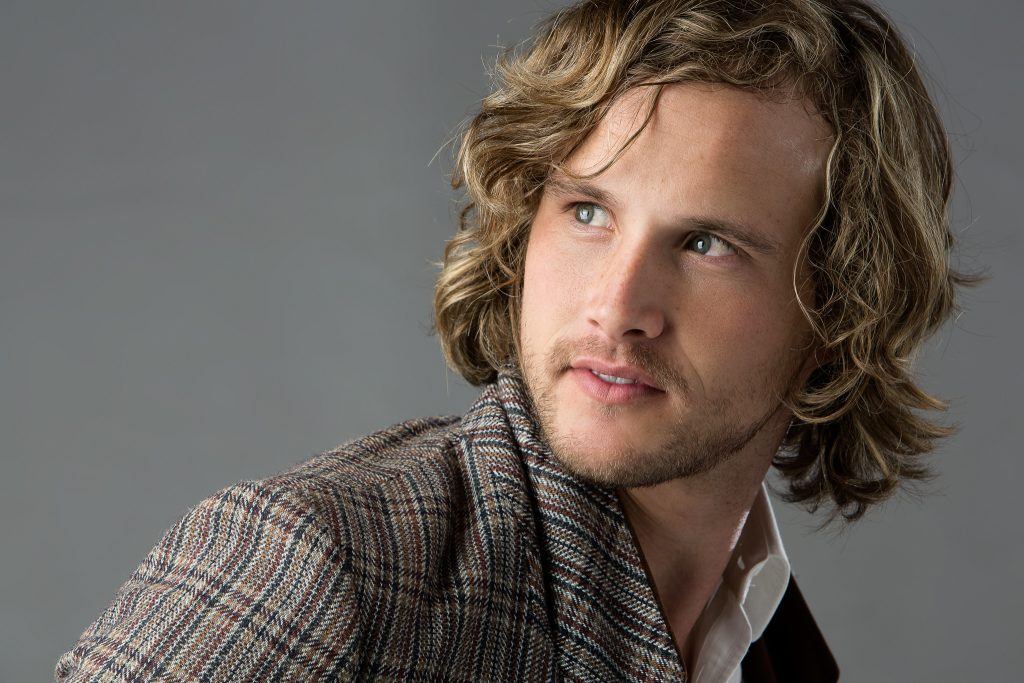 Go all-in for a full-on makeover by getting your hair highlighted too. Keep in mind that between the chemicals from your perm and the ones found in hair dyes and bleach, you'll be putting your hair under a lot of stress.
Make Toni&Guy Damage Repair Intensive Mask a regular part of your routine to hydrate your strands and keep them as healthy as possible.
9. Curled In Front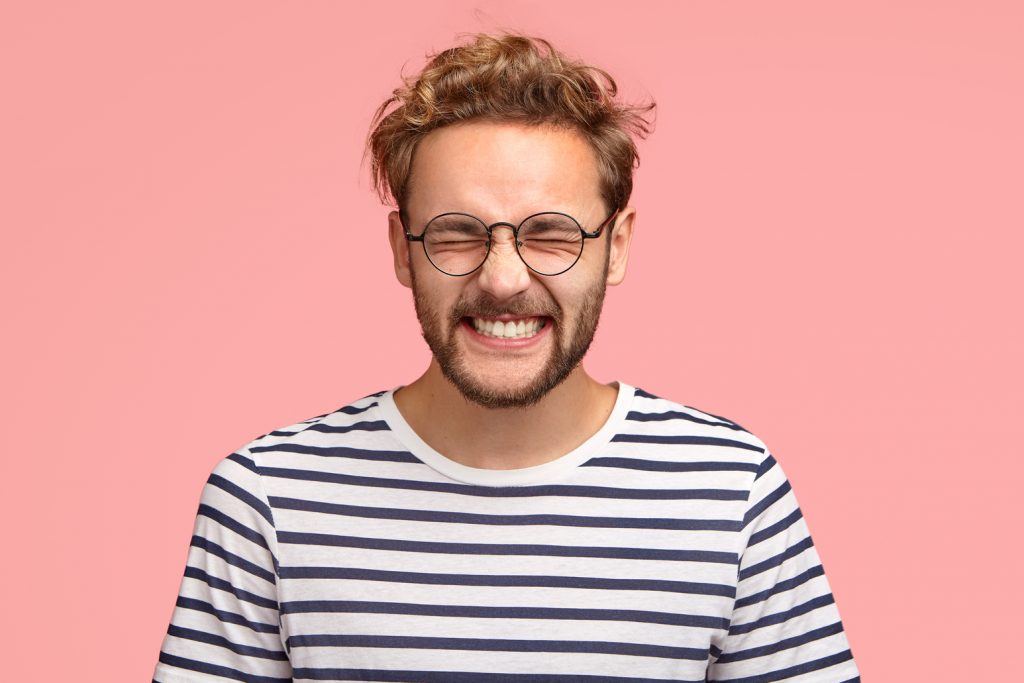 Start slow and consider keeping your 'do' closely cropped with just a little curl up front to start. Perms like these are a fun look and super easy to manage.
10. Short Curly Cut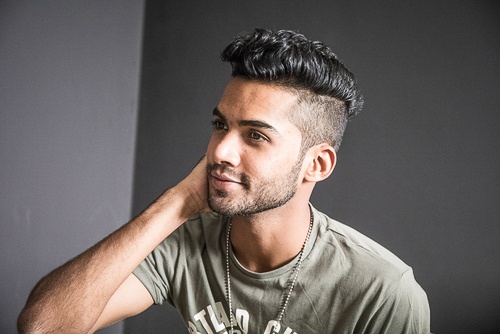 Cropped hair with a slight curl is a great way to show off your new texture without wearing your curls too long.
11. Combed Up Perm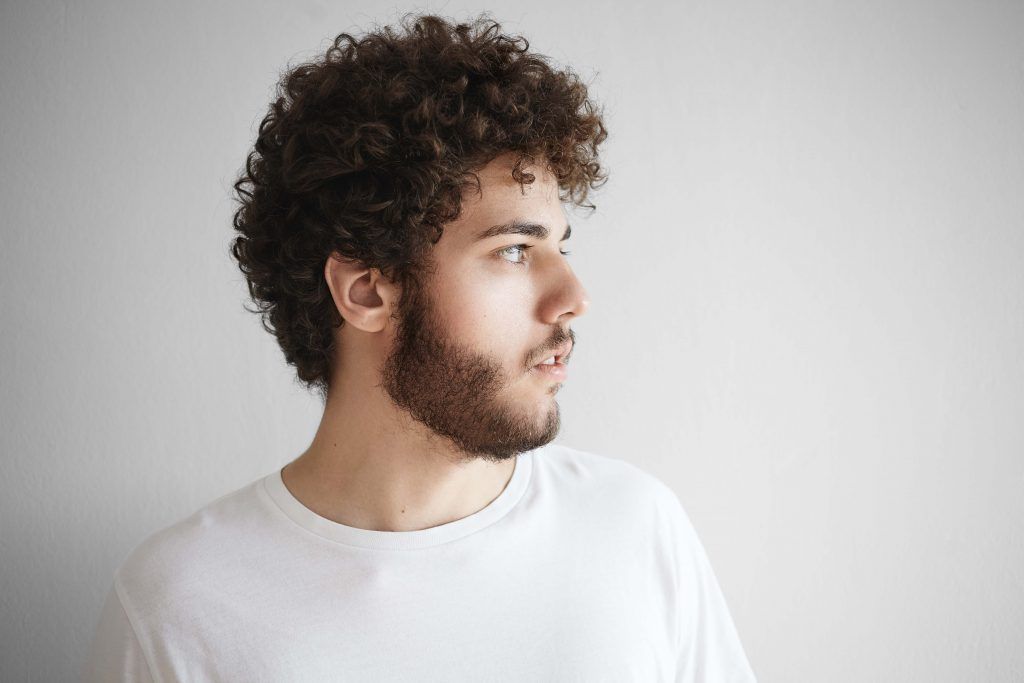 Use your hairbrush to comb your hair upwards and wear your curls with a little bit of volume. For this look, ask your stylist to go all-in and give you a tightly coiled perm.
Keep your curls hydrated (because hydrated hair is healthy hair!) with the TRESemmé Botanic Rich Oil Mist. Best part? It smells amazing.
12. Brushed Back Perm
Alternatively, you can brush your curls directly back to open up your face and keep your curls out of the way. Perms are versatile like that.
13. Curly Fringe Perms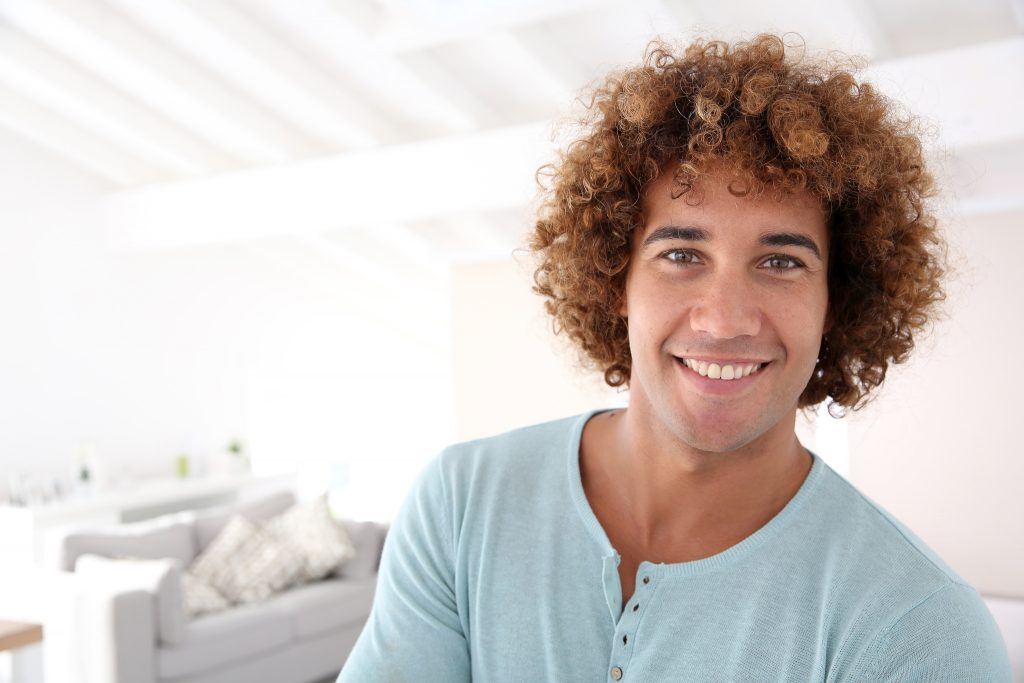 As you've most likely already guessed, it can be a bit challenging to make a man perm work with fringes. This cut manages to incorporate both curly hair and fringes in a trendy and surprisingly endearing style.
14. Bleach Blonde Perm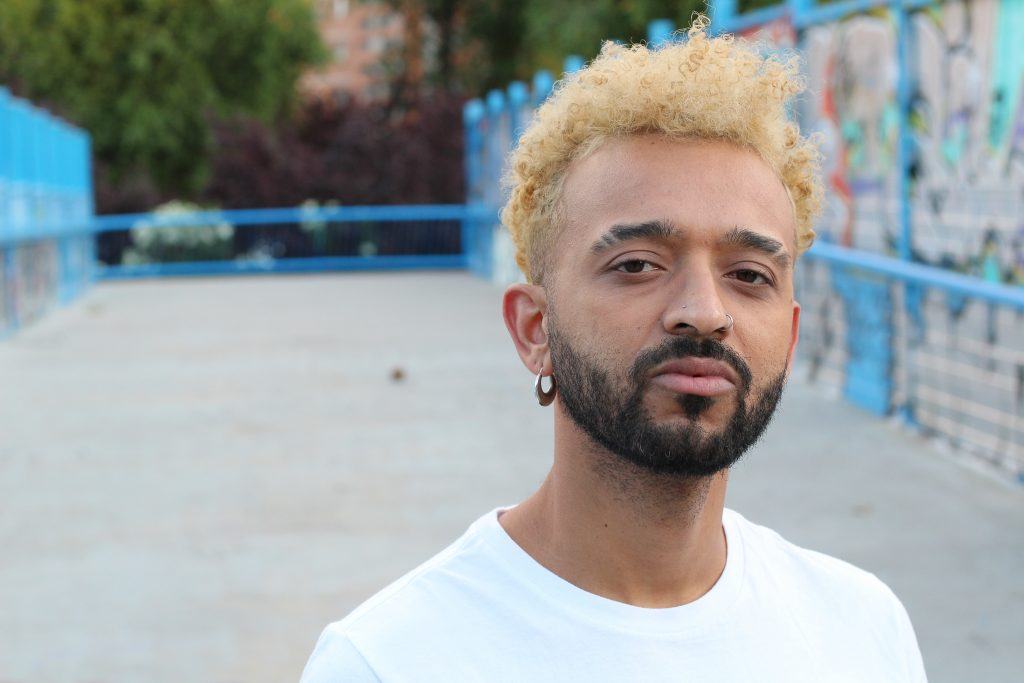 Lighten up your man perm with bleach blonde curls and make two bold hair changes at once. After all, go big or go home, right?
Prev Article
Next Article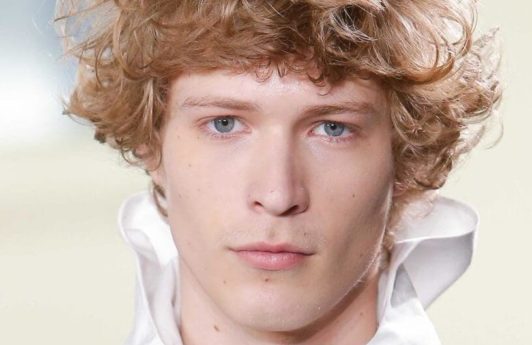 Gallery
6 Best Curly Hairstyles for Men in 2020
Want to know how to rock your curly hair? Men with curls, step this way…
See article
Attempt to assign property "alt" on null