Sun Met 2020: The Best Looks of the Day
They came, they saw, and they rocked it. The Sun Met 2020 was an absolute hit, and all the beauties who pitched up did so with style, staying true to the theme of African Luxury. There was not a single hair out of place on Africa's richest race day. Here are our top looks that we got to see at this year's Sun Met.
Not just a plait
She liked it, so she put a ring on it. Just when you thought the high plait couldn't get better, this fashionista took hair accessories to the next level by joining separate extensions with a bright orange hoop.
The classic afro
If you've got it, flaunt it! There are so many reasons why a popping 'fro is one of our favourite looks – at the Sun Met 2020 and every day! With its simple but larger than life look, the afro is an ideal 'do to stand out in such a way that says "I love every part of what makes me, me". If your afro isn't quite this big, don't sweat it! A natural hair wig is ideal to achieve the big afro look.
Editor's tip: Keep your afro healthy and shining with a generous spritz of the TRESemmé Botanic Rich Oil Mist.
Flower crown
Yup, we called it! If you've followed our coverage on the Sun Met 2020, you'll know that the flower crown has always been part of our top ten. Pretty with a hint of girly, this queen knew what she was doing.
Twisted and beaded
Beads, plaits, and the little black dress. Drama head to toe, this look is a winner. This style is African Luxury mixed with a classic little black dress.
Sleek and silky
Let's just take a minute to appreciate this artwork. Not only is this elegant, but it's the type of style that accentuates sharp facial features. This is a top-notch way to take advantage of the Sun Met 2020 African Luxury theme and make it work for you.
Big, bold and wrapped up
Bright colours and head wraps are a sure-fire way to ensure a bold look of African Luxury. Bold and elaborately-done head wraps could be seen everywhere at the Sun Met 2020, in all different prints, colours and styles.
Editor's tip: To make this look really pop, keep your hair simple and sleek and let the headpiece do all the work. Smooth your locks with the TRESemmé Keratin Smooth Shine Oil to keep the flyaways away!
Lady in pink
Here we have a perfect example of African Luxury with a pop of pink. Hot pink with animal print and feathers helped this stunner stay true to this year's theme.
The halo effect
Why stick with tradition when you can make a bold statement with your look? Let's call it a 'deconstructed fascinator'. This headpiece came straight from the heavens to fit the Sun Met's theme of African Luxury.
Editor's tip: Flyaways would ruin the elegance of this look. Spray a liberal amount of the TRESemmé Extra Hold Styling Hairspray to keep the hair smooth.
Twists and wraps
It's not just a high bun, it's a crown. To make her attire whole, this queen made sure that her hairstyle matched with everything else for a put-together, popping kind of look.
Red hot and golden
A confident lady requires a look to match her personality. This star wasn't shy in embracing the Sun Met 2020 theme of African Luxury. It's bold and it's beautiful, with a subtle piece of gold thread that we just love.
Accessorised locs
Dare to be bold? Do it with this look. Locs don't happen overnight. If you want it, just be patient. If you've got it, then you better flaunt it!
Editor's tip: a bright colour really takes your locs to the next level. Keep your colour vibrant with the TRESemmé Colour Revitalise Shampoo and Conditioner – you won't regret it!
Lady liberty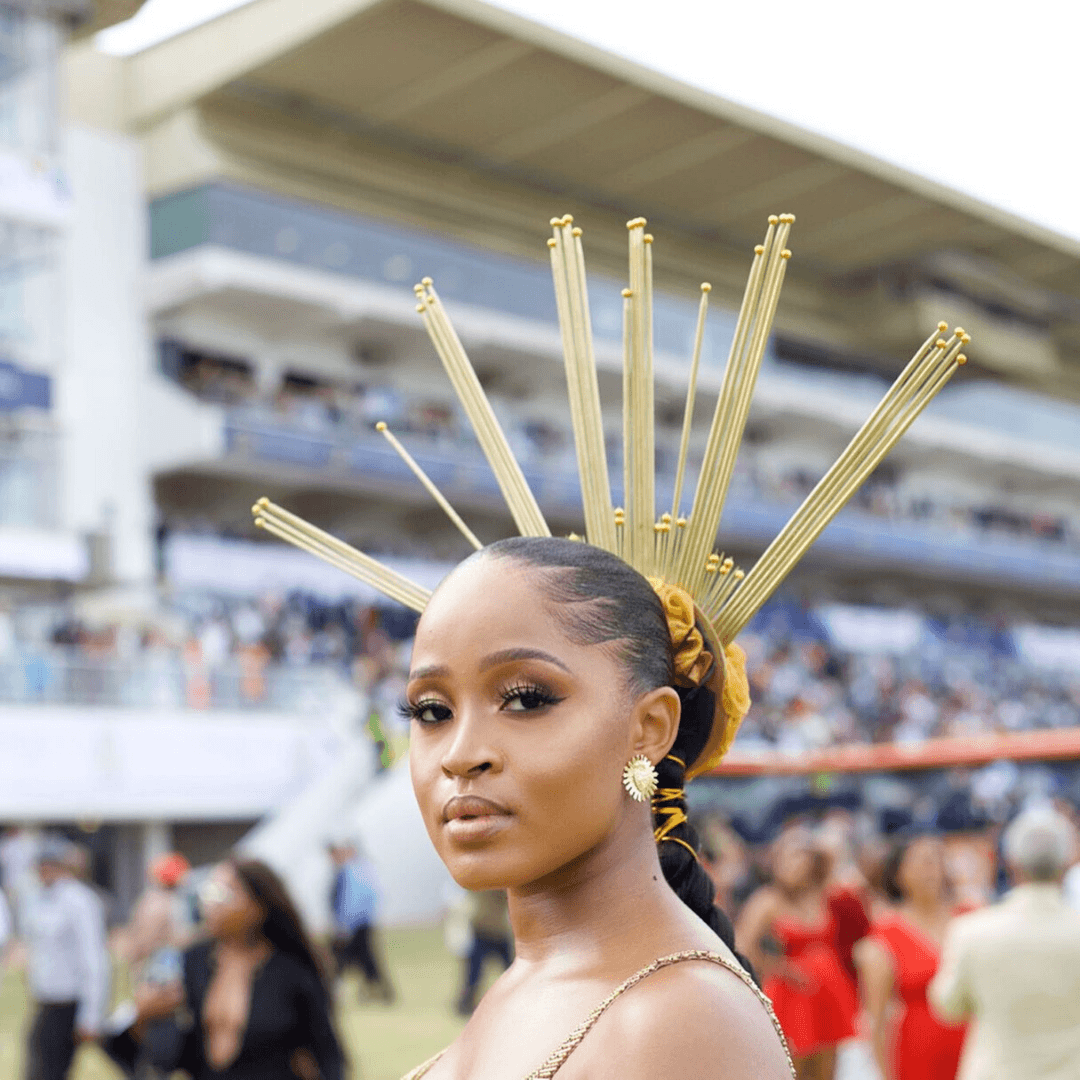 A golden look for a golden day. Confidence is key with a headpiece like this. You don't wear something like this and expect to go unnoticed. Stand tall and look your African Luxury best.
Prev Article
Next Article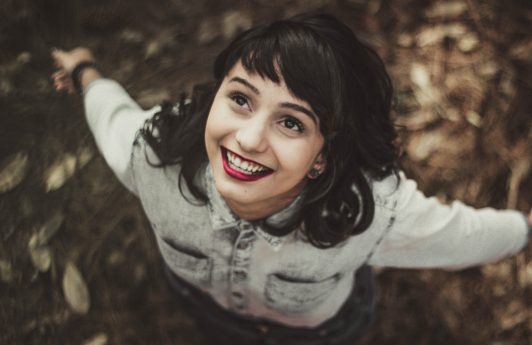 Gallery
22 Best Wavy Hair with Bangs Ideas for 2020
Wavy hairstyles are one of those styles that aren't going away anytime soon! They sit somewhere between straight and curly hair. Unlike curly hair, the pattern doesn't usually start right at the root of the hair. Instead, wavy hair is often thinner until mid-shaft where it starts to curl into a loose pattern. They're fun, flirty […]
See article