Shea Moisture
Our story begins with the legacy of Sofi Tucker, the grandmother of SheaMoisture. Because of her, we are. We are a women-led, global brand that empowers women all over the world to lead, build and stay beautiful and healthy.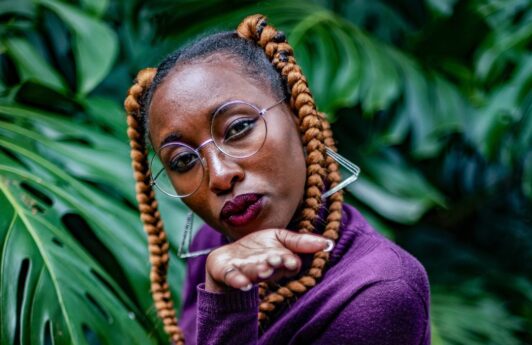 Article
Winter to Spring: How to change up your haircare routine
The dry air and icy wind of winter can be pretty hard on hair, so we usually switch to thick, heavy and super moisturising products to replenish any lost moisture and hydration. But with Spring on our doorstep and the colder months behind us, it's time to bring out more lightweight (but still nourishing) products […]
See article
Our natural and effective hair, body and skincare for men and women is made with organic, fair-trade ingredients that nurture as well as transform lives through our Community Commerce initiatives. Community Commerce is our purpose-driven business model. We use commerce to transform local and global communities – and create a fairer, more beautiful world.
Every SheaMoisture purchase creates new possibilities by helping to provide access to entrepreneurial opportunities, as well as resources to enrich lives, families, and businesses globally.
SheaMoisture is committed to serving those who have been underserved. Built on the core belief that every person should be able to live with the dignity, respect, and freedom that comes from true economic independence, our model directly reinvests in economic opportunities for Black entrepreneurs. We are more than a collection of nutrient-rich formulas — we are the spirit of inner beauty. We are SheaMoisture.