Low maintenance hairstyles for the school holidays
Cara
|
September 30, 2022
School holidays are here! And that means that you and the family get a break from the early morning school rush and the hair styling that comes with it. In order to have maximum fun, you will need some low maintenance hairstyles to keep your little ones looking good without any fuss or touch-ups.
Here are a few hairstyles that easy to maintain on your part and even if they do take some effort, we promise it won't be much.
Beanies
Looking for a low maintenance hairstyle hack? Adding a beanie or bandana to your little one's outfit is the perfect way to add some colour and fun, plus it has the benefit of keeping their hair and head protected from the winter air.
To give your child's hair some extra shine and keep whatever is sticking out of the beanie protected, add a small amount of the TRESemmé Keratin Smooth Shine Oil to their hair.
Half-up buns
Half-up buns are cute, easy to create and easy to re-do if they come undone. Which makes this low maintenance hairstyle perfect for the holidays. Simply divide your little one's hair into a top and bottom section. Then part the top section and create two soft buns on either side of their head. Secure with hairbands, scrunchies or a few bobby pins and you're done!
Crew cuts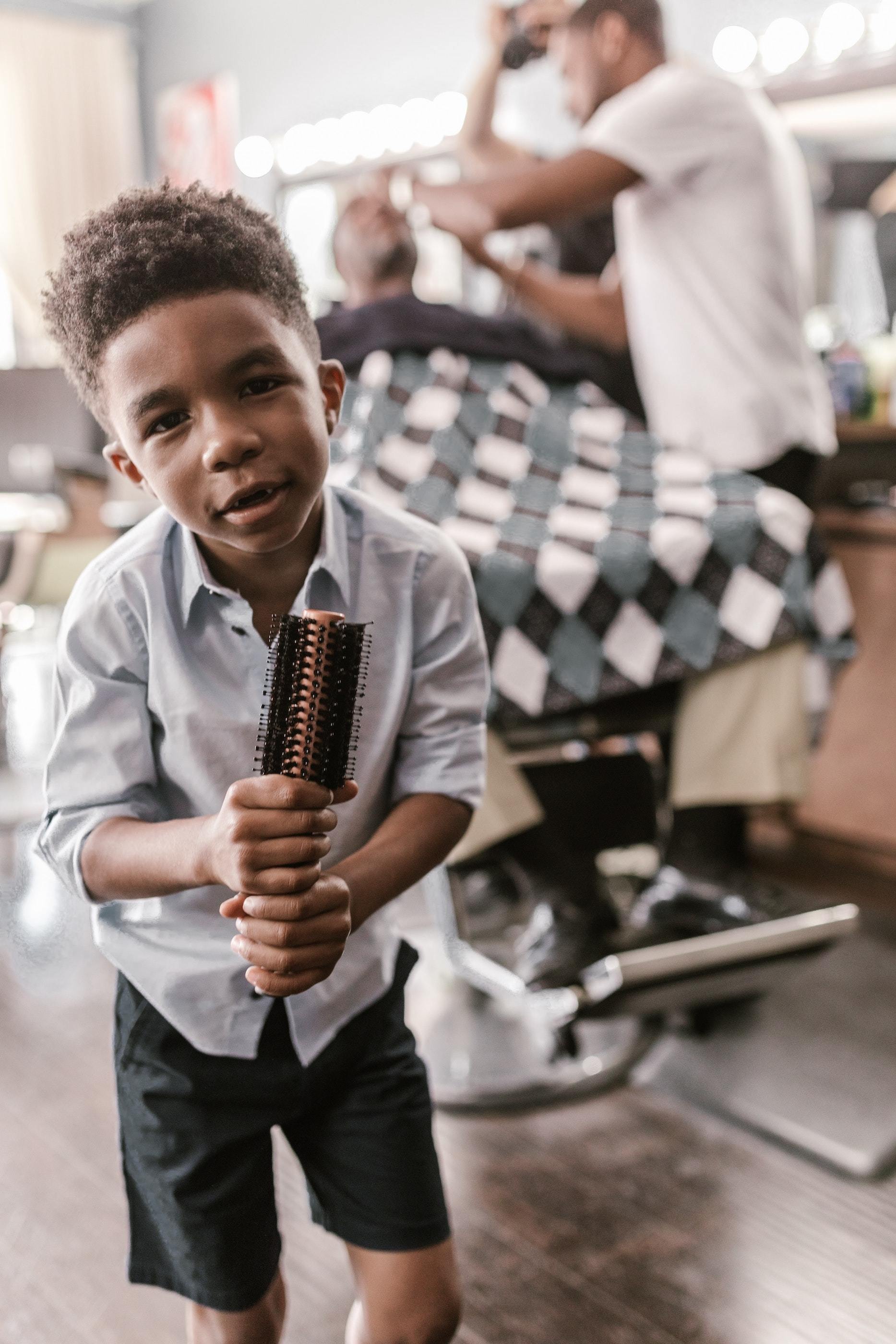 Looking for a practical but cool cut for the school holidays? This classic crew cut is perfect for any age. It combines short sides and a slightly longer top, which looks extra cute if your little one has natural curls or waves.
Don't forget to give the longer hair some extra moisture by massaging a small amount of the Shea Moisture Coconut & Hibiscus Curl & Style Milk through their hair.
Braided fringe & beads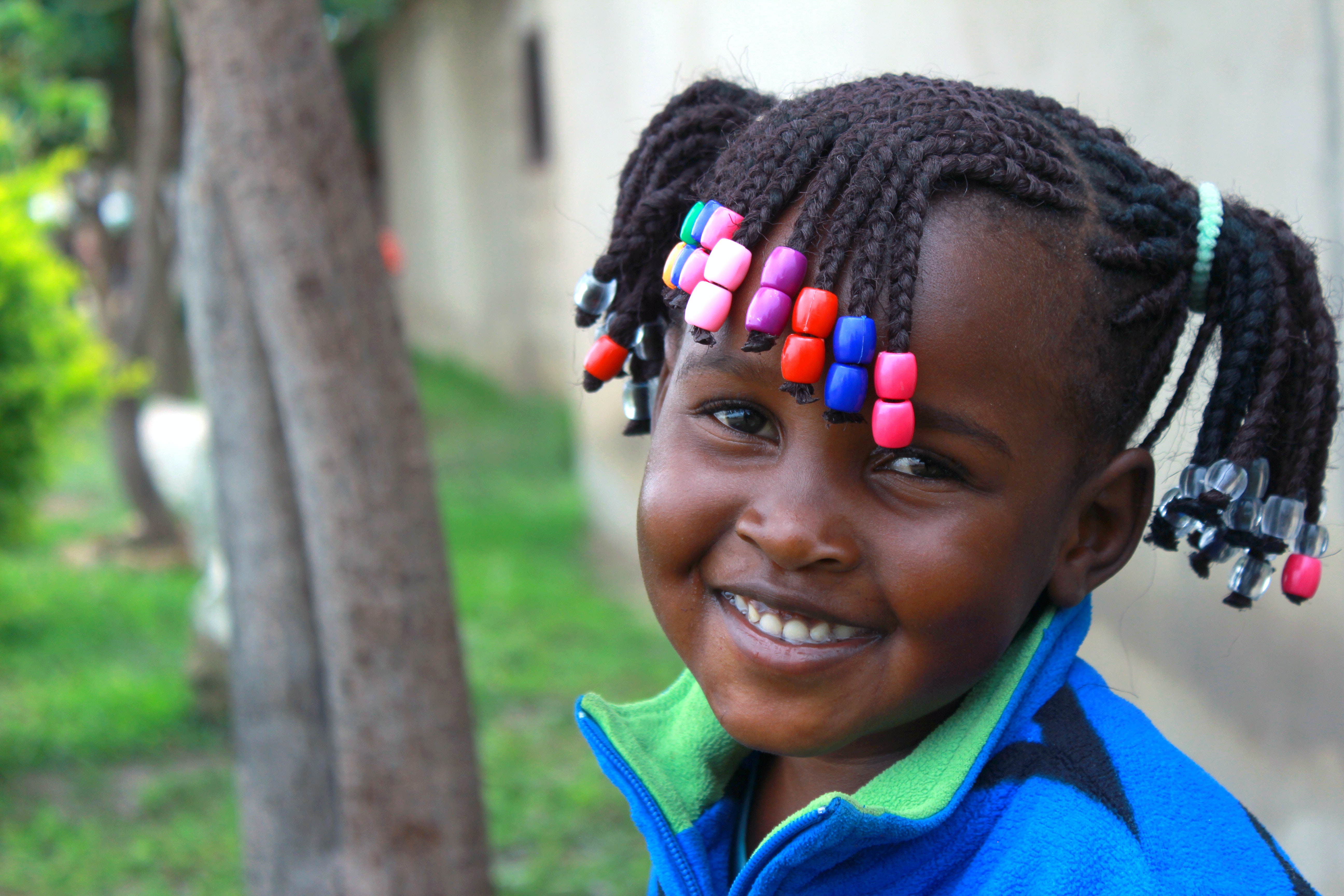 Braids and beads are a match made in heaven. This combo creates some insanely cute hairstyles, while also being super functional – a great one for the holidays. Once braided as desired, the hairstyle won't budge much, giving you and your kids the freedom to have fun without worrying about unravelling hair.
Loose & long
School holidays mean a break from those regular short cuts and tightly tied ponies. So if you're after a low maintenance look that require 0 styling, let them leave it loose (haircuts or hairbands can return when school opens again).
Leaving their hair open may be an effortless hairstyle, but it will require some care. Make sure to regularly detangle your little one's hair with the Organics Funtangly Detangling Spray to avoid any knots or tangles.
Prev Article
Next Article
Gallery
12 Simple Natural Haircuts and Hairstyles for South Africans
There are so many ways to style your beautiful natural hair. That's why we at All Things Hair have put together a list of stunning yet simple natural hairstyles. Rock these styles at work, on a date night — or even if you just feel like changing up your look. You can even add extra […]
See article