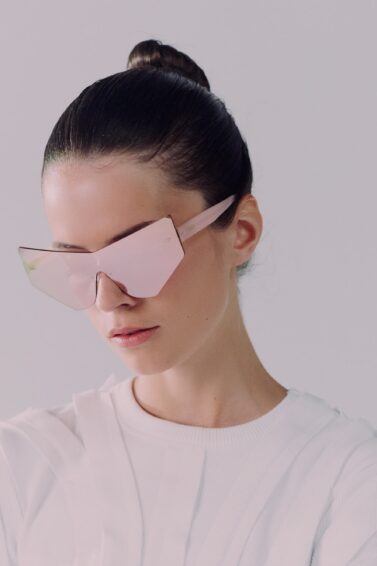 Tutorial: 2 Ways to Make a Bow Bun Hairdo
So meta! Learn how to do a hair bow in two ways in just a few minutes. 
When two trends collide, we couldn't be happier. And when these come together in a delightfully meta way, then our work is practically done. The bow bun takes two hot styles—the top knot and the ribbon-hair look—and, as the name suggests, merges it into one super-cute, super-meta, super-tongue-in-cheek 'do that we're predicting will blow up on social media very soon, if it hasn't already. Read on to see how to recreate this (very literal) bow bun that looks way harder than it actually is.
How to Create a Pretty Bow Bun
How to Create a Half-Up Bow Braid Style
Perfect for the festive season and beyond, a bow hairstyle is one of the cutest ways to update your coif. A magnet for "Ooh, how did you do that?" comments, this half-up, half-down look is worth learning how to conquer. Short on hair ribbons? No problem. The beauty of this technique is that it allows you to use your own hair as a DIY accessory.
If this super cute updo is not totally your taste, put your own spin on the style by gathering the lower section of your hair into a ponytail, braid or bun. However you wear your bow hairstyle, the possibilities are endless! Ready to get started? Follow our in-depth tutorial below to learn how to achieve this look:
Prev Article
Next Article
Gallery
24 Half Up Half Down Bun Hairstyles To Try in 2021
Just a couple more ways to style the hairstyle trend that we just keep lovin'.
See article
All Things Hair on Instagram