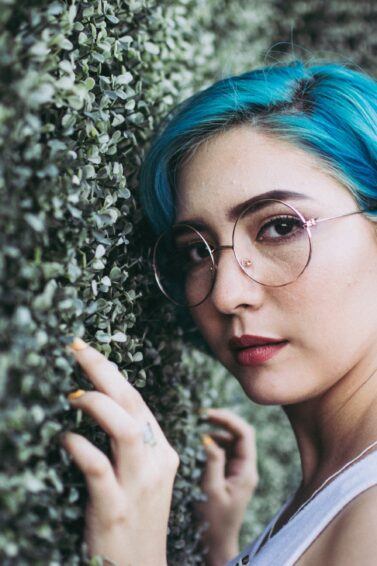 How to Get the Short Pixie Cut You Want
Achieve the ultimate cool girl style with a short pixie cut. 
This fall has bear witness to long hair being trimmed shorter and shorter in favor of the season's most trendy cut: bobs. But as we veer into winter we're starting to see those already short lengths shrink even further to achieve the perfect short pixie cut. Sure, chopping your hair off may be a hesitant decision, but in the name fashion and all things hair, there's truly no time like the present to try out a short pixie cut. Since you may not know exactly where to start, we've rounded up a few pointers to keep in mind when heading to the salon. Read on as you confidently get that awesome pixie cut.
Short Pixie Cut: Tips and Tricks to Achieve the Chop You'll Love
1. Get a consultation before making any cuts.
We cannot stress this one enough. Never, ever, ever just plop down in a stylist's chair and ask for a pixie cut. Okay, well, unless you've dead set on your choice and trust your stylist. But other than that–N-E-V-E-R. When it comes to making a drastic hair transformation you want to make sure that you and your stylist are on the exact same page so that there's no room for disappointment come time for you to be spun around to the mirror for the big reveal.
2. Don't just say you want a pixie cut.
A traditional pixie cut is typically very, very short. While that may be exactly what you want, in the chance that it's not you want to make sure you explain the modern updates you want on the cut. This means taking the extra time to explain to your stylist exactly what you're thinking for the key pixie points: do want hair to fall at the nape of the neck, by your crown , or do you want side burns?
3. Bring in a picture.
You know the old saying, a picture speaks a thousand words. Well, when it comes to your hair, it really couldn't be more true. Brining in a picture will give your stylist the exact depiction of what you want. Browse through out hair gallery for some instant hair inspiration as you check out a variety of pixie cuts of varying lengths.
4. Get a short pixie cut that compliments your face shape.
While pixie cuts can flatter any face shape, the shortest styles tend to look best on those with heart-shaped faces because the angle of the cut will make eyes the focal point and draw less attention to your jawline. It's all about balance!
5. Schedule your appointment mid-week.
You might be rolling your eyes and wondering how in the world you're supposed to make time for a salon visit after work, but trust us, when it comes to taking the plunge with a short pixie cut, you'll want to. You see, weekends are salons' busiest days so if there are loads of appointments on the books there's a good chance your stylist might rush your life-changing cut. Ain't nobody got time for that.
6. Find the perfect pixie products.
When it comes to styling your new 'do after the big cut, be sure to stock your vanity with a good boosting mousse to give your short pixie cut a bit more shape and a gel to shape your pixie. For mousse, check out the Dove Style + Care Volume Amplifier Mousse for a lightweight root-lifting formula that will take your new style to the next level. For a gel, try Nexxus New York Salon Care Exxtra Hold Sculpting Gel that'll help you to craft your new hairstyle as you tame frizz.
Excited to rock your new short pixie cut but wondering how to style it? Check out our pixie cut product guide.
Prev Article
Next Article
All Things Hair on Instagram