New Hairstyles for Spring: 17 Super-Cute Looks to Try
Try something new this season.
Spring is the season of change! Everything from the weather to your style feels like it's in need of a refresh in springtime. Right now, this includes searching for some of the best best new hairstyles for spring 2017. Thankfully, we're not short on inspiration, from what we've all just seen this past fashion month, to red carpet celeb-inspired styles and comfortable spring favorites. We had so much fun picking out the best 17 new hairstyles for spring—and there are some great ones for everyone, we promise!
17 New Hairstyles for Spring We Can't Get Enough Of
1. Hat-Topped Waves
Who would have thought we would love hats so darn much in spring? We usually like to keep knit hats on hand in winter and floppy hats in summer. But, looks like for this season, we're wearing caps of all kinds. We're loving this beanie atop loose waves. Peach-colored hair optional, but totally recommended.
2. Short and Tousled
This tousled hair trend is right up our alley. This is one of those runway looks that's also totally wearable for everyday life. To get this specific tousled look, we suggest rocking day-old hair. That extra little bit of weight from oils helps to make for a sleek, but also piecey, look.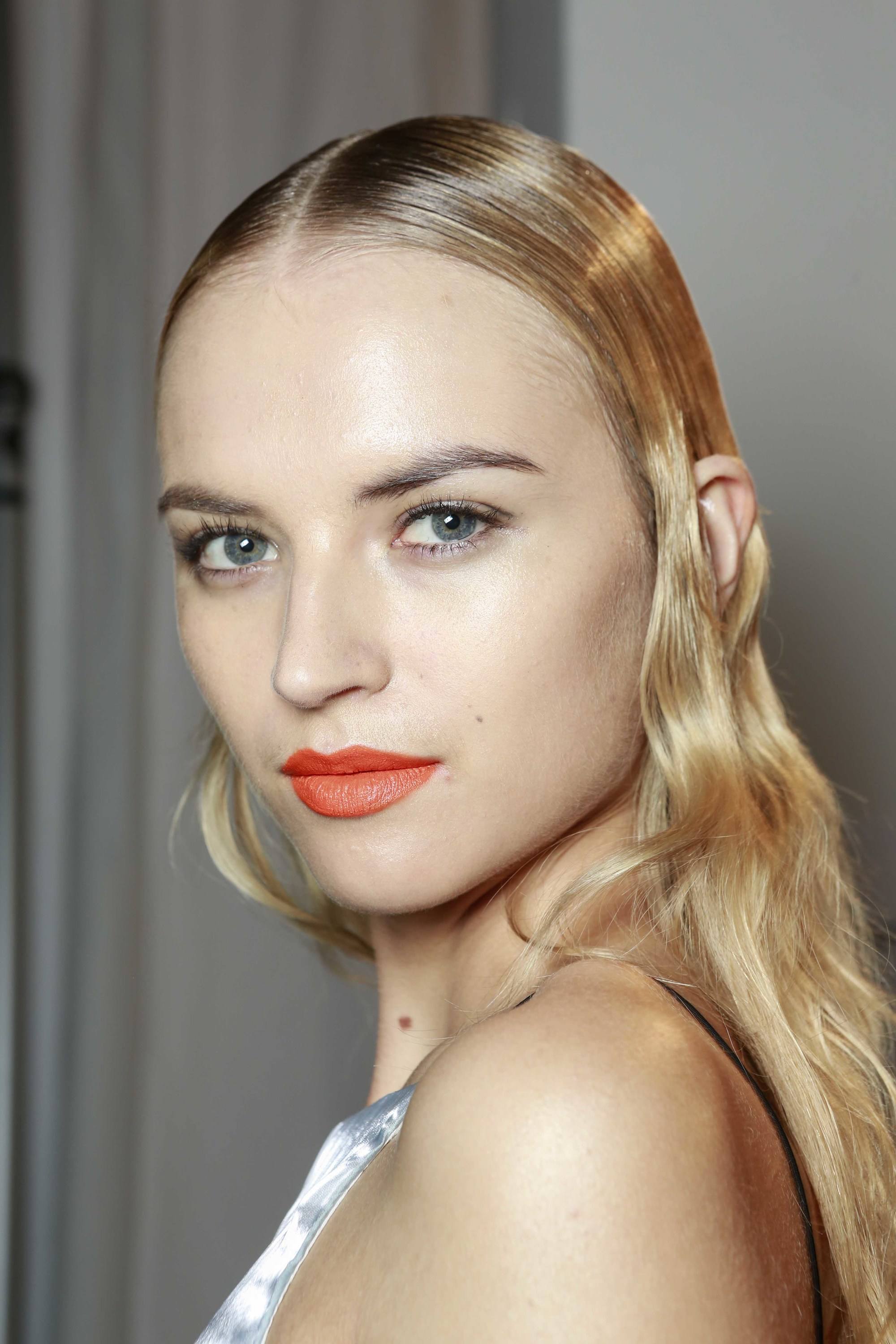 3. '70s Re-Imagined
The '70s are back in action! We're big fans, and we're celebrating with center parts all around. To make sure you don't look too much like a flower child, there are a few things you can do. First, opt to slick down your roots. We like to use TRESemmé Tres Two Mega Firm Control Gel and a fine-toothed comb to slick hair down. You can also opt to modernize this style by wearing your hair short, or styling it in beachy waves.
4. Sleek Space Buns
Here's a little secret: If you want to wear an oil hair mask when you go out, sleek styles make this work in your favor (while letting you discreetly get your condition on!). Simply soak your hair in your oil of choice (ours is coconut oil) and comb through. Then you can style your hair as you like! These super-tight and sleek space buns are one of our favorite trendy sleek styles that can also do double-duty as a setting style.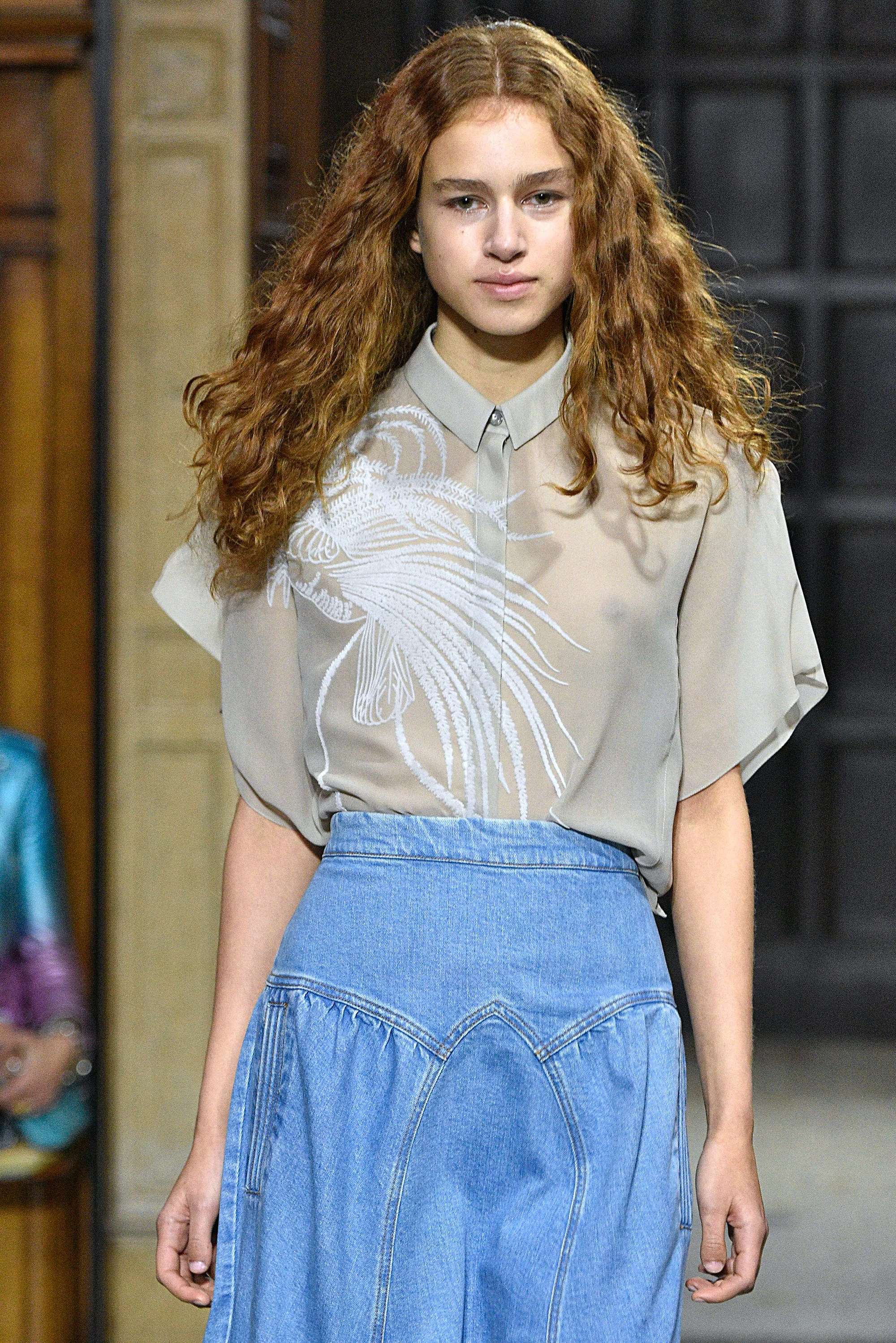 5. Natural Waves
These natural waves are actual perfection. Defining natural curls with a curl cream is surprisingly easy, and doing so is also a great way to work some extra moisture into your hair. We like to use TRESemmé Make Waves Defining Cream for a defining moisture boost. For those not blessed with natural texture, we suggest picking up a small half-inch curling iron and getting to work!
6. Wet Look Hair
This wet-look style is one of the more wearable options for your day to day. We love wet-look/slicked-back options for special occasions too. To get this look, use extra-hold hair gel to set your hair into a shiny style.
7. Angled Pixie
For our short-haired (or soon-to-be-short-haired) friends, we suggest styling your locks into an angled look. This adds extra femininity to gamine short pixies. You can style your hair forward and to the side to achieve a stacked, faux-side bangs effect.
8. Braided Half-Updo
This is another way you can get in touch with the '70s hair trend. The best part of this look is that you can create it even on bob-length hair. Just create a couple of skinny three-strand braids from the front of your hair, and connect them together at the back of your head. The lanky curls help modernize the entire look.
9. Full Mini 'Fro
Wearing your natural texture is our favorite trend of all time. Poppin up all over our radar: fluffy 'fros and miniature curly pixie cuts. These looks are great on everyone, but just make sure that your 'fro is trimmed correctly to suit your face shape.
10. Curtain Bangs
Bangs have been back for several months now, but something new for spring is curtain bangs. This style is easy to wear on all kinds of fringe lengths. You just need to part them in the middle and brush to either side. Simple!
11. Silky Low Ponytail
Low ponytails are quite possibly our favorite NYFW trend. They're simple and look oh-so-chic. We like to start off this style with a silky blowout. The key to getting that shiny, sleek look is to use a serum. Our favorite right now is Bed Head By TIGI Control Freak Serum. When your hair is dry and straight, pull it back into a ponytail at the nape of your neck and secure with your fave accessory.
12. French-Girl Waves
French-girl hairstyles are just as popular as ever! This style really just means casual, loose waves that don't look like you put in too much effort. You can create this style with a large 2-to-3-inch curling iron. Curl large sections of hair around the barrel and release quickly to get the slight bends that make this style.
13. Tight Curls
These corkscrew curls are '80s #flashbackdreams! For gals with natural coils, you can get this tightly-defined look by working in some styling oil. We like to use Nexxus Oil Infinite Nourishing Hair Oil. Apply just to the ends of individual curls to get a piecey look.
14. Deep Side Part
Side parts are great and all, but deep side parts are even better. You can wear them on any length of hair, like on this gorgeous tiny pixie to the longest of styles. Style your hair back for a sleek look, or use the deep side part to help you create faux side bangs.
15. Extra Long Bangs And Lob
This new hairstyle for spring is same-same in the best way possible. Bangs that are an inch too long, matched up with a long bob? Low-key perfection.
16. Elegant Twisted Updos
Grab your Dove Style+Care Extra Hold Hairspray, because updos are in. We have a bunch of favorite updos for the new season. It is wedding season after all! Plus, you'll never look out of place wearing an elegant twisted chignon.
17. Mini Ponytail
Short hair pulled back into a ponytail is our favorite casual look. All you need to do is purposefully pull out the sections of hair that won't fit in. Wear them as face-framing layers to add a little more somethin' somethin' around your features.
Want even more hairstyles for spring to inspire you? Check out these party braids to wear for spring break. 
Prev Article
Next Article
All Things Hair on Instagram