Earth Overshoot Day is a Real Thing We Need to Pay Attention To, Stat
Show your #SmallActsofLove
.
August 1st is Earth Overshoot Day. This day marks the day that our demands for the Earth's resources exceeds what the Earth can replace in a year. As of August 1st, all of the Earth's resources for the year will be used up, and this is why so many companies like Love Beauty and Planet are involved in carrying out small acts that will help preserve the Earth's resources.
To honor Earth Overshoot Day, Love Beauty and Planet has created a #SmallActsofLove video that gives you some insight on what really is happening to our precious Earth, as well as and how simple it is to preserve the resources available to us by making some changes to our daily routines and habits. You'd be surprised at how a small change can make a huge impact over time. Read on to learn more about Love Beauty and Planet's recycling partnership and watch the #SmallActsofLove video above.
Earth Overshoot Day with Love Beauty and Planet
If you want to join in on preserving the Earth's resources, a simple change to using Love Beauty and Planet products is a great place to start. The bottles that the brand uses for their packaging are 100% recycled. Be sure to keep the recycling process going by recycling the bottles yourself as well. The brand is currently working with The Recycling Partnership to help transform a US city's recycling system – making it easier for more of its residents to recycle, and recycle well.
Love Beauty and Planet has also partnered with Ashoka to provide funding to three environmental changemakers working to inspire less waste in this world. The change-makers include the following:
• Jessica Schreiber, founder of FABSCRAP, a one-stop textile reuse and recycling resource: With the support of Love Beauty and Planet, Jessica is dramatically increases operations—including enhanced community engagement and number of pounds of fabric up-cycled and sorted.
• Alexa Green, Director of National Outreach, Recycle Across America, a non-profit dedicated to making it easier for people to recycle right: Alexa is working closely with three national parks, Denali, Grand Teton, and Yosemite national parks as a part of a Zero Waste to Landfill Initiative that was started by Subaru of America. Love Beauty and Planet is helping Alexa continue her work with this program and with the parks by enabling her to create labels, construct a website, attend summits and conferences, and prepare other assets like PSAs and toolkits for the three parks to use to make it easier for park visitors to recycle right. The goal is to create assets that can be adopted easily by the rest of national parks in the future.
• Whitney Jay, Farmer-in-Residence at the Urban Conservation Training Institute, which trains young people of color on sustainable agriculture, creating a closed loop system, and minimizing waste in our food system. With Love Beauty and Planet's partnership, Whitney is excited to continue improving the food system by further institutionalizing the practice of composting, one of the top solutions for eliminating food waste. She is expanding the scope of her work by training at least 100 young people in the Atlanta area on how to compost and start at least 10 new piles in the city in schools, community gardens, and other local institutions.
Products to Use In Honor of Earth Overshoot Day
Using any product from the line will help contribute to the well-being of our Earth.  The conditioners have a fast-rinse technology that we highlighted on World Water Day, which saves you from tangled hair and helps you reduce the amount of time and water you are using to rinse your hair out in the shower. Each formula from the Love Beauty and Planet collection is infused with scents that are derived from an ethically-sourced oil or extract. There's a range for every hair type so you're bound to find something that works well for you! For normal hair types, or if you need a hair detox, you can start with Love Beauty and Planet Tea Tree Oil & Vetiver Shampoo and Conditioner to revitalize your locks when you're in need of a boost.
Prev Article
Next Article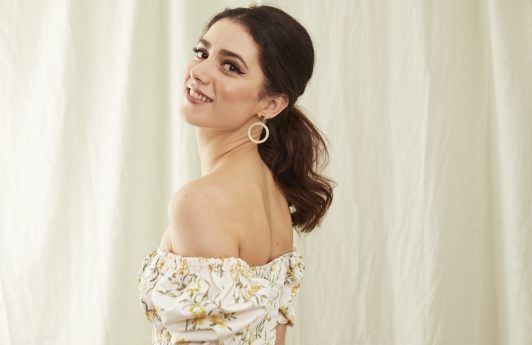 Gallery
Celebrating Memorial Day at Home Doesn't Mean You Can't Do It in Style
Easy styles to help you celebrate Memorial Day, the right way.
See article
All Things Hair on Instagram