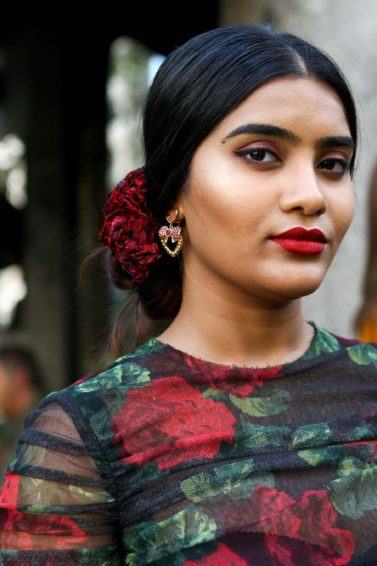 Fashion Month Street Style: The Instant Magic of a Center Part, As Seen in Milan
The secret's in the shine. 
Have you ever wondered how the subjects of fashion week street style shots manage to look so glam in every photo? While these editors and influencers do admittedly have access to the best of the best when it comes to beauty products, stylists and the latest and trendiest in fashion, they also have a few insider secrets in their arsenals. Upon reviewing street style shots from Milan during Fashion Month, we noticed a common trend of hairstyles that included a center part. You might be wondering just how influential something as simple as a center part could be, but with the right styling products and skills it can be the difference between being on-trend or missing the mark completely. See below:
The Instant Magic of a Center Part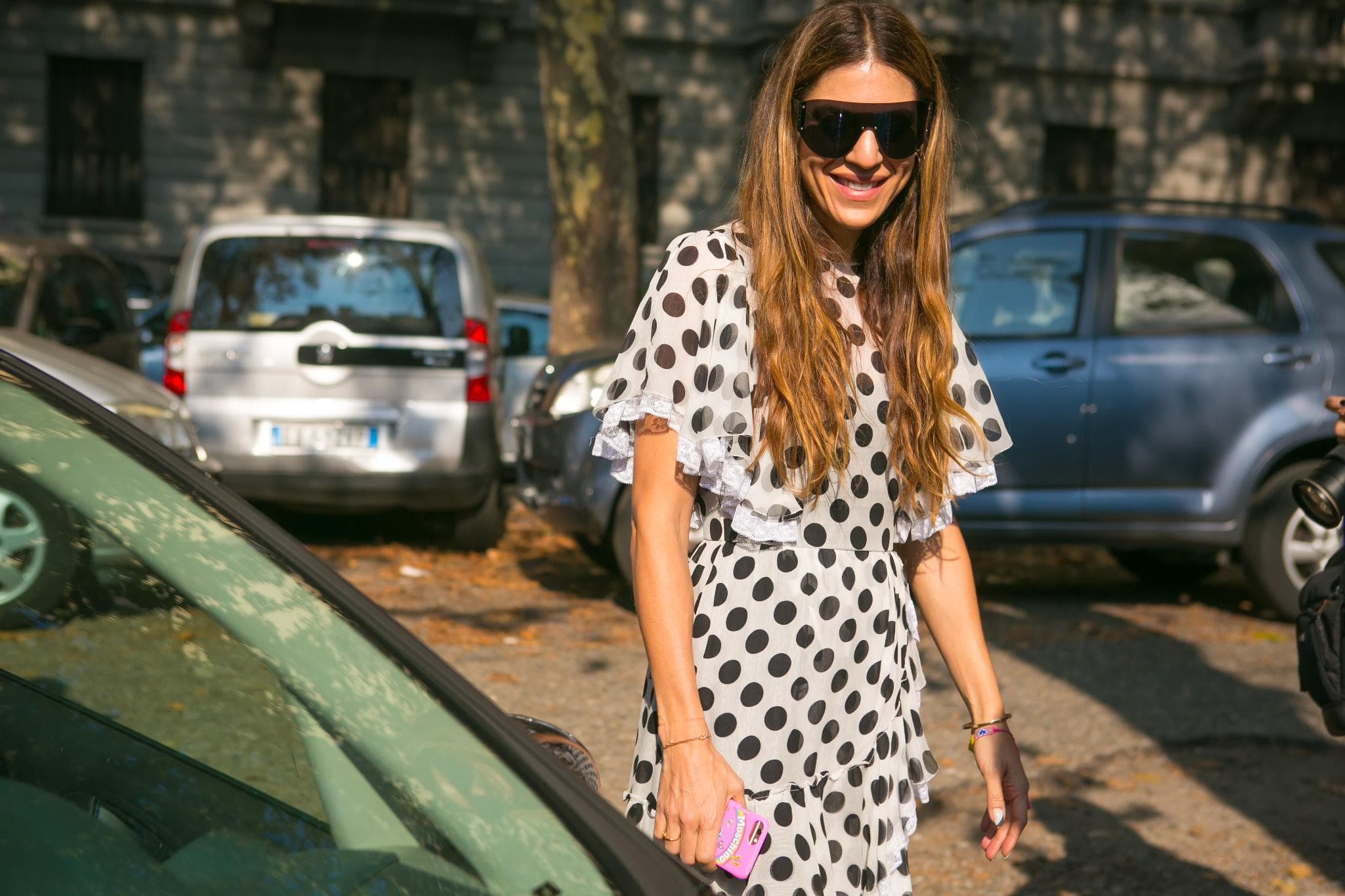 No matter what type of hair texture you're working with, wearing your strands in a center part is an instant way to create a supermodel-worthy style. The harsh line of the straight part and the face-framing curtains of hair create the illusion of supermodel-like bone structure and features.
It's also good to note that the key to creating a hairstyle that's sleek and trendy instead of messy and unflattering is in the styling products. By adding a product that's formulated to add a strong dose of shine to your strands, you ensure that your overall look is sleek and polished.
TRESemmé Keratin Smooth Shine Serum is one of our favorites for adding extra glimmer to our strands when we're looking to emulate our favorite street style looks. This serum is made with keratin and Marula oil and boasts five incredible benefits: It fights frizz, detangles knots, boosts shine, adds softness and tames flyaways.
Oftentimes when you switch up your regular part, you unleash stray hairs that turn into distracting flyaways. Running a dime-sized amount of this serum through your strands helps keep your look streamlined and high fashion-inspired all day long… or at least until your next street style adventure.
Looking for more Milan Fashion Week hair inspiration? Check out the tucked-in hair trend that's making a comeback. 
Prev Article
Next Article
All Things Hair on Instagram