Extend Your Skincare Routine to Your Scalp with a Scalp Detox
Hit reset on your scalp instantly.
While many of us dedicate plenty of time and energy into our skincare routines, we often forget about our scalps and the need for a semi-frequent scalp detox. After all, scalp is skin, and it requires just as much love as the rest of our bodies. This treatment is one of the best ways to extend the exfoliation step of your skincare routine. Getting rid of buildup and giving your hair a clear space to grow will in turn give you healthier strands.
Scalp Detox 101
Let's start by understanding what exactly a scalp detox is and how you'll know if you need one.
What is a scalp detox?
The same way that the skin on your face can get clogged by oils, product buildup, and dead skin cells, the skin on your scalp can suffer the same fate. This treatment is a massaging and exfoliating process that buffs away those unwanted pore-clogging elements to give your hair a clear space to continue its growth journey.
More than just a classic wash with shampoo, this treatment uses targeted ingredients, physical beads, or a brush to deep clean your scalp and offer you a clean slate.
How to Tell if You Need a Scalp Detox
While this treatment certainly sounds refreshing, how do you know if you need one? Firstly, if you are experiencing itchiness, flakes, or dandruff, you are the perfect candidate. Getting rid of that buildup will offer relief from those symptoms and give your scalp a clear start.
Additionally, if you are a hair product junkie, you likely have a lot of buildup at your roots. Take a close look at your scalp and check for product buildup. Take note that while you may not see the buildup, it's likely still there! Either way, anyone who uses a lot of product is also a great candidate for this treatment.
How to Detox
Now that you understand the basics, let's talk about how to best get the job done. Like many beauty treatments, it's all pretty personalized.
Some might prefer to start by brushing their hair with a regular hair brush and taking special care to target the roots. This will loosen dead skin cells at the surface and make your shampoo much more effective. You can also use an in-shower brush, a rubber scalp brush made to stimulate the roots and give it a true cleanse as your shampoo sits and works its magic.
Finally, you might consider these products to help accelerate the process:
1. Nexxus Scalp Inergy Gentle Exfoliating Scalp Scrub
Nexxus Scalp Inergy Gentle Exfoliating Scalp Scrub is a great place to start for those new to the scalp detox process. This scrub is specifically formulated to remove buildup and exfoliate the scalp. Use this as a pre-shampoo treatment and make sure to rinse thoroughly before following up with a shampoo and conditioner.
2. Love Beauty and Planet Radial Refresher Tea Tree Oil & Vetiver Conditioner
Love Beauty and Planet Radial Refresher Tea Tree Oil & Vetiver Conditioner is a scalp detox on-the-go. Formulated to be used on damp or dry hair, this targeted conditioner offers a cooling sensation and will give you instant relief from any dry or itchy symptoms. Products that incorporate tea tree oil for hair offer a stimulating and relieving effect to your hair instantly.
3. TRESemmé Scalp Detox Shampoo and TRESemmé Scalp Detox Conditioner
Include a mini scalp detox in your regular hair washing routine with TRESemmé Scalp Detox Shampoo and Conditioner. This system is specifically designed to purify both your hair and scalp from build-up and excess oils, and it works to cool and rebalance your scalp for ongoing scalp support.
Head over to @AllThingsHairUS for more haircare tips and hairstyle inspiration!
Prev Article
Next Article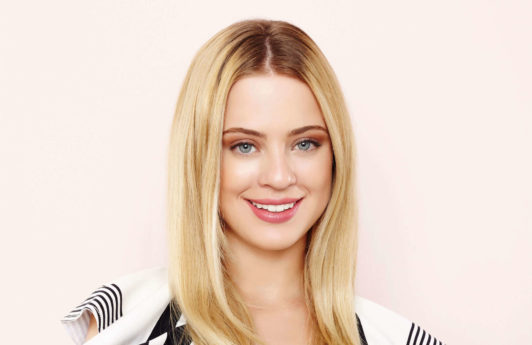 Article
What are the Differences Between a Keratin Smoothing Treatment at Home vs. a Salon Option?
Smooth locks can be yours with a keratin treatment! Discover which option is best for you.
See article
All Things Hair on Instagram