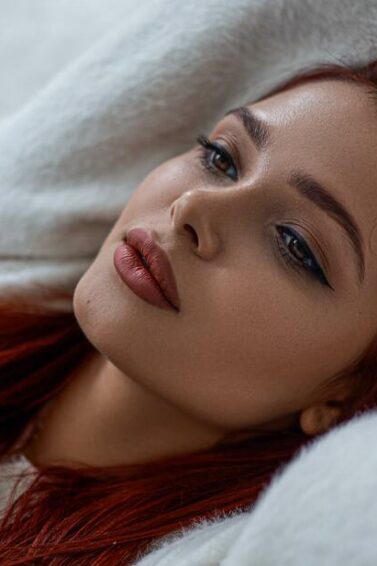 8 Easy Nighttime Hair Routine Steps Tailored for Your Hair Type
Step into your healthy hair era.
The nighttime routine for hair is now trending on TikTok, and we're not surprised. For the people obsessed with a multi-step skincare routine, it's a kind of hair skinification, because our hair needs as much care as our skin. It doesn't take as many steps or time as you think. You can also do your nighttime hair routine at the same time you do your skincare while sipping your evening tea or listening to your favorite podcasts.
Taking care of your hair before sleep is essential to maintaining healthy, beautiful hair. Why try to deep-condition your hair in a hurry the next day when you can do it the night before? Let's explore what a nighttime hair routine entails and create a step-by-step guide for your needs. You don't have to follow every step; pick and choose your favorites.

How to Build a Nighttime Routine for Your Hair
What Are the Benefits of a Nighttime Hair Routine
A nighttime hair routine can offer numerous benefits, especially for dry, damaged strands or hair with extensions. In addition, if you don't like to spend too much time in the morning on your hair, a good nighttime routine will help you to be ready in minutes.

Nighttime hair routine for dry hair
You can use your nighttime hair routine to apply moisturizing products to your hair to repair and prevent damage. For example, you can apply coconut oil before going to bed and let the strands soak in while you sleep.

Sleeping with long, loose, uncombed hair can lead to tangles and knots. Brush your hair at night before bed to prevent it from getting knotted, making it easier to style in the morning.
Nighttime hair routine for hair growth
A consistent nighttime hair routine might promote hair growth. Massaging and oiling your scalp can improve blood flow to your hair follicles, promote the scalp's oil production, and encourage growth.
Benefits for frizzy and unruly hair
A nighttime hair routine can help to reduce frizz by smoothing your hair cuticles by going to bed with hair oil or cream. This keeps your hair manageable in the morning, looking sleek and soft.
Nighttime care for hair extensions
Protective accessories such as silk caps or silk pillows will protect your hair extensions from damage. Invest in these articles if you have hair extensions to prolong their wear.

Nighttime Hair Routine Sample Steps
1. Don't Go To Bed With Damp Hair
All haircare experts agree that going to bed with wet or damp hair isn't a good idea. First, because your hair is the most fragile when wet, and second, because your hair won't be manageable and easy to style in the morning. Overall, damp hair absorbs dust and oil, so it won't stay fresh if you sleep with wet hair.
If you wash your hair before sleep, we suggest you try Dove RE+AL Bio-Mimetic Repair Coconut + Vegan Keratin Sulfate-Free Shampoo and Conditioner with nature-derived active oils to restore and protect your strands. After that, completely dry your tresses with a blow dryer.
2. Brush your Hair
Before sleep, brush your hair thoroughly to remove any tangles or knots. This will make it easier to apply products and prevent breakage. Be gentle and comb your tresses from bottom to top.
3. Apply Your Nourishing Products
Pick the products you want to use in your nighttime hair routine. This may include a hair oil, leave-in conditioner, or hair mask. Consider your hair type and any specific concerns you may have, such as hair dryness or damage.
We suggest applying For Every Hair Type Revitalizing Hair Oil, focusing on the mids and ends. This lightweight oil with essential fatty acids, argan, castor oil, and vitamin E helps to fight frizz and reduce breakage. Be sure to distribute the product evenly throughout your hair.
4. Massage Your Scalp
Before you go to sleep, take a few minutes to massage your scalp with your fingers or a special device. This can help improve blood flow to your hair follicles, promoting hair growth and overall health. You may also apply oil to your scalp for nourishment and hair growth.
If you're dealing with hair loss and thinning, try MICHIRU Minoxidil Topical Solution 2% Hair Regrowth Treatment For Women, which is medically proven to help regrow hair in women. Applying 1 ml of treatment directly to your scalp using the applicator to reactivate hair follicles and stimulate regrowth. Use it once overnight and once in the daytime.
5. Style Your Hair Overnight
Depending on your hair type and preferences, you may want to style your hair before bed. This can include braiding your hair, putting it in a loose low bun or a ponytail, or using a silk scarf to protect it when sleeping. Choose any hairstyle that doesn't pull your roots. Otherwise, you may try overnight heatless curls or apply dry shampoo to your hair roots overnight to refresh them.
6. Cover Your Hair
This step is optional, but using a hair bonnet or a silk cap to cover your hair while you sleep can help to protect your tresses from tangling and prevent it from rubbing against your pillow.
7. Sleep on Silk
Due to the smoothness of a silk fabric, sleeping on a silk pillowcase can help reduce friction, preventing frizz and damage to your hair. Silk is also gentle on your skin and helps to prevent wrinkles and fine lines.
8. Wake Up to Beautiful Hair
In the morning, it's time to take a reward for all your evening efforts. Now, your hair is detangled and smooth, manageable and moisturized, and it will take only a few minutes to style your locks as desired. 
A nighttime hair routine is essential to maintaining healthy, beautiful hair. By detangling, moisturizing, nourishing your hair, promoting growth, reducing frizz, and protecting your strands from damage, you can achieve your goals and wake up to hair that looks and feels its best. With the step-by-step guide above, you can build your best nighttime hair routine and enjoy its many benefits.
Are you considering trying out the nighttime hair routine 2023 trend? Also, follow @AllThingsHairUS for more hair tips and trendy styles!
Prev Article
Next Article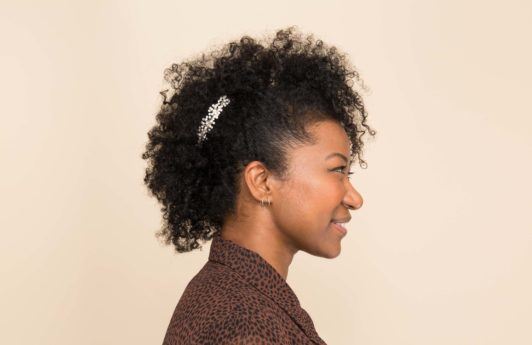 Gallery
20 Easy and Cute Natural Hairstyles for Beginners
Great for newbies and seasoned naturalistas alike.
See article
All Things Hair on Instagram