101 Wedding Hairstyle Ideas For Brides & Bridesmaids
Still searching for the perfect wedding hairstyle? We've got ideas and inspiration for all hair lengths.
Who can forget Kate Middleton's half-up wedding hairstyle? Or Meghan Markle's low chignon? We certainly can't!
However, selecting a wedding hairstyle can be a stressful affair, particularly because for most people the big day is such a prominent event and there's a huge emphasis on the bride, bridesmaids and everyone else to look their best and have 'perfect' hair.
Whether you searching for styling inspiration or trying to be economical and do your own hair, our favourite wedding hairstyle ideas for 2019 is full of stunning hairstyles for all lengths and textures that don't require a degree hairdressing.
From tousled curls to dreamy updos, they really are so many romantic hairstyles you can go for.
Classic Chignon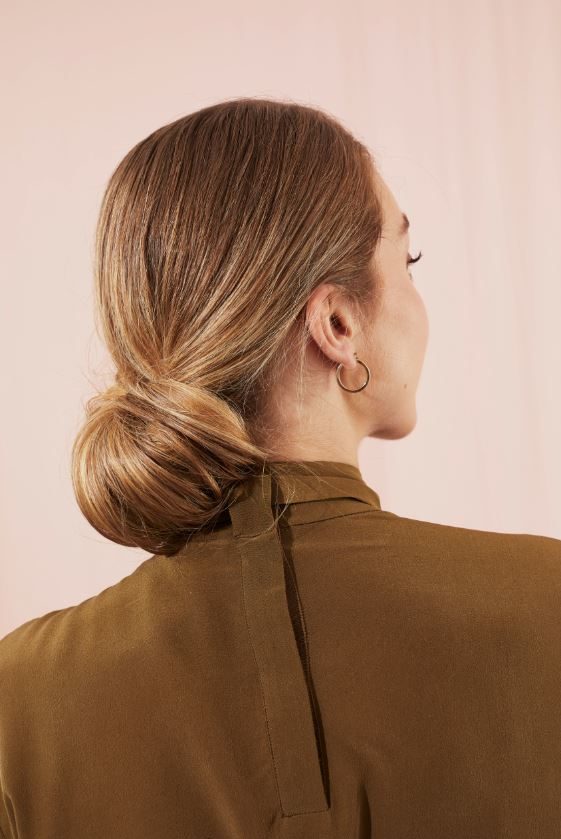 This elegant chignon is perfect for those looking for a classic bridal hairstyle. If you want to make your look that extra bit special try pairing your chignon with an embellished slide.
Curly Chignon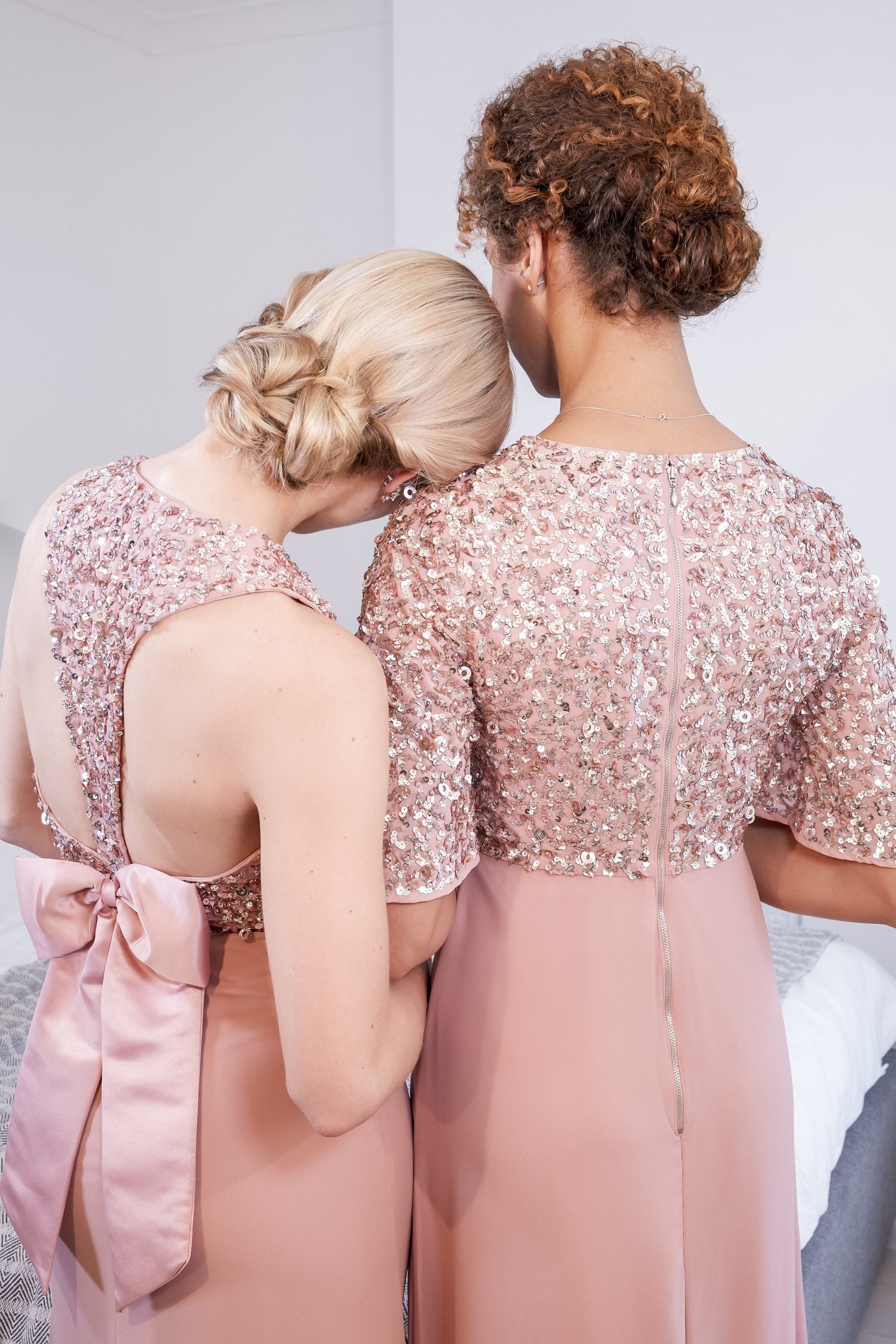 This curly chignon is all about working with your natural texture.
Low chignon
If you're looking for a Pinterest worthy updo you'll love this low chignon.
Twisted Chignon
Soften your chignon by adding a twist around the side of your head and wrapping it around the base of your updo.
Sleek Chignon
This sleek chignon means business. The twisted design is sophisticated and will be ideal for brides looking for a formal but modern chignon updo to pair with a tailored dress or even a jumpsuit!
Editor's tip: Tame frizz and flyaways while giving your tresses a high shine finish with the TONI&GUY High Shine Serum Drops.
Ballerina Bun
We love how Lady Gaga added a little va-va-voom to her high bun updo, Her baby quiff helps to give this ballerina bun a more retro finish.
Ballerina Bun for Fine Hair
If you have fine hair don't let the idea of wearing a ballerina bun put you off. Keep your hair smooth and sleek and secure your hair in a tight bun in the middle of your head like Josephine Skriver.
Statement Ballerina Bun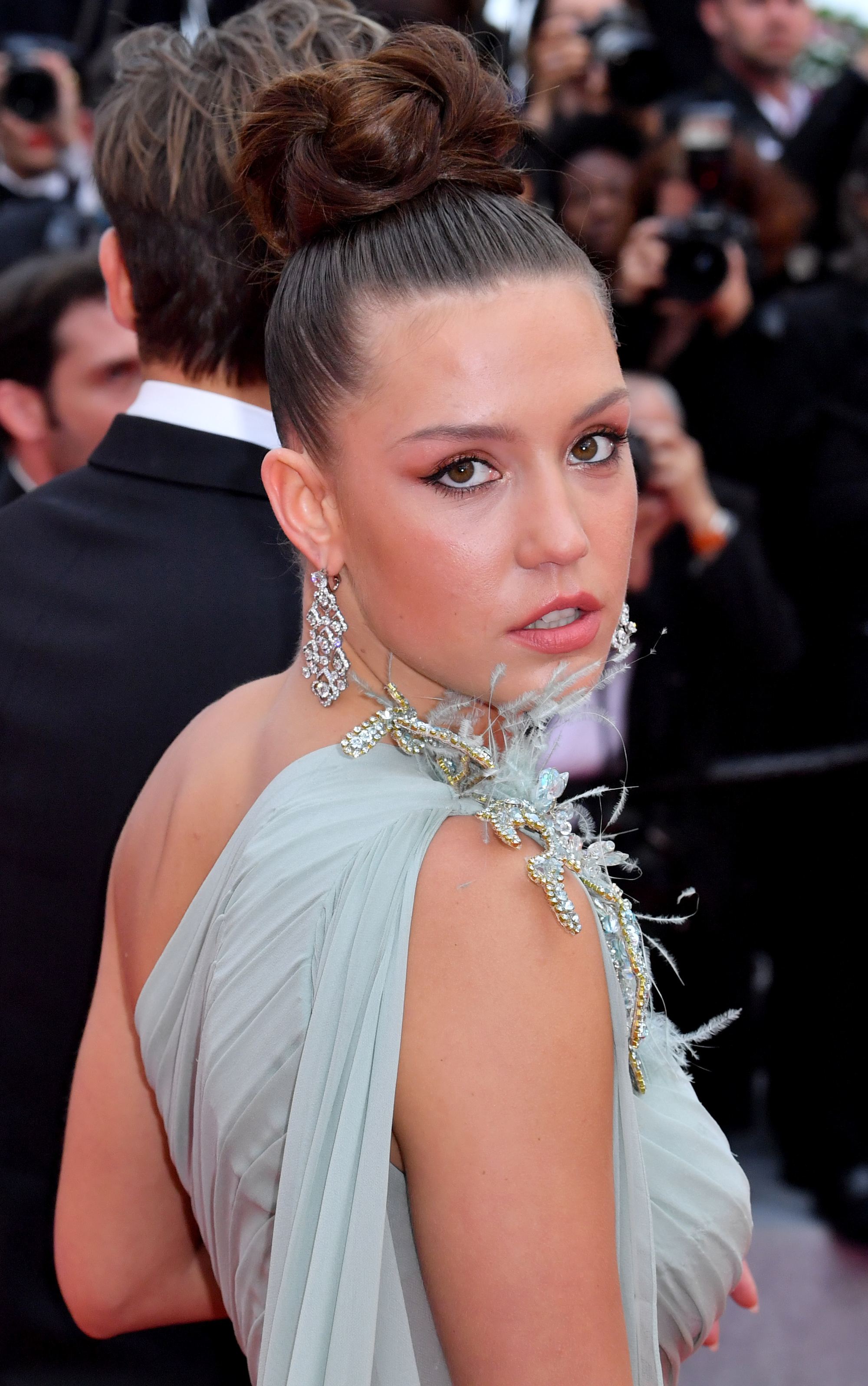 A ballerina bun to give a J-Lo a run for her money. To acheive the desired volume, this statement bun will look best on those with long and thick hair.
Style tip: Consider adding a clip on bun to give oomph to fine strands.
Classic Ballerina Bun
You can't go wrong with a classic ballerina bun for your wedding day.
Low Ballerina Bun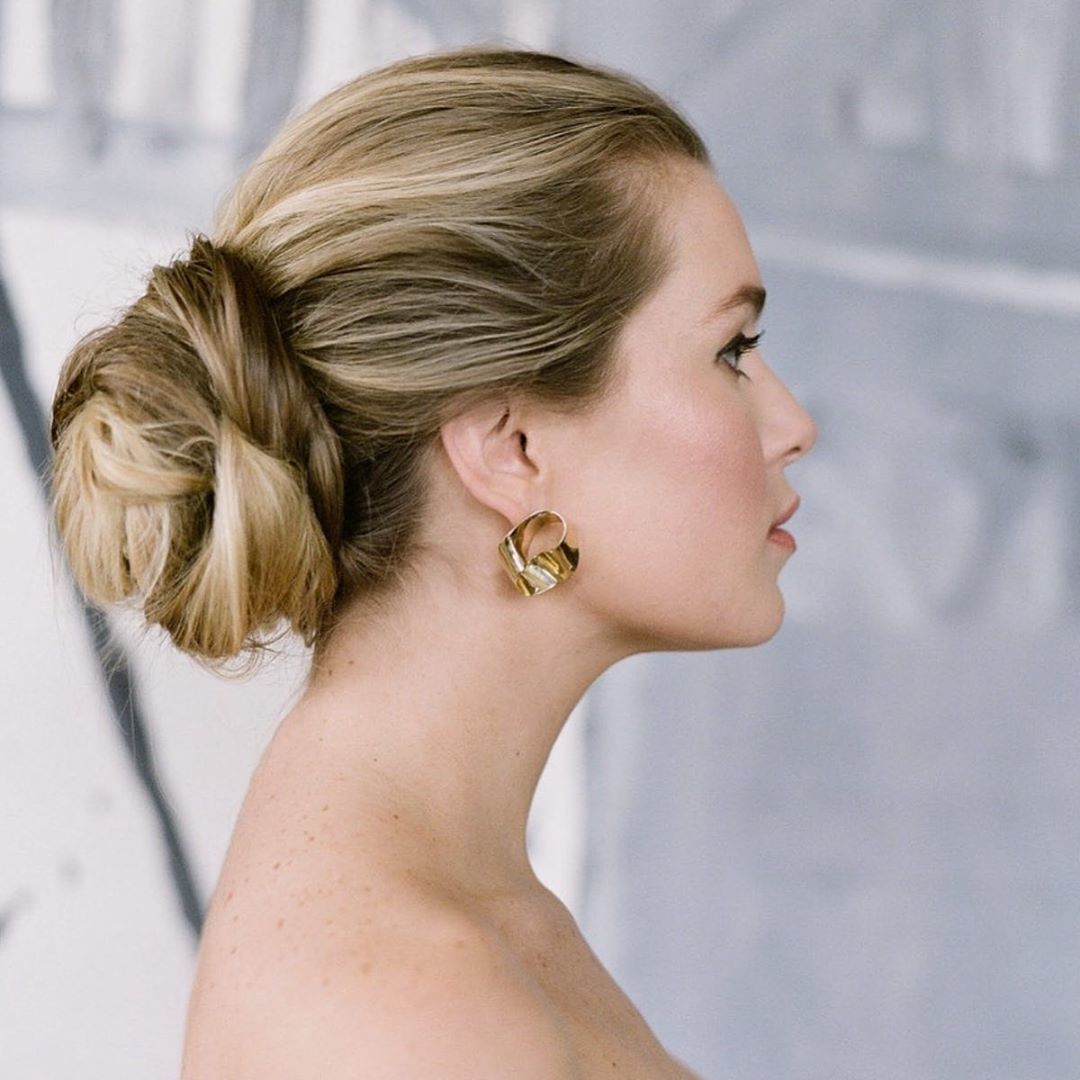 Get the hair of your dreams with this low twisted bun. Credit: @ejwhair
Professional Sock Bun
Cheat your way to the perfect bun with, you guessed it, a sock rolled up as a hair donut.
Low Bun
Keep things simple and elegant with this chic low sock bun.
Undone Ballerina Bun
We love this undone sock bun because who said picture-perfect hair needs to be neat?
Party Ballerina Bun
Add some sparkle to your updo with the use of hair clips.
Classic High Bun
Just imagine how gorgeous this high bun would look tucked under your veil.
Tousled Short Hair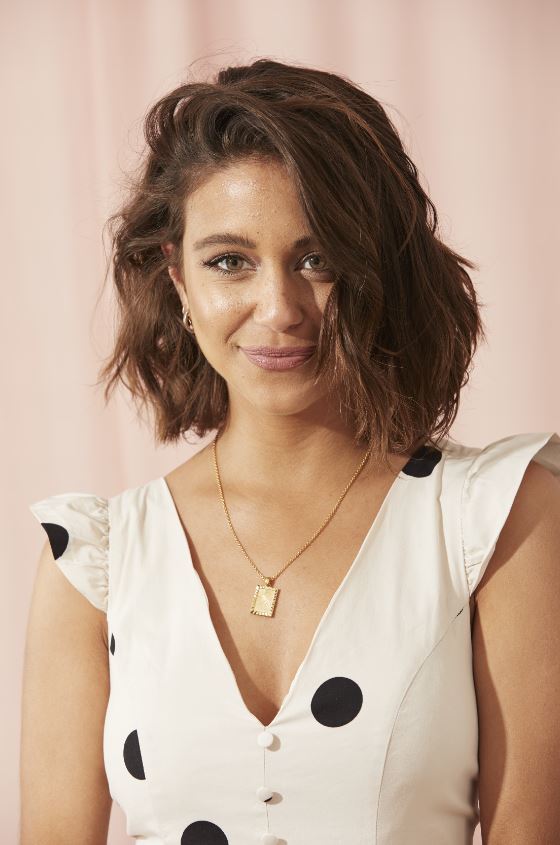 Give your short hair bedhead texture by adding loose waves and sweeping your hair to one side.
Editor's tip: Add volume and bounce to your strands with Love Beauty And Planet Volume & Bounty Dry Shampoo. Use between hair washing days or to revive limp strands.
Short Pixie
Pixie cuts offer more versatility than you might expect and this swept-back straight cut is just one of the many ways you can wear your hair at a wedding.
'60s Bangs and Wavy Bob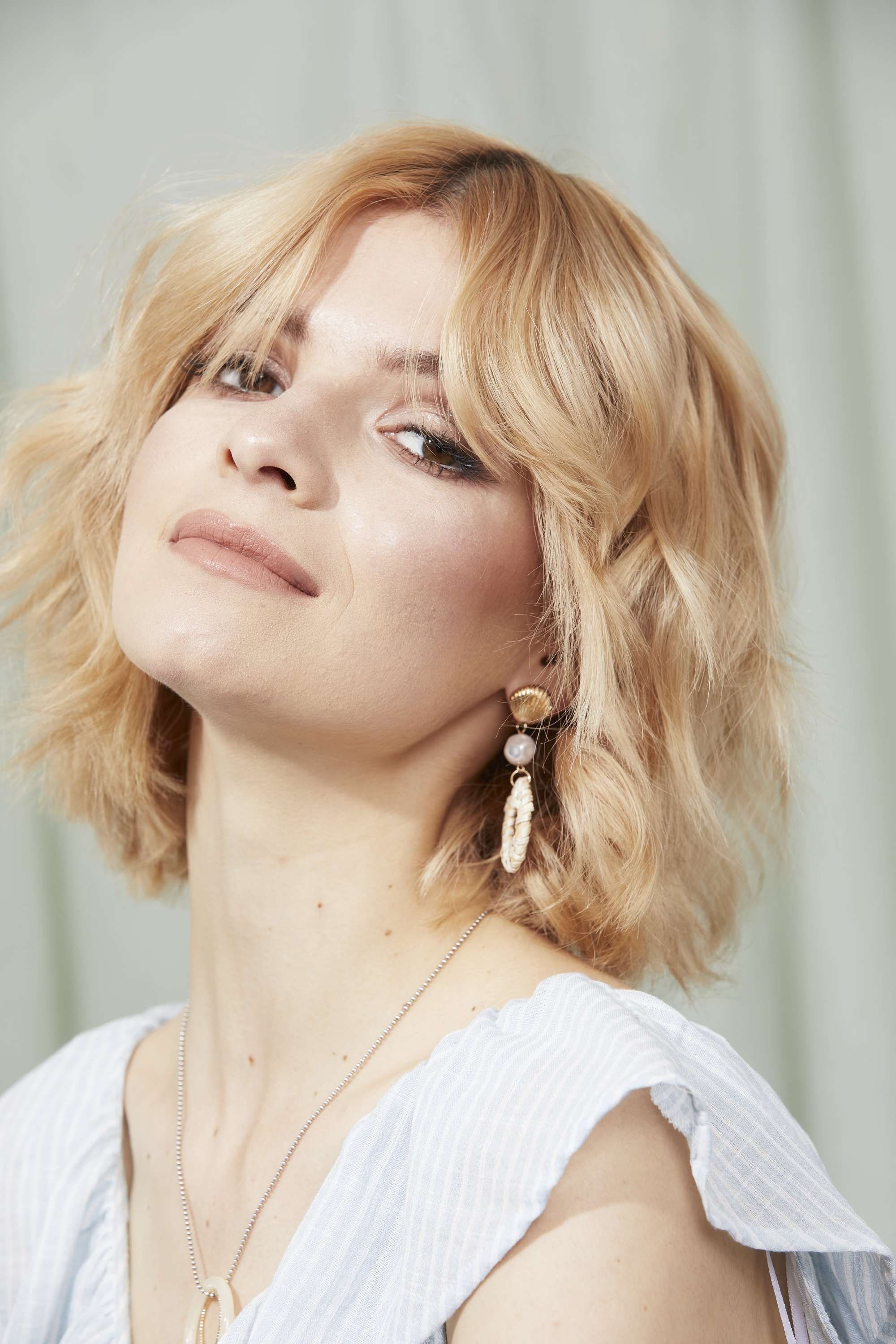 Update a short wavy bob by adding stylish Bardot bangs.
Twisted Half-Up Bob
Twists are a great alternative to braids so why not try this floral adorned twisted half-up, half-down for the big day.
Glass bob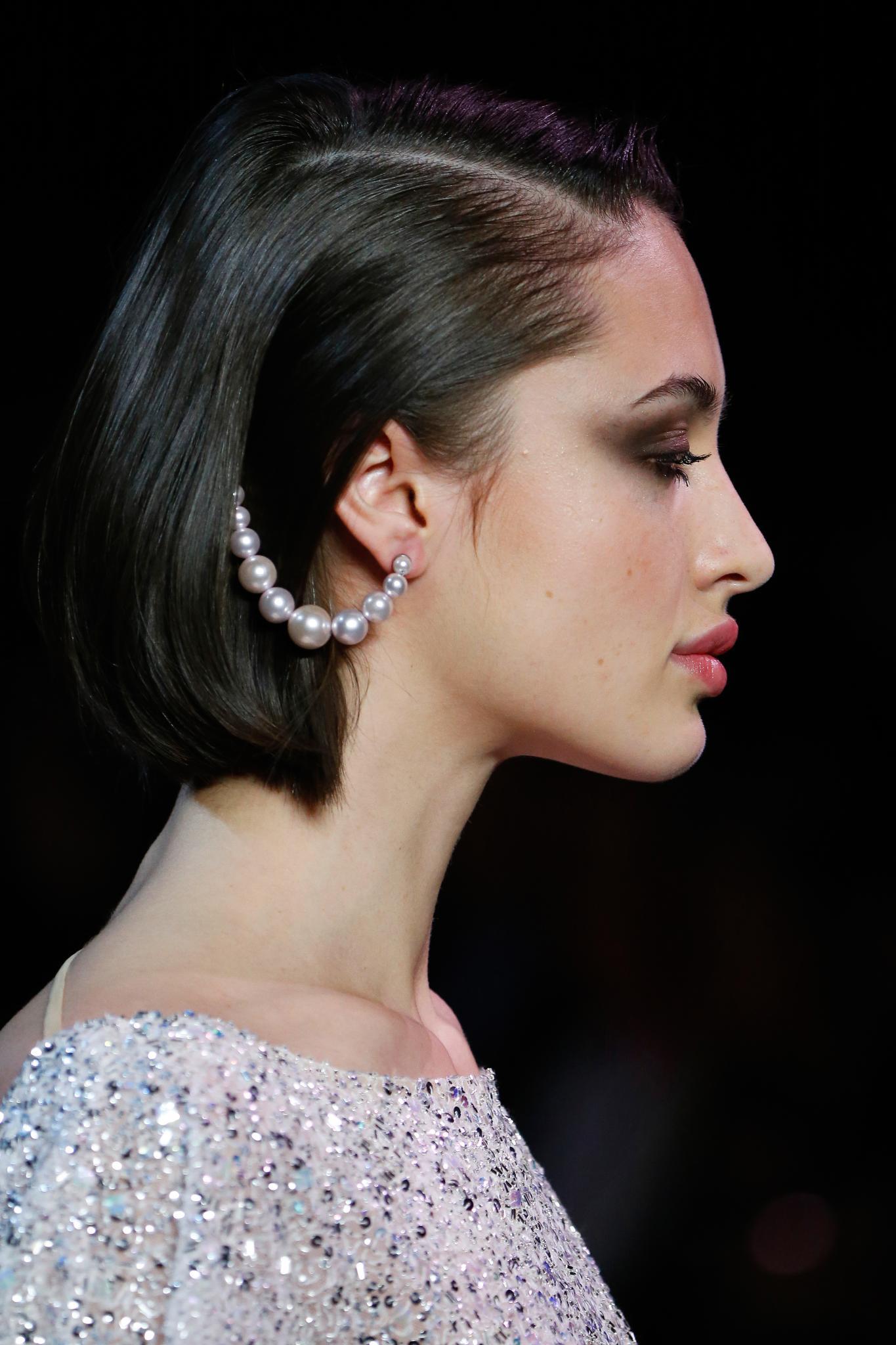 You may have heard of glass skin but what about glass hair? Use a serum to achieve this high-shine finish on your locks.
Sleek Half-Up, Half-Down
Sleek strands are a much-loved hairstyle for weddings and this half-up, half-down gives you the best of both worlds.
Floral Twisted Half-up
Make your hair your best accessory with this floral wavy half-up, half-up down hairstyle.
Mini Bouffant Half-Up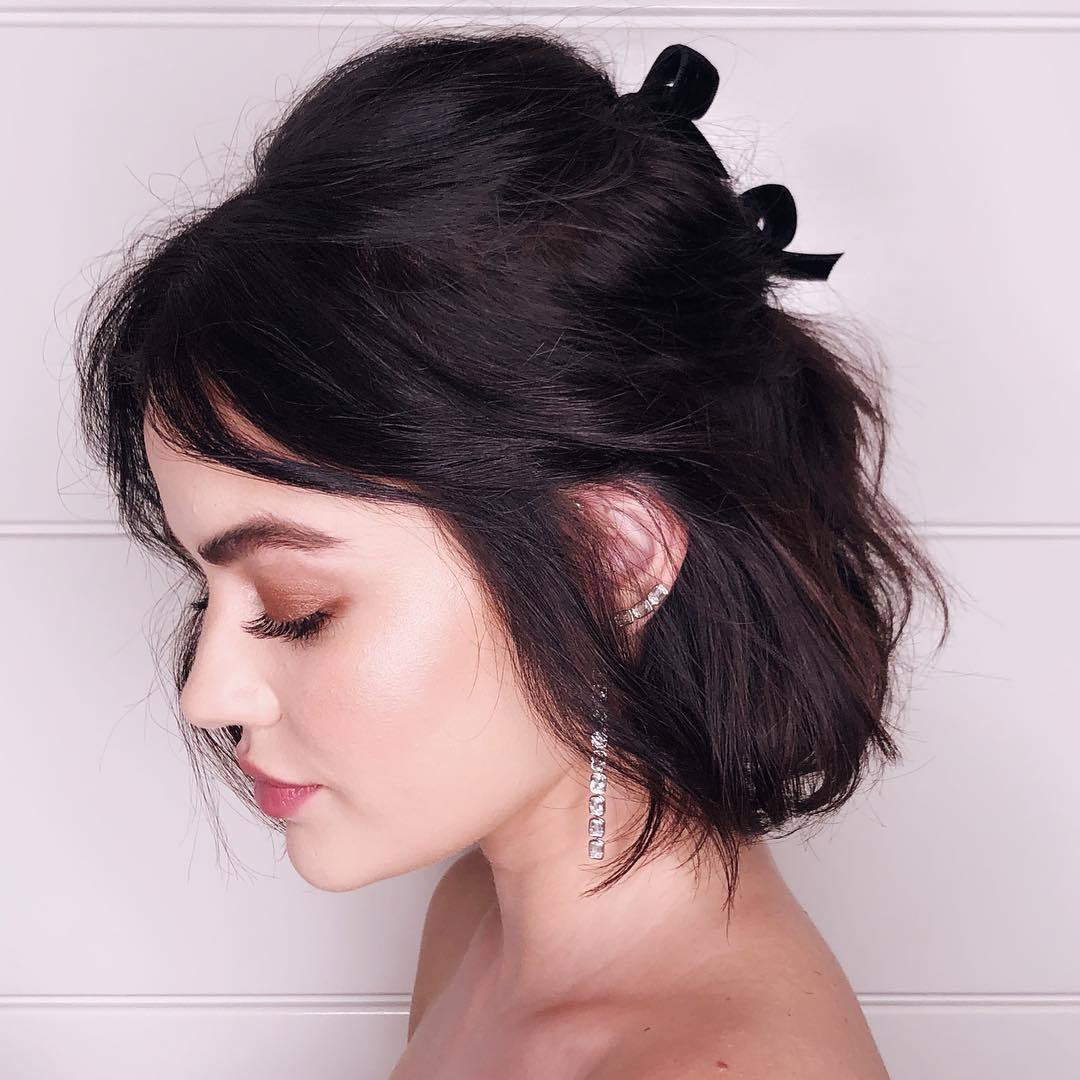 Give your tresses an extra boost of volume by backcombing your crown to achieve this mini bouffant double half-up. Credit: @kristin_ess
Style tip: Dress up your hairstyle by adding satin bows.
Flowing Half-Up
With hair like this, you'll be the main attraction. Credit: @oksana_sergeeva_stilist
Half-Up with Pearl Hair Clip
Hair accessories are huge this year and leading the pack is pearl adorned clips. So complete your half-up, half-down with this statement accessory.
Loose Waves with Headband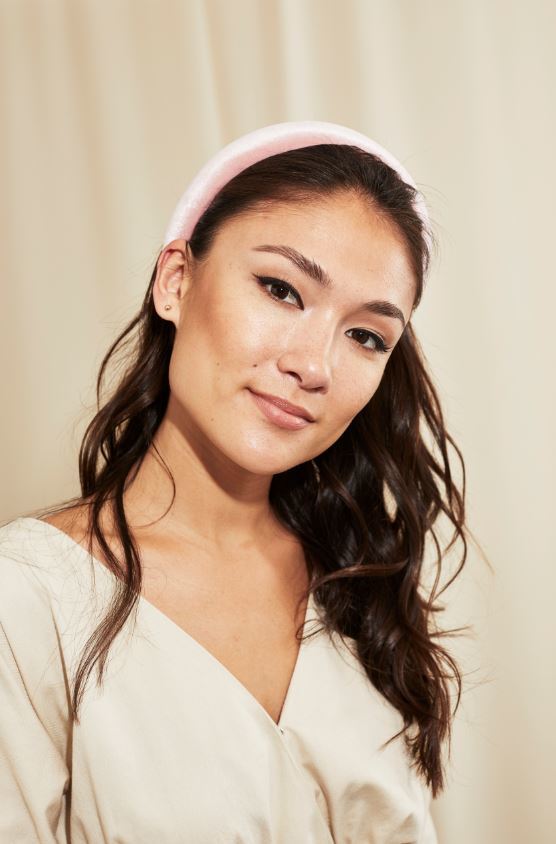 If hair clips aren't really your style, you'll be pleased to know headbands have had a revival and can be worn to your next wedding.
Soft Loose Waves
Loose waves are such a crowd pleaser and can be worn for any occasion on any hair length.
Boho Loose Waves
Nothing quite screams boho than tousled loose waves and a flower crown. Credit: @weddinghairandmakeupartists
Retro Loose Waves
Olivia Culpo paired her short loose waves with a deep side parting for a flawless '50s-inspired retro finish.
Side-Swept Loose Waves
You might think that wedding hairstyles need to be perfectly coiffed, but, carefree and casual styles like these side-swept waves are hugely popular with brides and guests alike.
Elegant Ponytail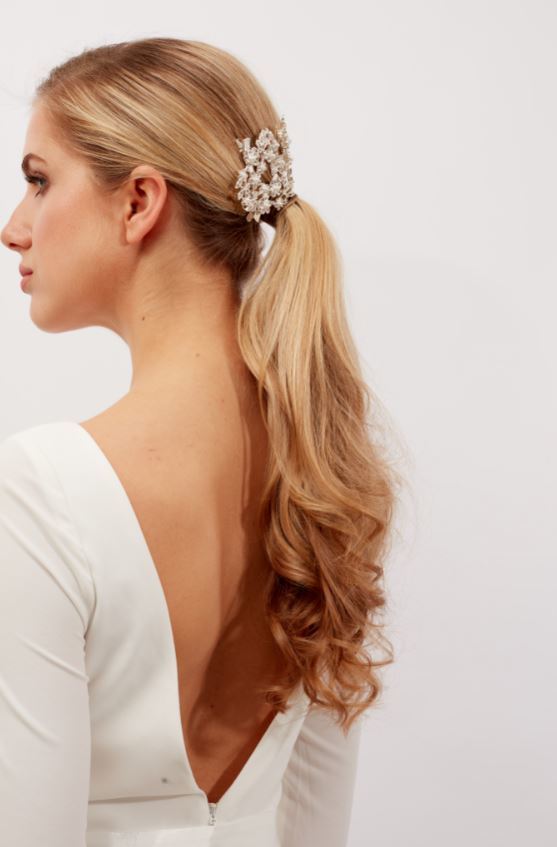 We've made finding a classic wedding ponytail easy with this elegant updo with loose curly ends and a statement embellished accessory.
Side Braided Ponytail
This voluminous ponytail with side braids oozes chic appeal. Will this be the one?
Volumised Ponytail
A little volume never hurt anyone. So take your hair from basic to beautiful with this volumised ponytail.
Twisted Ponytail
All you need is a rope braid to take a ponytail up a notch. Make it even more eye-catching by wrapping the lengths of your braid around your ponytail.
Braided Ponytail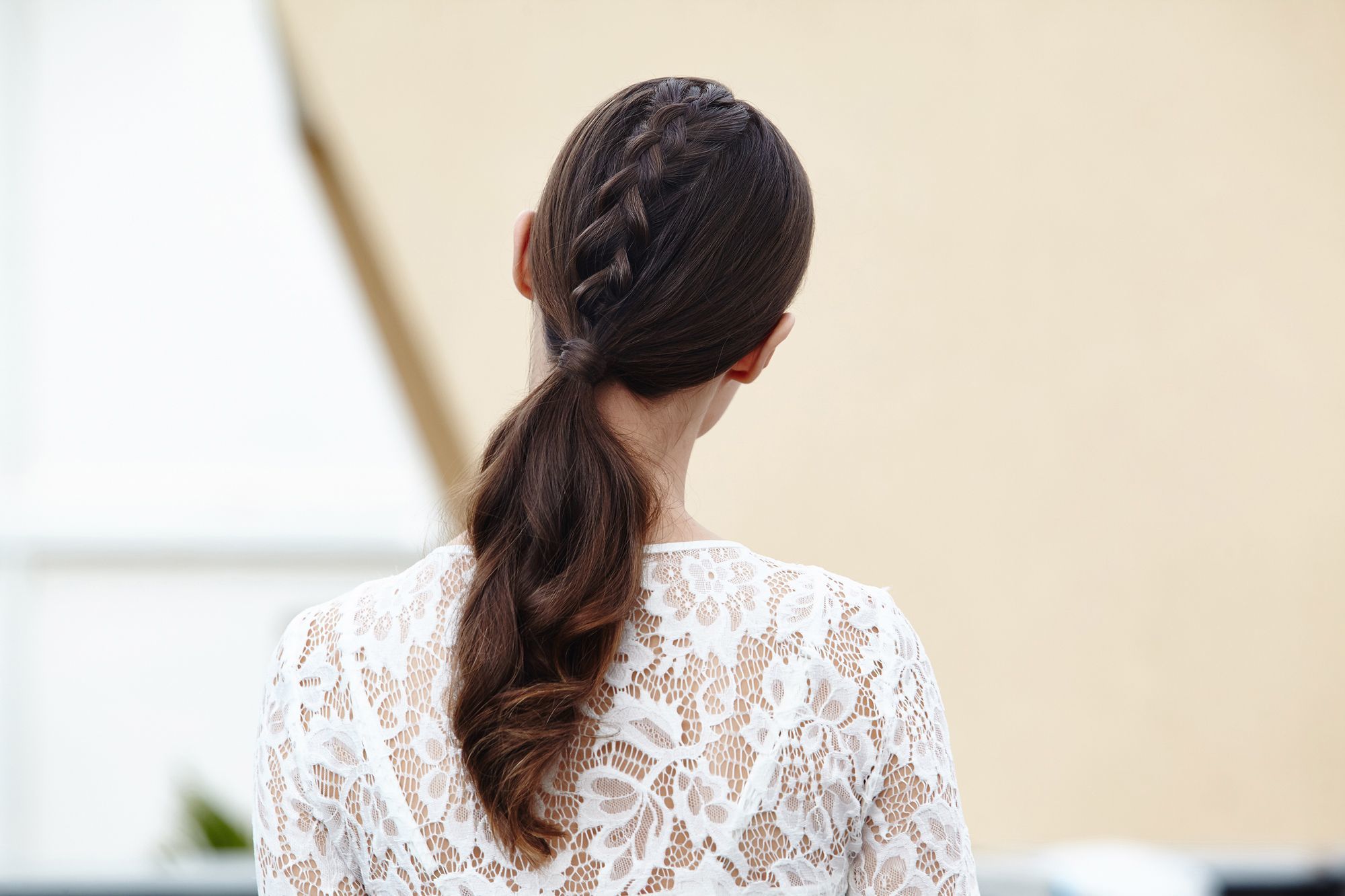 From the front, this ponytail will look just like any other, but from the back, you'll really be showing off your individuality with the addition of a braid down the centre.
Air-Dried Curls
If your natural curls are your best feature, simply air dry and wear them loose with an off-centre parting for an easy, breezy hairstyle.
Style tip: Ahead of the wedding treat your tresses to regular mask treatments so they look in tip-top shape for the big day.
Big Curls
Embrace your inner diva with big and bouncy curls. Pin the top section back to add an extra emphasis on your curly ends.
Curly Updo
With curls this beautiful you don't want to hide them. So wear your hair in a loose French twist and leave tendrils to fall around the face. Credit: @patrickwilson
Style tip: Enhance your curls with the help of a sea salt spray like TONI&GUY Sea Salt Texturising Spray. Spray evenly over damp or dry hair to create a rough texture and tousled waves.
Mermaid Curls
Get maximum impact with this mermaid braid. This hairstyle is a little tricky to do alone so you may need a helping hand. Credit: @oksana_sergeeva_stilist
Dropped Curls
We love the juxtaposition of the straight and sleek top and fluffy curly ends.
Side Braid
Braid lovers rejoice as this Dutch meets side braid is relaxed but elegant.
Accent Twist
Who said wedding hairstyles should take hours? Add a playful touch to wavy hair with an accent twist.
Crown Braid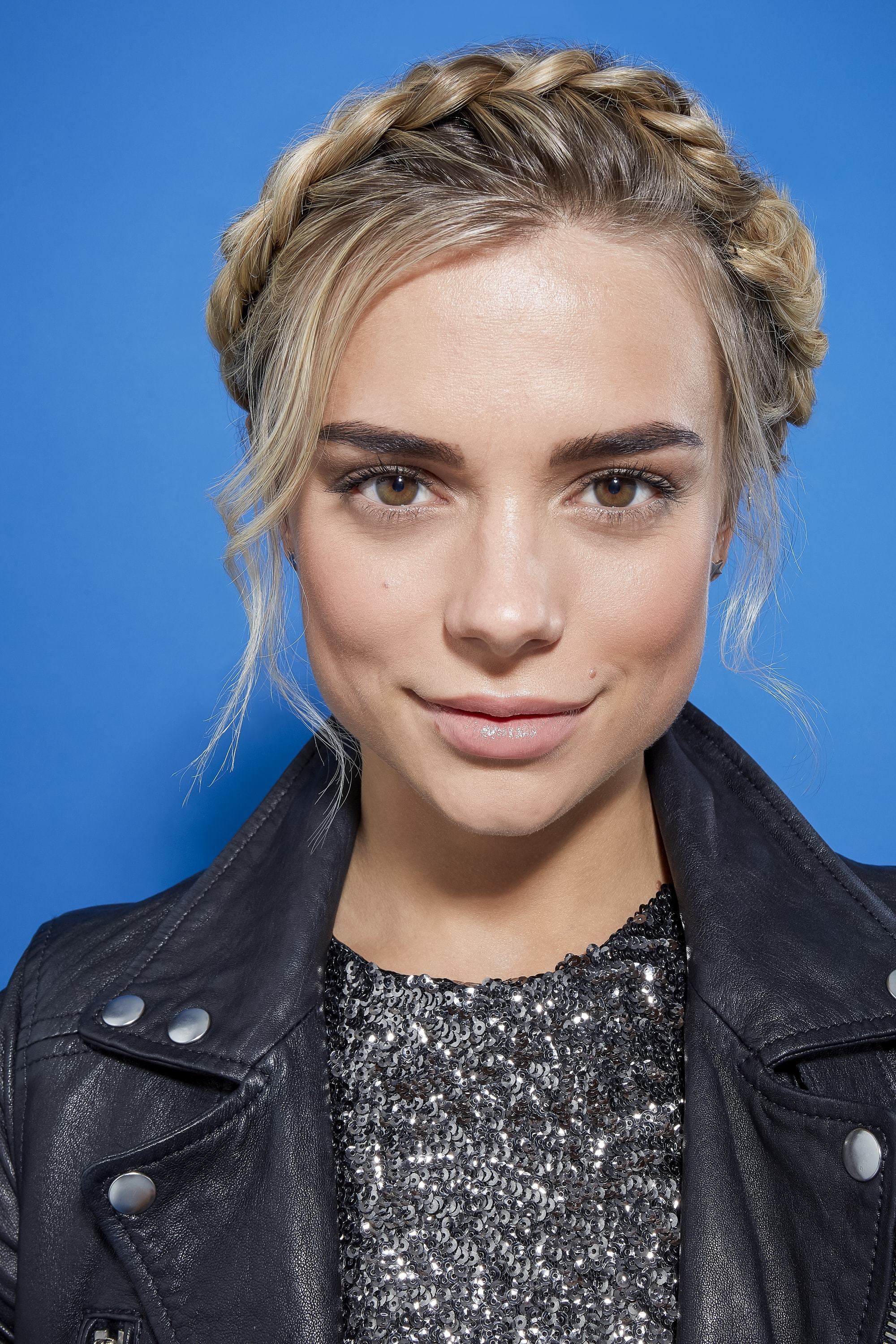 Dreamy crown braids are bound to make you the best-tressed guest.
Braided Half-Up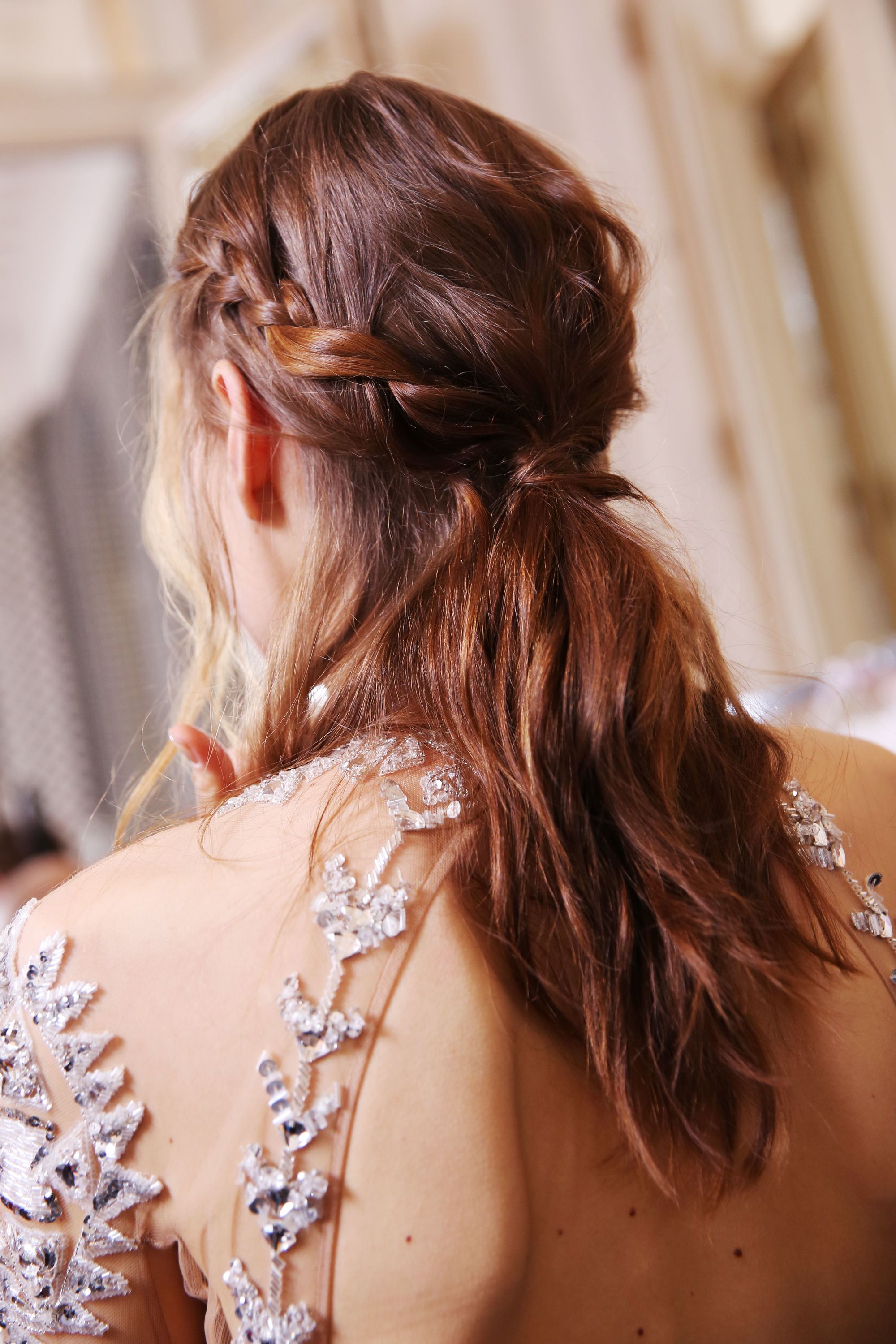 The simplicity of this braided half-up, half-down ponytail makes us love it even more. And remember this hairstyle doesn't need to look perfect so embrace the undone look.
Milkmaid Braid
We know you shouldn't upstage the bride but it'll be hard not too with this milkmaid braid.
Halo Braid on Natural Hair
For an angelic wedding hairstyle, look no further than this halo braid on natural hair.
Halo Braid on Short Hair
If you have short hair and want to get in on the halo braid love, great news, you can! Because even short strands look amazing in a halo braid.
Editor's tip: The TONI&GUY Flexible Hold Braid Balm gives flexible hold and adds structure to your hair making braiding easier than ever.
Floral Halo Braid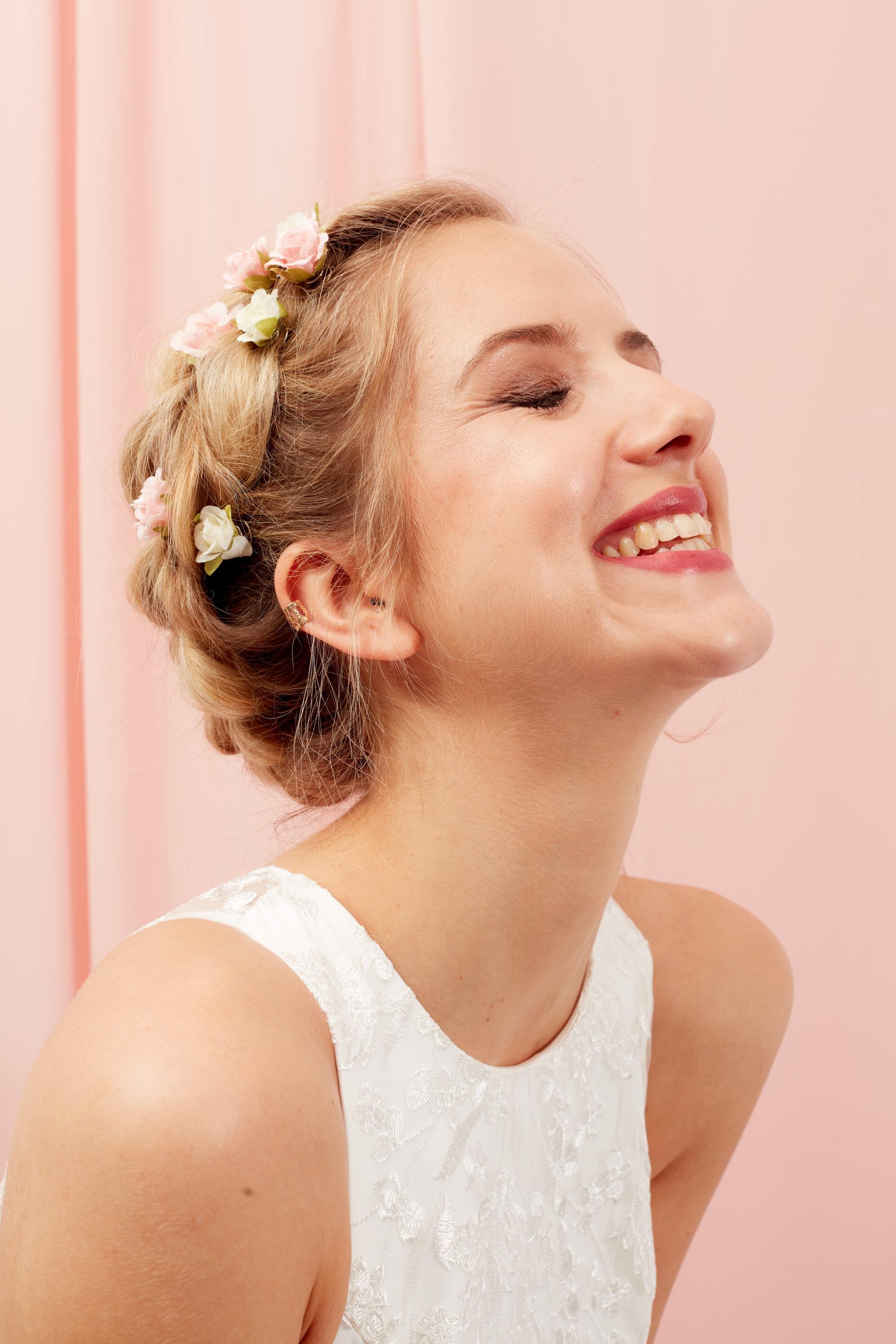 But don't forget to add some floral accessories as a final touch.
Halo Braid with Veil
If you're the bride, tuck your veil under your braid. Credit: @onefabday
Fishtail Halo Braid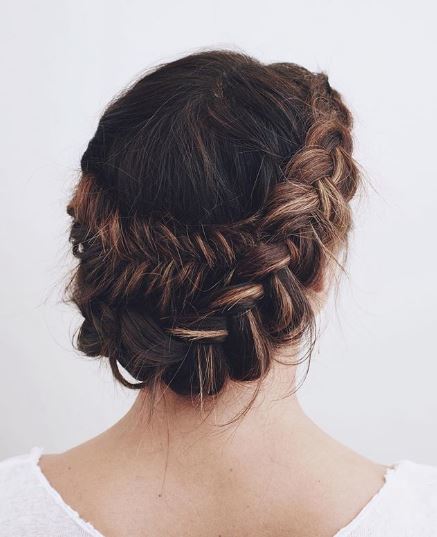 As if a halo braid wasn't dreamy enough, this Intagrammer went one step further by combining a fishtail and Dutch braid together. Credit: @kristin_ess
Hollywood Waves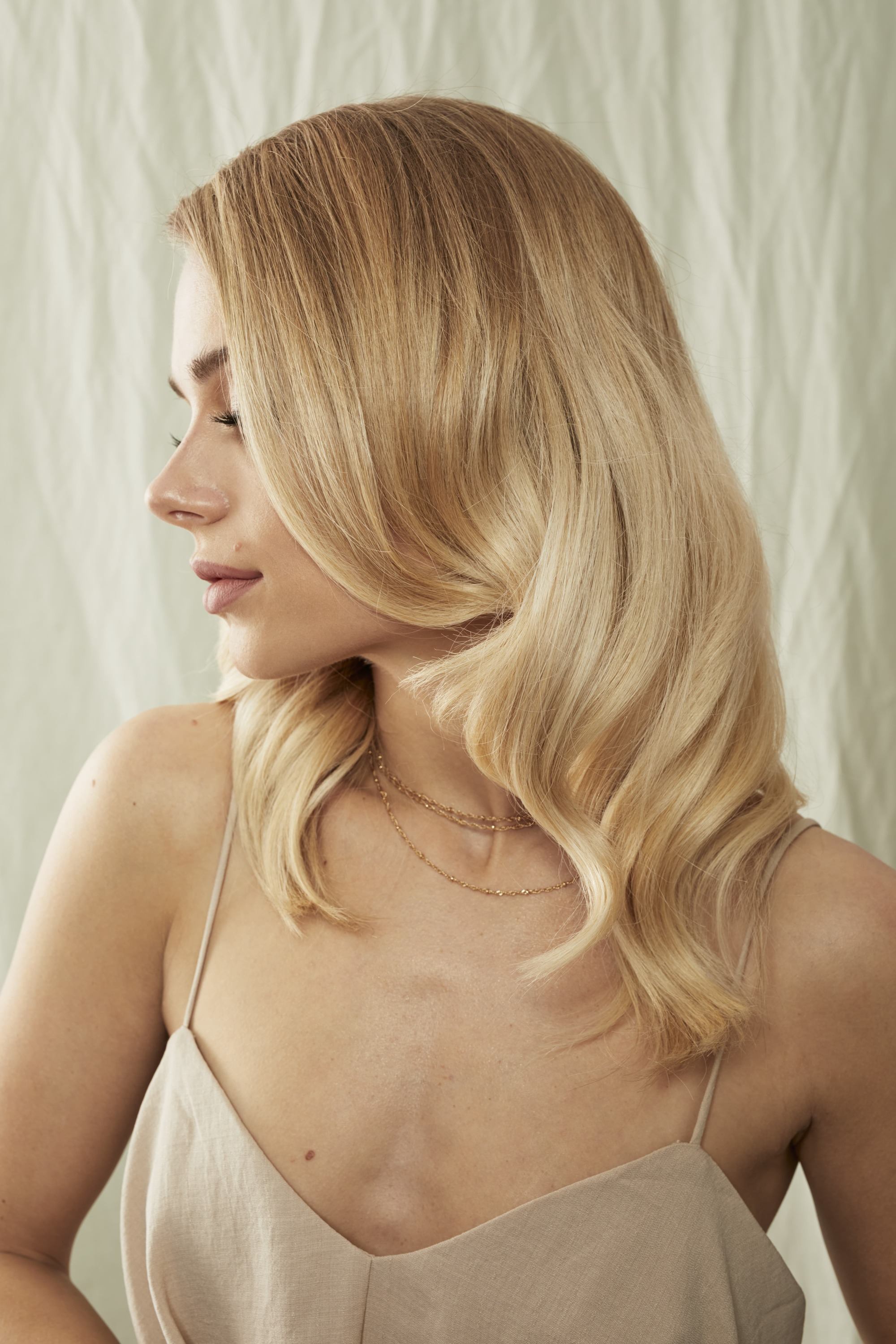 If you've always wanted to channel your inner Hollywood siren, these waves are all you need.
Glam Waves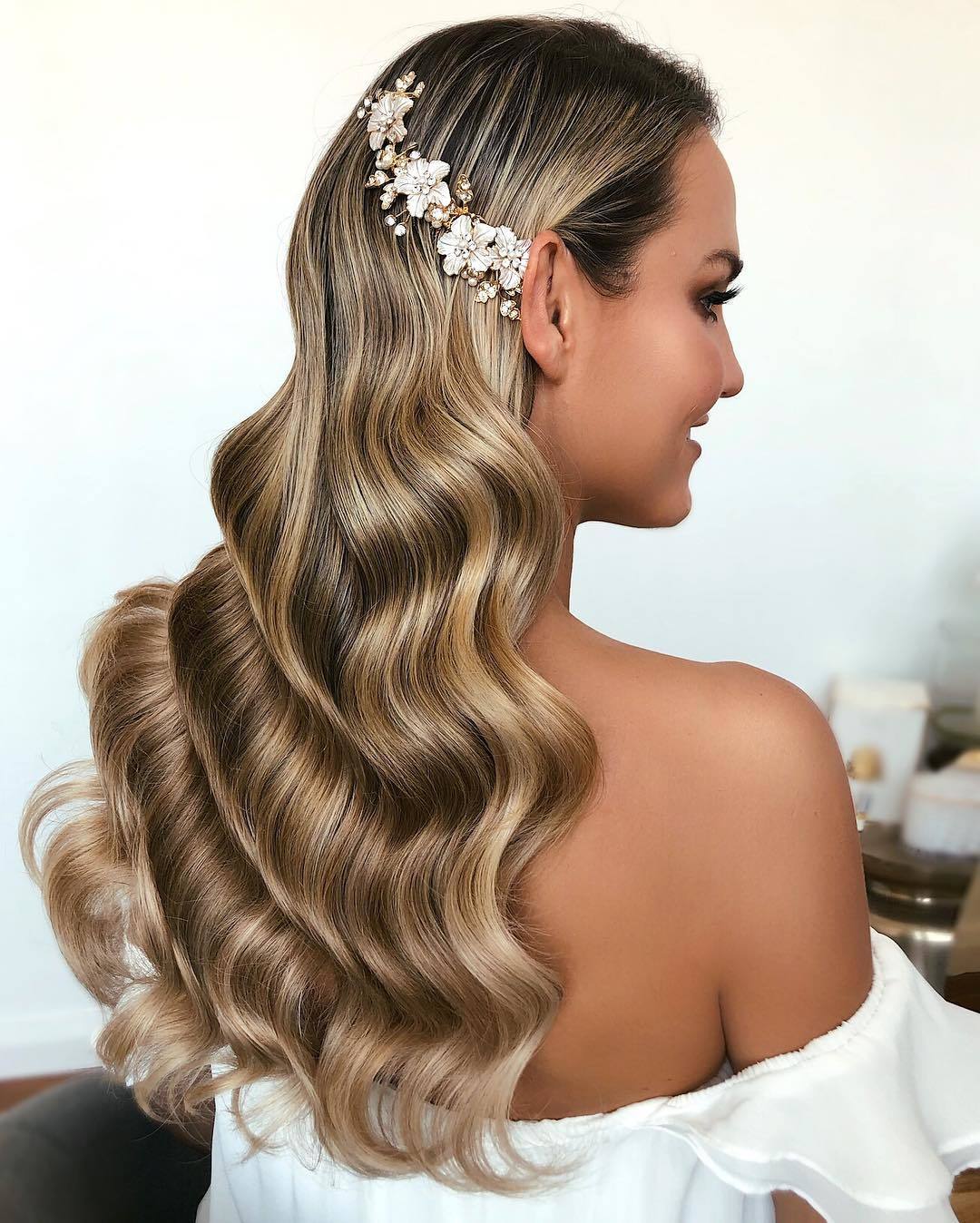 Give your vintage waves a modern revamp with a cute hair accessory, like this. Credit: @caraclyne.bridal
Editor's tip: To finish off your wedding hairstyle and make it look ultra-glossy, set your look with the VO5 Tame & Shine Spray.
Flirty Finger Waves
Finger waves are an enchanting retro hairstyle that'll work wonders on short tresses.
Floral Tuck Hairstyle
This is what happens when you team a Gibson tuck hairstyle with fresh flowers — dreamy, right? Credit: @ejwhair
'40s Swept-Back Updo
Give your go-to bun a '40s twist by wearing it with a swept-back quiff.
Floral Afro
Defined curls and fresh flowers make for a picture-perfect combo. Credit: @curlygallal
Sleek Ponytail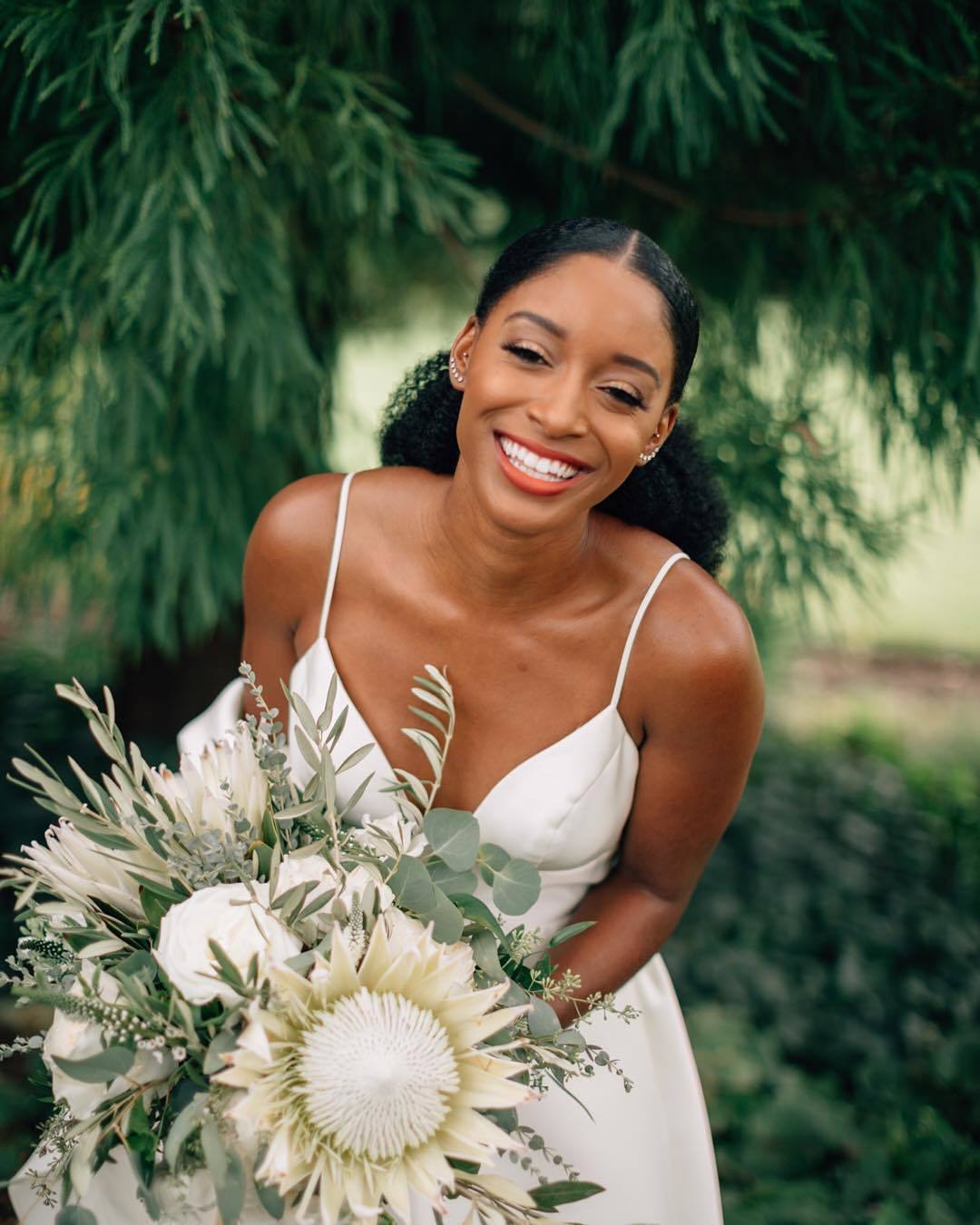 This bride's sleek, low ponytail is undeniably elegant and totally perfect for any season. Credit: @blackbride1998
Cute Bun Updo
Nothing beats a curly bun, especially if you're DIY'ing your wedding look.
Side Braid Bun
If you want to make natural hair look more eye-catching, try adding a few side braids into the mix.
Natural Blow Out
Want a style that'll show off your length? We've got just the thing: a natural blow out with some fun bobby pins.
Credit: @ab.k_
Side-Swept Waves
This vintage-obsessed bride completes her side parting hairstyle with a floral barrette.
Side-Swept Straight Hair
If you naturally part your straight hair down the middle, mix things up on the big day by trying this elegant side-swept look.
Side-Swept Bun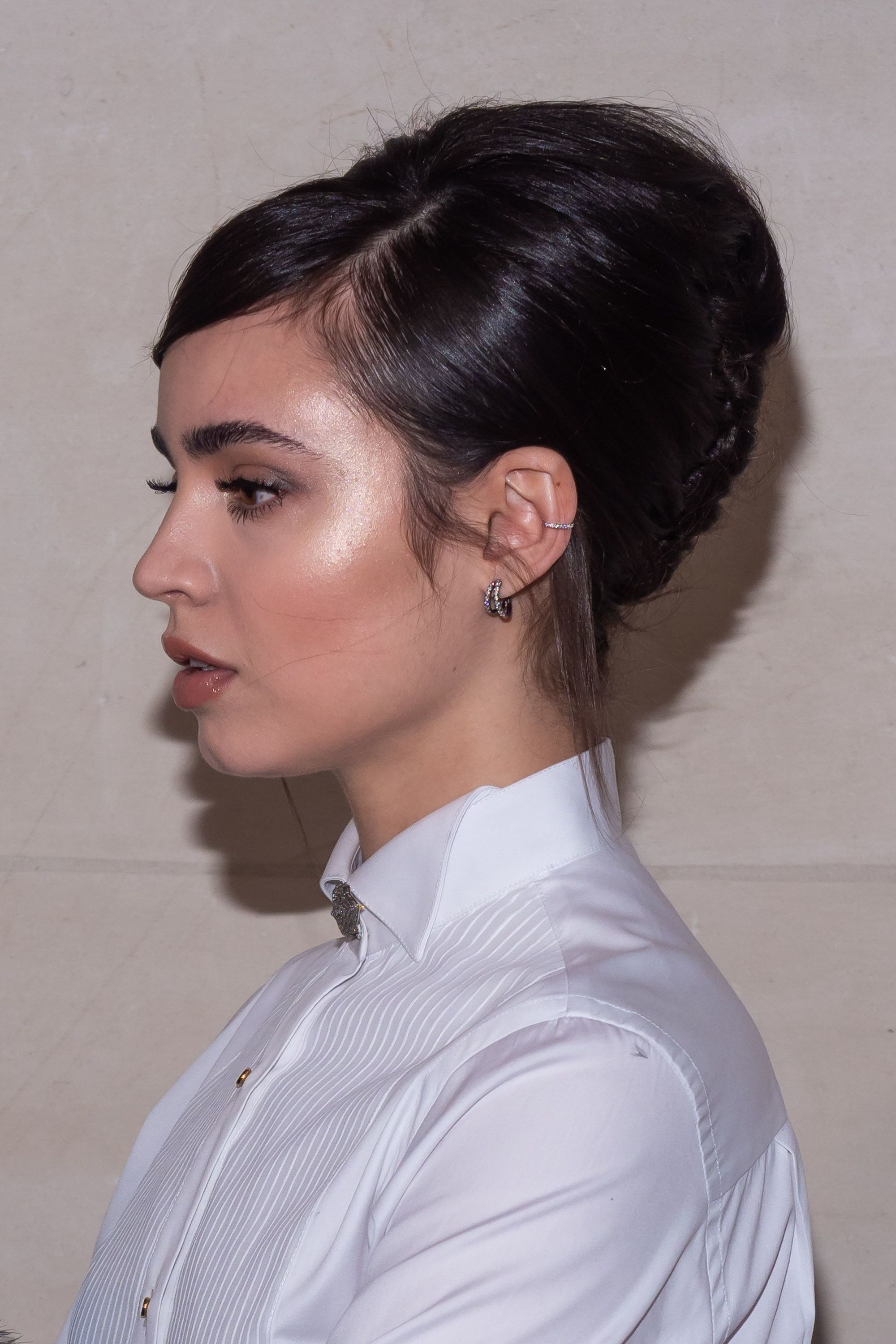 Looking for a way to add a fresh touch to your updos? Make like this beauty and team a side part with a bouffant updo.
Side-Swept Bob
Here's proof that a side-parted bob can be both sleek and romantic.
Deep Side Part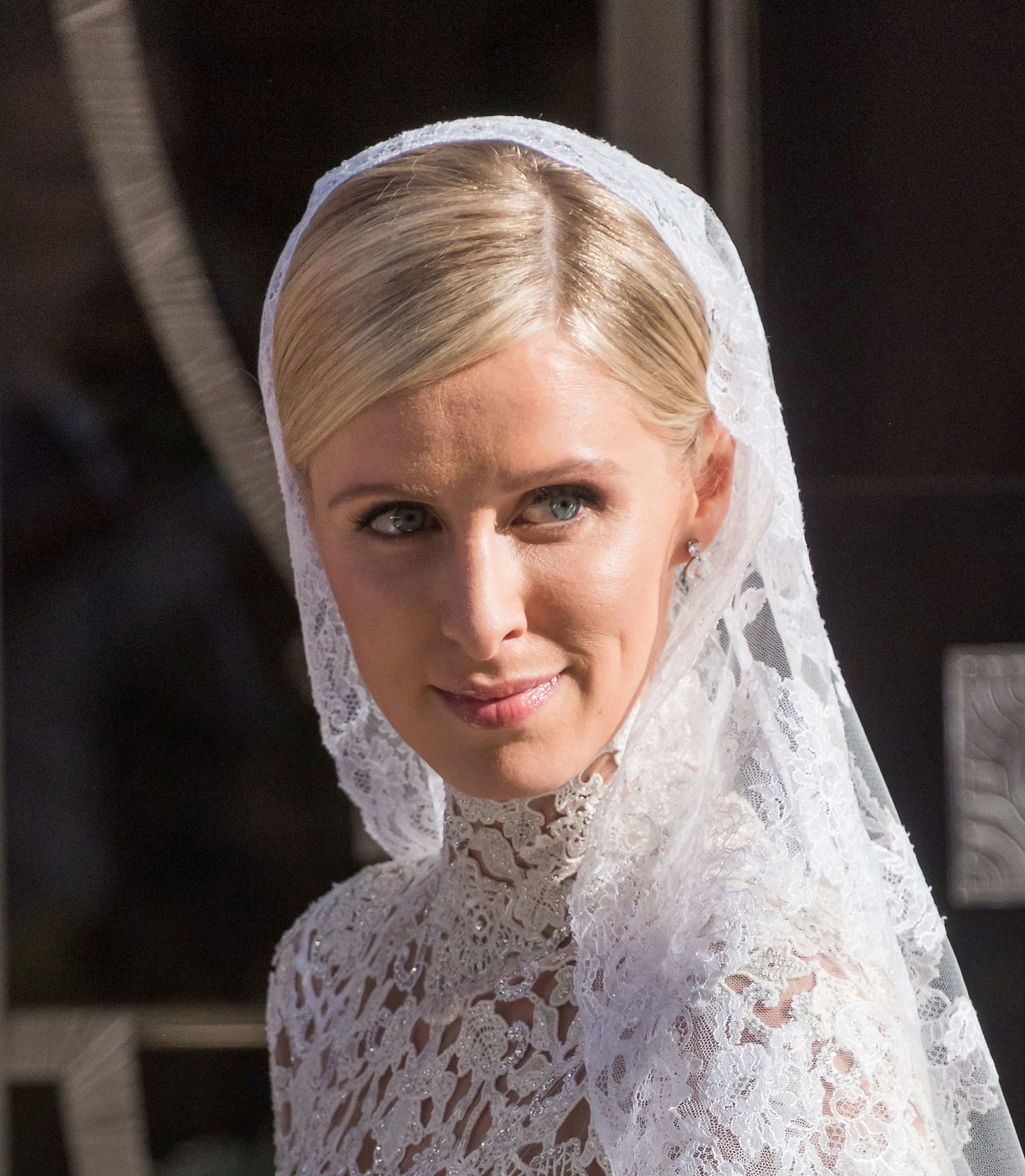 It doesn't get more classic than this bride's super shiny deep side part and gorgeous veil.
Smooth Side Bun
Glow getters will adore this high-shine side bun.
Sleek Side Knotted Bun
Knotted buns aren't just for the red carpet — you can easily make them wedding-worthy by moving them to the side.
Messy Side Bun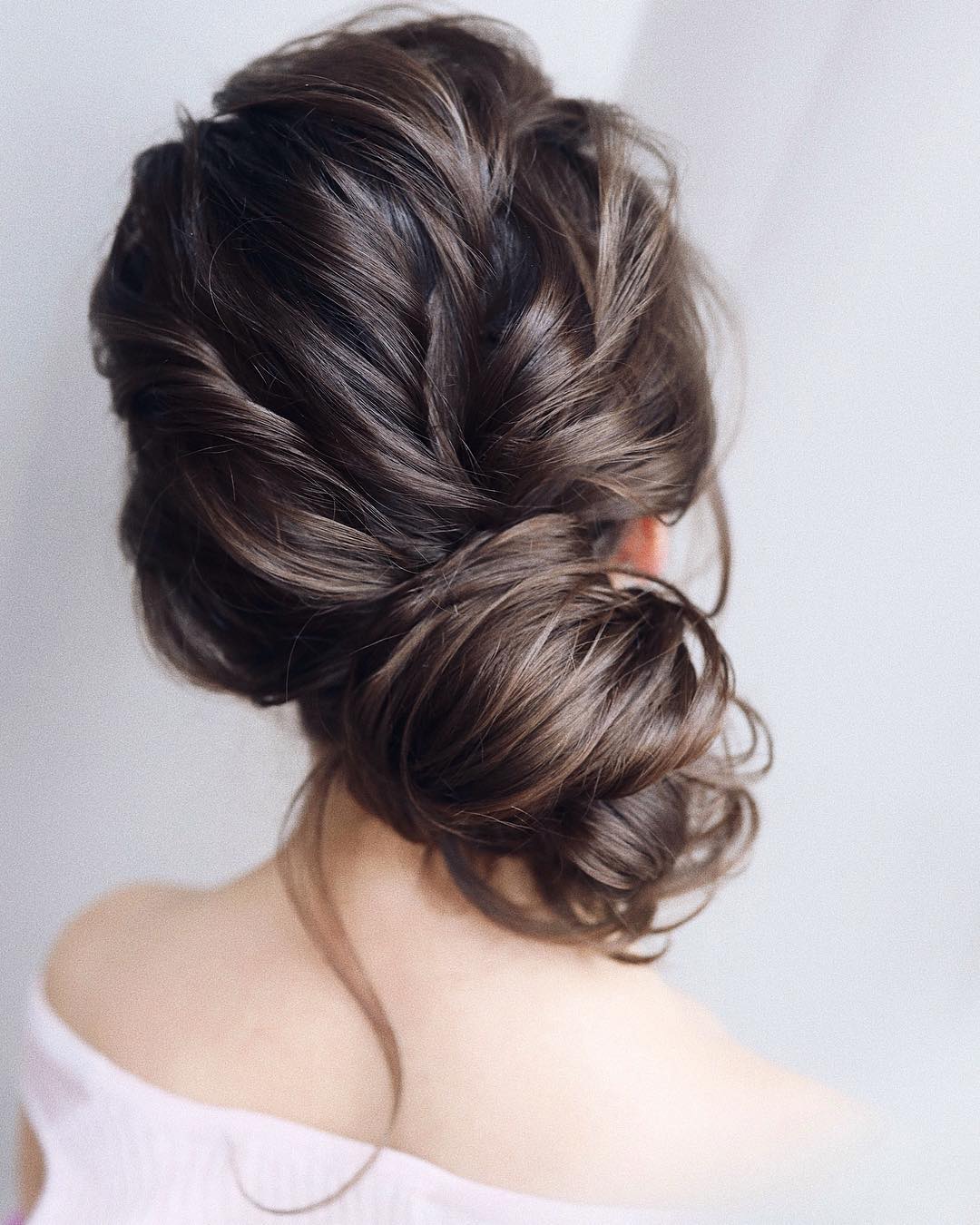 Make your tousled strands work for your big day by styling them like this. Credit: @tonyastylist
Braided Side Bun
Looking for a side bun hairstyle that'll outlast your big day? This budge-proof plaited bun has got your back. Credit: @amyelliothair
Floral Side Bun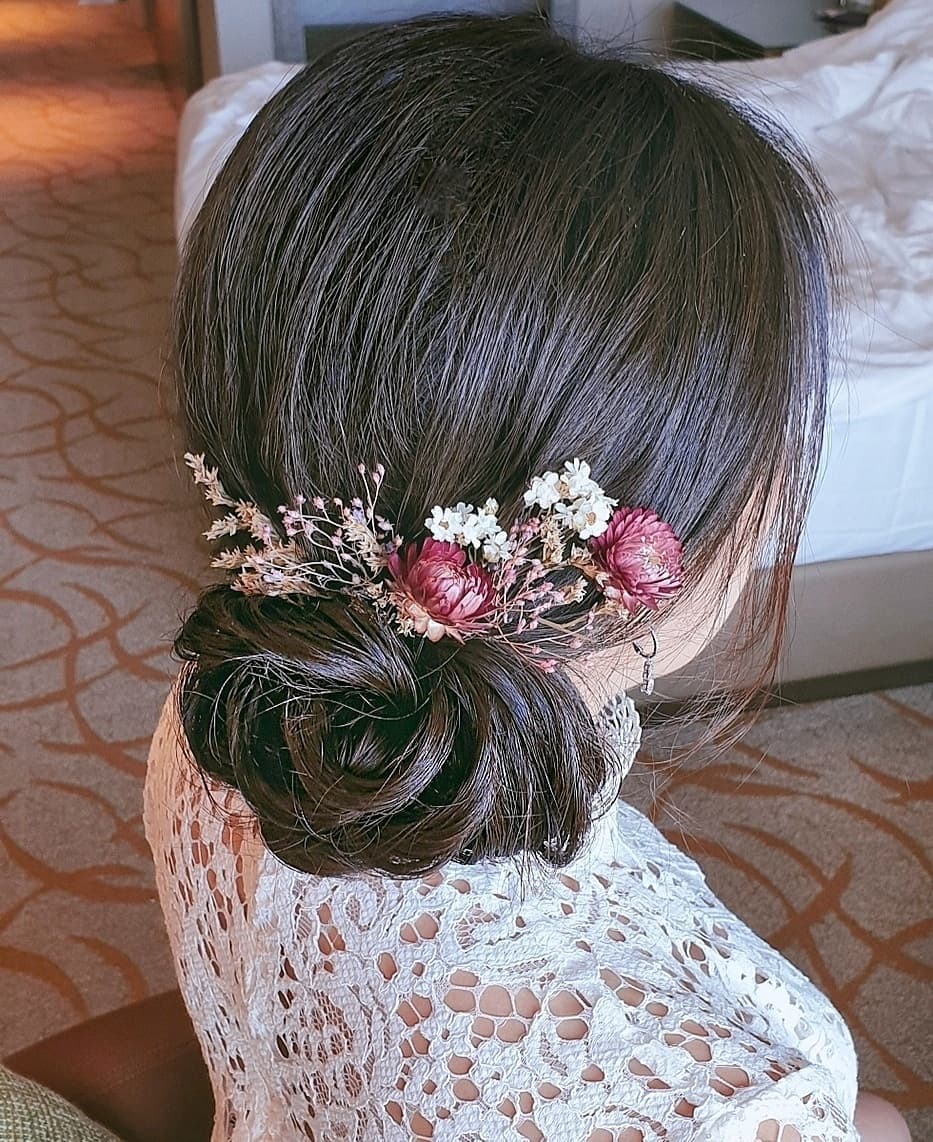 A side bun with flowers will give your overall look that extra romantic touch. Credit: @joyceyeomakeup
Classic Ponytail
This wavy ponytail looks great from all angles, so it's no wonder it is one of the most popular wedding hairstyles.
Floral Wedding Bun
A messy bun featuring your favourite flowers makes a simple hairstyle more stunning.
Low Chignon
No matter the wedding theme or dress, you can't go wrong with a low messy chignon.
Double Milkmaid Braids
Double the braids mean double the fun.
Fancy French Twist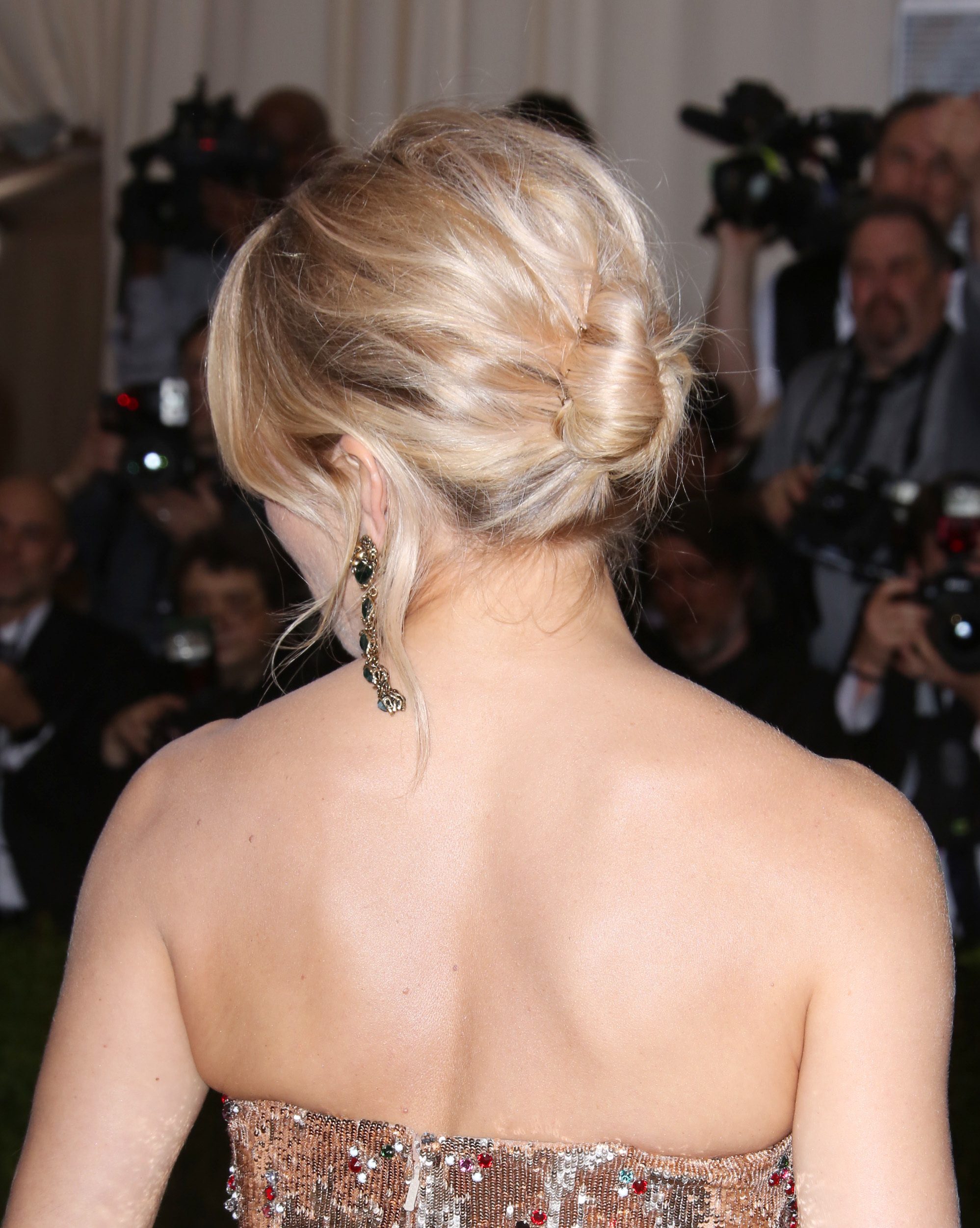 French girl hair can work for a wedding, too. When you need an elegant hairstyle, just try this French Twist.
Big Curls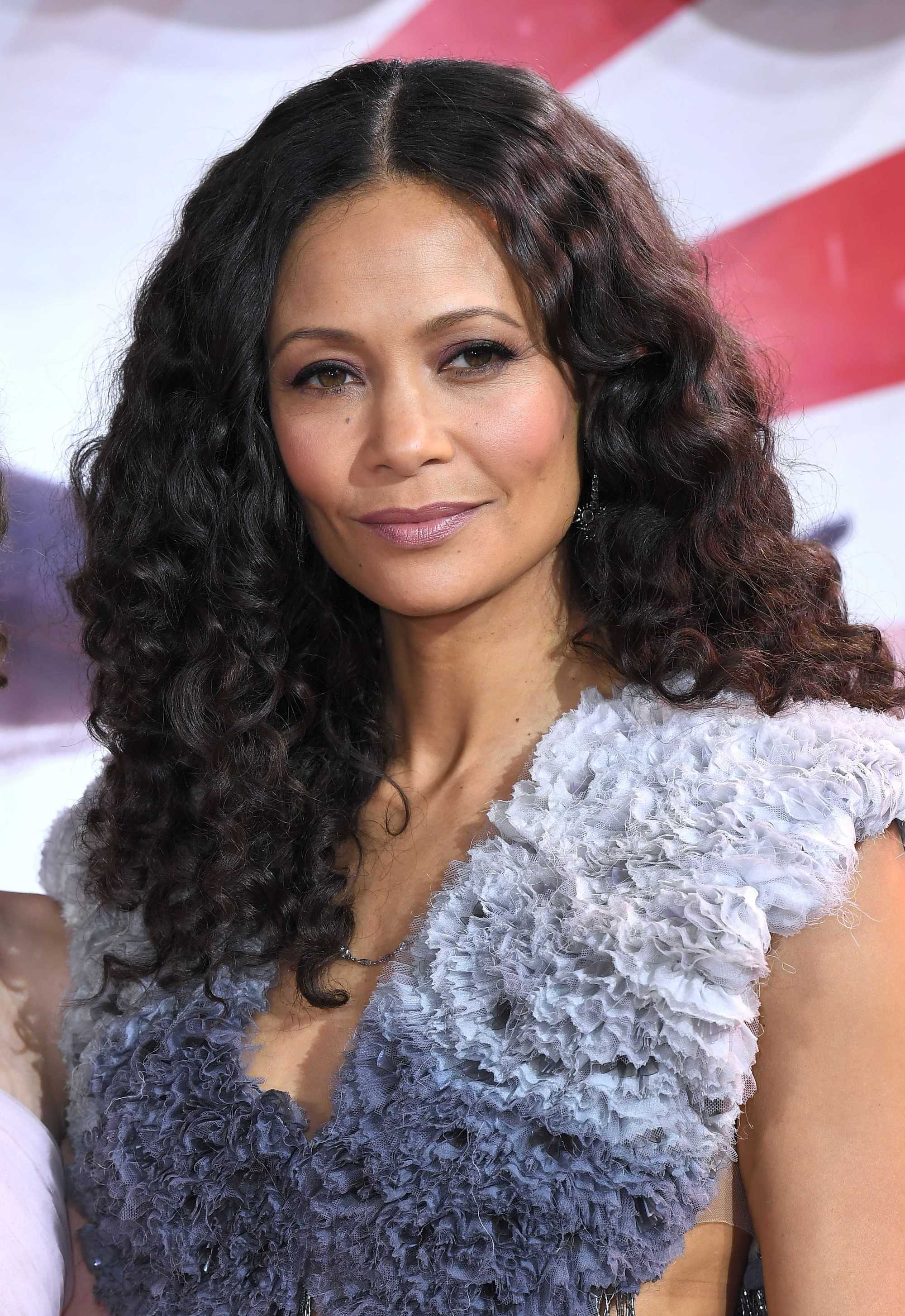 Not only is this wedding hair look super on-trend, but it is also a great way to show off voluminous long curls.
Swept-Back Curls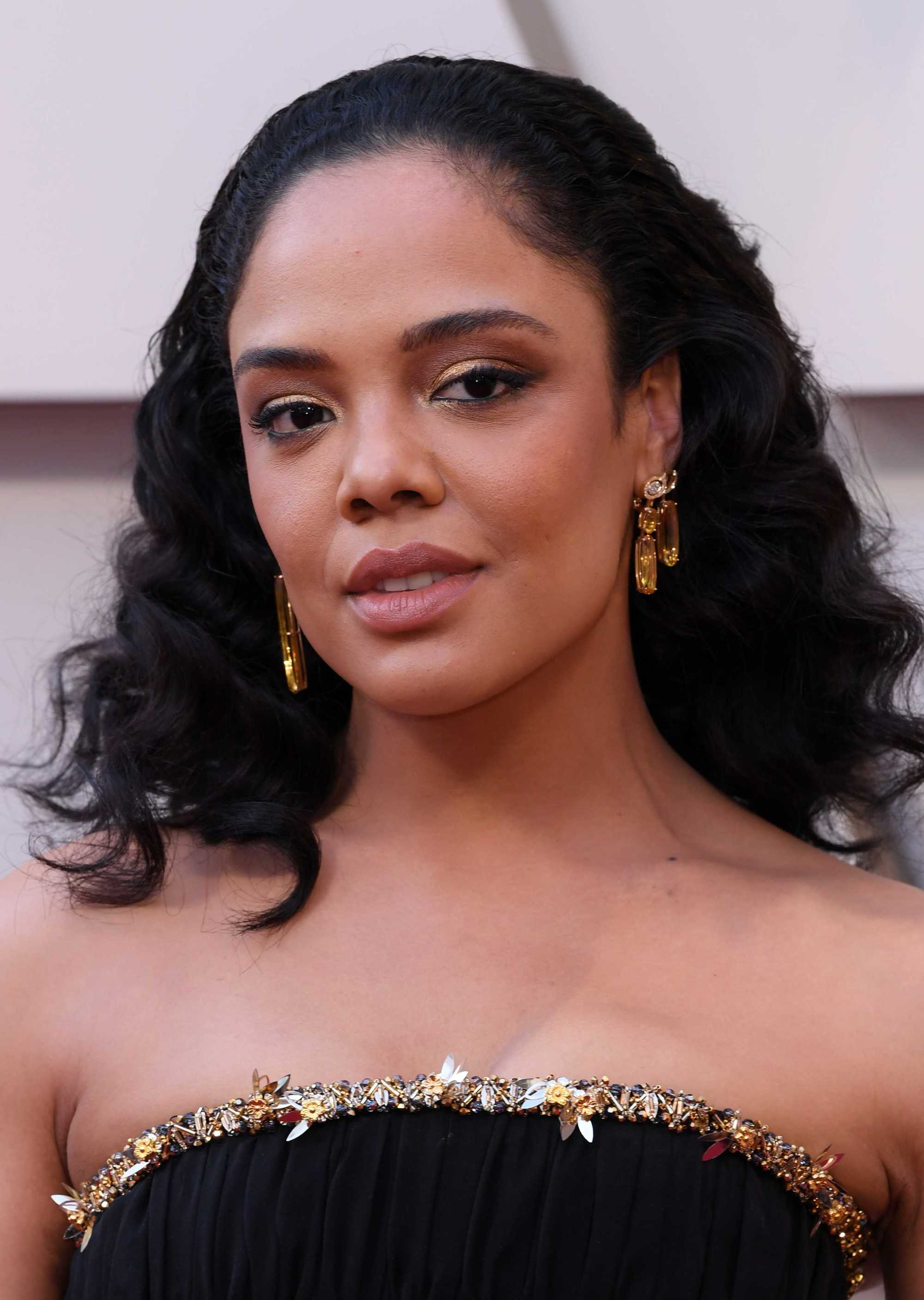 If you like the thought of wearing your curls but don't want them to take away from your makeup, this look is for you.
Undone Curly Updo
Pinned up and undone, you'll feel exactly like Belle from Beauty and the Beast with this curled updo.
Curly Ponytail
Another way you can show off your curls on your big day? With this cute curly ponytail, of course.
Brushed Out Curls
Bride or supermodel? Keep them guessing with this charming brushed out hairstyle.
Natural Flower Crown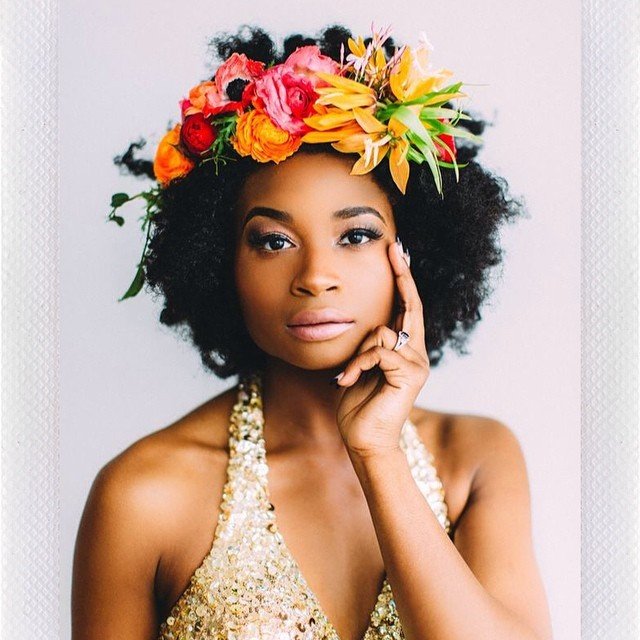 Make your natural curls look extra special with an eye-catching mix of blooms. Credit: @brimcdee
Boho Flower Crown
If you're looking for a floral hairstyle that is both boho and trendy, this laid-back 'do is perfect for you.
Flower Headband
Headbands aren't going anywhere anytime soon, so make the most out of the trend by opting for a floral one for your special day.
Flower Crown Updo
The quickest way to take a messy updo from simple to stunning? With a flower crown, of course.
Flower Braids
Planning on wearing your hair in a halo or milkmaid braid? You can fake a flower crown by weaving some flowers through your braids, like this.
Barrette Hair Pin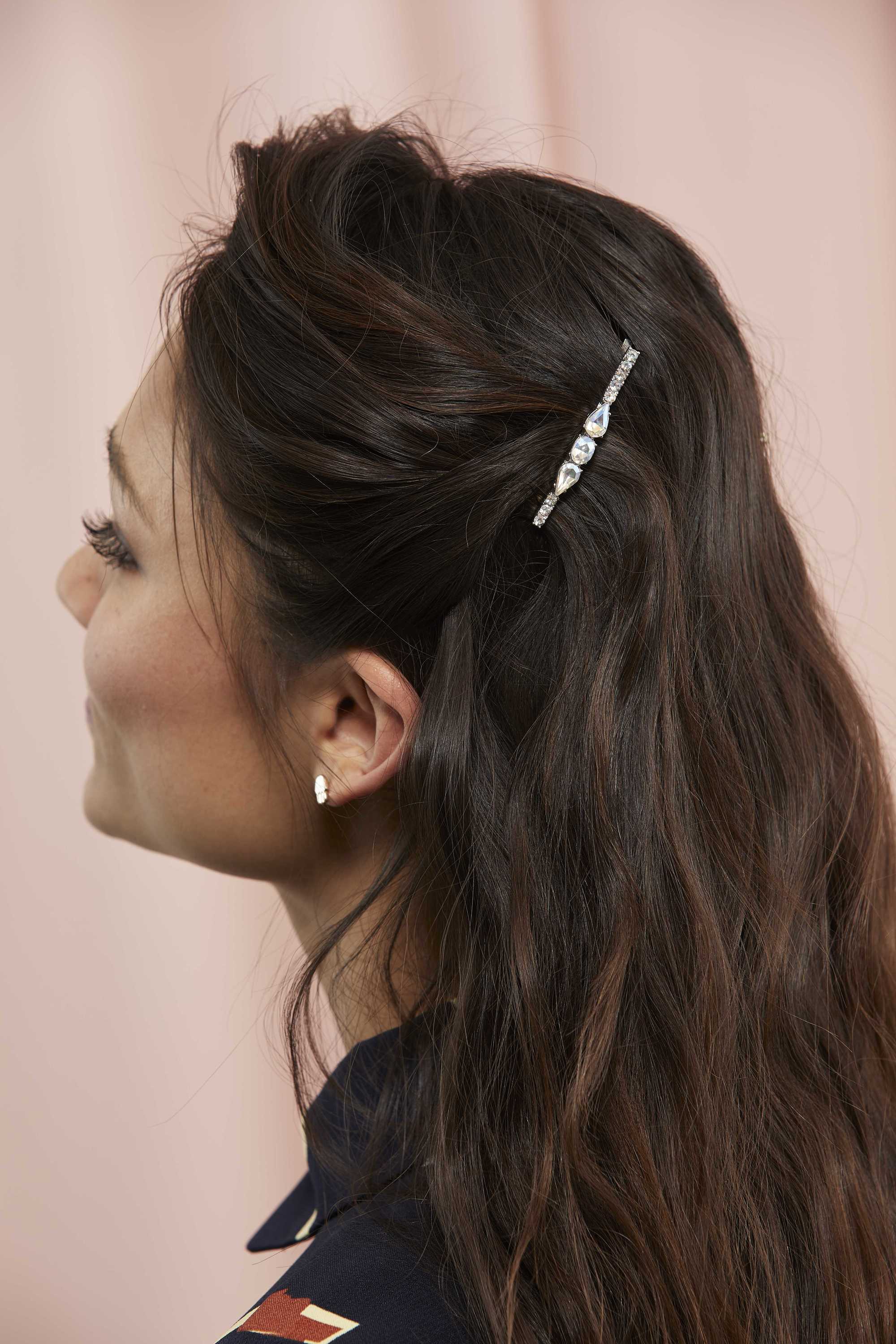 For maximum style points, team tousled waves with a single barrette.
Embellished Braid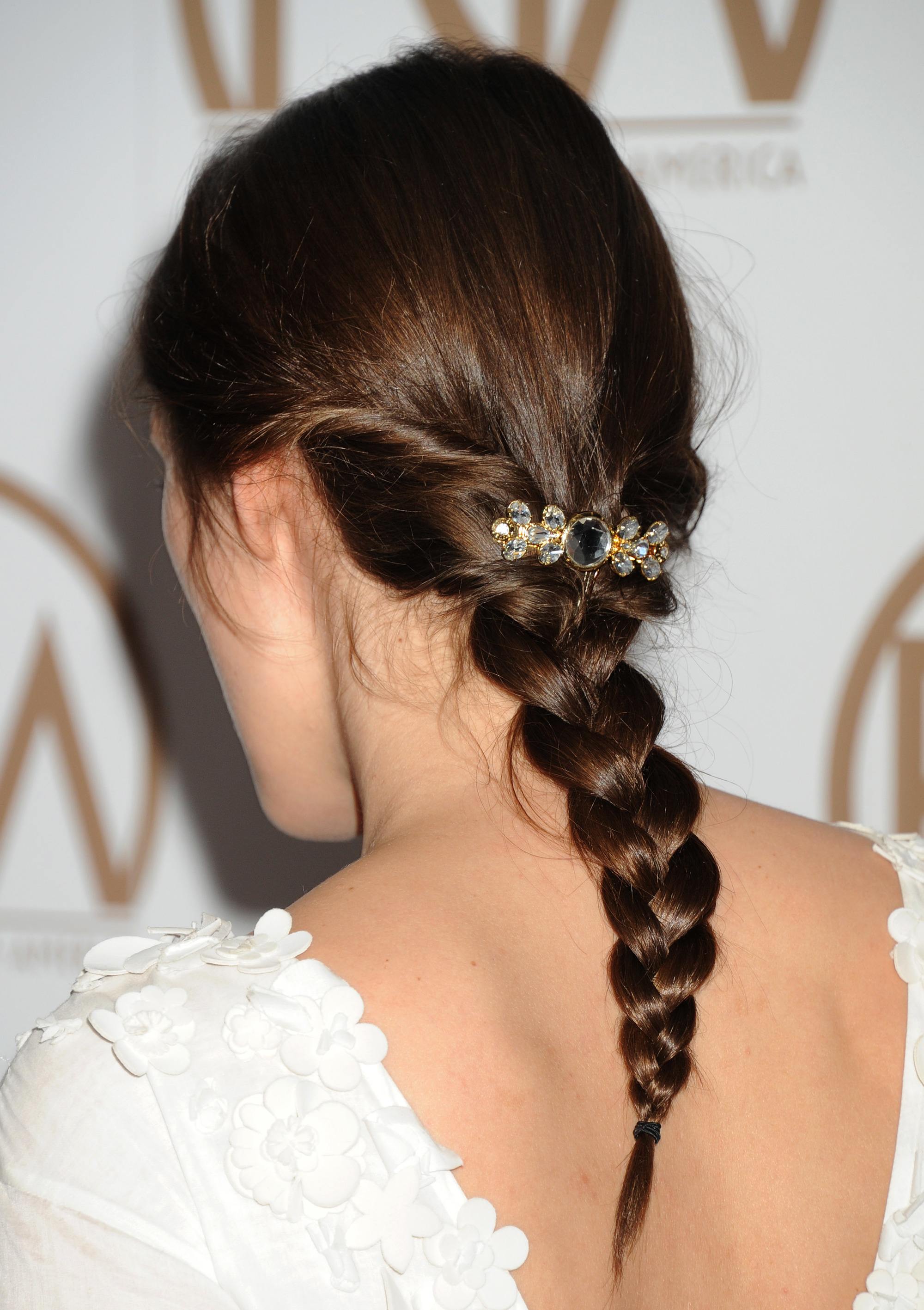 Prefer braids? You'll be happy to know they look just as good with hairpins too.
Embellished Chignon
This is how you give a classic chignon a cool-girl feel!
Accessorised Waves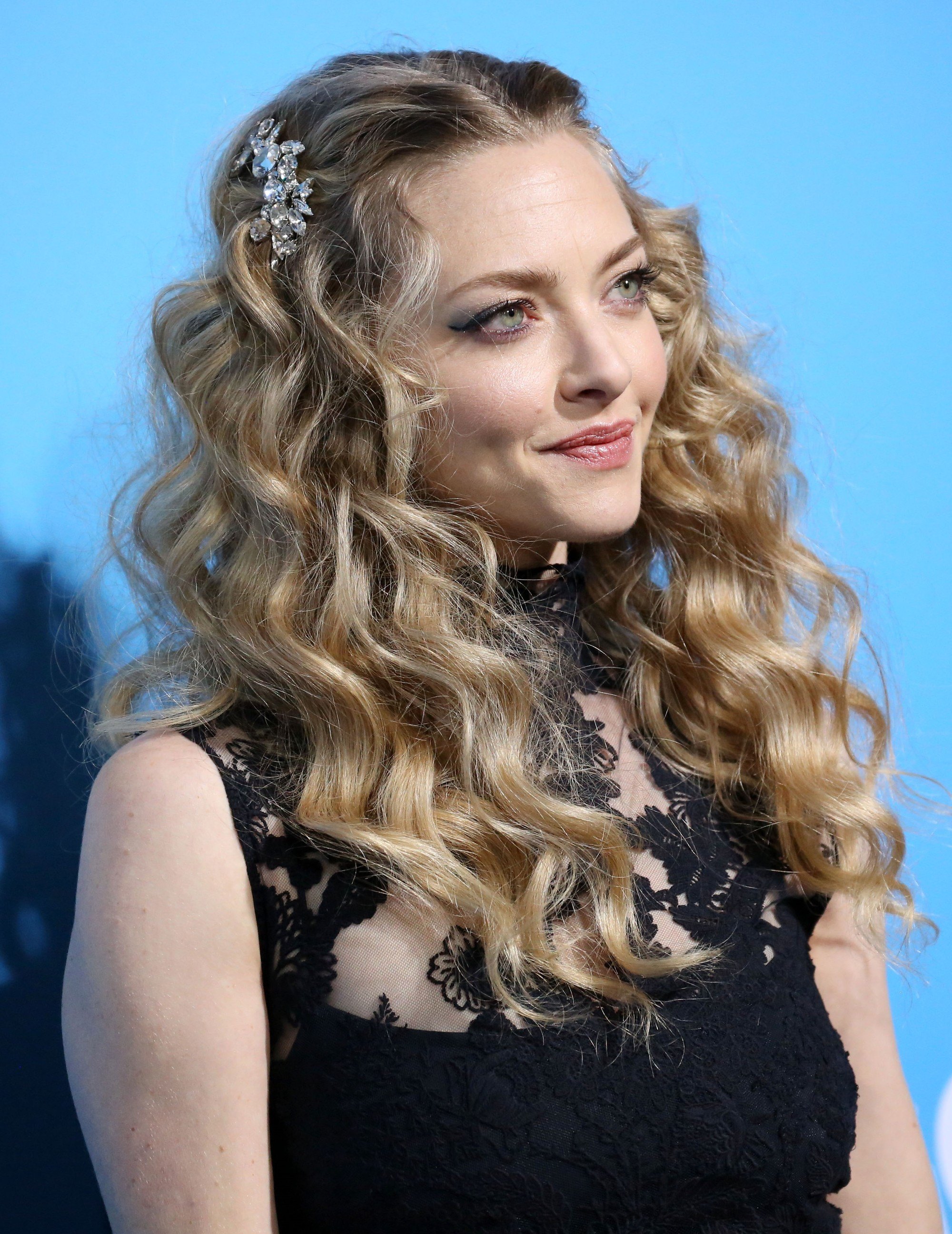 Complete your retro waves with a dazzling hair accessory to match.
Shell Hair Pins
Beach wedding? You can't go wrong with a mix of pearl and shell hair slides.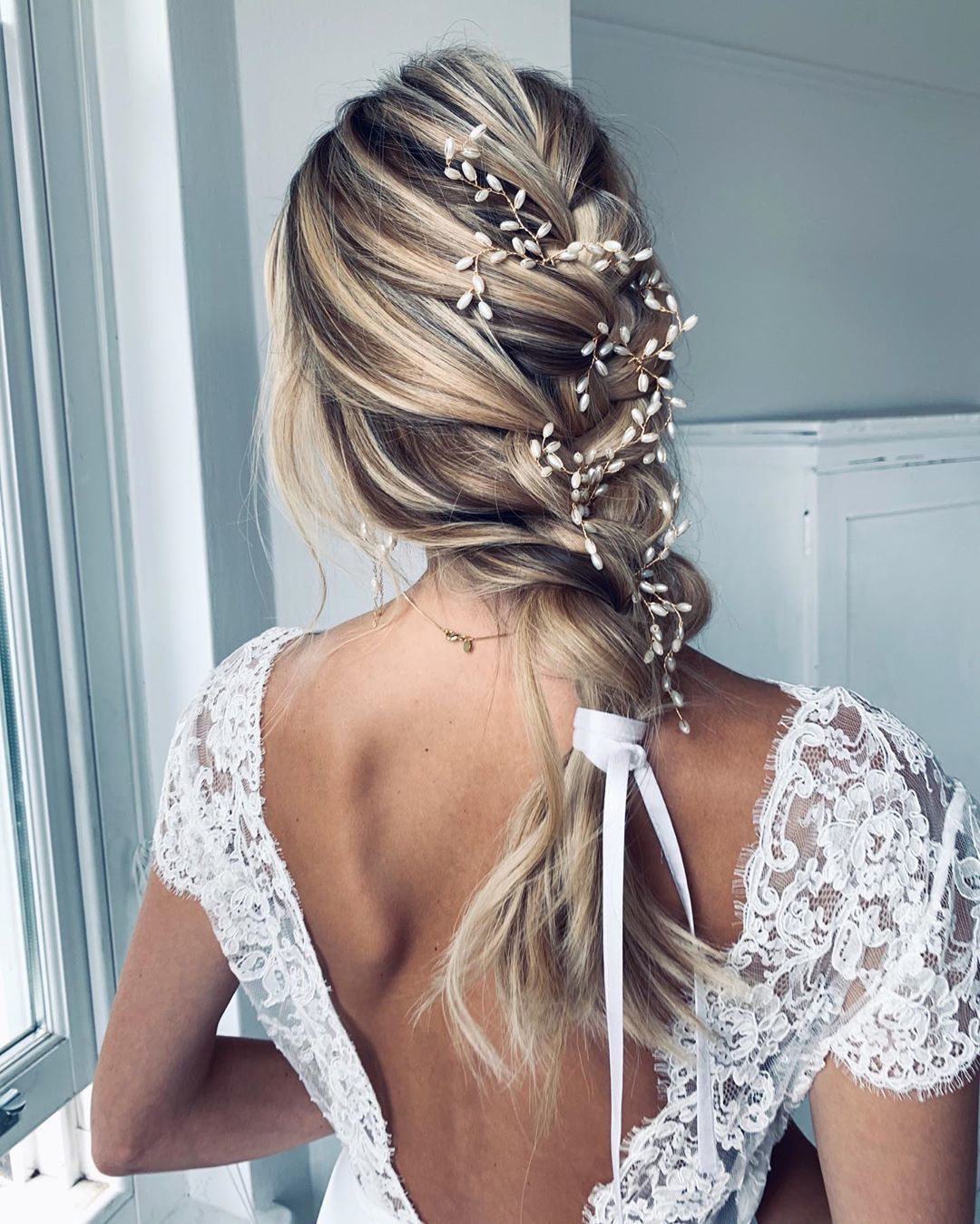 You have long hair, so why not show it off? Weave a French braid, then add pearls into it to make your mane look like a work of art. Credit: @amynevfashiondiaries
Pearls In Side Updo
This pearl side bun updo is sure to impress.
Low Braids with Pearls
For a swoon-worthy look, top off a low braided hairstyle with some statement pearls.
Short Hair With Pearl Pins
Proof that less is sometimes more, this gorgeous pixie haircut is made wedding-worthy with some pearl hair slides.
Low Chignon With Pearls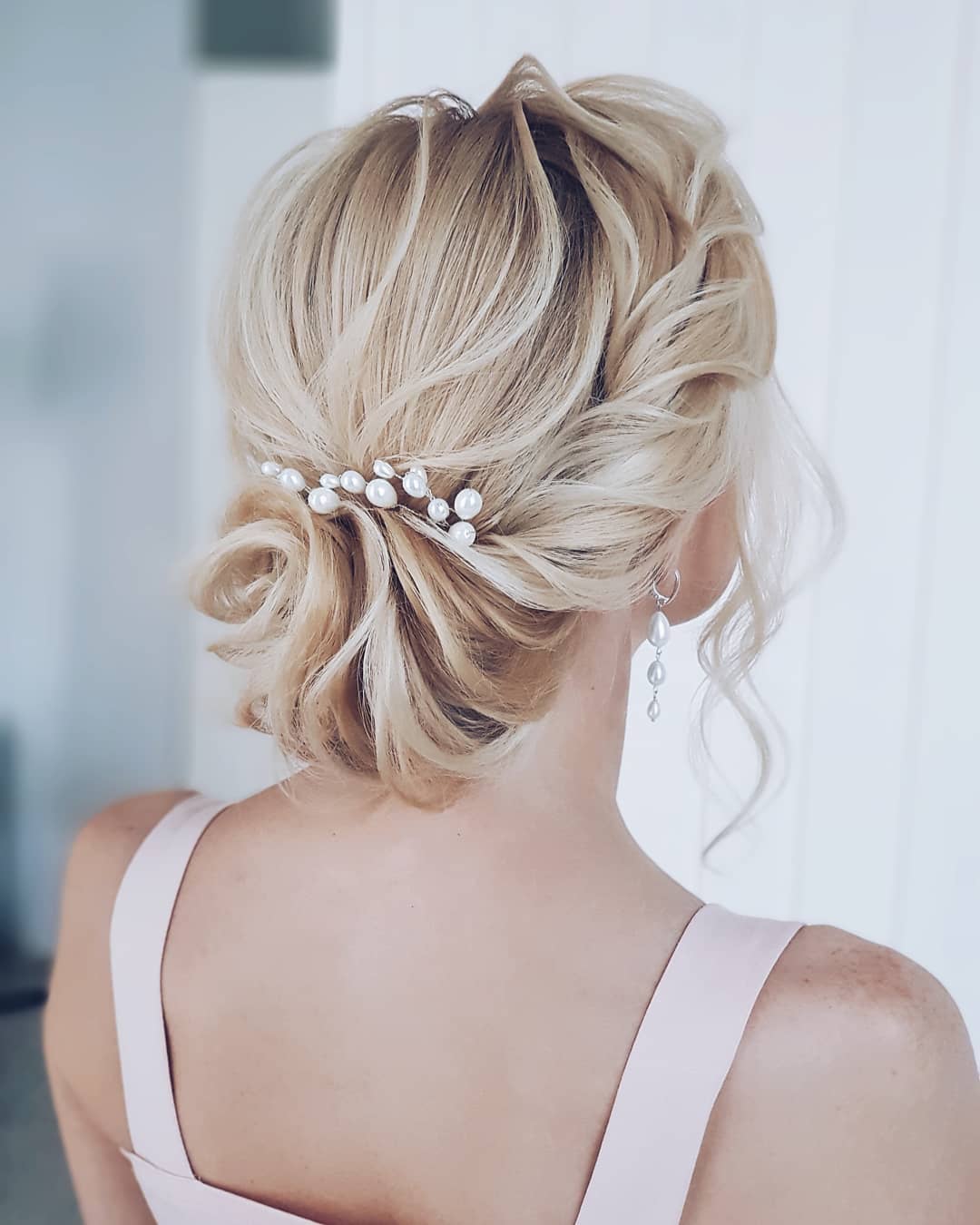 This stunning hairstyle is exactly what you need to complete your wedding look. Credit: @yaronova_hairstylist
Half-up Hair With Pearls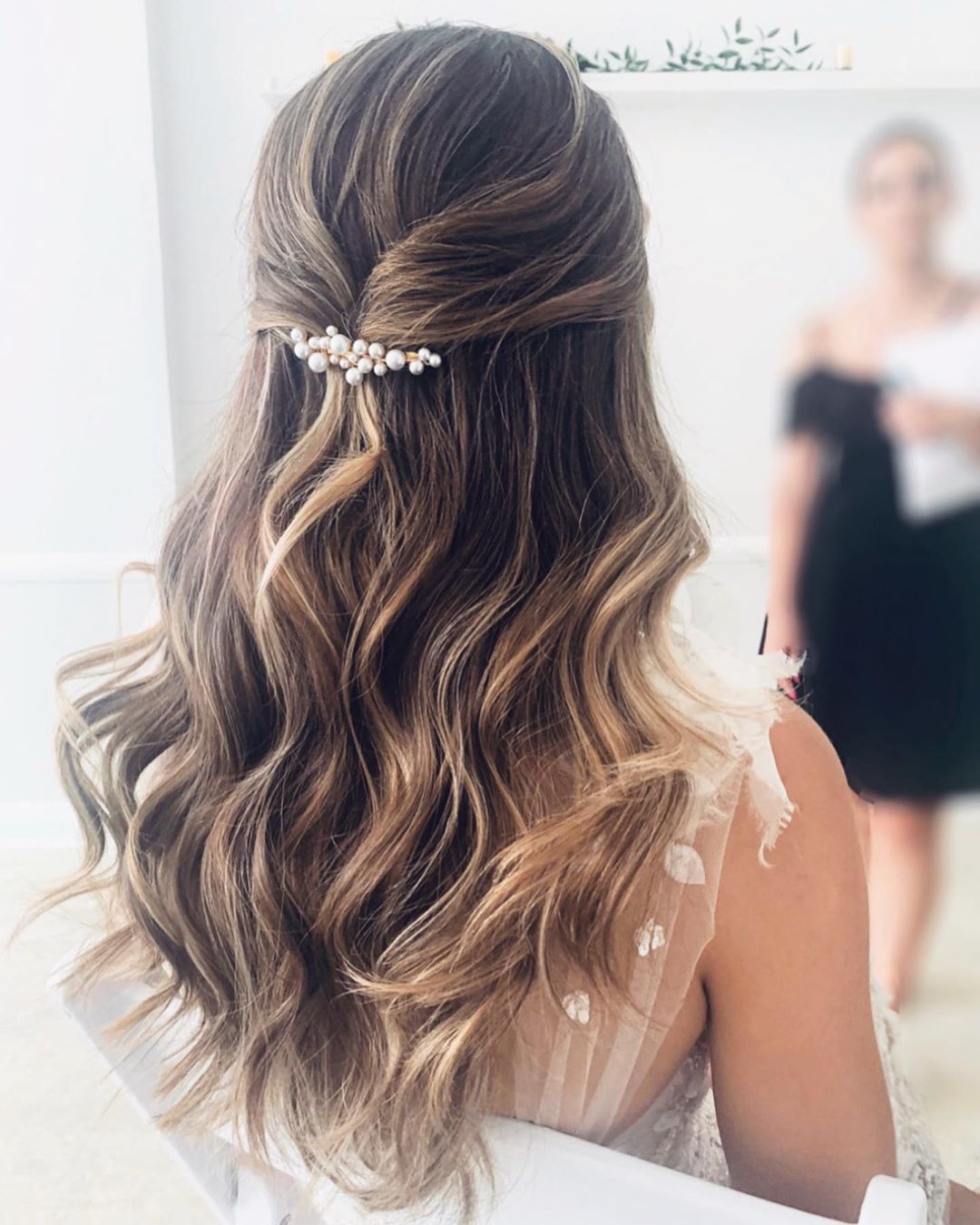 Add a pearl barrette to your favourite half-up hairstyle for a modern goddess effect. Credit: @manesbymia
Recommended:
25 Gorgeous Wedding Guest Hairstyles
23 Pinterest-Worthy Wedding Hairstyles 
Prev Article
Next Article
Article
Updos for long hair that are perfect for your next occasion
Looking for occasion-ready updos for long hair? Stop searching for up styles for long hair, and start taking a look at these beauties, instead!
See article