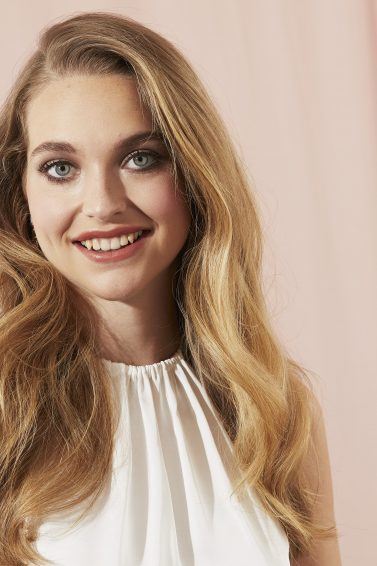 5 Volumising Hair Tips to Help You Get the Hair of Your Dreams
Say goodbye to fine and limp strands with these styling must-haves.
One of the biggest hair problems women face is dealing with fine and flat hair. No matter how long you spend blow-drying your strands into a voluminous style, the only thing you're left with is arm ache and hair that looks selfie perfect for all of 10 minutes until it falls flat again. If that sounds all too familiar, you're in luck as we've put together the ultimate volumising hair guide to help you live your best-volumised hair life.
Below you'll find our top styling hacks and product must-haves to help you amp up the volume come rain or shine.
Tip 1. Switch Your Parting
Sounds simple right? That's because it is. If you're someone who sticks to the one parting, whether that's the centre or side, the quickest and most fuss-free way to give the illusion of volumized hair is to blow-dry and style your hair on the opposite side.
Tip 2. Give Yourself a Salon-worthy Blow Dry at Home
Bouncy, voluminous and smoothing; there's a reason why people are devoted to their regular blow-dries. But with the right tools and know-how, you too can create salon worthy hair at home. After washing your hair with a volumising shampoo and conditioner, spray VO5 Volume Blow-Dry Spray through towel-dried hair from root to tip. With built-in heat defence, you can protect your hair against damage caused by heated styling tools too.
For best results, flip your hair upside down and blow dry so that your roots are going the opposite direction. When you flip your hair back you'll be left with a big and beautiful mane.
Tip 3. Backcomb Hair
Whether you want volumised roots or extra body through the lengths, backcombing is the secret hair hack you need to know. Backcombing is perfect for all hair types, especially fine hair, and it requires no skill at all. Start by sectioning your hair and using a backcomb brush, comb the hair from the mid-lengths towards the roots. This clever hair hack is perfect for creating retro updos or date night styles.
Tip 4. Add Texture
As much as silky smooth hair sounds amazing, it can make styling updos and braids a little tricky – no one wants a flat lifeless braid now do they? By using the VO5 Instant Volume Powder you can add texture, grip and of course, volume to your strands. To apply, just sprinkle a little powder onto your roots and massage it in with your fingertips or apply through the lengths of your hair before braiding for a fuller Pinterest-worthy finish.
Tip 5. Tackle the Post-gym (Hair) Slump
No matter how good those endorphins may feel, sweaty gym hair is one of the biggest downsides to working out, especially when you have fine hair. Because unlike our thick-haired sisters who can go up to 5 days without washing their hair, those with fine and flat hair need to dash to the shower at the first sign of post-gym sweat, until now.
Created with gym-goers in mind, the VO5 Post Gym Refresh Spray is here to solve the dilemma of post-workout hair. Helping to fight flat hair by drawing out excess oil, this natural-looking matt finish spray gives your locks a volume boost for that bouncy, freshly washed look. With this must-have gym bag essential, there's no excuse to miss your workouts anymore!
Prev Article
Next Article
Gallery
9 Super Easy Hairstyles for the School Run
Survive the school run in style with these easy and speedy hairstyles that you can in under 60 seconds!
See article