Introducing Rob Lowe's new 'guy-lights' hair colour!
Would you try guy-lights?
What are 'guy-lights'? Well, let us explain that this is the apt new name for men's highlights. Now, see what we did there?
Okay, okay; we know that at first glance, it might not seem like something that should be on the top of your hair list. But what if we told you that actor extraordinaire Rob Lowe was fronting this new hair colour trend? Yeah, we thought that might change your mind…
Would you try Rob Lowe's new 'guy-lights'?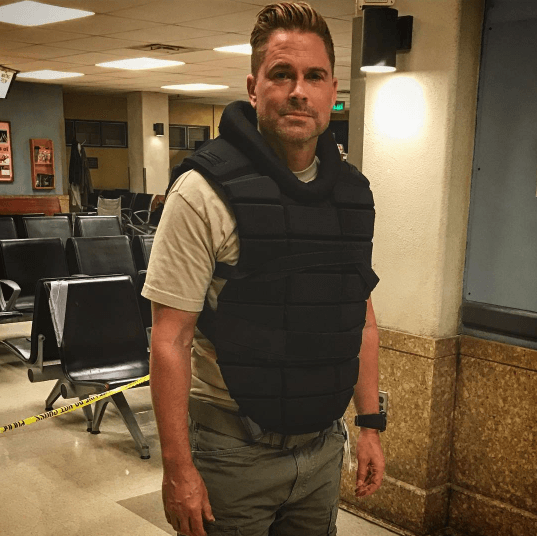 Earlier today, the Parks and Recreation actor posted a pic of himself on Instagram at Walt Disney Studios, sporting his new, lighter hair colour. Word on the street has it that this hair transformation is for his new role in Code Black, in which he plays an Action Man-like medic.
This Hollywood whisper was also backed up by his Insta-caption: 'Introducing the Col Ethan Willis line of bomb-proof menswear. #codeblack #fashion #yeezy'.
Lowe also paired his new guy-lights with a fresh, clean haircut; opting to keep more length on top, but with shorter back and sides. It's all very dapper-meets-army-medic, eh? Credit: @robloweofficial
Editor's tip: Try the TIGI Bed Head For Men Slick Trick Pomade to get the best out of your new 'do. Just remember, it's better to start with a small amount of pomade and add more if you need to, as it's easier to add more product than it is to remove it from your hair!
Prev Article
Next Article
Gallery
Here's all the mane winners from the GQ Men of the Year Awards 2017
If we've learnt anything from this year's GQ Men of the Year Awards, it's that these dapper hairstyles are here to stay.
See article