Men's hair style: How to get the bedhead look
Snooze a little longer with this look!
Ever dreamed that you could just roll straight of out bed and go to work? Yeah, us too. But the good news is, that now you can (kind of), thanks to the bedhead men's hair style! This effortless-looking hairdo only takes a matter of minutes to achieve, and is perfect for guys with short hair who want a casual, laid-back look. And if that's not enough to convince you, just look to Robert Pattinson and Jamie Dornan for proof – both these fellas have rocked seriously hot dishevelled locks in the past!
So, it's time to get down to business. This easy-to-create hairstyle can be done in only 3 simple steps (yes, really!), allowing you to get on with your day, and feel hair confident with a cool new style! So what are you waiting for? Bedhead hair is just a scroll away.
How to create the bedhead men's hair style
1
Apply hair wax.
Starting with clean hair, scoop a 10p-sized piece of the VO5 Extreme Style Matt Clay into the palm of your hand. Then, rub your hands together to warm up the clay, making it easier to apply. Once warm, gently use your fingers to rake the product through your strands, ensuring that it is evenly distributed.
Tip: Opt for a matt clay over a shiny one, as the matt look will help to give you the roughed-up, textured finish this style calls for.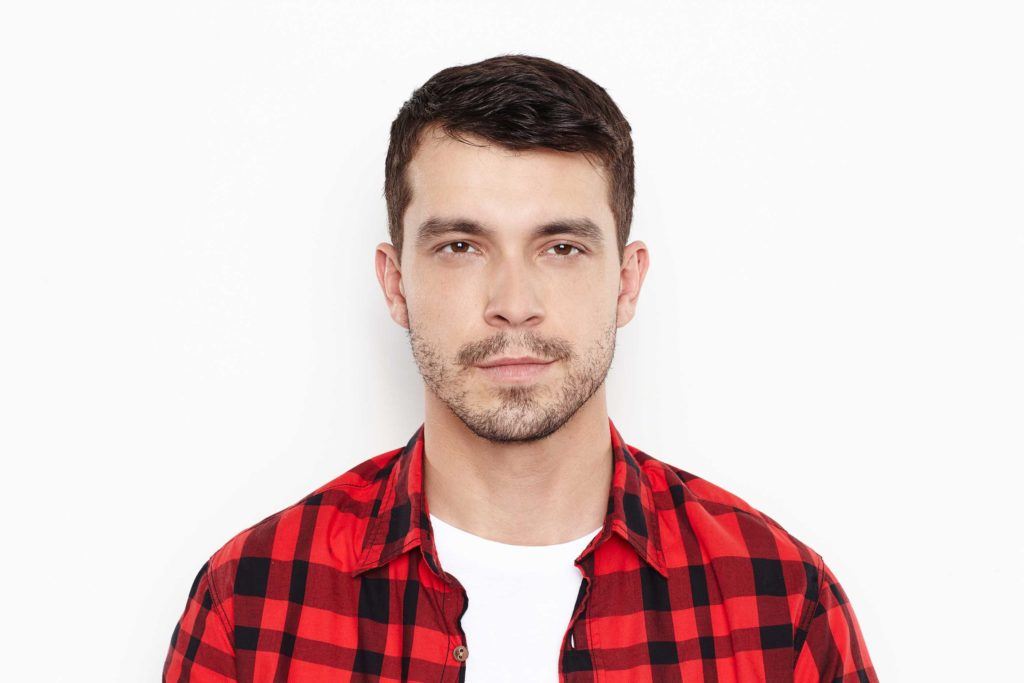 2
Straighten hair.
Using a slimline pair of straighteners, and working on small front sections of hair at a time, pull your strands up and to the side. This will create a dishevelled look and give your hair some extra body.
3
Final look: Set with hairspray.
After you've perfected your bedhead men's hair style, help set it in place with some TIGI Bedhead Hard Head Hairspray. And just like that, you've mastered this casual, carefree look!
So, now that you're a bedhead hair pro, we bet that you're looking for more low-maintenance hairstyles to try? Well, you're in luck, because we just so happen to have 5 fuss-free hairstyles that you can rock, right now!
Prev Article
Next Article
Gallery
6 easy hairstyles for guys that require little to no styling effort
Short on time? Don't let you mane suffer, just rock one of these easy looks, instead!
See article