Hair hits: We take a look back at the many looks worn by David Beckham
All the noteworthy hairstyles from the style icon...
Now in 2018, we're used to athletes being just as glamorised outside the realms of their sport as they are in them. From basketball players to boxers (Anthony Joshua, we're looking at you), there is no denying that footballer David Beckham was the first to bridge that gap from sports star to celebrity.
Taking his personal style to the next level, David Beckham set the pace for many men it the grooming department. Never one to shy away from a bold look, David Beckham leads the way when it comes to metrosexual men who take pride in their grooming rituals – especially with his hair!
David Beckham's hair hits (and hair fails if we're to be honest)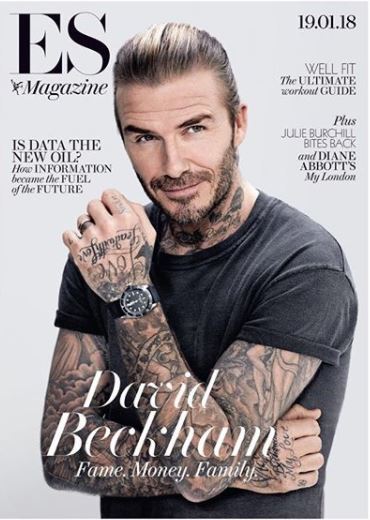 2018: Slick back
Gracing yet another magazine cover, David wore his dirty blonde locks slicked-back with some well-groomed facial hair for his first photoshoot of 2018. If you're looking for a casually dapper look for the year ahead, this is it.
2017: Man bun
Growing out his hair (as he often does), David Beckham likes to revert to the much-loved man bun. Not only super trendy right now, a man bun is practical too – especially if you need to keep your long tresses falling forward while working up a sweat.
2014: Side quiff + facial hair combo
You may have noticed that over the years more and more men have been not only growing out their mane but their facial hair, too! Kicking off the trend was David Beckham back in 2014 when he decided to team his signature side quiff with a rugged beard – very hipster, David!
Editor's tip: Keep your quiff in place with a generous spritz of the VO5 Mega Hold Hairspray. Spray all over your hair for a 24-hour hold that doesn't weigh hair down.
2010: Flow hair
Seen on everyone from Kit Harrington to Bradley Cooper, shoulder-length tresses have become the go-to look for A-list men lately, even becoming dubbed 'flow hair' thanks to the wind-swept style. Yet while many style their flow hair in a side-parting or pushed back, David wore his down the centre and tucked behind his ears.
2007: Platinum hues
Sorry Kanye, you may have made the platinum buzzcut trendy in 2017, but David was working the style, like, 10 years ago.
If you're loving this look on David and want to give the platinum look a go yourself, you will be happy to know it's not too late, as we think platinum shades will be one of 2018's biggest hair trends for men.
Editor's tip: Thinking of colouring your hair like Mr Golden balls? Then be sure to switch to a wash and care system formulated for those with coloured hair, like the Dove Colour Care Shampoo and Conditioner, which will help to maintain colour vibrancy.
2004: The buzzcut
Long, short, we can hardly keep up with the many hairstyles of David Beckham, but we think this buzzcut is one of this best and most timeless looks yet.
So what is the appeal with the buzzcut you ask? Well, the low-maintenance haircut requires practically no styling and has recently become the look favoured by the likes of Jamie Dornan, Zayn Malik and the Jonas brothers.
2003: Cornrows
Okay, this is where it gets a bit, umm, questionable. Whether you love it or hate it, David's cornrows are iconic. But bearing in mind it was 2003 we can cut David a little slack, but we think this braided style has to fall under the hair fail category – sorry David.
2003: Half-up, half-down
If your eyes can be torn away from his dazzling jewellery, you will bear witness to one cracker of a hairstyle. Showing off the length of his medium hair and keeping his hair off his face, David wore his highlighted blonde hair in a half-up, half-down ponytail.
If you have long hair and want a break from the man bun style give this festival fave style a try.
2002: Spikes
The early noughties were all about boyband mania. From NSYNC to Blue, every male celeb seemed to be wearing their hair spiky and putting his hair wax to good use was, of course, David.
Editor's tip: Recreate David Beckham-esque spikes by using Lynx Signature Clean Cut Look Definition Wax –ideal for sharp structured styles with precise definition.
2001: Mohawk
Find filed under 'what were you thinking?'. Maybe that's a little too harsh but we don't truly believe that this mohawk was one of David's strongest looks, do you?
But that's not to say mohawk styles can't be fashionable, instead of David's close shaved sides, make your mohawk 2018 approved by asking your barber for a faded finish.
1998: Curtains
From catwalk shows to Zayn Malik (yes him again), curtain hairstyles have seen a resurgence since their heyday in the '90s. But one of the original curtain lovers was David Beckham who would regularly wear his hair in the style.
And there you have it, 20 years of Beckham hair transformations! Which did you like best?
Prev Article
Next Article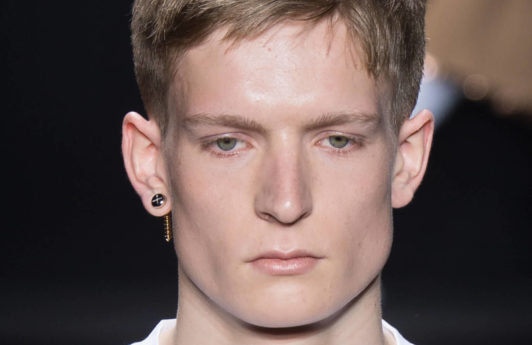 Gallery
The best male haircuts of all time – which will you choose?
They're not called iconic for no reason...
See article