26 Men with Long Hair Who Will Inspire You to Grow Yours Out, Too
Hairstyles for men with long hair have become ever more popular lately, thanks to the likes of Jason Momoa, Harry Styles and Jared Leto. There are lots of benefits to rocking flowing lengths, from having to visit the barbers less frequently to being able to change up your look with styles like the man bun.
Whether you're thinking about growing your hair out or are already sporting an impressive mane thanks to lockdown, take a look at our list of celebrity men with long hair, who are guaranteed to convince you to join their ranks.
Jason Momoa's Tousled Waves
Jason Momoa is one of, if not the first person we think of when it comes to men in Hollywood with long hair. From Game of Thrones to Aquaman, his ever-present tousled waves are his signature style and we can't imagine him with anything else!
Dev Patel's Grown-Out Curls
Lion and Slumdog Millionaire star Dev Patel is a great example of how to rock a longer look if your hair is naturally curly. Here, his relaxed, grown-out curls are effortlessly styled with a few piecey curls around his face.
Editor's tip: To enhance the texture of your natural curls, make sure to use a moisturising leave-in treatment like the SheaMoisture Coconut & Hibiscus Curl Enhancer Smoothie.
Jared Leto's Balayage Waves
Jared Leto is the poster boy when it comes to long hairstyles for men – and it's no surprise.
During formal red carpet events, Leto rocks a sleek and polished man bun, and when he's off-duty, he chooses to wear his hair down with relaxed waves.
Timothée Chalamet's Rom-Com Hair
Call Me By Your Name star Timothée Chalamet is about as famous for his majestic mane as he is his acting accolades. Wavy and full of texture, if you're looking for a style that's totally of the moment, this is the way to go.
Bradley Cooper's Swept-Back Flow
Bradley Cooper has rocked long hair a few times over the years. Less of a statement than full-on long hair, this brushed-back flow style has just enough length to give you plenty of texture while still being easy to style.
Editor's tip: Keep frizz at bay with a quick spritz of hairspray. We always reach for something humidity-resistant like the TRESemmé Freeze Hold Hairspray that tames flyaways without feeling sticky to touch.
James Bay's Shoulder-Length Hair
The British singer and songwriter captivates us with both his music and his hairstyle. So take a leaf out of Bay's book and accessorise your locks with a hat. It's a great way of adding personality to your look, and if you're time-poor, it'll also a good way to hide your less-than-fresh mane (a win-win!).
Adam Driver's Shaggy Cut
If you're wondering how long hair can work as an everyday style, Adam Driver is the perfect source of inspiration. His shaggy cut is low-key enough for everyday wear but still scrubs up like a charm for fancier occasions too.
Justin Bieber's Casual Surfer Hair
If man buns and monytails (that's man ponytails, FYI) aren't really your vibe, Justin Bieber's casual cap look is another option for styling out long hairstyles. While they look cool, they'll also help hide any unfortunate hair days which can only be a good thing.
Kit Harington's Thick Curly Hair
Kit Harington's alter ego John Snow may have made him a household name, but we think that his dark, long curly locks are worthy of celebrity status in their own right!
Brooklyn Beckham's Textured Hair
Taking a leaf out of his footballer father's style book, we would expect no less from Brooklyn Beckham, than to rock an achingly cool hairstyle.
Think rebellious boy band member, with outgrown tresses and you're there. This style has plenty of movement and texture, allowing you to just wake up and go.
Russell Brand's Layered Long Hair
Draw inspiration from Russell Brand's casual and effortless – a positively grown-up take on the long hair trend – especially if you have naturally wavy or curly textures.
Harry Styles' Boyband Hair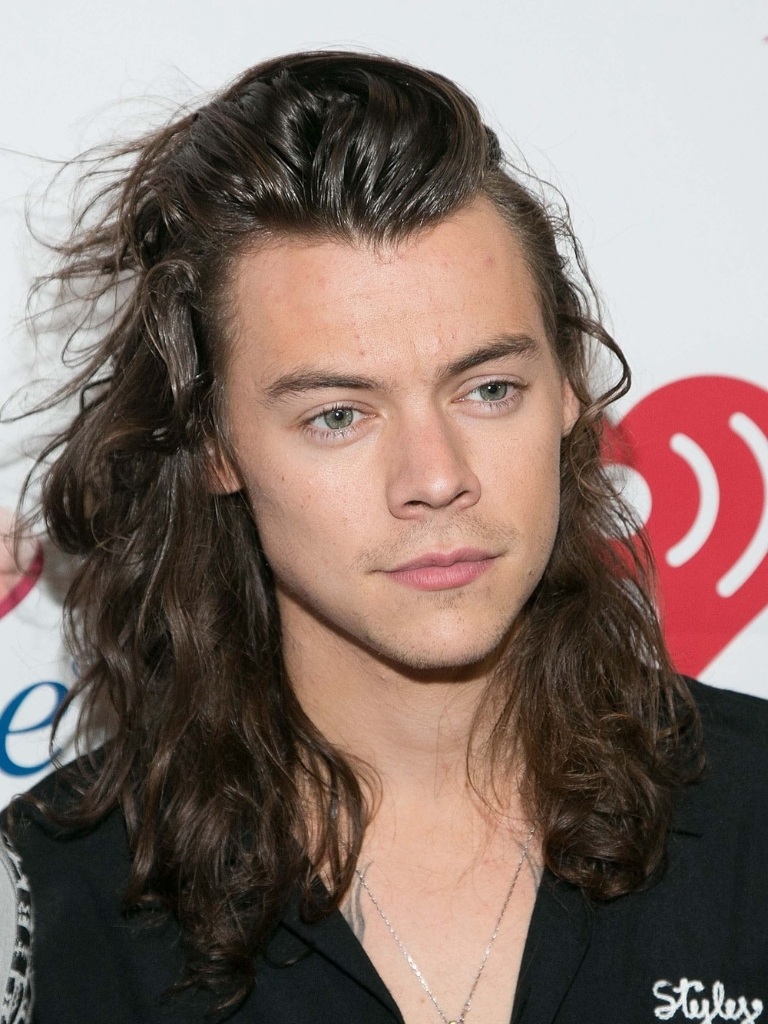 The singer'a hair during his One Direction-era is another great example of how men with long hair can sport wavy tresses. Harry Styles had been quite daring with his locks, trialling man buns, headbands, half-up 'dos and even half cornrows.
Austin Butler's Blonde Curls
The actor and model has grown out his hair and distanced himself from his sleek, polished image in favour of this cool, Californian surfer vibe.
Orlando Bloom's Curly Flow Hair
Okay, Orlando Bloom hasn't had long hair for a while. However, we still think his previous lengthy 'dos (on and off-screen) definitely warrant a place on our list.
Editor's tip: If your hair is on the curlier side and you want to rock longer lengths, then make sure you reach for the TRESemmé Keratin Smooth Shine Oil to fight frizz, boost shine and tame flyaways.
Chris Hemsworth's Highlights
Like Orlando Bloom, we have to applaud Chris Hemsworth for being able to sport long hair on and off the screen.
Whether it's a polished bro bun, Norse-inspired locks or a casual half-up 'do, there's no denying the Australian actor's a natural at rocking sun-kissed long hair.
Natural Curls
Worried how your natural curls will look with long hair? Follow this stylish guy on Instagram for all the hair inspiration you'll ever need!
Keanu Reeves' Choppy Hair
As one of Keanu's iconic looks, longer locks have done this actor proud. It's a little bit bad boy, a little bit mysterious and a great look to try if you want to dip your toe into the world of longer hair.
Straight Viking Hair
Get the Viking look by teaming your long hair with a full beard.
Half-Up, Half-Down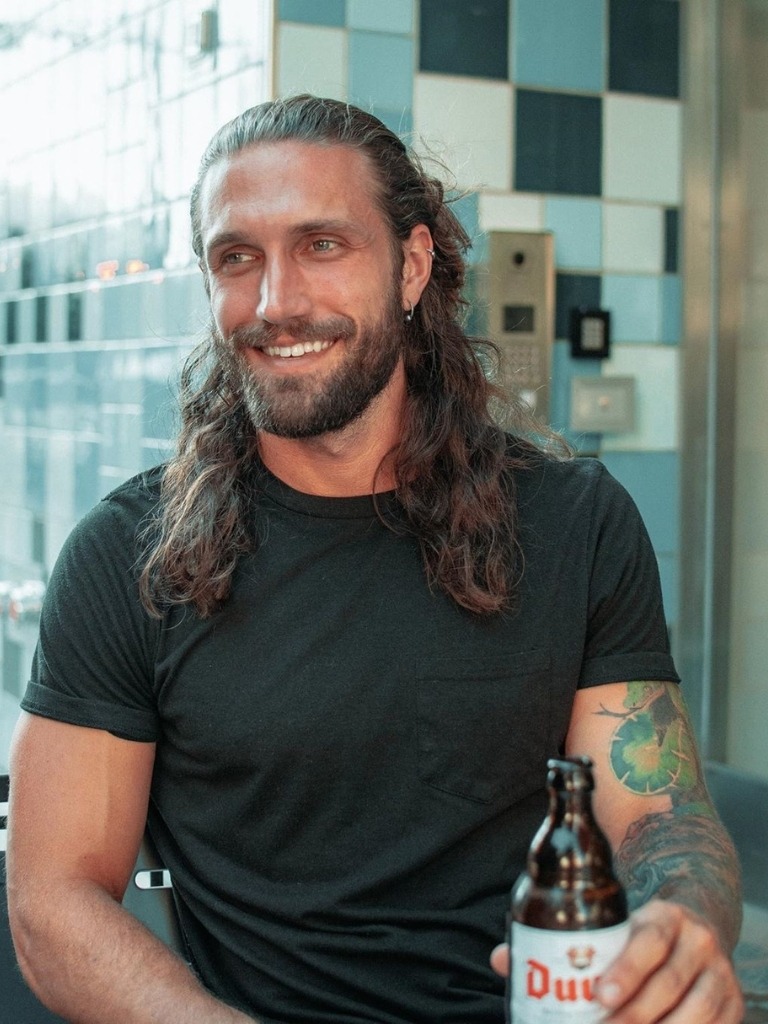 Give off that cool guy factor while still remaining incredibly stylish with this half-up, half-down hairstyle.
Jeff Bridges' Silver Flow Hair
Jeff Bridges is the epitome of the mature silver fox with his mid-length flow hair. He's rocked this windswept, voluminous look for as long as we can remember, affirming that once you've found a look that works – you stick to it!
Classic Shoulder-Length Cut
We know one f the biggest concerns for men growing long hair is how to keep it looking smart and professional for work.
If that sounds like you, stick to a shoulder-length cut and comb hair back away from your face like this long-haired gent.
Booboo Stewart's Flowing Locks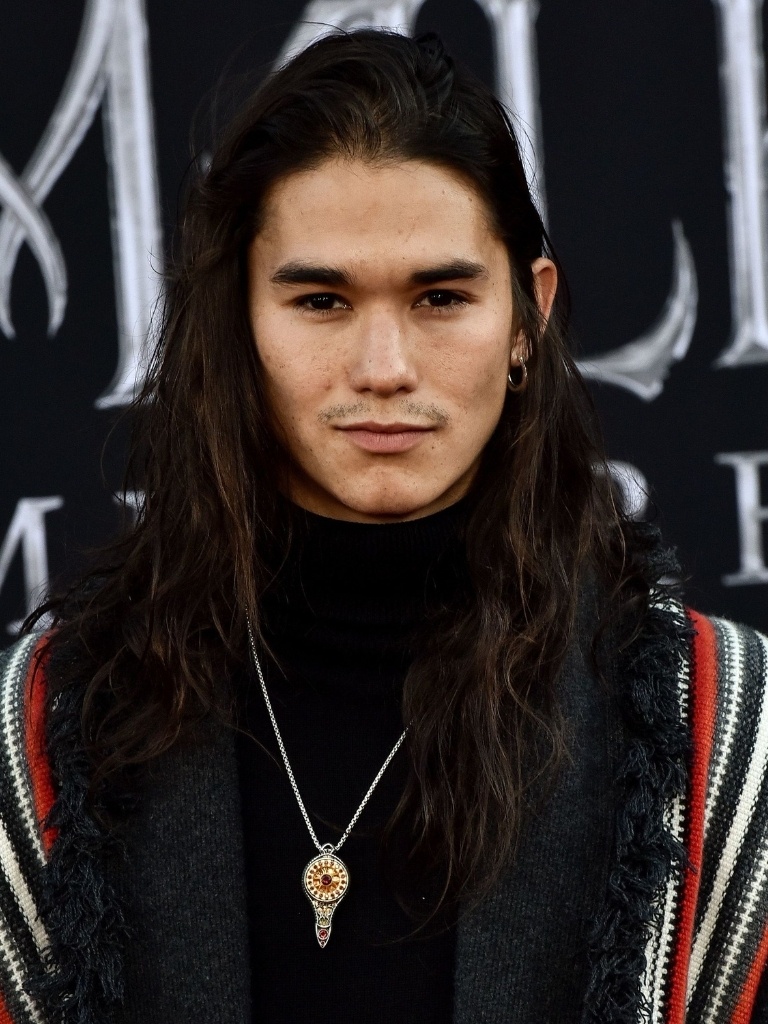 Actor Booboo Stewart has come a long way from his Twilight days, with his now-trademark long dark hair. His natural waves give a natural, undone feel and the contrasting lighter and darker pieces help to give his strands even more dimension.
Wavy Ponytail & Beard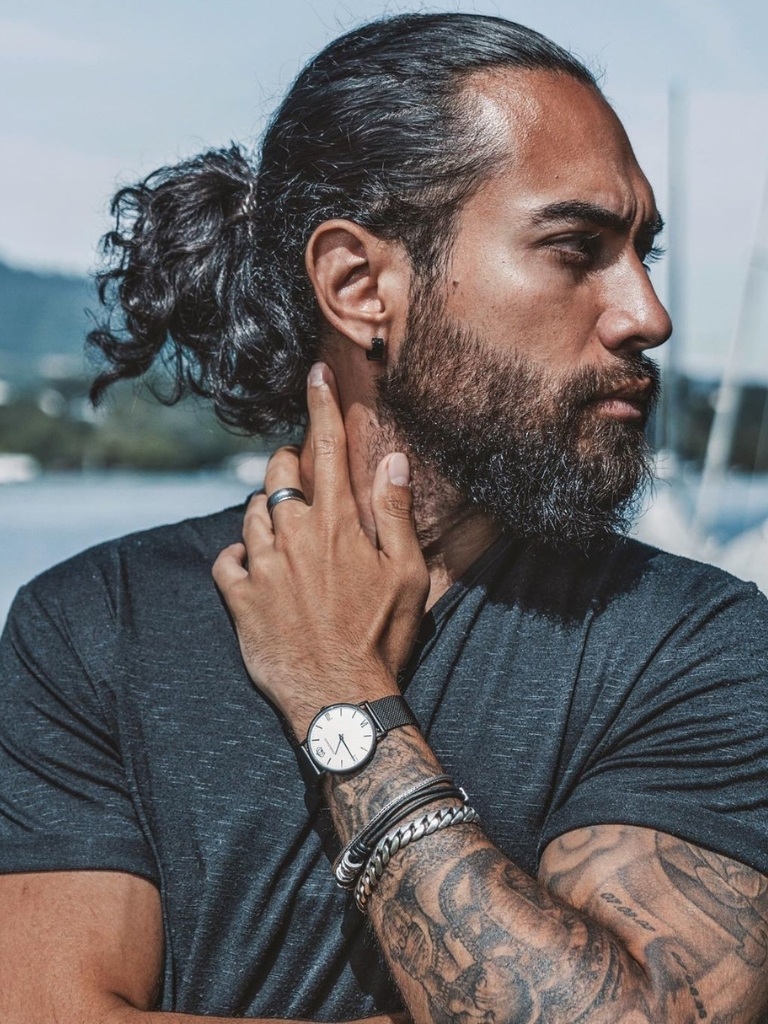 Hate it or love it, hipster hairstyles like a ponytail and beard are a great combination for men with long hair.
Brock O'Hurn's Viking Hair
If the Vikings taught us one thing, it was that long hair not only ade them look fierce, it was also a pretty fierce style statement!
American actor Brock O'Hurn loves to keep his locks long and flowing and we must say, we think he rocks this look.
Patrick Dempsey's Silver Streaks
Grey's Anatomy star Patrick Dempsey keeps his dark brown and grey streaked hair shorter on the sides for a neat look, while the top is left long for a swooped-back finish.
Matt Damon's Ponytail
The best thing about having long hair is that when you're tired of your flowing locks, you can easily sweep your tresses up into an oh-so-stylish low ponytail – or even a man bun – should the mood strike you. We're not used to seeing Matt Damon with longer hair, but we think he totally rocks this look.
Prev Article
Next Article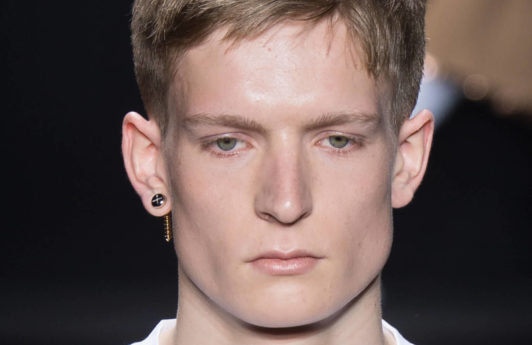 Gallery
The best male haircuts of all time – which will you choose?
They're not called iconic for no reason...
See article