4 Quick and Easy Ways to Tie a Man Bun at Home
Want to learn how to do a man bun? Become a pro with our easy tutorials.
You Will Need
A man bun is a popular men's hairstyle that is achieved when hair is pulled back into a bun at the back or tied at the top of the head, like a top knot. Man buns have been around for centuries starting in the Joseon Dynasty in Korea and in Japan, during the Edo Period. Now, it is mostly associated with hipsters and celebrities like Gareth Bale, Harry Styles and Jason Momoa.
It might look like a tricky style to create but, the good news is, mastering a man bun is deceptively easy to achieve. It looks best if you start with chin-length or longer hair and works well with any hair type and texture.
We've come up with 4 different ways to teach you how to tie a man bun, each with their own simple man bun tutorial. Ready? Don't forget to hit the shop for some essential hairbands and a brush to create your look.
How to Make a Basic Man Bun
Whether it be on the street, the runway, the red carpet or Instagram, you're sure to spot the man bun alongside some of the most popular men's hairstyles today. So, let's get down to business and learn how to do a man bun, shall we?
How to Make a Half-Up Man Bun Tutorial
Now you've got the basics down, it's time to introduce you to the man bun's cooler sibling: the half-up, half-down top knot. It has been spotted on Sean Frank and Louis Smith, and is the best way to keep hair away from your face but still show off your lengthy locks.
How to Make a Messy Man Bun Tutorial
If you're looking for something a little more casual and low-key, then why not opt for a messy, low bun, instead?
Creating messy bun hairstyles may seem like a no-brainer, but there are actually some tricks and tools to the trade to get the look down. This dishevelled, lived-in look has masses of texture and looks extremely cool.
How to Make a Twisted Man Bun
Looking to add a little interest to your man bun hairstyle? Then why not try this twisted man bun style to take your look from ordinary to extraordinary?
With this twisted man bun style, you can turn your basic man bun into a cooler updo that's suitable for any occasion.
Shop the article
*At All Things Hair, we want to help you navigate our modern world with ease. All our market picks are independently selected by our editors. However, when you buy something through our retail links, we may earn an affiliate commission. 
You Will Need
Prev Article
Next Article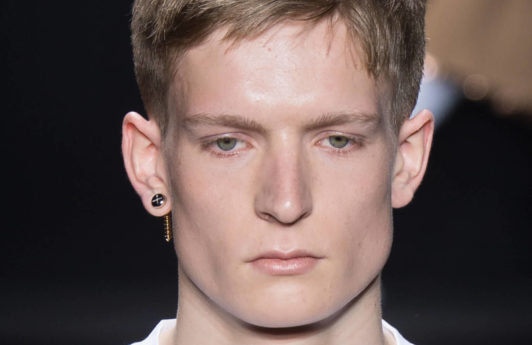 Gallery
The best male haircuts of all time – which will you choose?
They're not called iconic for no reason...
See article