Stuck in a product rut? How to pick the right pomade
Here's our guide to choosing the pomade that's perfect for you.
Like most men's hair styling products, pomade comes in a variety of shapes and sizes (as well as textures and finishes), so things can get rather complicated when it comes to picking the right one. Knowing what's right for you isn't as straightforward as you might think, but fear not, gents: that's where we come in. Here's your ultimate guide to choosing the perfect pomade.
What is pomade?
Before we dive in, first a little introduction… For those who aren't already familiar with it, pomade is an ointment (i.e. a waxy substance) used to achieve a polished definition and a glossy sheen. Often confused with styling clays and creams, pomade is actually creamier in consistency than wax, and slightly thinner than hair paste. And while pomades usually produce a pliable but fairly strong hold, it won't harden and crisp up like hairspray or gel.
There are two main types of pomades: oil-based and water-based. The former – or what many now know as the "original" kind of pomade – is formulated using a blend of fatty ingredients and grease (or petroleum) to produce shine and hold. They can be a pain to remove, often resulting in a severe product build-up and, in turn, cause damage to the strands and skin it comes into contact with. Modern-day formulas, however, are usually all water-based, which means that they can easily be washed out and are generally kinder to the hair and scalp in the long run.
So now that we've got the basics out of the way, here are a few tips on how to pick the pomade that's right for you.
How to make sure you choose the right pomade
Know your hair
When picking out any styling product, knowing your hair texture is always a plus because, essentially, what works for someone with thick, full locks, won't work as well for another man with very fine strands. Where pomades are concerned, the basic principles are: the thinner your hair, the more lightweight the product should be; and the thicker, coarser the strands, the heavier the formulation needs to be. If you use an extreme-hold pomade on very fine hair, it will look greasy and oily rather than weighty, so a light or medium formula should do just fine.
Know what results you're after…
Generally, pomades will promote a sleeker, glossier finish than, say, clays or waxes, but different products do offer varying levels of shine. Also, ask yourself: what do I want my pomade to do for my hair? If the answer is: to achieve a softly-polished look and tame flyaways, then a lightweight product is probably sufficient. But if a dramatic pomp, a ducktail, or a high and mighty quiff is what you're after, consider a thicker formulation for a stronger, more extended hold.
Tip: To add definition and a subtle sheen, try VO5 Extreme Style Groomed Grooming Pomade (£3.99*), which will help give you texture and a casually polished outcome without too much shine. For a firmer hold and high-gloss finish, opt for the non-greasy TIGI Bed Head For Men Slick Trick Firm Hold Pomade (£13.95*) to help achieve extra shine.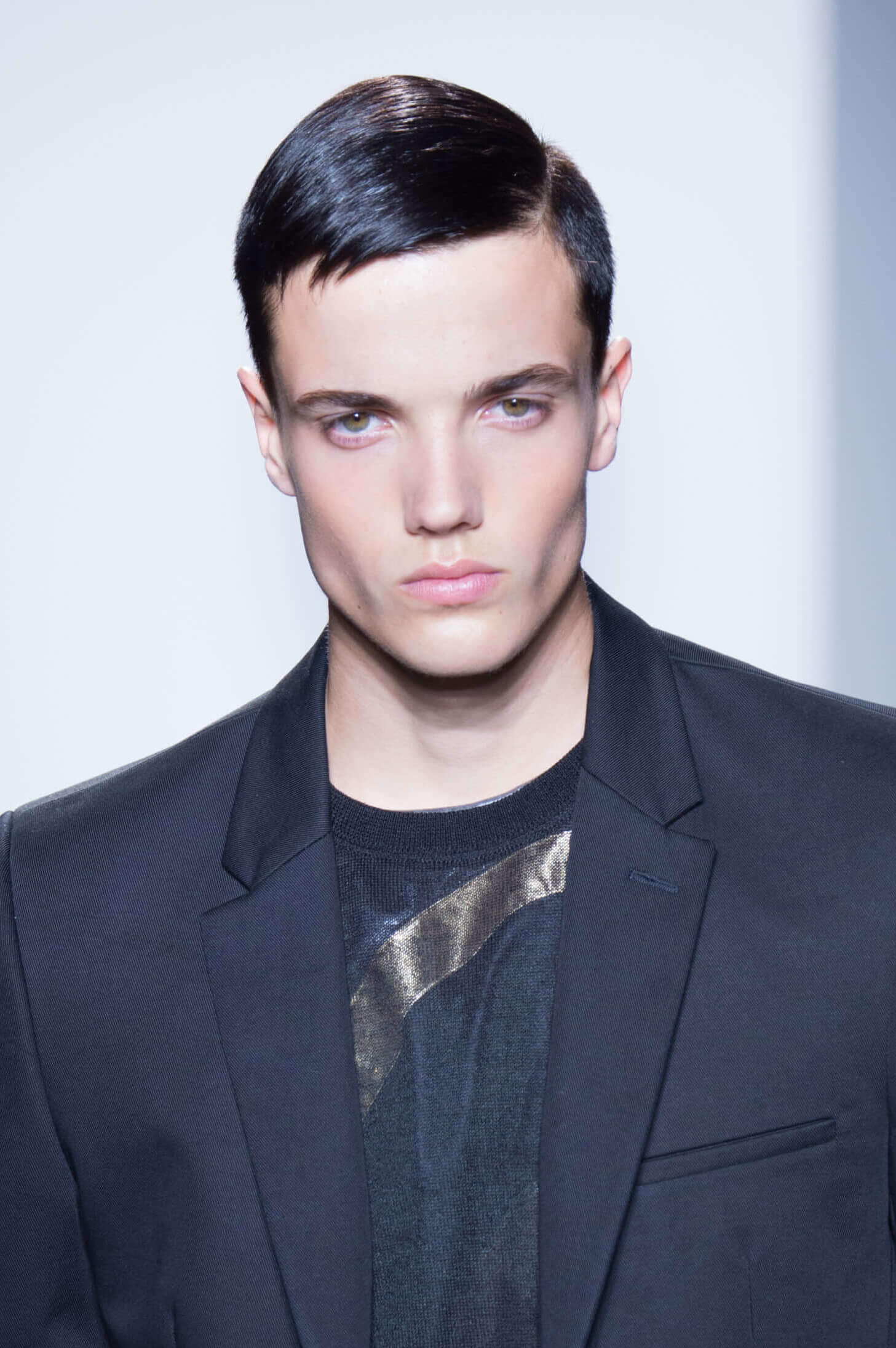 Know the techniques…
The application of pomade is pretty foolproof. But did you know that using the product on wet and dry hair produces completely different results? If you want to achieve a more refined, slicked-back look with a glossy finish, then it's best to apply pomade to damp hair. Leave it to dry, though, and you'll get a textured effect that is more matte and natural-looking.
Read the label!
Ultimately, the most important thing to remember when picking any styling products – including pomade – is to read the label! We know, it sounds obvious, but you'll be surprised at how many people skip those all-important ingredients lists and "how to apply" tips. Taking an extra couple of minutes to dissect the label will save you a lot of time (and potentially money) in the long run, we promise.
Prev Article
Next Article
Article
Must-Try Products For Frizzy Hair: Men's Edit
Stop frizz in its tracks with some of our favourite products.
See article