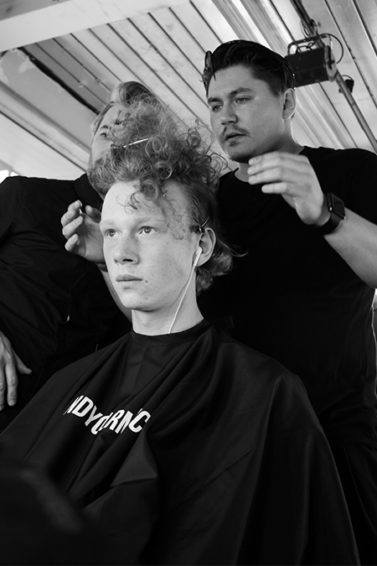 6 Male Grooming Tips That All Men Should Know
Essential ale grooming tips and advice from Kieron Webb AKA 'The London Barber'. 
It can be a bit of a minefield when it comes to male grooming, but in reality, it doesn't have to be complicated.
So, to help you figure out the modern 'rules' of men's grooming, we've enlisted the help of Kieron Webb AKA The London Barber, and the Global Creative Director for Lynx and Axe. 
We asked him to share his expert male grooming advice for Movember and beyond, and he generously has come back with 6 essential (yet simple) tips. So, check out what he has to say.
The 6 Grooming Tips Every Guy Should Know
1. Find a Barber or Stylist, and Go Regularly
"Nowadays, it is much easier to research a good barbershop/salon as we have the internet and people can find reviews and make a choice that way.
Another great way is to not be afraid to stop and ask another guy where they got their haircut and who by. If you already like their cut, you will most likely like their barber – there are no guarantees – but it's more than likely!"
2. Invest in Your Facial Hair
"Depending on what length the facial hair is kept, I would recommend buying a good facial hair trimmer that has adjustable lengths, so the wearer can keep their facial hair nicely groomed to their own personal face shape."
All Things Hair tip: Looking for a way to look after your beard? Men's grooming has just got a little easier with the TONI&GUY Beard Style & Care Range. Keep an eye out for the TONI&GUY Nourishing Premium Beard Oil, it's a real winner with us.
Just work a couple of drops into your facial hair and it'll smooth and moisturise both your beard hairs and your skin.
3. Nail Your Products
"A good shampoo and conditioner for your own particular hair type and texture is always a must; as this will ensure your hair has more volume if needed, hydration if required and will keep your hair looking healthy."
4. Don't Forget to Scrub Up
"When it comes to male grooming, this might be basic: but never leave the house without showering. I've never been able to just have a freshen up and go, I shower every morning before leaving the house even if I showered the night before."
5. But Remember That You Are Unique…
"I believe everyone is different and so will require different habits. For me personally, I always advise clients about their own personal hair texture and type; by doing this I can ensure the correct habits for every individual, and remember to apply the product evenly to your hair before styling is a must for everyone."
All Things Hair tip: For guys with curly and afro textures, try the Lynx Natural Look Flexible Control Cream. Apply a small scoop of the cream to your hair and then work the product in using a hair sponge to define the texture of your mane.
6. … And Don't Be Afraid!
"Never be afraid to experiment and try new things: whether it's products, razors or hair and facial hair or styles, you might just stumble upon something new that really works for you."
Prev Article
Next Article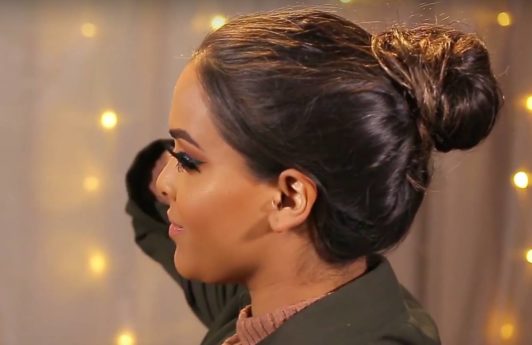 Tutorial
How to Do a Messy Bun Braid & Styling Ideas
Up your mane game with a messy braided bun.
See article