Easy How-To Tutorial: Weekend Wavy Bob Hairstyle
Hooray, it's the weekend and now that you've made it through the work week, and now it's time to celebrate with some serious relaxing and a brand new do: aka a wavy bob for all the weekend festivities. Sleeping in, some rosé with the besties and maybe even some dinner, dancing and fun—and a look that breezes you nonchalantly through 'em all, angst-free—is hot on the list. A wavy bob hairstyle for the weekend is one of our favorite weekend hairstyles for all of the above: It's a simple day-to-night style that's easy to create, and is the epitome of low-key summer glam.  Read on for an easy how-to on copping this popular short hairstyle.(And scroll down for 6 for the best wavy bob hairstyles for inspiration!)
Tutorial: Wavy Bob Hair for the Weekend
Start on clean, freshly washed hair.
Prep hair by first washing with a gentle volumising system, such as Dove Daily Moisture Shampoo and Conditioner (it leaves you with an airy, natural fullness we love). Towel-dry carefully and prep with some wave-enhancing gel. Blow-dry until your hair is at least 90 percent dry.
Start curling.
Create a side part. Using a clamp-free curling wand, begin twirling 1/2″ thick sections of hair around the barrel.
Follow the hairline.
For the outermost sections (the ones that frame your face), curl outwards. As you reach the middle sections, you can get playful and switch directions — randomness is sexy.
Make sure your hair is evenly laid out.
Ensure that your hair gets an even amount of heat and that there aren't any hotspots. If your locks curl too thickly or barely make it around the barrel, then it's time to spread out that section into thinner slivers.
Finish up the ends and refine the hairline.
After you're done curling the back, shake everything out and give your waves a light-handed tousle. Then proceed to refine the hairline as needed, checking to see if your bends curl away from your face — it's a more flattering look.
Finish with shine spray.
Photo credit: Faraz Essani PhotographyLooking for more ways to style a bob hair look? Check out our post on some of the hottest bob haircuts for 2016 for instant inspiration. And scroll down for some of our favourite wavy bob hairstyles…
6 Best Wavy Weekend Bob Hairstyles
Long Wavy Inverted Bob
Update a regular blonde lob with stacked layers at the nape of the neck and longer strands at the front. Credit: @williammleite
Wavy A-Line Weekend Bob
See how this Instagrammer's natural-looking balayage helps to accentuate the lines of her A-line cut and opens up her face. Credit: @moiseshairstylist
Wavy Angled Bob with Bangs
This wavy angled bob with bangs is cute and playful and subtle highlights make her curls pop. Credit: @volrsalon
Wavy Stacked Bob
Looking for a way to bring colour into your look? Inject some colour by adding a few pastel strands to recreate this pretty-in-pink hairstyle. Credit: @headrushdesigns
Concave Bob Wavy Hair
A concave bob is a style which is longer in the front than it is at the back. Credit: @amber_thehairroom
Chin Length Bob for Wavy Hair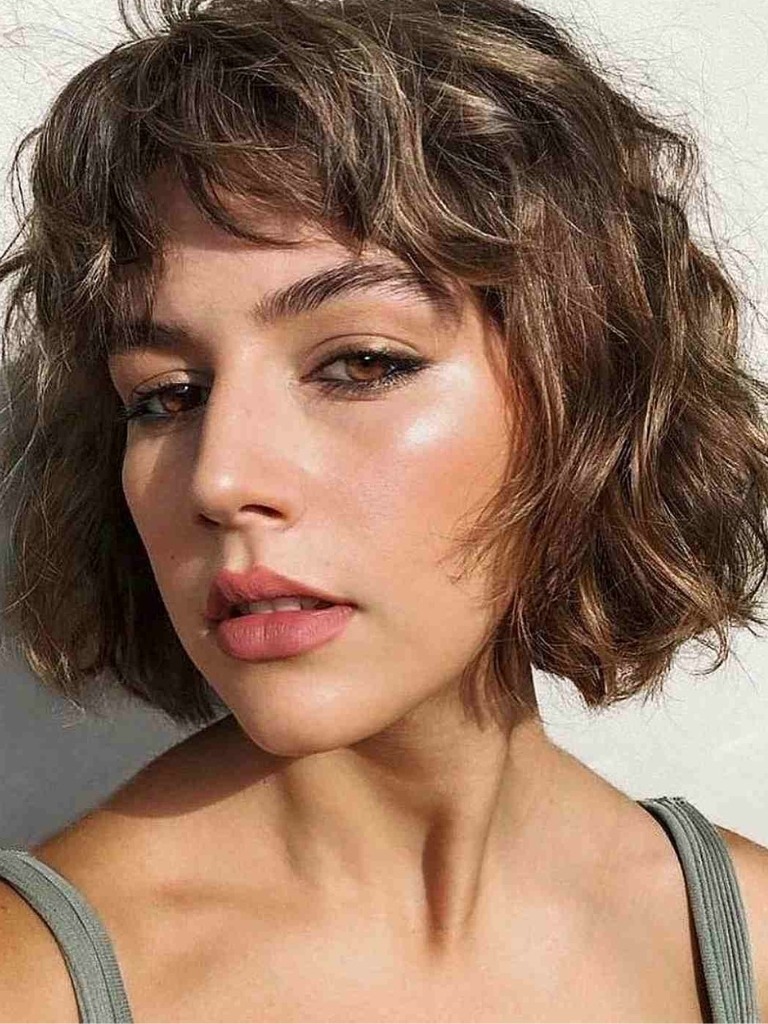 Give your wavy weekend hairstyle a fashionable edge with this chin-grazing bob. These waves mean business, making them perfect for work and formal settings.
Prev Article
Next Article
Gallery
Celebrity-inspired bob hairstyles for over 50s – which one will you choose?
50+ and fabulous!
See article