Rockabilly hairstyles that are making a comeback
Pin up hair with vintage flair!
For anyone who doesn't know, the "rockabilly" style gets its roots from the '50s and '60s, and is the love-child of the Rock and Hillbilly music scenes. And as with any musical movement, it quickly transformed a fashion movement, with rockabilly hairstyles becoming the look to work!
Now, some rockabilly fans will argue that the style never really went away – and we have a few 'dos to prove it! Seen on stars like Gigi Hadid, Dita Von Teese, and Scarlett Johansson, rockabilly hair is all about extreme partings, height, and texture. So, if you're searching for inspiration, take a look at our favourite looks, that practically scream rockin' retro chic!
Rockabilly hairstyles: Pin-up worthy manes
Angelic halos
Scarlett Johansson knows a good hairstyle when she sees one, and that holds especially true for her rockabilly 'do. What seems like a high quiff to the right (with a small curl at the left), is actually hair pinned in a halo all around her head!
Effortlessly paired with her shimmering, smokey eye-shadow and glittering earrings, Scarlett manages to pull together an utterly glam-rock look like no other! Honestly, halo hair doesn't get much more heavenly than this.
Fierce sides
We've all heard of a classic French twist, but how is this for a fierce interpretation? Instead of rolling right to left at the back of the head, part the hair to one side and roll from one side to the next. The result? A more angular and totally avante-garde finish to your look!
Also, if you really want to breath some volume into your twist, we recommend investing in a hair donut, so you can wind your strands up, right from the tips.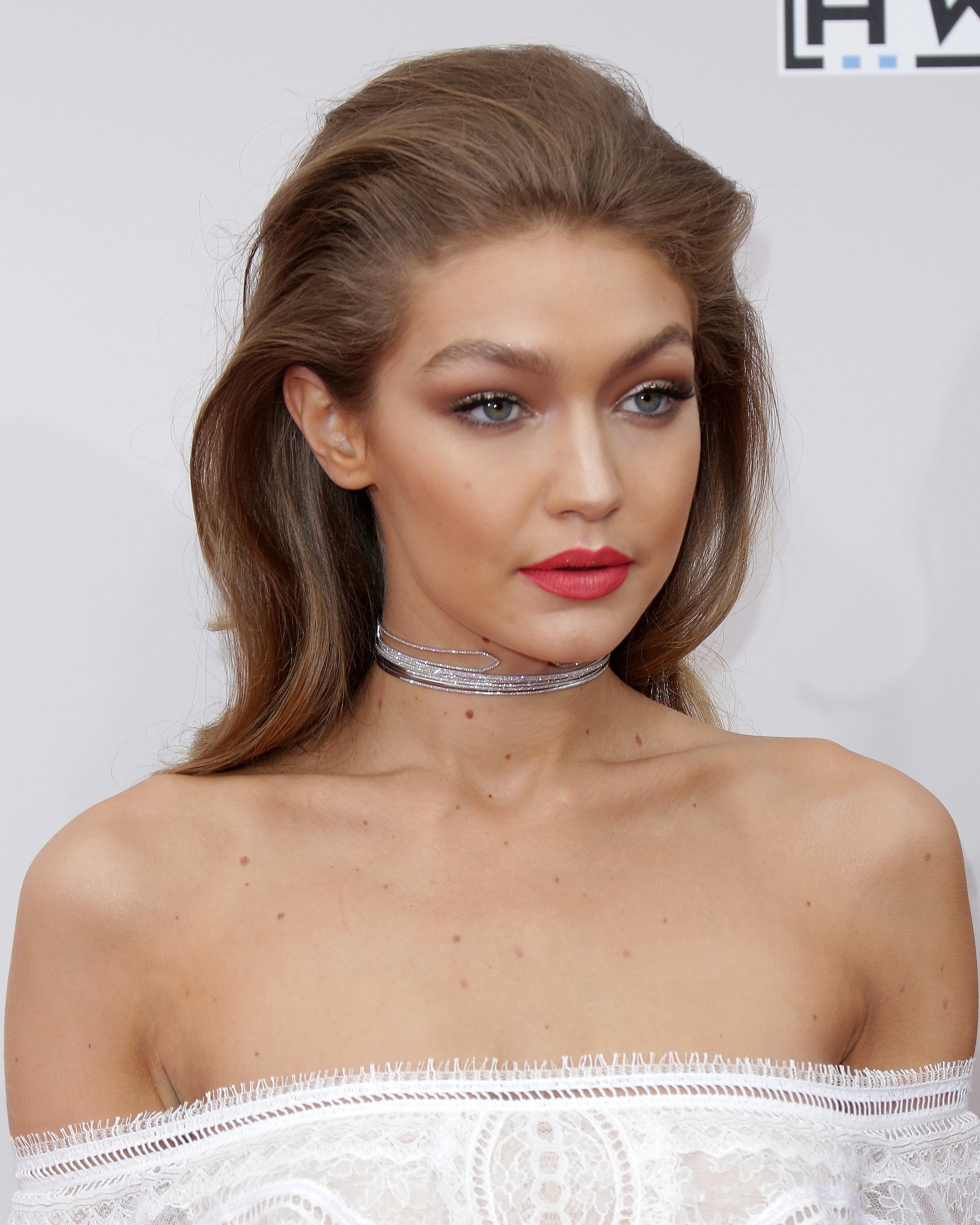 Relaxed quiffs
It is commonly believed that rockabilly hair is uptight, styled to perfection, and never comes undone. However, the reality is completely different: rockabilly hairstyles can also be interpreted softly, as demonstrated by Gigi Hadid, with her ultra relaxed quiff.
Swept loosely back and pushed behind her ears, you could further soften this look by pulling some side strands free and fixing the rest of your mane in place with the TIGI S-Factor Vivacious Hairspray.
Half-up half-down
Rockabilly hair doesn't always mean wearing your hair scraped back, since many interpretations also work to maintain and show off your lovely length. Get inspired by this half-up, half-down hairstyle, which makes the ideal canvas to work in flowers or decorative hair clips, for a feminine and nonchalant feel – totally on-point for a wedding, if you ask us!
Comb and colour
If your hair is uber short, then make a try making a statement with bold and daring colours – trust us, anything goes. Have fun with phoenix or unicorn hues, or even try popping in some red highlights, for a look you will truly own!
To style, simply blowdry your hair from the front and use a good hair wax to shape your slicked-back style. We love the TIGI S-Factor Creamy Molding Wax and the VO5 Classic Mega Hold Gel Spray, which will allow you to sculpt your look and then set it firmly in place!
Did you love our homage to these renewed retro looks? Then continue to be inspired with even more stunning 'dos over on our Vintage Hairstyles page, right here! Trust us, curls and quiffs have never looked so good.
Prev Article
Next Article
Article
Troian Bellisario's real hair looks exactly like Baby's from Dirty Dancing!
Nobody puts Troian in the corner!
See article