The sock bun: 7 steps to chic hair
Say hello to the easiest updo technique ever!
Short on time? Hair not even remotely done? We feel you. Luckily, there's a quick and easy updo that only needs a clean sock and 10 minutes to create. Meet: the sock bun.
Guaranteed to give you an enviably polished and voluminous-looking updo, this technique turns an everyday item into a DIY hair donut and is the perfect option if you haven't got an arsenal of styling accessories to hand!
To see how it's done, follow our simple tutorial above and see the steps in more detail below. Your updo game = changed forever.
How to create a sock bun
5 Celeb Bun Ideas To Try
Feeling pretty confident about your sock bun prowess? Good! Put your styling skills to work by creating a look inspired by these celebrity updos. Whether you prefer Dove Cameron's rock and roll spin or dig Mary J. Blige's princess vibes, we've got a bold bun to suit every taste…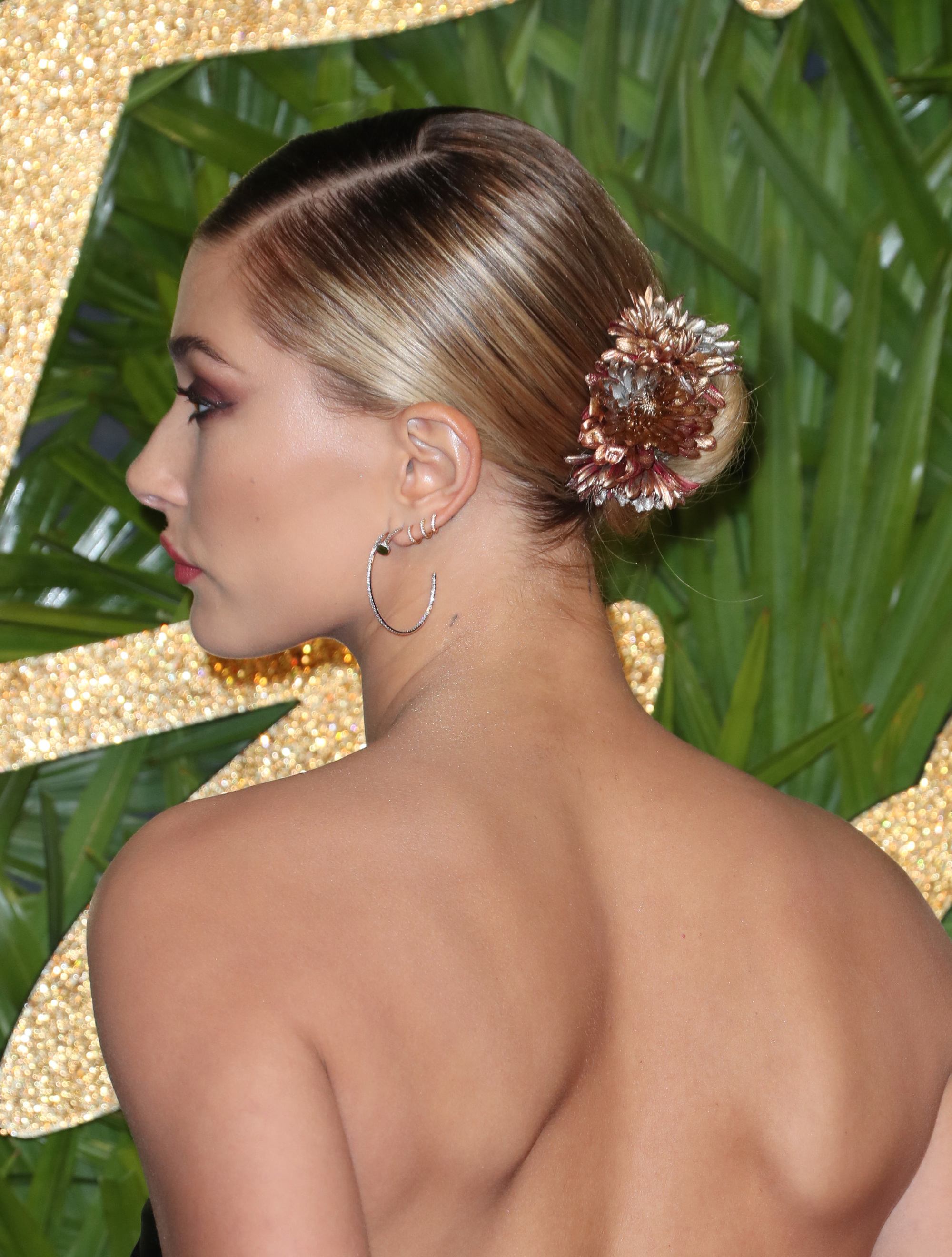 1. Hailey Baldwin's decorated updo
Scoring a high-fashion hat-trick with her center-parted, slicked-back and low-slung bun at the 2017 British Fashion Awards Hailey Baldwin clearly knows how to style an updo. Adding a gorgeous detailed hair band around her voluminous bun was simply the stylish cherry on top.
2. Issa Rae's clean lines
Proving simple is always chic, the actress's mane agenda was a sleek and polished bun at the NAACP Image Awards. With every hair pinned perfectly into place, Issa made sure her high bun looked flawless from all angles. A girl after our own heart…
3. Dove Cameron's messy tendrils
If you're looking for a more relaxed finish, mimic Dove's undone approach to this classic updo. Pulling out a section of hair from around her face not only gives the look a tousled touch, it also frames her face.
Leave your tendrils loose for a nonchalant '90s spin or tuck them behind your ears and let your bun take centre stage.
4. Millie Bobby Brown's braids
Leave it to our current beauty crush, MBB to come through with a bun-and-braid combo that's the stuff of hair dreams. Creating an upside-down French updo, the actress opted for a no-fuss look at the front and plenty of detail under her bun. We're in love.
5. Mary J. Blige's sparkling accent
Craving a little extra bling? Take your style cues from Mary J. Blige.
The singer brought the wow factor to her high bun by teaming it with a gold and diamante hair accessory. Perfect for the red carpet (or a regular night out) this simple touch takes the look from 0 to 100 in seconds.
Prev Article
Next Article
Gallery
9 Knot Bun Hairstyles to Try Next
Make a knot bun hairstyle your new must-have accessory.
See article