30 stylish hair updos for all occasions
Be the envy of your friends, colleagues and gym buddies with one of these stunning hair updos.
Whether you need a head-turning hairstyle for a summer wedding, a #bossbabe 'do for an important meeting or a long-lasting look for a workout session, we have all your needs covered right here in our ultimate guide of hair updos.
With 30 of the best ways to wear your hair up and styles to choose from, you'll be practically spoilt for choice with our collection of updos to rock this year. Let's get styling!
30 updo hairstyles to try now
1. The ballerina bun
A pretty, understated classic, the ballerina bun is one of the easiest exercise-ready updos to create, and one that works wonders in keeping your hair completely off of your neck and shoulders.
2. Half-up scarf bun
The All Things Hair team have gone bananas for headscarves lately. Why? Because they're the quickest way to freshen up your everyday style with a cool summer vibe, which can see with this half-up, half-down bun.
3. Side-parted ponytail
This simple, yet sophisticated ponytail is a great office updo for ladies who adore timeless hair updos – and a godsend for busy mornings.
Editor's tip: Get this look by parting your hair into a deep side parting, and comb through a tiny amount of VO5 Mega Hold Gel Spray, to help smooth and get rid of any frizz.
Gather your strands and sweep them into a low ponytail, securing with an elastic hairband.
4. Dutch braid
An 'edgier' take on the French braid, the Dutch braid is super stylish and secure, making it an ideal choice for anyone looking for a staple gym hairdo.
5. Crown braid
If you're heading to a wedding this summer and want an updo that will catch the eye of plenty admirers, then a crown braid is your best bet.
Cute, stylish and romantic, this crown braid is ticking all our hair boxes right now.
Next read: Create this crown braid in 7 easy steps.
6. Unicorn braid
Want to add some fairy-tale flair to your mane? Well, we've got just the thing: this mystical unicorn braid, which features an edgy unicorn plait and a polished, wavy pony.
7. Wavy vintage updo
If you're attending formal parties this season, then we bet you're on the hunt for fancy hair updos, right? In that case, sit down, relax and take time to think about what you'll wear with this vintage-inspired 'do…
Figured it out? Now, all you need is our easy-peasy step-by-step tutorial.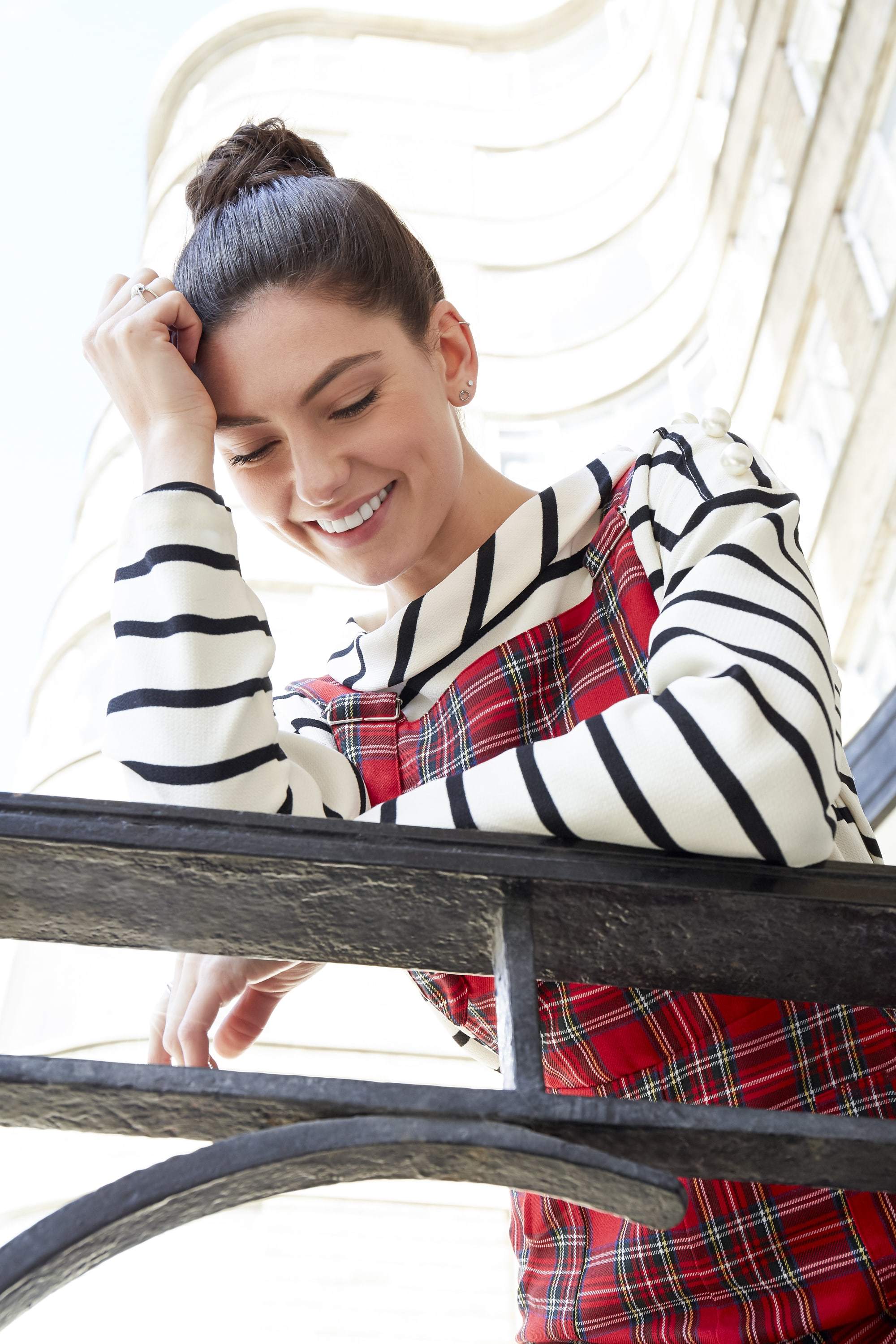 8. Fishtail bun
Bun up hairstyles are one of the most popular ways to style your tresses, and this fishtail option is one of our favourites. No matter what the occasion, you can rely on this hairdo to help you look the part.
9. Braided side ponytail
Think ponytail hairstyles are solely reserved for work? Think again. With a few tweaks, your pony look can be transformed into a bold and lively 'do, perfect for a party.
Get the look by creating a high, side ponytail, before weaving a plait all the to way the ends. And for an easy way to plump up your braid, simply pancake it using your index finger and thumb.
10. Front braid bun
While we do adore a classic bun, when it comes to parties, we're always on the hunt for up hairstyles with extra pizzazz. Cue, this simple braided updo.
Featuring two plaits on either side and a neat, low bun, this party updo is all you need to elevate your hairstyle game.
11. Simple French roll
Need to look a little more put-together? Channel your inner Parisian with this lovely French roll. The good news? This updo hairstyle is quick and easy to achieve on medium to long hair, so you'll be ready in no time at all.
Next read: Check out our step-by-step tutorial on how to do a French twist, here.
12. The classic low bun
A smart, tidy bun is just perfect for the workplace as it keeps your hair neat and out of the way from 9-5.
Style tip: Looking for new ways to decorate your bun? Meet the new accessory guaranteed to up your hair game: bun cuffs!
13. Braids + bun combo
Obsessed with '90s styles? You'll adore this updo. Get this look by braiding two plaits at the front of your hairline and gather the rest of your hair into a ponytail or bun — micro sunglasses add an extra '90s touch too.
14. Modern chignon
The beauty of the chignon is that it can be made as simple or as intricate as you like! It can be wrapped (like this 'do), accessorised, or even curled. And, of course, it'll seamlessly take you from the desk to dinner.
Next read: If this neat chignon is what you're after, then our step-by-step tutorial is just what you need.
15. Half-up braid
We just couldn't resist this adding this pretty half-up hairstyle into our list. And, if you've been looking for updo hairstyles that'll allow you to show off your mane while also keeping it off your face, this one's for you.
Editor's tip: Complete your style with a spritz of TRESemmé Ultimate Shine Hold Hairspray to keep it looking on-point all day long.
16. Braided space buns
Nothing says festival hair quite like space buns! Seen on all our fave bloggers and celebrities, this hair up look is just what you need to help you take over the dance floor.
17. Box braids bun
Currently rocking box braids and need a style that'll keep them off your face? Give this low bun a try. Simple enough to do on your morning commute and easy to accessorise, you really can't go wrong with this box braids updo.
18. Fishtail braid
Looking the part for an interview or a business lunch is going to be a breeze with this fancy fishtail braid in your hair repertoire.
19. Half-up bun
You don't have to choose between wearing your hair up or down, because this half-up, half-down bun (AKA the hun) is the perfect in-between! Credit: @brittsully
Editor's tip: Keep your hair wavy and casual for a relaxed look, and give your loose strands a healthy dose of the VO5 Dry Texturising Spray, to really amp up the texture.
20. French braid tuck
You've mastered the French braid, but what next? The French braid tuck, that's what. It'll help you beat your PB in the gym or make an interesting topic of conversation at your next gathering, so what are you waiting for?
21. Wet look bun
Wet look hairstyles can be rocked IRL and this wet look bun proves it. The only question is: what swanky earrings will team with this hot look?
Editor's tip: Use a spray-on gel, like the VO5 Wet Look Styling Gel, to help smooth your hair back, and give your 'do an on-trend, wet-look finish.
22. Upside down French braided updo
One of the chicest and most versatile gym styles, this look boasts playfulness and practicality, making it perfect for high-impact exercise regimes.
Next read: Ready to learn how to master this look in and out of the gym? Then take a peek at our step-by-step tutorial.
23. Wrapped ponytail
Hair updos (like this wrapped ponytail) will help elevate your mane game in a matter of minutes.
The simple trick of concealing your hairband with your hair will give your style an extra polished edge.
24. French box braids
If you thought your box braids styling potential was limited, think again! Just take this French braid, for example, we love this look for the office and date night.
25. Boxer braids
Attention gym bunnies: the boxer braid is the tough hairstyle you've been waiting for! Once you rock them once, you will never go back.
26. Curly pineapple
When it comes to hair updos for curly hair, the pineapple is one of our favourites. Not only does is it look cute and do a great job of showing off curls, but it also works as a way of preserving your curls while you sleep.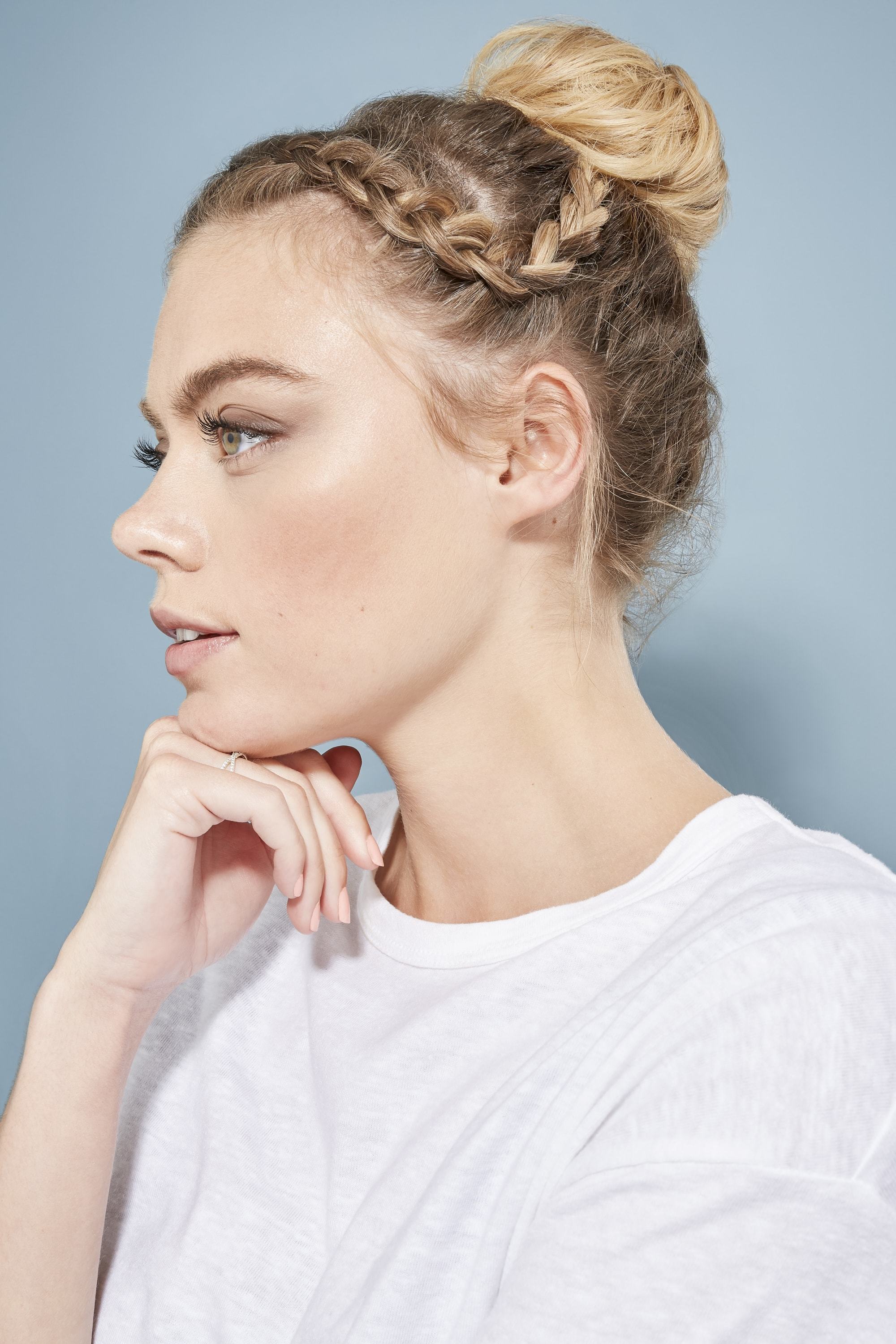 27. Headband braid
If you are currently growing out bangs and want an updo that doesn't require an army of bobby pins, a headband braid is the answer.
28. Messy space buns
Beach holiday planned this summer? These sweet space buns have got your back, just use the beachy texture your hair post-swim to create a perfectly undone look.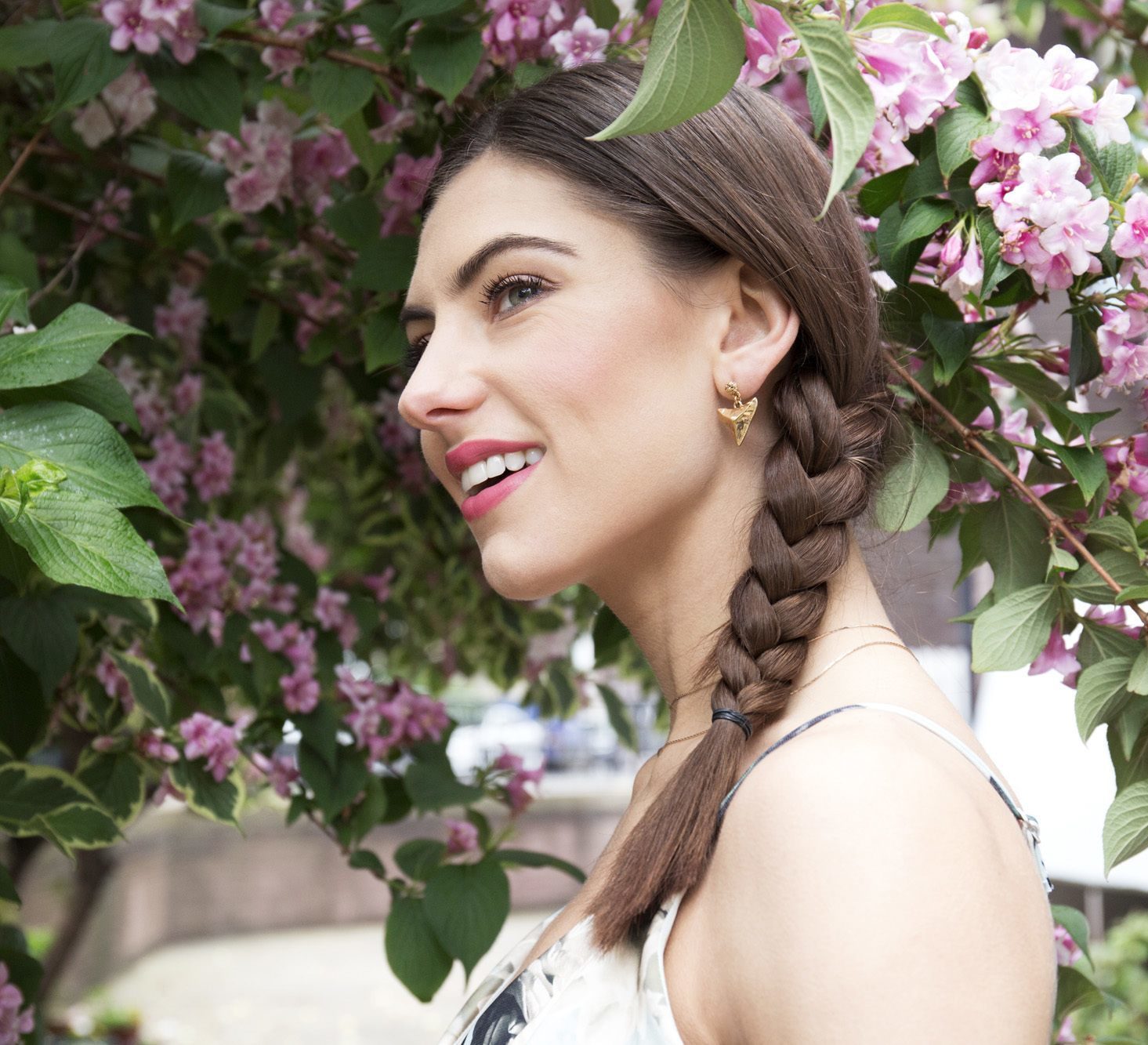 29. Side braid
We all turn to a side braid in the summer heat, not only to keep us cool but make us feel extra put together, too.
30. Scarf wrapped ponytail
High-fashion updates don't get more stylish than this! Upgrade your everyday ponytail by wrapping a headscarf around the lengths of your hair and securing with a bobby pin.
Prev Article
Next Article
Article
See Jennifer Lopez's glam top knot + find out how to recreate her hairstyle!
Jenny from the block just got glam!
See article