The easiest ways to create a beautiful braided updo: Tutorials and inspiration for princess-worthy hair
Rock a braided updo like a pro!
Calling all Disney princess wannabes, we've got a fairytale-worthy look you're going to fall head over glass slippers for. Chic, romantic and unquestionably stylish, a braided updo is one of the most elegant hair looks ever.
A step above classic ballerina buns and simple french braids, this suits-everyone style is slightly more complex to master but totally worth the effort. If you're feeling like you might need a little extra help managing this beautiful updo, fear not as ATH are here to be your hair fairy godmothers.
Follow our easy step-by-step tutorial below to master the basic braided updo. And, if you're feeling extra fancy, keep scrolling for a more decorated version of this gorgeous style.
6 easy steps to creating a braided updo
Give the look a little something extra with this woven braided updo tutorial
This simple, yet elegant twist on the classic high bun will add a little pizzazz to any ensemble, pronto! So, get your ribbons at the ready, and read on for our simple step-by-step guide.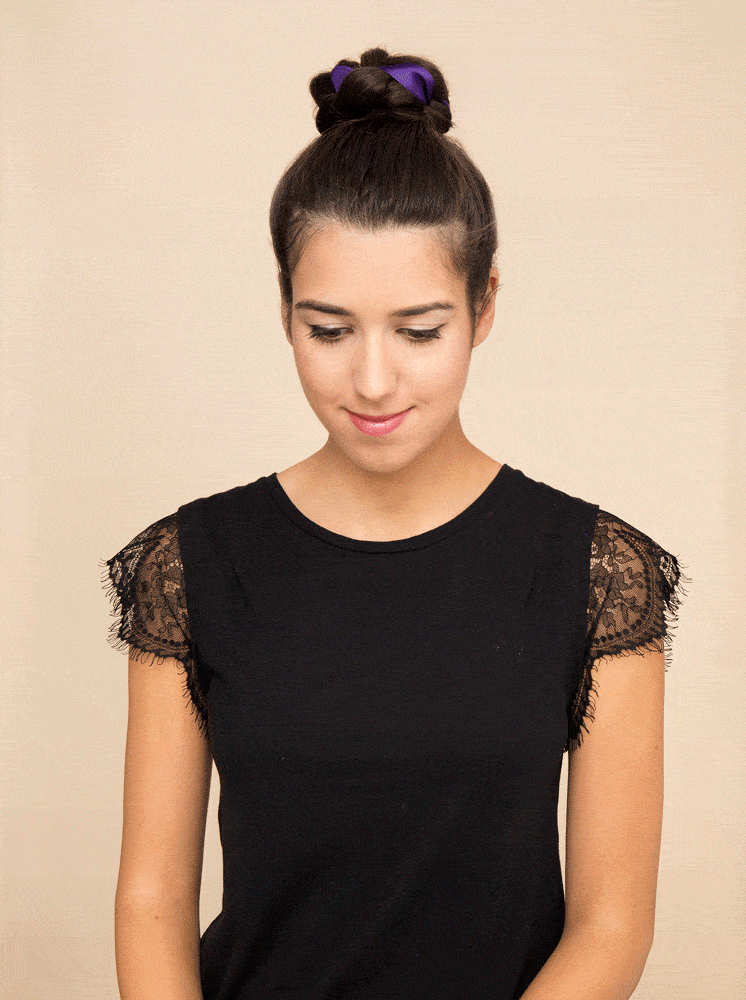 Now, don't be fooled by its complex appearance, because this 'do can actually be achieved in just 6 simple steps (yes, really!). So, keep on scrolling, and prepare to stun everyone with your incredible styling prowess!
How to get this look:
1. After brushing through straight hair, apply some TONI&GUY Smooth & Shine Gloss Serum to your mane. This will help to banish any pesky flyaways and give your hair a luscious sheen!
2. Next, gather your hair into a super high ponytail. This should sit on the middle of the top of your head.
3. Now take your coloured ribbon and tie it around the base of your ponytail.
4. Once you've done that, divide your ponytail into 3 equal sections, with one section including the coloured ribbon. Use these 3 sections to create a simple 3-strand braid (with the ribbon woven through it), securing your plait at the end with a clear hair elastic. If the ribbon exceeds the length of the braid, simply cut it at the bottom so that it's the same length.
5. Then wrap your plait around the base of your ponytail until you've created your woven braided updo! Ensure that the end is tucked away under the bun, and secure your updo in place with a few bobby pins.
6. Before skipping off to showcase your new 'do, remember to spritz some VO5 Firm Hold Hairspray over your bun at arms length, to help keep it wobble-free!
Prev Article
Next Article
Gallery
Easy braids for medium hair: Gorgeous plaits you can create in minutes
These easy medium hair braids will be a doddle once you know how!
See article