Simple hairstyles for straight hair perfect for everyday wear
Keep your hair sleek and stylish all day long!
It's easy to think us girls with pin-straight hair have it easy. Yet while having straight can mean a simple care routine, there is a major issue that many people face: finding hairstyles for straight hair that aren't boring!
Let's be honest, things can sometimes get a little dull when it comes to styling it, day in, day out. And while you want that extra 10-minutes snoozing time in bed, you also want your hairdo to look cool and interesting, right? Well, fret not: because now you can have the best of both worlds! How? Simply by scrolling down and taking a look at the 6 hairstyles for straight hair that the All Things Hair team are gifting you today. (You're welcome!)
6 Simple hairstyles for straight hair
Blunt fringe
Want to look polished, but don't want to lift a finger to style your mane? Then try adding a full fringe to your straight haircut! It's the perfect way to instantly update your look, plus those with super straight hair will find it an absolute breeze to style in the mornings. Just be sure to find the right length and shape for your face shape and don't be afraid to consult your stylist for some advice.
Editor's tip: Does your fringe get greasy quickly? Then instead of misting all of your hair with dry shampoo, try spritzing just your bangs, as it'll instantly help your locks look fresh in between washes! We particularly love the TRESemmé Instant Refresh Cleansing Dry Shampoo, because of its almost invisible residue.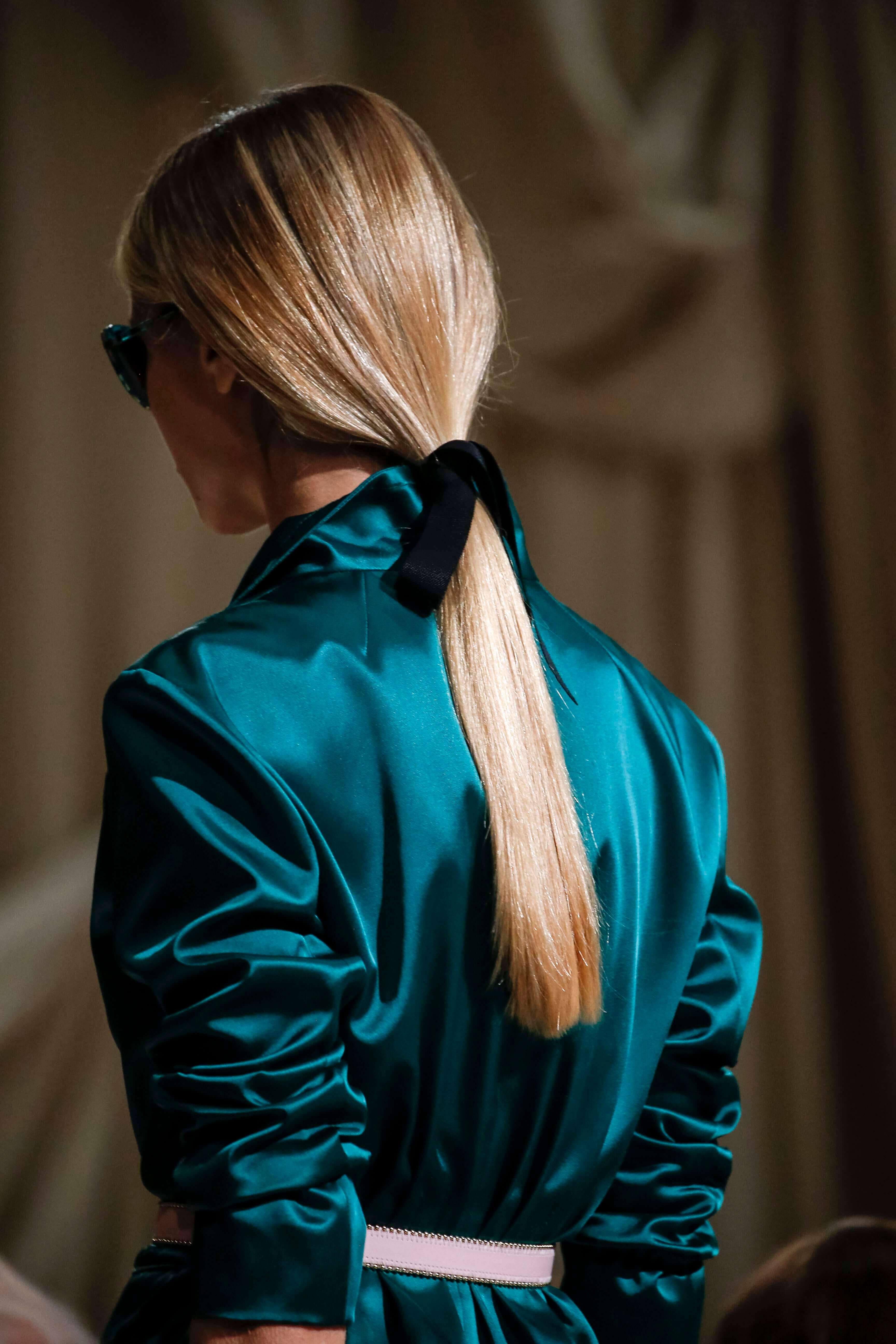 Classic low pony
Sometimes, simplicity really is best, and a classic low ponytail is the perfect case in point. But before you pass this elegant updo off as boring, we urge you to look at Chanel and Oscar de la Renta's spring/summer 2016 runway shows – they're sure to change your mind!
By keeping it super sleek and accessorising the models' ponytails with clips and velvet ribbons, this low-key hairdo is instantly upgraded to a cocktail-worthy look. Now, will you consider it?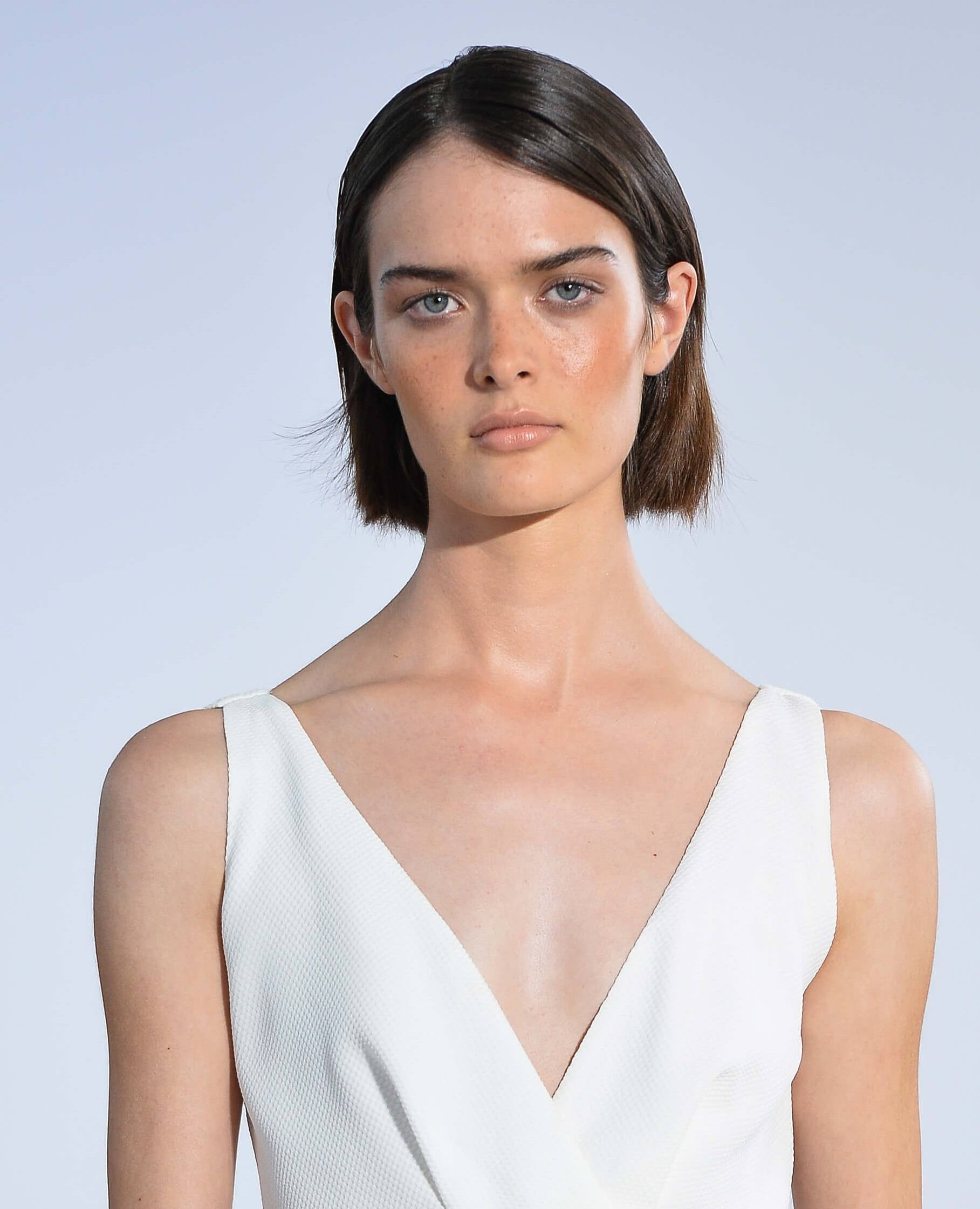 Sleek bob
A sleek bob haircut is one of the most versatile and fuss-free hairstyles for straight hair. But if you're looking for a way to inject an adding bit of interest to this simple 'do, simply working a few simple twists into your mane can help give it a cool, contemporary edge.
For example, get your stylist to work in a subtle difference in length for effortlessly modern results, try wearing it with a centre-parting for a more casual effect, or even style it with a deep side part for a more directional outcome!
Dutch braid
Straight hair – especially if you have lots of it! – is perfect for braiding, as its smooth, sleek texture makes creating all kinds of complex plaits super easy. So, to keep your hair up all day long, while still looking super stylish, why not try this pretty Dutch braid?
Editor's tip: To make it look thicker, try pancaking (gently tugging) your braid once done – and don't forget to seal in place with V05 Sublime Sleek Creation Hairsrpay, to ensure your 'do is picture-perfect all day!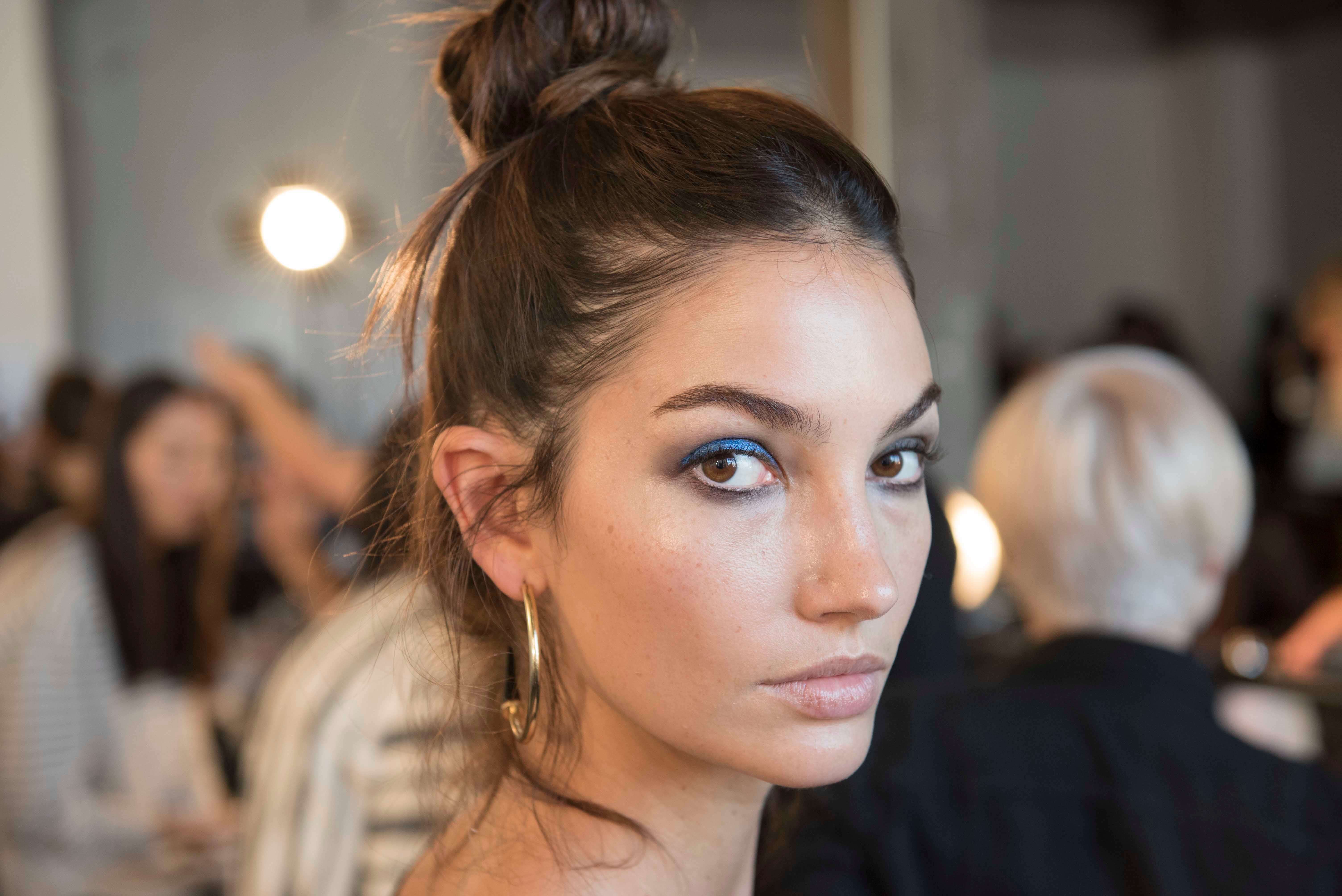 High bun
Now, one of the biggest issues for girls with straight hair, is its lack of texture. Yet if you don't want to spend hours applying multiple products and using heated styling tools to achieve extra volume and tousle, don't worry: because there is a way to fake it 'til you make it! And all it takes is to rock a fast, easy-to-create high bun.
To get the look, simply twist your hair up in a high ponytail, then wrap it around its base, and secure with bobby pins. Once you've created your bun, loosen a few strands of hair around the top and your face, to get a softly romantic finish.
Low pigtails
According to high fashion designers and It girls like Alexa Chung and Harley Viera-Newton, pigtails aren't just reserved little girls anymore. And you know what? It looks particularly chic on those with super sleek, long straight hair!
For the most elegant outcome, keep a neat centre part and wear them low with a twist, like the girls at Marni SS16 runway show, or tie a silk ribbon around the base for an extra pinch of cool femininity. Also, don't forget to work 2-3 drops of the Toni & Guy Glamour Serum Drops between your palms, before smoothing it through the mid-lengths and hair ends, for a beautiful shiny finish!
Loved these quick and easy hairstyles for your straight locks? Great! Then we bet you'll also be interested in reading about the problems only girls with straight hair with understand (and how to fix them), here.
Article
Shampoo for straight hair: The one thing standing between you & Kardashian-worthy hair
What would Kim Kardashian West do? Use a shampoo for straight hair, of course!
See article