Straight hair? Master these sleek 5-minute styles!
Uber chic and easy hairstyles perfect for the time-poor.
Whether you're naturally blessed with super straight, smooth hair or have achieved the effect with straighteners, finding fresh new ways to style your poker-straight locks can be a bit of a challenge, especially when you're short on time. But don't worry, if inspiration is what you're after, you've come to the right place. Take a look at our gallery and make the most of your luscious locks with one of these simple but striking straight hairstyles that won't take longer than five minutes to master. You're welcome!
Quick & easy straight hairstyles to nail now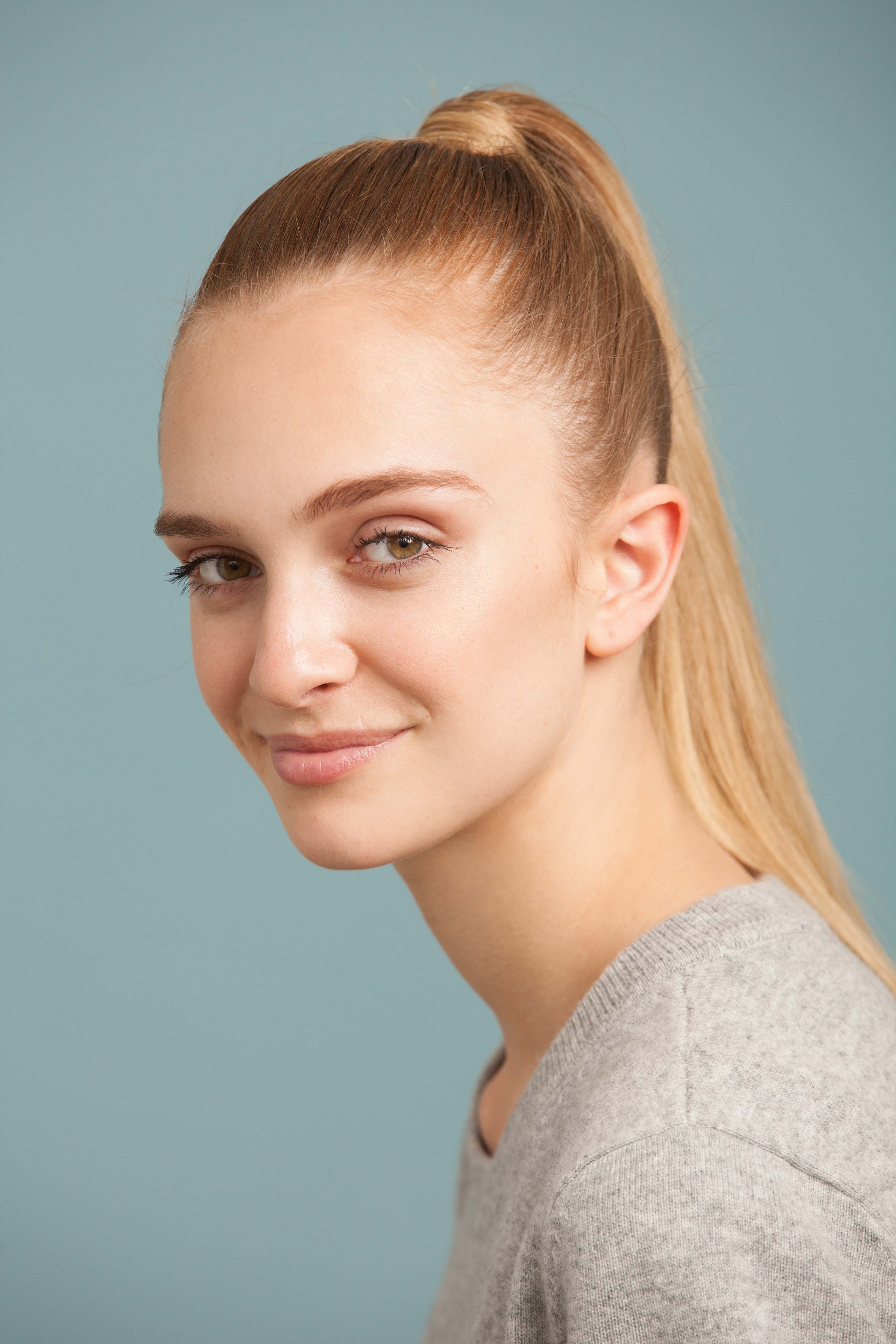 1. High fashion ponytail
Uniformly sleek, high, swingy ponytails seem to always find their place on the fashion runway, which is why we've added this timeless favourite into our straight hairstyles gallery. If you want to feel empowered in the mornings, recreating this hairstyle is the way to go. Try a centre parting for a slicker look, or a zigzag parting for something more adventurous. You can also give the look a fun twist by splitting your high ponytail into two equal sections, twisting from your roots to your ends before securing with a clear elastic band.
Tip: For a super sleek look, apply some TIGI Bed Head After Party Smoothing Cream (£17.50*) to your hair before styling, to help banish any pesky flyaways whilst giving your hair a healthy-looking sheen.
2. Inside out ponytail
Where there's a high, there's a low. As we know, nothing quite beats the casual elegance of a well-executed low ponytail – not to mention, it also makes a great base for more ambitious looks.
If you're tired of wearing a simple low ponytail, why not switch it up for a sexy topsy-turvy style instead? We especially love this inside out version above, and it's super simple to recreate. Pull your hair back into a low ponytail and secure with a hair band. With your fingers, create a gap above the base of your ponytail (just above your hairband), and pull your ponytail through the hole, pushing it from underneath and pulling it out over your hair band. It's a similar technique to creating a topsy-turvy ponytail, but the effect is reversed. To finish, take a small piece of hair from your ponytail and wrap it around your loose lengths (you can choose the position depending on your desired effect, but we like it at the base of the neck like the look above). Secure with a bobby pin underneath, and voila!
3. Half-up bun AKA the 'Hun'
One of our favourite straight hairstyles is the Hun – a casual yet flirty 'do that received the royal seal of approval when Kate Middleton was spotted sporting it. The best thing about this hairstyle is that it requires minimum effort in exchange for maximum impact – the perfect day-to-night option if ever there was one. So if you're looking for a really wearable, feminine hairstyle that's sleek yet practical, why not try this style on for size? To create it, section your hair in half and secure the top into a ponytail at your preferred height (lower feels more relaxed, higher gives a cool-girl look). Twist and wrap the ponytail around itself to create a bun and secure in place with bobby pins. Set with a spritz of VO5 Sublime Sleek Creation Hairspray (£3.99*) and you're good to go!
4. The hidden braid
Add a little je ne sais quoi to your look with a hidden braid. It's been on our radar ever since American designer and stylist Rachel Zoe sent her models down the runway with poker straight hair, accentuated with a single hidden braid. To achieve this look, pick where you want your braid to fall and then take a piece of hair (no thicker than 2 inches) and begin braiding. Secure with a thin elastic band that matches your hair colour. For a healthy-looking polish, finish by spraying your mane with the Toni&Guy Glamour Moisturising Shine Spray (£7.49*).
Tip: try adding extra hidden braids for an even more playful outcome.
5. Ballerina bun
Borrow from the ballerinas' books and try this wear-anywhere bun that just oozes sophistication. Whether you're looking for an easy everyday 'do or the perfect simple style for formal occasions, this elegant option is one to add to your list. And, while the ballerina bun is usually worn at the middle of the head, it can be worn higher up – like a structured top knot – or lower down, if you prefer.
To get the perfect ballerina-inspired bun, follow our step-by-step guide.
Inspired to try one of these straight hairstyles?
*RRPs are Unilever suggested retail prices only, it is at the discretion of the individual retailers to set the actual price.
Prev Article
Next Article
Tutorial
How to recreate Diipa Khosla's slicked back sides hairstyle for festival season
Do you want a super easy but fully effective 'do you can create in a matter of minutes? Why of course you do. Well, you're in luck because we have the perfect festival look for you, right here.
See article