Prom hairstyles for long hair that are totally princess-worthy!
Long prom hairstyles that'll make you feel like a princess? Count us in!
Prom hairstyles for long hair? You know we've got plenty up our sleeve! So stop the panic and step away from your phone, as we've done all the hard work for you and scoured the web for the best styles out there. So you can trust us when we say: choose one of these long prom hairstyles and you'll be ready to #slay. 
Whether you're donning a floor-length frock or thinking about wearing a low-key number, don't forget to click through our gorgeous hair gallery or scroll down to see our head-turning hair suggestions.
Prom hairstyles for long hair: Stunning styles to try
Crown it up
It's your prom, which makes you a practically a princess – well, at least in our eyes! So, all that's left to do is to prove it to the world with contemporary crowns that are befitting royalty!
Of course, how regal you go is entirely up to you; your options are bountiful with flower garlands, pearls, sparkles, feathers, and much, much more!
Editor's tip: Let your headwear be the talking point with long and relaxed-looking hair. Just give your locks some sheen by investing in a hair serum (we heart the TIGI S-Factor Silky Smooth Moisture Serum) to tame flyaways. It's guaranteed to help your hair stay frizz-free all night.
Half-up, half-down twisted braid
Can't decide whether you want to wear your hair up or down? Who says you have to!
If you're looking for one of the easiest prom hairstyles for long hair, that will ensure you to stand out from the crowd for all the right reasons, this one will be right up your street. Simple but striking, the half-up, half-down twist is easy to do, yet looks super delicate and elegant!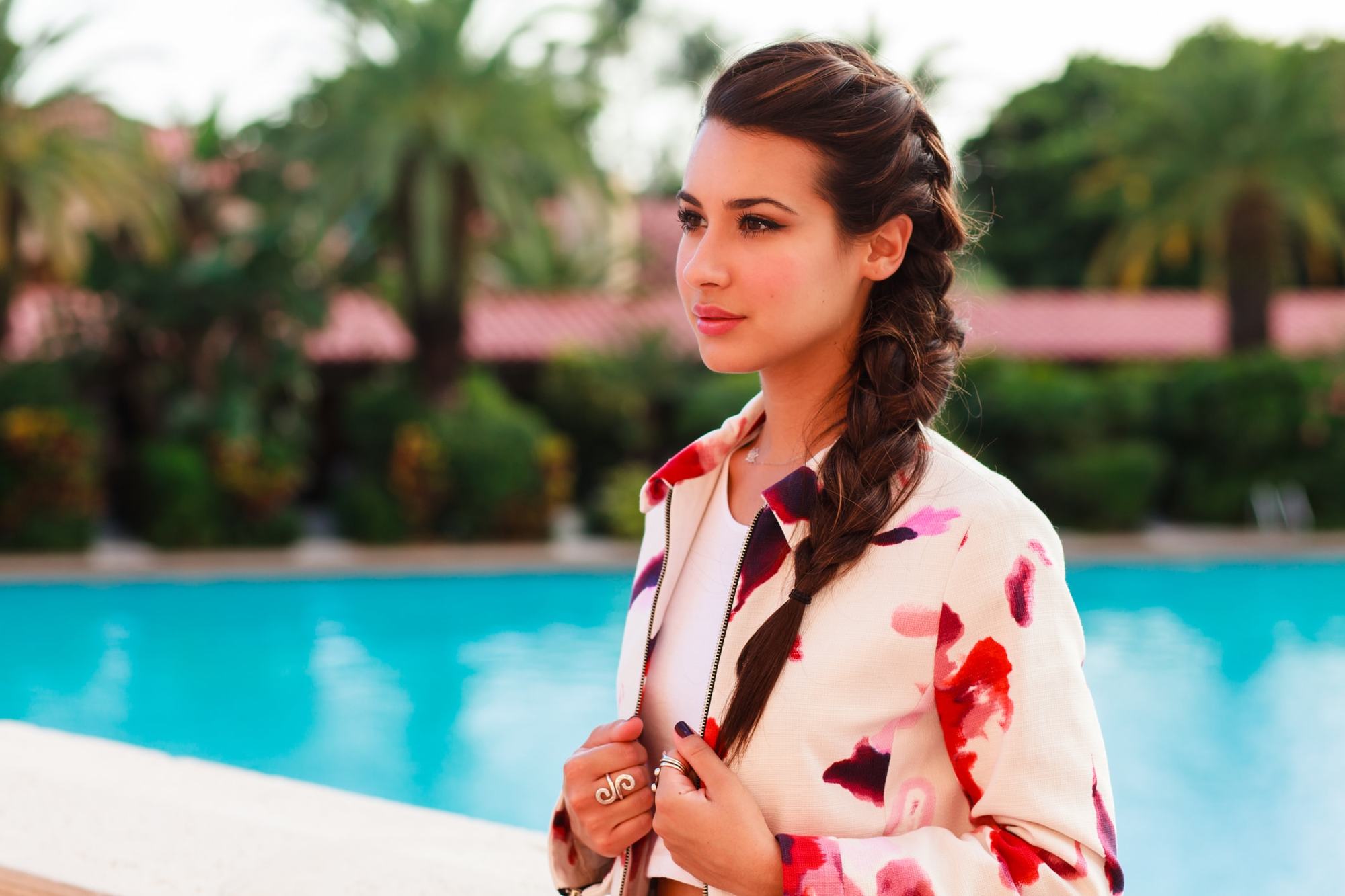 Side braid
Looking for a quick and easy way to liven up your Rapunzel-like locks? Try rocking a side braid! It's hard to go wrong with a braided hairstyle and if you're a last-minute kind of gal, you can still look like you've spent ages on your hair with this simple braided 'do.
But if you're feeling experimental, you can try fishtail side braid or just simply adorn your pretty plait with some of your favourite hair accessories!
Editor's tip: Finish off with a healthy dose of the VO5 Classic Styling Extra Hold Hairspray to secure the look in place all night long.
Milkmaid braids
Want a romantic updo that'll stay put no matter what kind of dance moves you'll be busting out? Then you really can't go wrong with a milkmaid braid. And don't worry, they're easier to create than you think!
Classic chignon
We love the chignon because it's such a versatile little updo, with no hard and fast rules to creating it. Not only that, but it's also a fail-safe classic – which proves that elegance is timeless. Always refined, the chignon can be as tight or as undone as you want. 
Editor's tip: For a more polished vibe, apply a couple of pumps of the TRESemmé Runway Collection Get Sleek Smooth & Tame Cream on towel dried hair.
Alternatively, for a more relaxed vibe, simply tease out loose sections from the front and spritz with the TIGI S-Factor Vivacious Hairspray for hold.
Long, flowing curls
Soft, flowing curls are always a fail-safe option when it comes to injecting a dose of red carpet glamour to your favourite evening ensembles. Perfect for adding movement, volume and shape, while still retaining a certain sense of effortlessness.
Multiple braids
If you're looking for prom hairstyles for long hair, yet still want to show off some of your hard-earned length, a half-up, half-down hairstyle could be the ticket!
Opt for contrast in textures, keeping some of your natural hair free and straightening other sections, for an easy and edgy prom look. Credit: @naeemahlafond
Curls away
No occasion is more befitting of big curled hair than a ball, so treat yourself to a power blowdry. Or, if you are feeling adventurous, read our tips on how to get a curly blowdry at home. Trust us, it's easier than you think!
Editor's tip: Try the TIGI Bed Head On The Rebound Curl Recall Cream for your curly 'do, as the amazing memory cream will spring curls back to life with one simple scrunch!
Sleek waves
Go all out glam with one of our favourite prom hairstyles for long hair: half-up, half-down waves!
This look is all about keeping your tresses super sleek, with a subtle wave to add that glamorous vibe. If you look really closely, you'll even notice a cute mini braid that frames the hair. Credit: @etienneortega
Mini fishtail braid
Boho babes will love this pretty hairstyle, that's just enough glam, without betraying your laid back, hippie-girl roots.
This is one of the simplest prom hairstyles for long hair and it's super easy to re-create – no stylist required! And if you need some tips on mastering the fishtail braid, follow our step-by-step tutorial. Credit: @emmanichols_hair
Bubble hair
We think that the bubble ponytail looks so stunning and intricate – yet it's so easy to master – making it one of the most perfect go to prom hairstyles. Long hair-ladies will love!
Start high up on your head for maximum effect, sweep your locks into a half-up, half-down style. If you've got naturally curly or wavy hair, this will work really well, as your tousled hair will give the look added texture! Credit: @mattshair
Textured ponytail
If it's understated hairstyles for prom for long hair that you're after, consider a simple ponytail. Before you protest that it's too basic, let us tell you… there's a lot going on here. This is not just a ponytail!
First create plenty of volume in the roots, then create some height with your ponytail. Finally add plenty of texture and movement to the lengths of your hair, for added glamour. Simple and beautiful – ideal for minimalistic babes! Credit: @marianna_hewitt
Full jewelled fishtail
Want instant glam, but need to keep the locks off your face so you can party the night away? Then this prom hairstyle is for you!
We love the full, thick fishtail braid, but what really adds the 'wow' factor is the embellished hair clip that takes this style from pretty to pretty magical! Credit: @cleverhairstyle
Large Dutch braid
Hairstyles for prom? Long hair? Then the braiding world is calling your name!
We love the idea of this elegant updo, teamed with a floor-sweeping dress! This look works really well if you've got very thick hair, as your Dutch braid will look full and fabulous. Credit: @michaelgrayhair
Double Dutch braids and flowers
We think you'll agree that this striking look is simply stunning from the back and we're pretty sure it looks just as gorgeous from the front, too!
Create two Dutch braids on either side of your head, then secure them with bobby pins at the nape of your neck. The fresh flowers really bring this look to life and give it the ethereal quality, that will get all eyes on you at prom! Credit: @twistsalonvictoria
The low bun and loose braid
There are plenty of long prom hairstyles that are pretty, but we like to think that this style is more than that – it's head turning!
The loose, almost undone braid that merges in to a low, messy bun, looks achingly elegant. Make sure you use plenty of hairspray to keep this 'do in place for when you hit the dance floor. Credit: @tonyastylist
Hollywood waves
Prom hairstyles for long hair that exude Hollywood glamour certainly get our attention!
Use either hot rollers or a curling wand to create big, sultry waves and remember to keep the rest of your tresses sleek and frizz free. You'll be the belle of the ball with this stunning 'do! Credit: @stavroulasophiamua
Loved these magical looks but craving even more inspiration? Stay right there and check out these stunning going out hairstyles – they're just the thing to make a serious style statement!
Prev Article
Next Article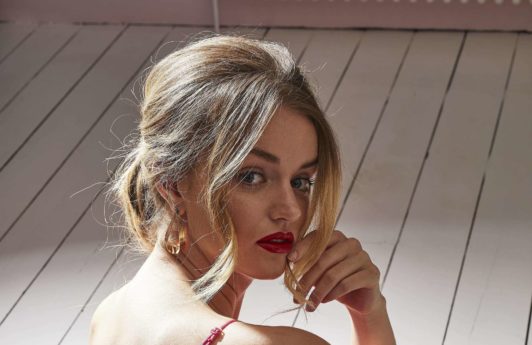 Video
27 prom hairstyles to try (for all hair lengths and types!)
It's not just your outfit that matters, it's also your prom hair!
See article