Beat hair boredom with the hair foil trend we're currently loving
This hair foil trend is as good as gold! 
If there's ever a time to go heavy with the glitz and glam, it's for summer, right? Well, lucky for you, this hair trend will make the perfect add-on to any summer ensemble! Nope, it's not a hair accessory per se, it's something way more dazzling: hair foil.
Okay, so we were also a little confused when we first heard those words, but trust us, ladies, this stunning technique will ensure you're never in a hair rut again. Intrigued? Then keep on reading to discover more about this unique hair trend and how you can achieve it at home.
Hair foil trend: The surest way to beat hair boredom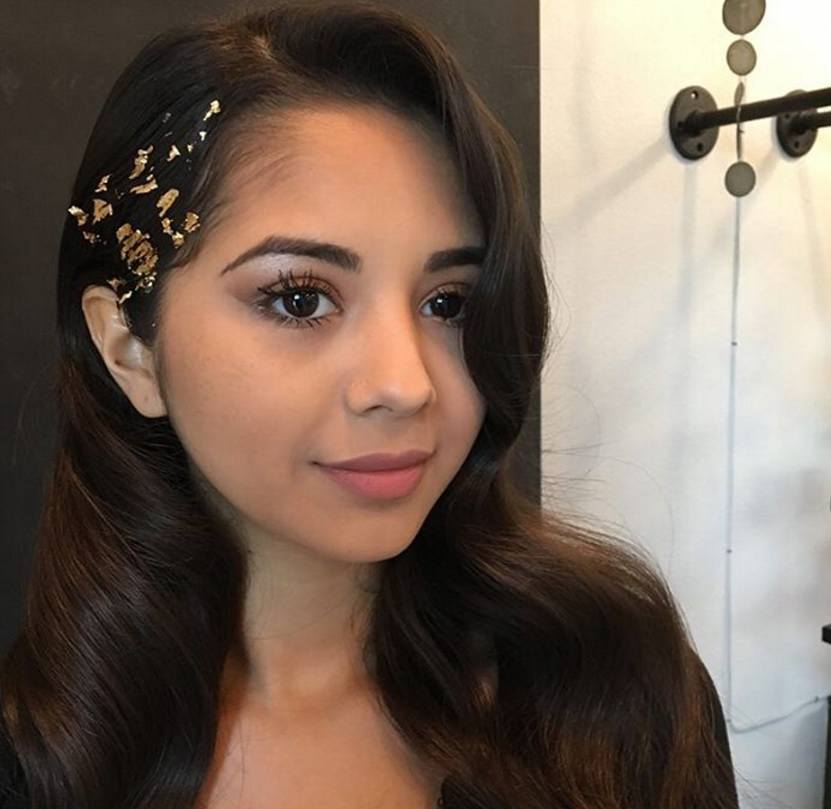 Drawing inspiration from the glitter roots and rainbow glitter hair trends, hair foiling quite simply involves applying small pieces of metallic foil onto your tresses.
The most common way people are rocking this trend is with metallic flecks of gold, silver, or copper, but you can also get hold of brighter colours, if you really want to give your mane some extra bling! Credit: @beautylaunchpad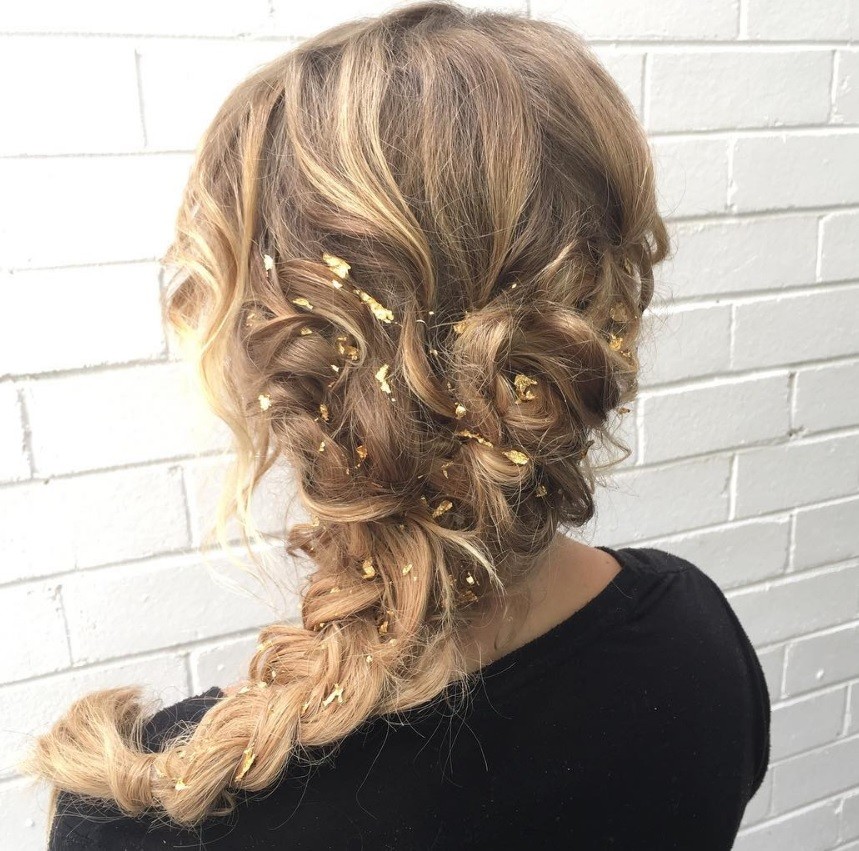 To rock this gold leaf-inspired hair trend, you don't need to be a hair styling pro; in fact, you can be a complete hair rookie and work the look.
Once you've created your 'do, you'll need to pick an accent spot to position your foil. From styles such as side-swept waves to a simple ponytail, no 'do is off limits if you want to give an ethereal finish to your hair! Credit: @lexx_ellejhair
If you're wearing your hair down, the perfect position for your foil is just above your ear. However, if you're sporting a braid, you can pepper in small flakes of foil throughout your plait, to really make your weaving pop!  Credit: @bluntandco_ 
Hair foil has been gathering steam since it first appeared on the catwalk at the Dries Van Noten SS14 show. Since then we've seen celebrity after celebrity give the style a whirl and now all our favourite Instagram accounts have brought the style back in time for summer. Credit: @violetmua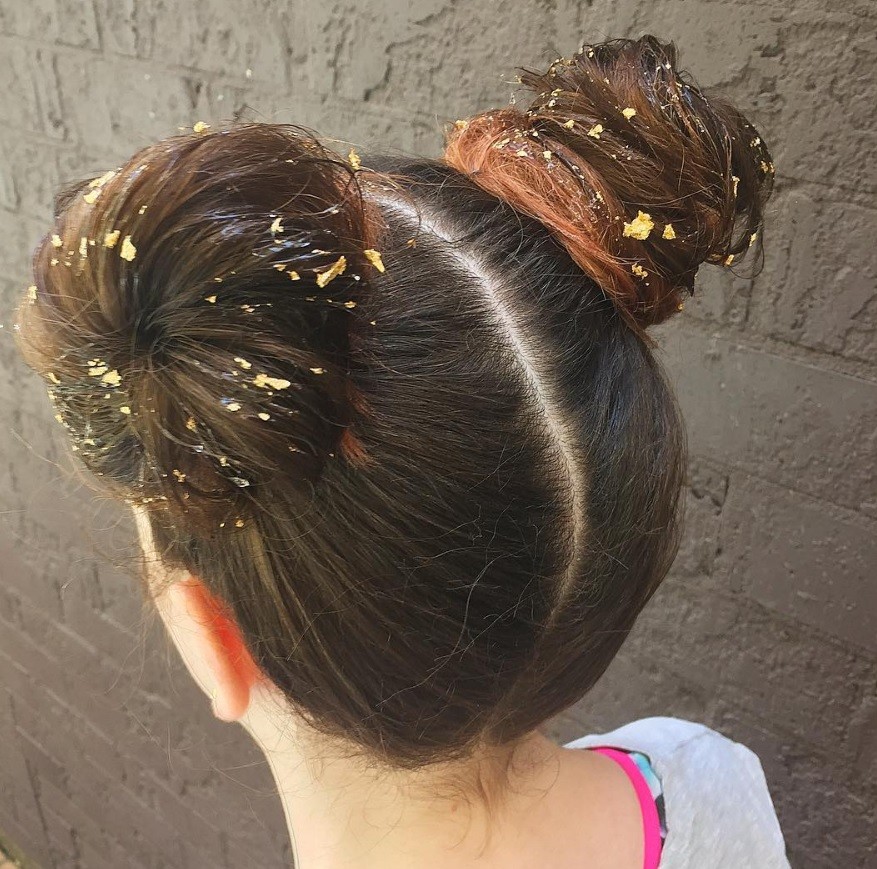 To adhere the foil to your mane, spray a strong-hold hairspray (like the TRESemme Extra Hold Hairspray) onto your chosen section of hair, until it becomes sticky. Then quickly place a few foil specks onto that area in a random pattern… Credit: @beautyatelieraus
Now hold them in place for a few seconds, using a makeup brush or your fingers, until you're sure they're properly attached to your strands. To set your glamorous look in place, finish with another spritz of hairspray! Credit: @hairbylaurenm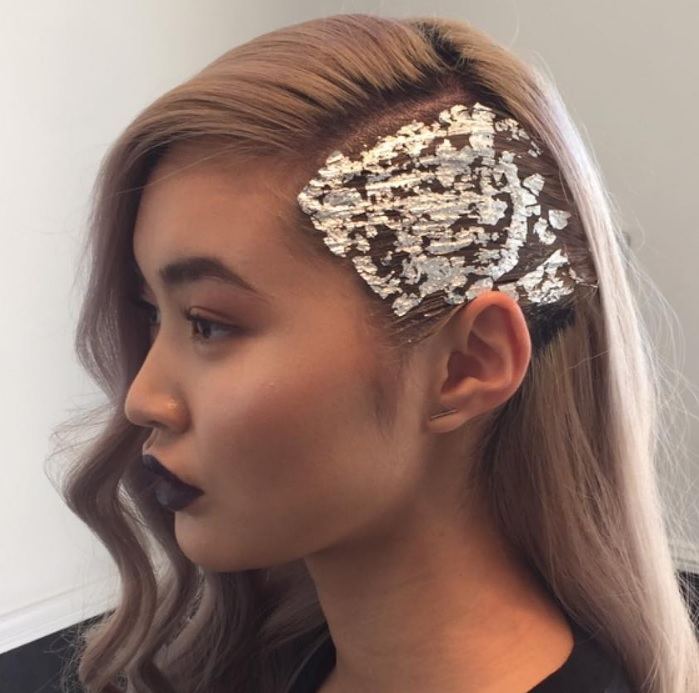 The true beauty of the hair foil trend – apart from its dazzling finish – is that you can rock it in so many ways! From all-over foils to creating pretty patterns: whatever way you choose to work it, you're guaranteed to never have a dull hair moment again. Credit: @blaqhairandbeauty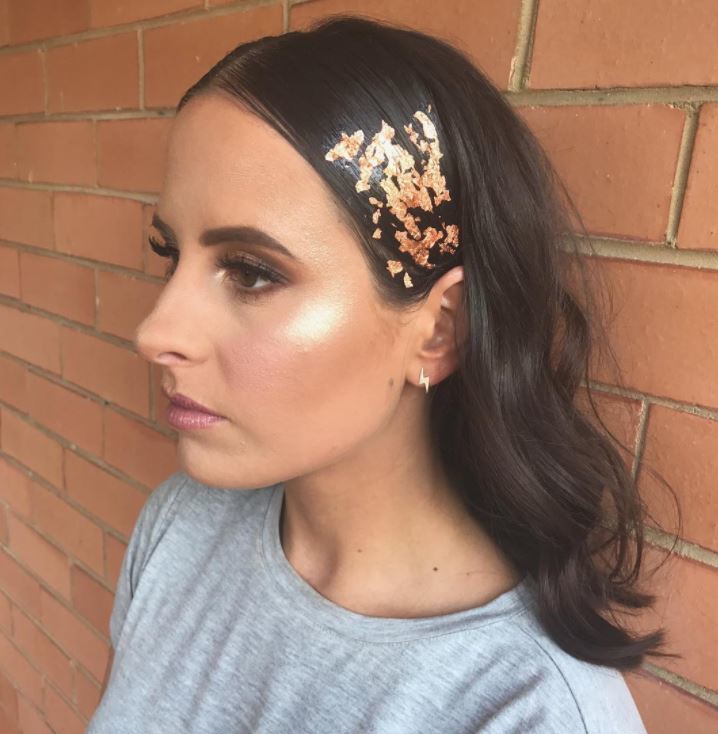 Summertime is all about festivals and fun BBQs, so you'll need a fabulous hairstyle to match. Make like this Instagrammer and add a touch of metallic hair foil to the sides of your tresses, for a peekaboo finish. Credit: @bluntandco_
Ready to go all out with this trend? When a few pieces of hair foil just isn't enough, why not over load your tresses with dazzling hair foil and ensure all eyes are on you? Credit: @beautyatelieraus
Greasy roots? Ditch the cap and drop that dry shampoo, as hair foil has come to the rescue. Slicked back styles have been reigning supreme lately, but upping the ante is this swept back look with masses of gold hair foil. Credit: @thelovely_lady_
If you're ready to completely overhaul your go-to style, look no further than this Instagram star. Channelling her very own take on Cara Delevingne's Met Gala 2017 look, this lady has gone all out to impress – and impress she certainly does! Credit: @aureta
In need of further inspiration to beat hair boredom? Then you're going to jump for joy at the parting braids and hair rings trends that we've spotted on Instagram! Trust us: these 'dos are so glam, they're practically made for the summer.
Prev Article
Next Article