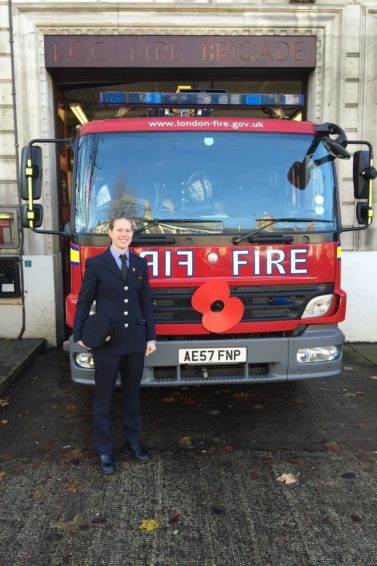 Working It: Playing a Girl's Game in a Boy's World
We chat to a football-playing firefighter and find out how she deals with working and playing in male-dominated spaces.
Hi, nice to meet you… Tell us a bit about yourself.
I am a full-time firefighter in the London Fire Brigade and a former semi-professional footballer. At 14, I decided I wanted to be a firefighter after seeing all the courageous stuff you see on TV. It was either that or a stunt woman.
What do you love most about your job?
The excitement of the job and knowing that every day is different. From major incidents, saving people from high-rise building fires to visiting schools to talk about our work at the brigade.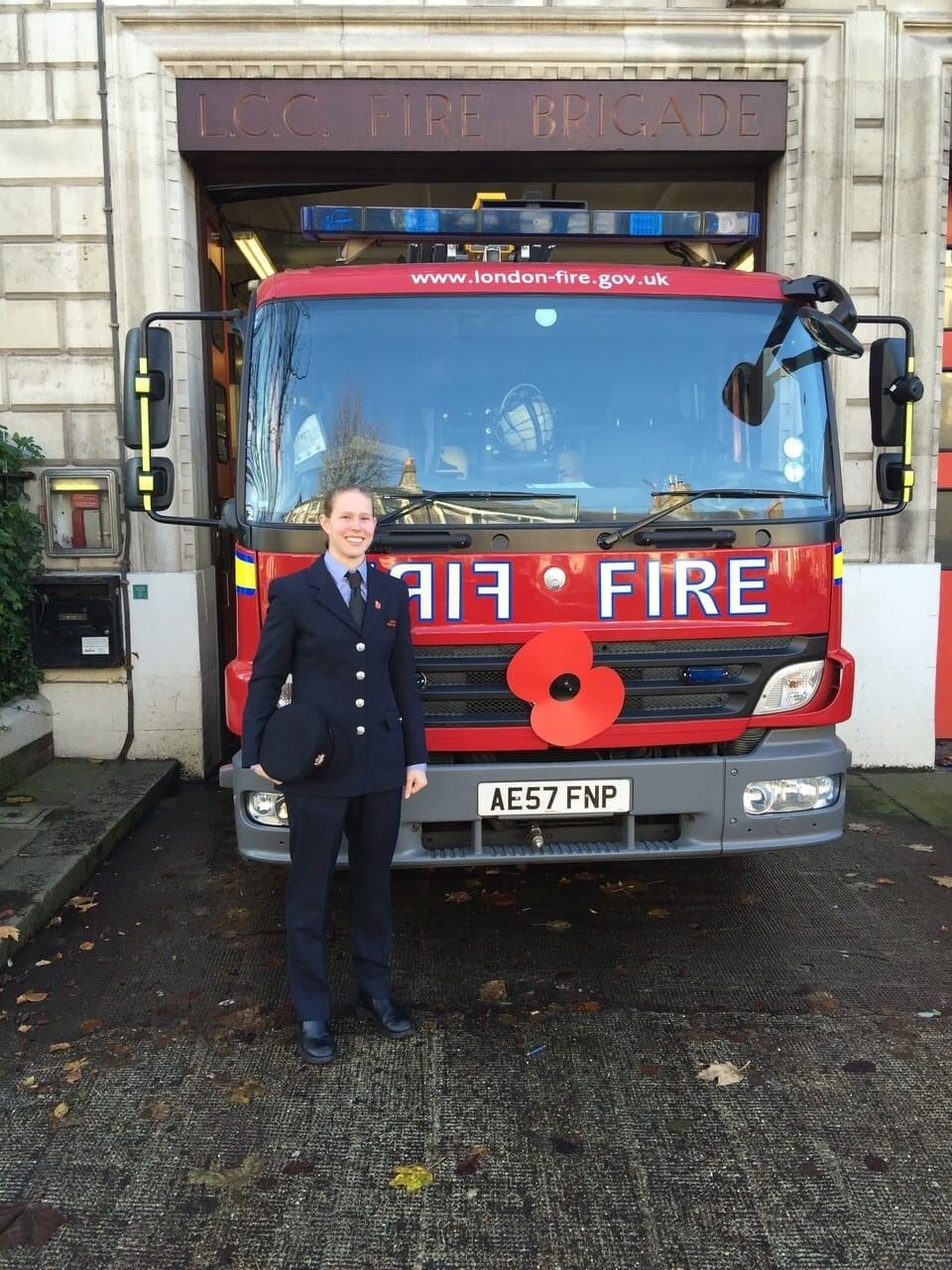 Firefighting and football…. Two quite male-dominated jobs. What is it like working in them as a young woman?
I feel like I'm accepted in the industry. However, I will say that it is still very much a male-dominated industry and not equal. I have also suggested open days specifically for women to help them understand the job and application process. And with my work as a mentor and coach,  I'm able to have more of a presence in the industry. I hope this will help inspire a new generation of recruits by showing them women can be firefighters.
What about football?
I've been playing football for as long as I can remember, and I think that's because I have two older brothers. I played throughout my teens and played for semi-pro Millwall Lionesses. But because I wanted to be a firefighter, I couldn't do football full time, so now I play for Brighton-based Victoire FC Ladies.
What are the differences between male and female football?
Women's football is really having a moment but there is still a lot of work to do. For example, the refereeing is not of a high standard and therefore this reflects on the game and injuries happen. I was injured in December because of poor refereeing, so I think that is something that needs to be looked into.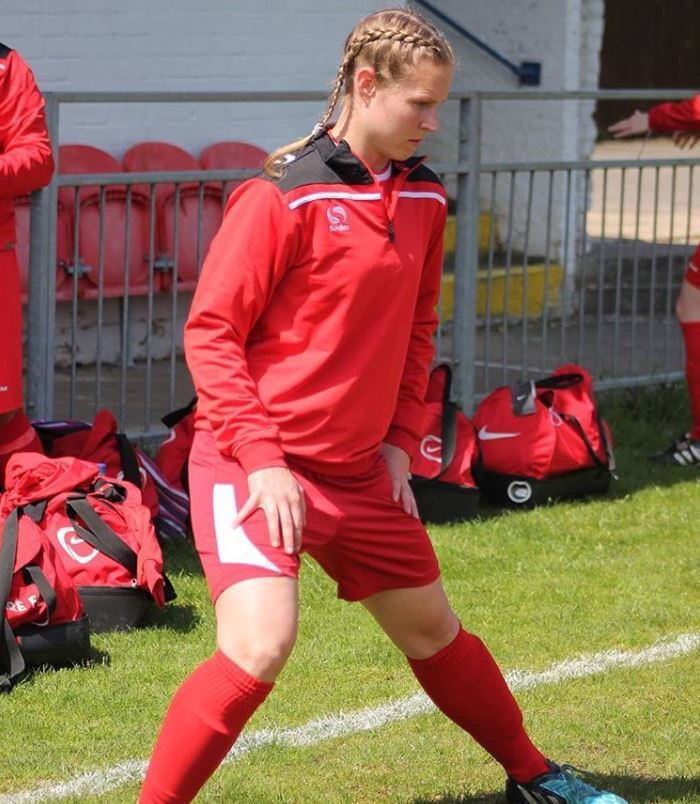 Male footballers are known for the pride they take in their hair. What is your relationship with your hair?
In the fire brigade, you always have to wear your hair up and, of course, there's the helmet and face mask. I try to wear my hair out more, as putting it up gave me split ends, but I will still have to wear it up while at work, so it's a catch 22.
If I have a special occasion, I straighten it or curl it, but I usually have to ask a friend to do it as I'm clueless when it comes to styling my hair, to be honest. I have super fine, super thin hair, so if I do want to wear it down I have to blowdry it to give it volume.
For a special match, I plait my hair into two French braids. Plaits are a good luck omen for our team because we braided each other's hair for one match and won the league.
All that sport you must get sweaty. How often do you wash your hair?
Now about every three days, but I used to wash it every day because of all the training. I also only rough dry my hair, which takes seconds as my hair is so thin, and then I stick it into an updo like a ponytail or bun.
What is your firefighting, sporting action hero hair tip?
Don't wash your hair every day. I now just rinse my hair in the shower, not always using products, which mentally makes me feel like I've freshened up.
Top Product Tips for Fine Hair
Love Beauty And Planet Volume & Bounty Shampoo and Conditioner
If you are like Josie and your biggest woe is fine and flat hair, start your journey to voluminous hair in the shower with the Love Beauty And Planet Volume & Bounty Shampoo and Conditioner.
Specially formulated for fine and flat hair, this volumising shampoo and conditioner is infused with Coconut Water, which helps replenish and hydrate hair, without weighing it down.
TRESemmé Collagen+ Fullness Thickening Balm
Plump each strand and instantly make your hair look thicker with the TRESemmé Collagen+ Fullness Thickening Balm.
Apply a small amount of product through damp hair for long-lasting visibly thicker and fuller strands. Finish by blow-drying to your desired style.
Sign up for the Presence MasterClass™ starting in May 2019.
Read Next: 
Working It: The Day I Went Natural
Why Cutting Off All My Hair Was The Most Liberating Decision I've Ever Made
Prev Article
Next Article
Article
Jessica Alba is bringing bandanas back – and we're totally with her
Consider your weekend #hairinspiration sorted.
See article