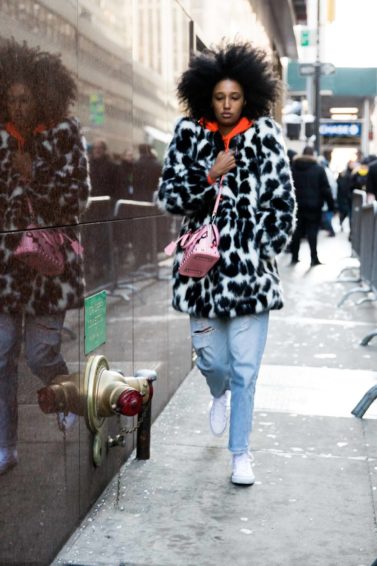 Street style beauty: Furs and curls are the mix & match trend taking over NYFW
The perfect pairing for the season!
While we've been scouring the streets of New York during this Fashion Week season, it seems that there are 2 things keeping natural-haired fashionistas warm: their furs and curls. Making the ideal combination of texture, these unique pairings have become quite a trend for autumn/winter 2017 – and you're about to see why!
When it comes to street style in any of the fashion capitals, we love seeing how creative women shake up their look for the cameras, always putting their best foot forward.
So, if you're ready to be inspired by the latest trend of the season, scroll down and take a look our favourite furs and curls ensembles from New York Fashion Week thus far.
The perfect pair: Furs and curls street style trend
Low Pile Curls
The girls that aren't new to the street style game know that pops of colour attract street style photographers like moths to a flame. And boy oh boy, is this a hot look to rock!
So, if you're looking to emulate this model's look, we suggest opting for a twist out, and watch as the paparazzi start snapping.
Editor's tip: The night before, twist your damp hair with some VO5 Frizz Free Cream and allow your tresses to dry overnight. In the morning, simply release and fluff your perfect coils!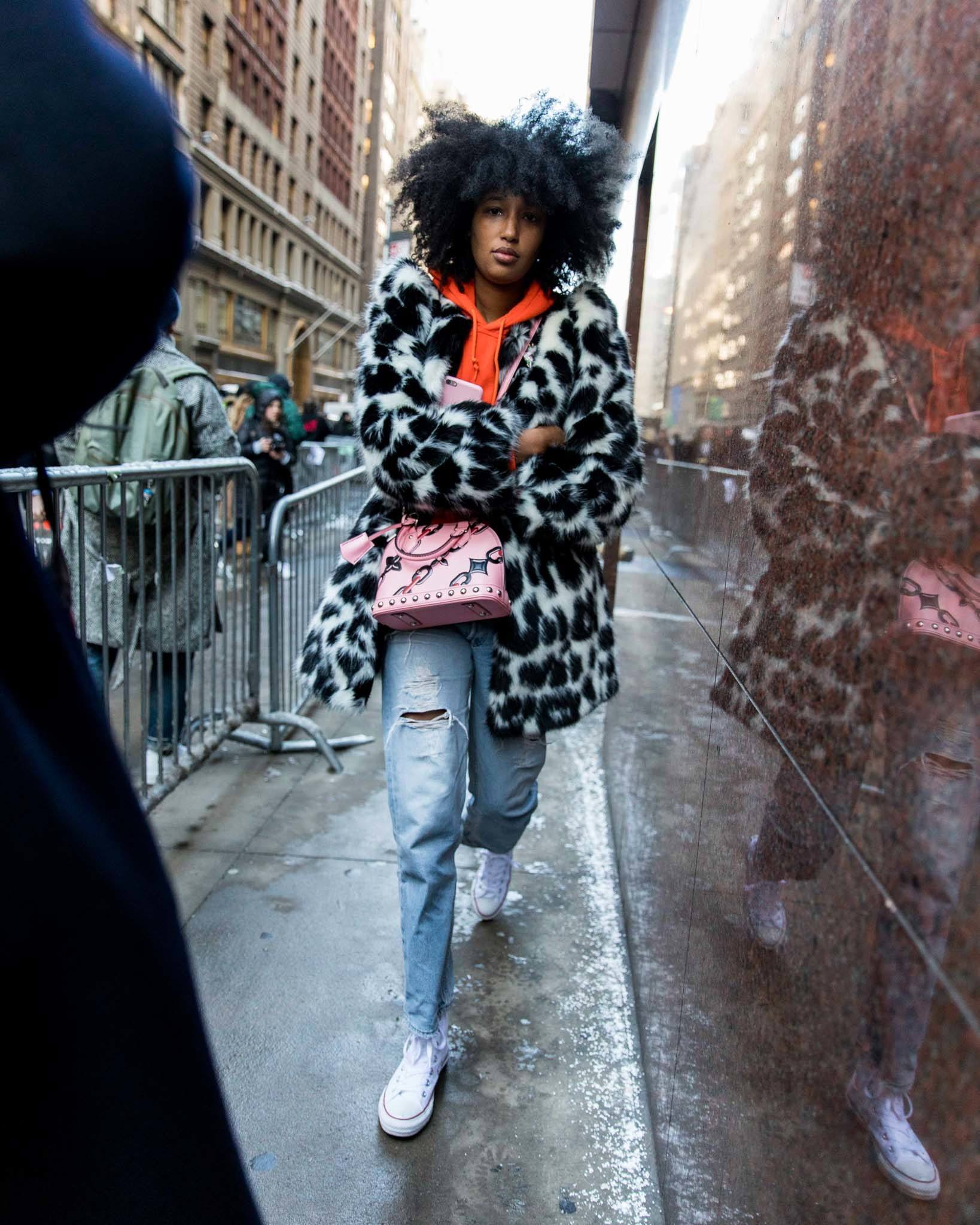 Winter Poof
Want to heighten the appeal of your au naturel mane? Then try using an afro comb to pick the roots of your hair. Once you've got your desired volume and the right amount of texture, winter-proof your 'fro with a good leave-in conditioner.
Editor's tip: The TRESemmé Botanique Nourish & Replenish Hydrating Mist is the ideal choice for naturalistas on the go, because you just don't know what Mother Nature will bring your way during the winter season.
Trust us, with this nifty spray, you'll be left with nourish and ultra hydrated strands!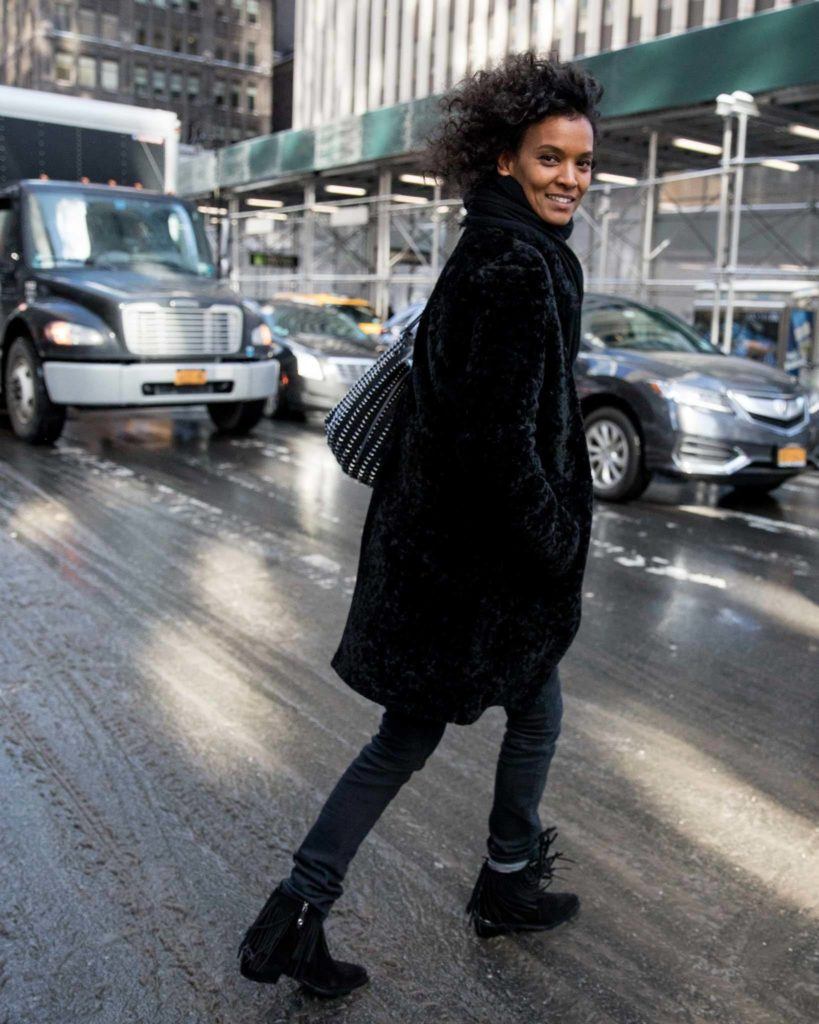 Wind swept
If you're not the type to spend hours perfecting your mane every morning, you'll be pleased to know that you really can get up and go, and still be fashionable! How? By embracing your curls and rocking that wind-swept look.
Do like this street style star and opt for an all-black ensemble, then just let that gale blow!
Editor's tip: Sometimes, a harsh, gloomy, and brutally cold winter day just calls for a soft (yet warm) look with a bit of shine. But by arming yourself with the Dove Advanced Hair Series Quench Absolute Supreme Crème Serum, you'll have super glossy locks, and a great style to boot!
Article
Working It: How I Manage My Hair with My Hectic Fitness Schedule
We spoke to WGSN's Senior Beauty Editor (and part-time fitness instructor) Theresa Yee all about her best post-gym hair care tips and the importance of #SelfCareSunday.
See article