The 6 Stages Of Festival Hair We Can All Relate To
The highs, the lows and all the glitter...
Festival hair. It sounds creative and fun and Instagrammable but without the luxury of hot showers, hairdryers and straighteners, maintaining your hair from inside a tent is… a journey, to say the least!
So, to mentally prepare you for the emotional rollercoaster you'll face during your next weekend of camping and festivals, we've put together 6 (very real) stages we all go through with our hair. And if you've never been to a festival before? Don't worry, you've got all this to look forward to!
Stage #1: "I WILL be Vanessa Hudgens"
It's the night before and your festival Pinterest board is filled with approx. 37 photos of Vanessa Hudgens' hair at Coachella. Sure, you've not actually tried out any of the looks yet but how hard can it be, right?
You wash your hair, leaving your conditioner on a little bit longer than usual because who knows how long it'll be before your next shower *cries*. Credit: @vanessahudgens
Stage #2: "This isn't so bad"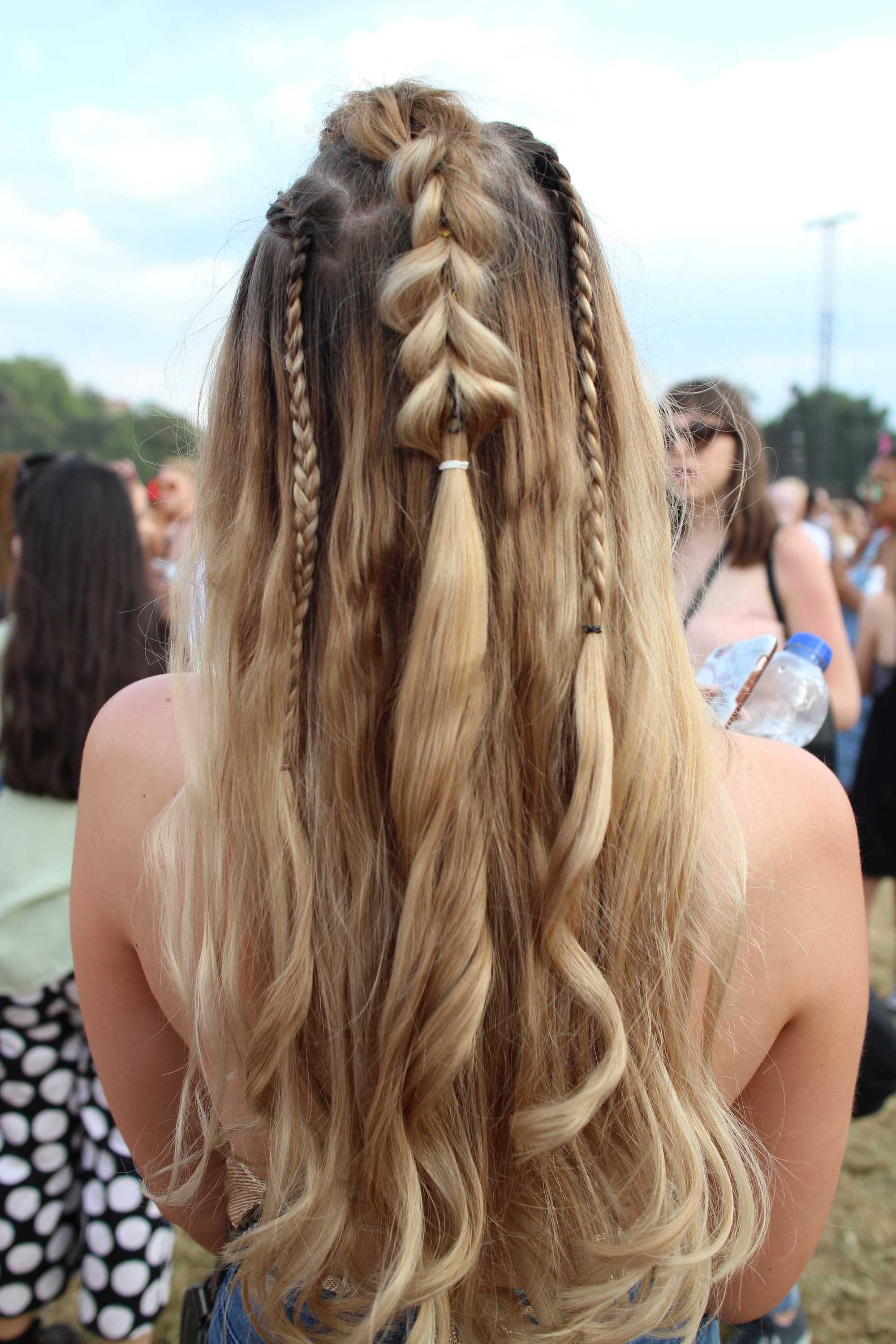 Congrats, this is officially the best (and well, cleanest) that your hair is going to look all week, so enjoy it! Today's the day to make the most of your freshly-washed locks, so if you want to wear your hair down, today's the day to do it.
Keep things simple, you don't want to overload your hair with too much product and peak too early. If you've curled or straightened your hair in preparation, you may want to use a little hairspray to lengthen the life of your style.
Stage #3: "If Kate Moss can do it, so can I"
Bed hair is inevitable when you're sleeping in a tent, so instead of fighting it, just tell people you're channelling Kate Moss Glasto vibes and make the most of the added texture. Loose braids, space buns and half-up buns all work well on tousled tresses.
Hair tip: Use the TONI&GUY Sea Salt Texturising Spray and scrunch it in with your hands to enhance waves and curls for a beachy look.
Stage #4: "How did I ever live before braids?"
When greasy roots take over, you just want your hair out of your way and braids are the obvious (and most stylish) solution.
Freshen up your roots with a generous blast of dry shampoo (insider tip: the TRESemmé Instant Refresh Translucent Dry Shampoo is great as it doesn't leave any white marks), then get braiding! Boxer braids, unicorn braids – there's so many you can try.
Stage #5: "When in doubt, glitter it out."
It's the last couple of days and you've probably forgotten what clean hair felt like but there's something that can bring it back from the brink: glitter!
Glitter is a festival staple, so you won't look out of place covered in the stuff. Plus, there are so many ways you can wear it. Keep it simple with glitter roots, or, try glitterage, a glitter undercut or glitter braids! We're loving VO5's new range of biodegradable hair glitters, which come in 6 different shades, so there's plenty of colours for you to choose from.
Next read: Tips for removing glitter from your hair.
Stage #6: "Dear hair, I'm so sorry."
You survived! It's been fun but now it's time to go home and have what'll probably be the best shower of your whole entire life.
Hair tip: Just like you, your hair is probably feeling a little worse for wear from being outside in the sun/blown around in the wind/covered with people's drinks.
Give it (and yourself) some TLC by relaxing in the bath with the TONI&GUY Damage Repair Mask on. Comb it through using a wide-tooth comb to get out any tangles (the conditioner will make it easier to get the knots out) and once you wash it out your hair will feel soft, shiny and practically new again.
Prev Article
Next Article
Gallery
Celebrity-inspired bob hairstyles for over 50s – which one will you choose?
50+ and fabulous!
See article