5 valuable hair lessons we've learnt from the girls of Riverdale
We could all learn a tress trick or 2 from Betty, Veronica and Co.
We've barely moved from the sofa lately as we've been binge-watching season 3 of Riverdale, so if there are any fellow fans out there, we know you can relate. Never watched it? It's a teen drama based on the original Archie Comics and it's basically Gossip Girl mixed with a dash of Pretty Little Liars.
The show has totally blown up, becoming one of the most talked about Netflix programmes ever, partly because of the mysterious cliffhanger storylines but also because of the girls' style, and in particular, their incredible hairstyles.
From Josie and the Pussycats' positive natural hair message to Betty's ever-present ponytail, we could all pick up a few hair tips from the girls of Riverdale High.
5 hair lessons we've learnt from the Riverdale girls
1. Ponytails are always a good idea
Just like in the original comics, girl-next-door Betty Cooper and her ponytail come as a package deal. Her creamy blonde locks are in an almost permanent pony and we love her for it.
If you pay close attention, you'll see that Betty's signature pony actually tells a story all of its own. Actress Lili Reinhart who plays her explained in an interview with Glamour that "When it comes to having her hair down or lower, like a lower pony, it's usually reflective of her mental state. As Betty evolves, and whatever she's going through in her personal life, it's seen on her hair."
That being said, it was Betty's bff Kevin who summed it up best last season when he said: "Betty's ponytail is iconic and beyond reproach." Amen.
2. Don't be afraid to rock your natural hair
Ashleigh Murray, who plays the headstrong singer Josie of Josie and the Pussycats, is one of our favourite girls on the show – not least because of her beautiful natural curls.
Ashleigh has been vocal about the importance of showing natural hair on TV, telling Teen Vogue that "Specifically for me, I love this role because I get to be in it with my hair natural, and my hair is a type of curl pattern that you don't see very often on TV." We hear you, Ashleigh, it's about time other shows caught up and showed more hair diversity too!
And let's not forget, whether the Pussycats are performing at pep rallies or sipping on milkshakes at Pop's diner, one thing is non-negotiable: kitty cat ears are a must!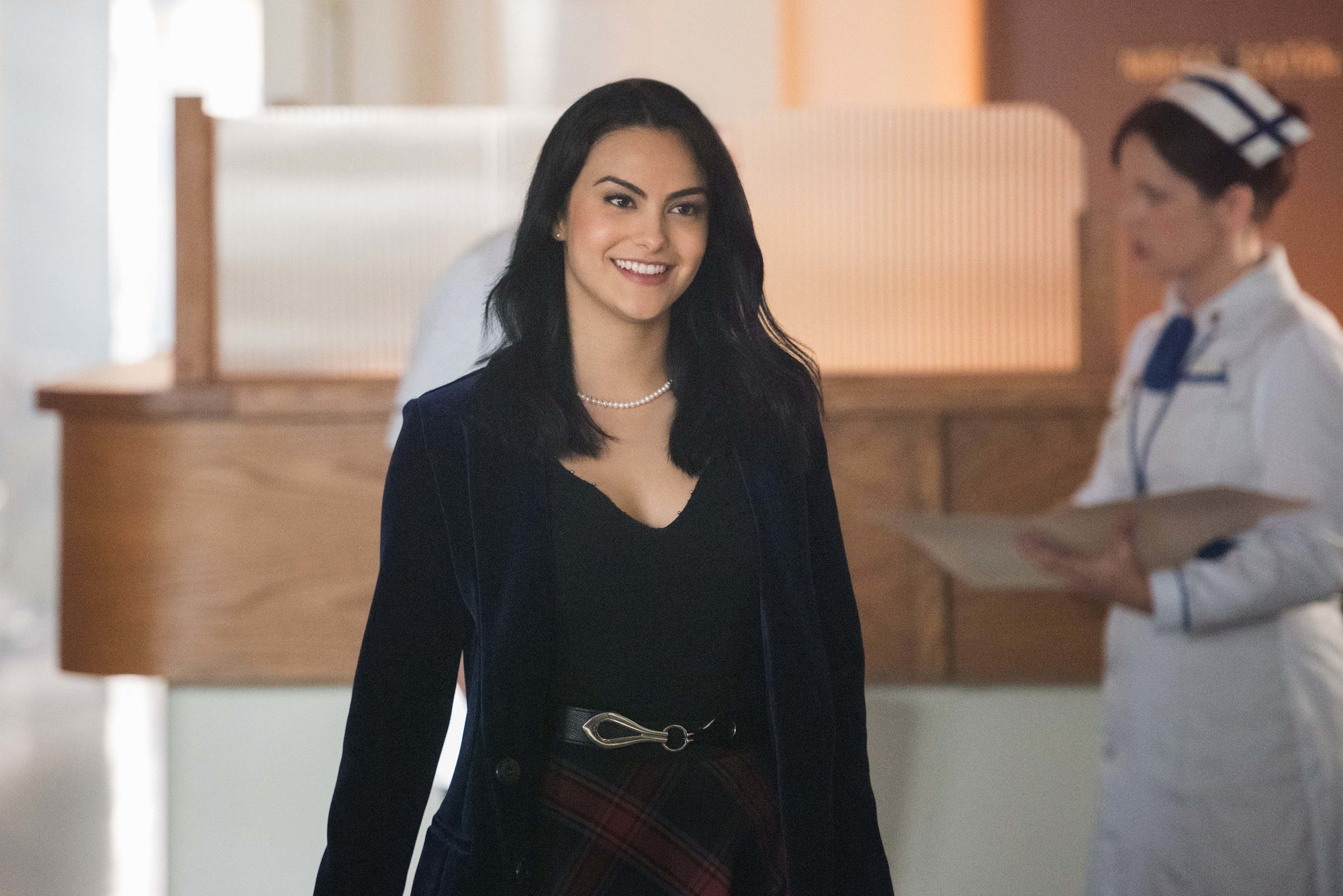 3. Shiny hair will never go out of style
Socialite Veronica Lodge may be doing everything in her power to shake off that 'poor little rich girl' rep, but there's no escaping the fact that her hair is pure swishy, blowout perfection.
Her ultra dark, almost black mane and equally moody fashion colour palette only add to the air of mystery surrounding her and her family, and no matter what craziness is going down, her hair is always pristine.
Editor's tip: For hair that shines like Veronica's, try the TONI&GUY Illuminating Hair Perfume.
It's the perfect way to add a finishing touch of shine to any style, plus it leaves a sophisticated fragrance on your hair – V would totally approve.
4. Redheads shouldn't be afraid to wear red
Redheads should never wear red, right? Well, that's what we thought until Cheryl Blossom (played by natural redhead Madelaine Petsch) came along and threw that outdated fashion rule right out the window of her massive mansion.
The head cheerleader pairs her striking red hair with a swipe of cherry red lipstick and poppy outfits to match, proving that, if anything, some red lipstick will only make your red hair shine brighter!
5. If you want to look like a total badass, dye your hair pink
You've heard the term 'rebellious streak', right? Well, newcomer Toni Topaz captures this perfectly (and literally) with her bubblegum pink streak highlights.
As a member of the wayward Southside Serpents, this bad gal isn't afraid to stand up for herself – and what says "don't mess with me" better than punky pink streaks? Work in some edgy hidden braids and pair with a leather jacket for maximum impact.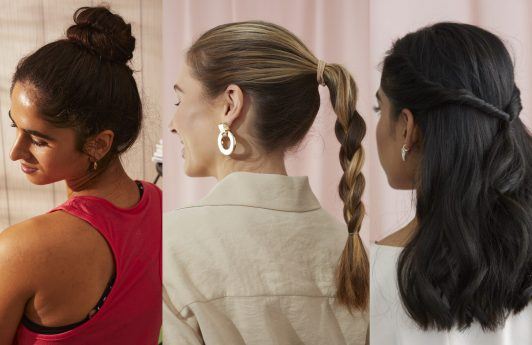 Article
7 Easy Hairstyles You Can Add to Your At-Home Hair Wardrobe
This Korean-inspired hair trend is going to make your working from hair game strong!
See article