Olivia Wilde gets a new haircut and highlights!
Olivia's new 'do is an early gift to us all! 
Hair alert: Olivia Wilde has debuted a brand new haircut with highlights, and it's got the All Things Hair team very jealous!
Taking to her Instagram account, the starlet posted a close-up Boomerang of her lovely strands, showing us all just how vivacious her wavy locks are. Now we don't know about you, but we think this should be the only way to showcase a new hairstyle on social media!
Olivia Wilde gets a new 'do!
Okay, so we're not a 100 percent sure what inspired Olivia Wilde's new 'do, but her suggestive caption does give us a little clue… 'Feelin myself apparently. Thanks to the master @harryjoshhair for the chop. #nomoremelaniahair'.
But regardless of her political motives, her bouncy locks and sun-kissed highlights have definitely brightened up our wintry Instagram feeds – thank you, Olivia! Credit: @oliviawilde
Editor's tip: Looking for a wash and care set that's been specifically designed for coloured hair? We suggest trying the TIGI Catwalk Fashionista Blonde Shampoo and Conditioner, as well as giving your hair some extra lovin' with the TIGI Fashionista Blonde Mask!
Prev Article
Next Article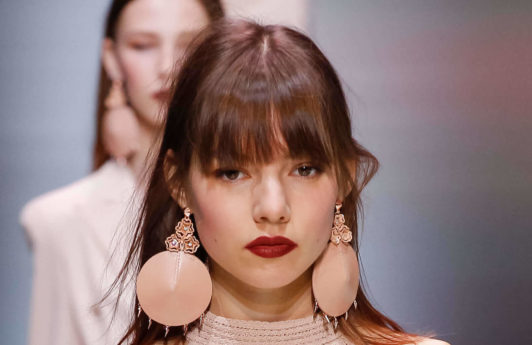 Gallery
Fancy a change? These newbie fringe ideas are what you need
Let the bangs do the talking...
See article