Olivia Culpo rocked a braided ponytail hair style – and slayed!
Ponytail + braid = Mega-stylish 'do!
It's safe to say that model Olivia Culpo hardly ever has a bad hair day – and yesterday wasn't any different. For The 2nd Annual Moët Moment Film Festival that took place in sunny California, the 24-year-old star stepped out on the red carpet flaunting a stunning braided ponytail hairstyle. After all, ponytails and braids go hand-in-hand, if you didn't already know!
So, if you're yet to see Olivia's mesmerising pony, keep on scrolling and get ready to take lots style notes!
We're in love with Olivia Culpo's braided ponytail hairstyle!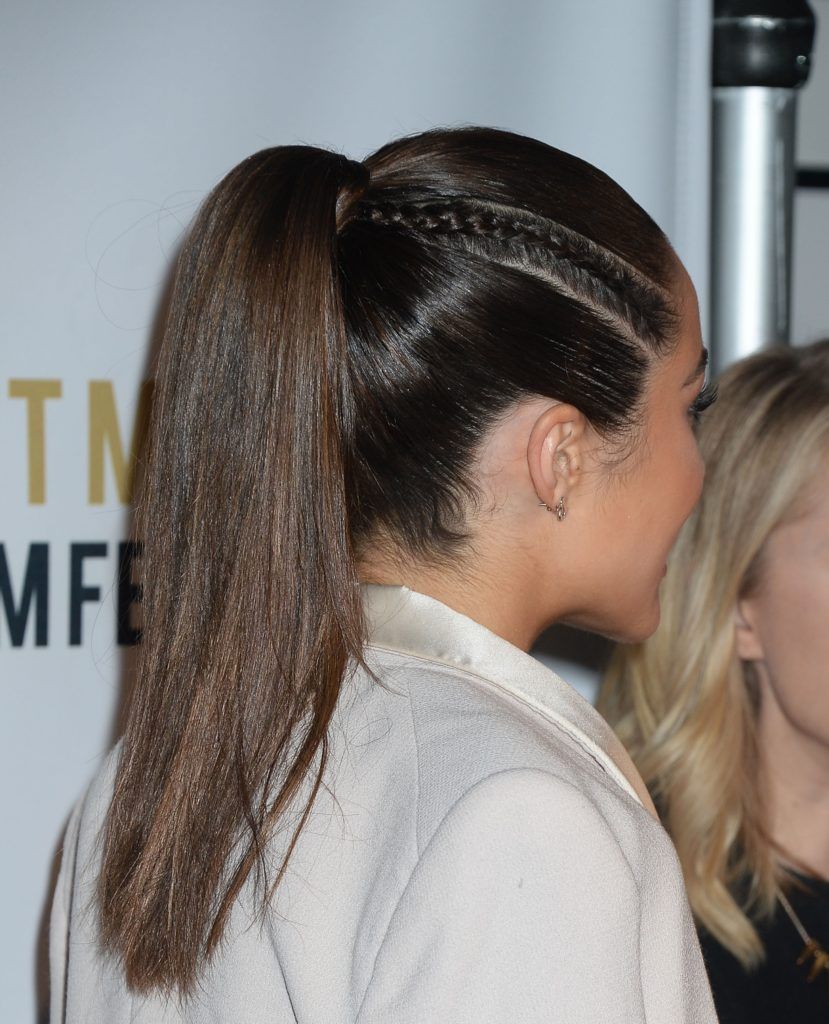 If you thought that ponytails were just reserved for the gym (or lounging around at home), then let us tell you: you're very much mistaken!
While traditional ponytails can be a little boring, jazzing them up with a braid can take your look from zero to hero in seconds! And it seems that Olivia was already clued up on this styling trick because for the glitzy red carpet event, she opted to style her hair into an elegant, yet edgy updo.
A trendy plait (which looked just like a cornrow braid!) had been seamlessly worked into either side of her sleek, high ponytail, making for a simple and effective style change. To keep all of the attention on her jazzy ponytail hairstyle, Olivia kept her make-up minimal, opting for a classic nude lip and tying the look together in true A-list style with a sparkly jumpsuit and chic cream blazer. Now that's how you work a red carpet!
Prev Article
Next Article
Tutorial
Unicorn Magic: Try Our Unicorn-inspired Halloween Hair Tutorial
Halloween hair has never looked so pretty! 
See article