10 New hairstyles for women at every age
Whether you're 30 or 60, there's bound to be a fresh new cut that's perfect for you. 
Are you looking for a flattering, age-appropriate hairstyle? If so, you've come to the right place. We've taken inspiration from the runway and Hollywood's leading ladies to put together a gallery of 10 cool new hairstyles for women of every age. Whether you're 20 or 60, rest assured, there's a perfect cut for you! Keep reading ahead, so that next time you hit the salon, you'll know exactly what to do.
New hairstyles for women in their 20s
Petite-coif
As sported by actress Lily Collins, a 'petite-coif' is a playful yet sexy spin on the classic mix between edgy and chic. This super cool cut just oozes It-girl vibes, which is why it's a great option for anyone in their twenties! Not only does it help frame the face, but it will also draw attention to your youthful features.
Long, textured layers
If luscious, medium to full-length locks are your calling card, why not spice things up with a few textured layers? They'll create the illusion of thicker-looking hair and help frame the face to accentuate your best features. Look to models Gigi Hadid and Cara Delevingne for some inspiration.
New hairstyles for women in their 30s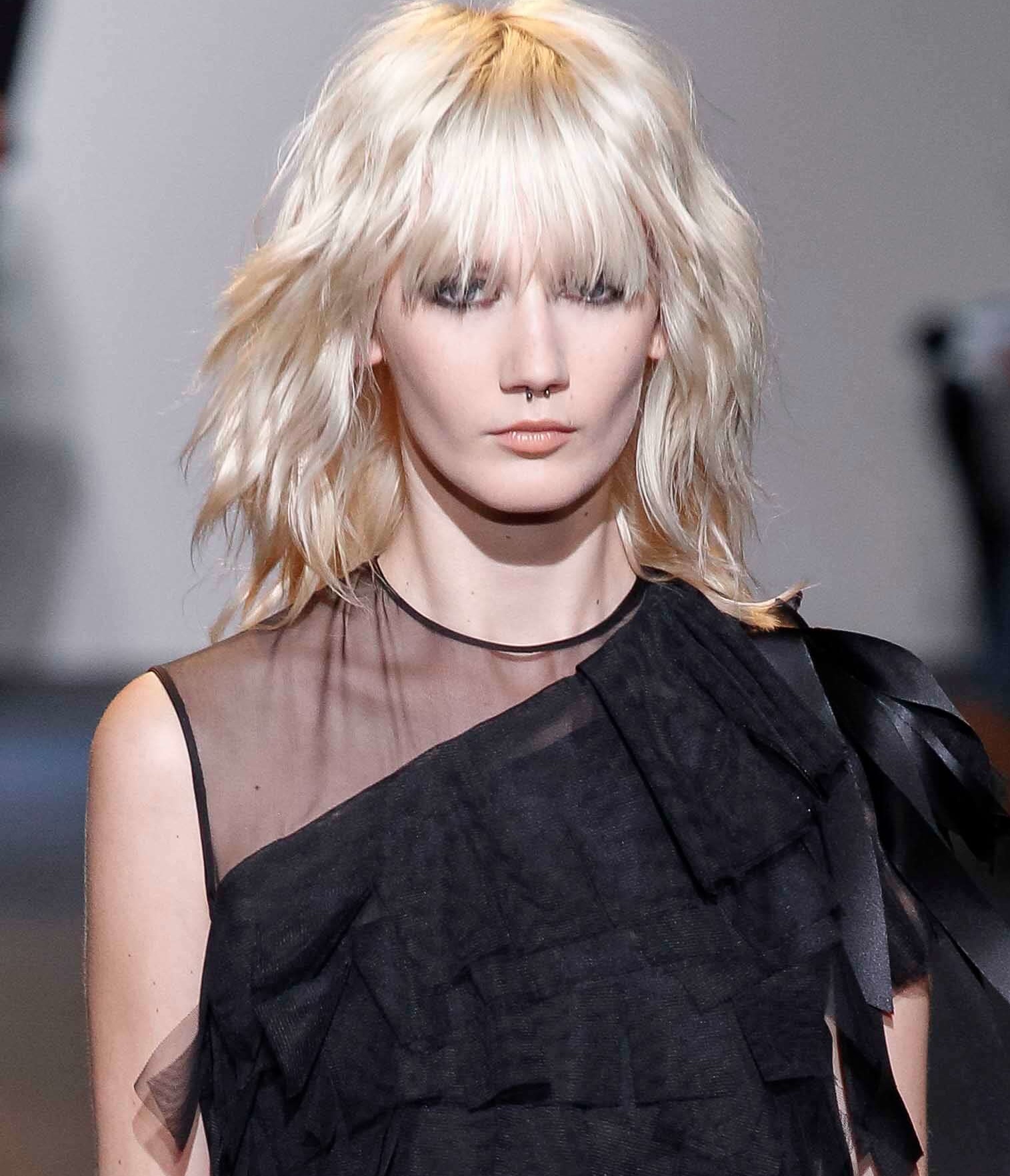 Shaggy lob
The fashionable shaggy lob – pioneered by the coolest girls in the fashion world, Freja Beha Erichsen and Alexa Chung – has been widely emulated for many good reasons: it's modern, youthful-looking and low-maintenance. The look is equal parts cool and practical, making it the ideal hairstyle for the busy thirties' lifestyle. Another bonus: this versatile cut works really well with fringes, be it side-swept bangs or a blunt, Cleopatra-esque version.
Tousled waves
Just because you're not in your twenties anymore, doesn't mean you should turn your back on a tousled, feminine look. If you're committed to those mid-length or long locks, inject some playfulness into your style with a few bouncy waves. If it's good enough for Jessica Biel, it's good enough for us!
New hairstyles for women in their 40s
Bob
Pair an asymmetric bob with dimension-boosting blends of sun-kissed shades and you're good to go! This modern and youthful-looking cut is all about edge: longer on one side and shorter on the other. Portia de Rossi shows just how sophisticated and sexy this hairstyle can be.
Long layers with wispy bangs
Exude youthful supermodel vibes by opting for a Kate Moss-inspired cut. Try pairing long or shoulder-length layers with a wispy, centre-parted fringe for a more feminine and romantic look.
New hairstyles for women in their 50s
The quiff
The quiff is a classic. And with distinguished actress Tilda Swinton often working the look on the red carpets, we couldn't possibly dismiss this voluminously edgy yet glamorous 'do. No need to go for a drastic chop to create this hairstyle, though, you can work this look if you have a chin to shoulder-length bob, too.
Full bangs
If you're not ready to cut your long locks just yet, simply cut in a few layers for more texture and fullness. Pair with wispy or blunt bangs to soften your features and you're good to go. If you want some colour, make sure you choose varying tones to help create more natural-looking dimensions. This will result in a flattering look, both radiant and youthful (look to actress Sandra Bullock for inspiration).
New hairstyles for women in their 60s
Feathered pixie
Super short cuts can sometimes look harsh, but a feathered pixie won't. This soft and youthful-looking cut is great for anyone in their 60s with ultra-fine or thinning hair. Sharon Stone (who will celebrate her 60th birthday soon) is the perfect example of how to rock this style.
The lob
You don't have to go short just because you've hit a certain age. Among our favourite cool new hairstyles for women is the lob. Why? Mainly because it works well for everyone, regardless of age and face shape. This on-trend feminine cut is perfect for stylish ladies who want to age gracefully as it's long enough to help frame the face without dragging your features down. Adding waves is also a great way to add some youthfulness to your overall look. If you're looking for inspiration, actresses Jessica Lange has rocked this modern hairstyle down to a T.
Prev Article
Next Article
Article
Why Hollywood Needs to Care About Black Hair
Black actors take to social media using the hashtag #actingwhileblack to implore Hollywood to hire stylists that know how to style their hair.
See article