These are 2019's biggest hair colour trends
Meet the most hyped hair colours of 2019. 
What hair colour should I try next? is a question we often find ourselves asking as we transition through the seasons. Playing around with a new hair colour is always a fun way to change up your look and so far 2019 is serving up plenty of inspiring hair colour ideas.
There's something for everyone this season, from much talked-about mushroom brown to Parma Violet inspired lilacs. So whether it's a fun temporary shade for summer you're looking for or a more subtle update to your everyday colour, scroll on to discover 2019's hottest hues.
Meet 2019's biggest hair colour trends, from living coral to mushroom brown
Living coral
Living Coral, Pantone's official Colour of the Year 2019 was always guaranteed to become a hair hit and sure enough, it's already set to be one of this spring/summer's most popular shades. This bright orange-pink is an instant complexion-booster that'll make your locks stand out and your tan pop.
See all the ways you can wear coral hair this year 
Lilac hair
Feel like everything is looking a little more purple lately? You're not alone. Pinterest have reported a 1077% uplift in searches for the term "lilac hair" and with Cardi B, Lana Condor and Ruby Rose all already rocking purple hair this year, we're predicting lilacmania.
Editor's tip: Thinking of trying a hot new hair colour this year? Then be sure to use a wash and care system formulated with coloured tresses in mind.
We love TRESemmé Colour Shineplex Shampoo and Conditioner for maintaining colour vibrancy. Enriched with camellia oil, the unique sulphate-free formula gently cares for coloured hair, maintaining vibrant colour for up to 12 weeks.
Copper
Always wished you were a natural redhead? Then the news that copper highlights are trending will be just the sign you've been waiting for. Not only are red highlights a great way to trial a new red look, they also add brilliant dimension and shine to brunettes.
Blue hair
First Kylie Jenner unveiled blue hair on Instagram and then Lady Gaga stepped out at the Golden Globes with a powder blue updo, putting blue hair firmly on our hair radar. As with any more unconventional colours, bleach blondes will get the brightest results but a blue tint on darker brown or even black hair can look amazing, too, so it's versatile.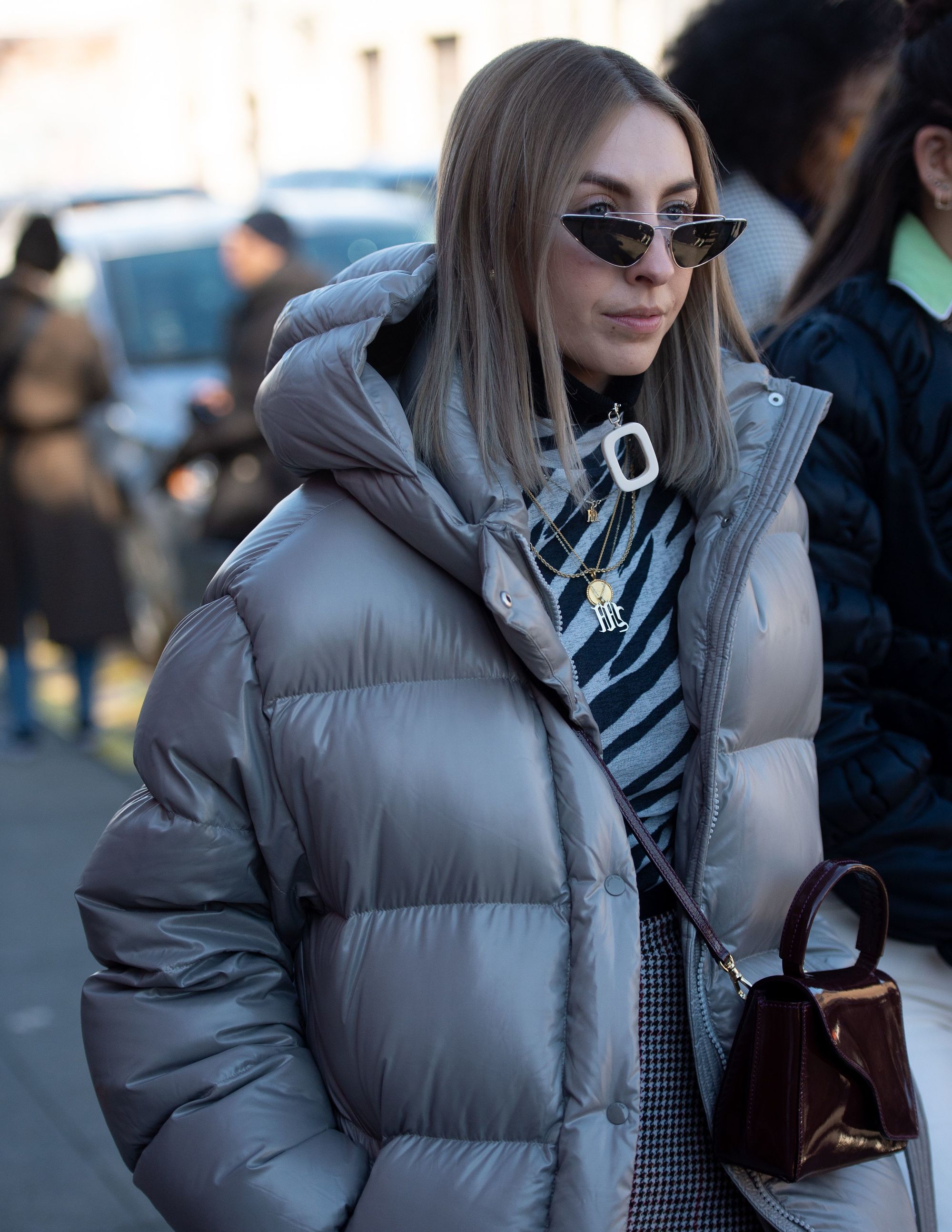 Mushroom brown
The latest in a line of food-inspired hair hues, mushroom hair might not sound as pretty as pick 'n' mix or pumpkin spice hair but what it lacks in name it more than makes up for in looks!
A low-maintenance ash brown with grey tones, it's a flattering hybrid hue that lets you teeter on the brink of both blonde and brown – and in case it's not already obvious, we seriously love it.
Inky black
2018's glass hair trend is still going strong, so it makes sense that its sister trend, glossy dark locks, have also become more popular. If it's shine you're after, inky, jet black hues are perfect for achieving that high-gloss, high-fashion finish (think Dua Lipa vibes).
Read our editors' tips on maintaining vivid black hair.
Editor's tip: If dark, statement hair is on your must-have list, up the gloss factor and ensure your tresses are glistening with TONI&GUY High Shine Drops. 
Not only will this help tame frizz and flyaways, but your tresses will have a lovely sheen, too!
Now you're up to date with what hair colours are trending for 2019, take a look back at the looks we loved in 2018.
The hair trends we loved in 2018
Cold brew hair
Can't get through the day without your morning caffeine hit? Then you'll love this cold brew hair colour! Celebrating everyone's favourite iced drink, the look blends deep espresso browns with creamy lighter tones to mimic the look of the milk. Just what we need for transitioning into sweater season. Credit: @alyssahaircuttery
Gem highlights
Obsessed with all things crystals? Playing around with some crystal-inspired tones (be it amethyst or rose quartz) can keep your go-to shade looking trendy and unexpected. Credit: @createdbybella
Oil slick hair
If you're not a natural blonde, finding a magical, new hair colour trend to covet (that doesn't involve excessive bleaching) might feel impossible. Enter: Oil slick hair.
With shades of purple, blue and green, this dark and mysterious hue is exactly what you need to make your brunette strands feel unicorn-worthy. Credit: @hairbytinapark
Recommended: 15 cinnamon hair colour ideas brunettes will love.
Shadow-tone hair
Getting highlights done isn't the only way you can add dimension into your mane! In fact, shadow-toning (AKA lowlights) will give your hue extra depth while creating a more natural-looking finish, just like this.
The best part? The regrowth is natural and soft, meaning you don't need to worry about any harsh lines. Credit: @illdyeforyou
Flamingo pink
From rose gold to pastels, we thought we had seen all the summery pink tones out there but as ever, you never know what trend Instagram will surprise you with next.
This pretty pink hue is the latest hair colour craze taking over social media and we are totally living for it! Inspired by our fave long-legged bird, flamingo hair is the vibrant punch of colour your tresses need, and just in time for summer.
And while flamingo hair might not be for the faint-hearted, the best thing about this trend is that it suits practically everyone. For a beautifully flawless finish, simply ask your hair colourist to tweak the undertones to work with your skin tone. Credit: @shmeggsandbaconn
Strawberry red
The AW18 fashion shows have just come to an end and while we have to wait some months to see the clothes hit the stores, we can jump on board all the latest hair and beauty trends right now.
From washed-out tones at Alexander Wang to block shades at Marc Jacobs, red hair was certainly the standout hue from the runways – but our absolute fave colour comes from the Miu Miu show. While models hit the runway with different shades of red hair, it was this strawberry colour that was the most buzz-worthy in our books.
So, what are you waiting for? Save this image to your camera roll now and dash to your nearest hair salon before everyone else.
Rose brown
When it comes to spring hair colour trends, rose gold always manages to stay at the top of the mane charts. However, this blondes-only trend is officially being extended to brunettes this season — and we're all over it.
Coined as rose brown, this pretty trend works best on a natural brunette base, as it gives you the opportunity to have subtle rose blush highlights blended in. Looks as dreamy as it sounds, right? Credit: @adam_ava
Opal hair
Move over rainbow hair, opal hair is the trendy hair colour everyone in Hollywood is lusting for.
This latest take on rainbow hair features multiple dreamy shades, reminiscent of the opal gemstone – think pastel blues, pinks, greens and purples. The end result is a surreal yet subtle masterpiece that shimmers like the mane of a unicorn!
Psst… If you really want to get the most out of this look, we suggest wearing it with Hollywood waves, as the curve of the hair will enhance each of your chosen hues. Credit: @salon413.holyoke
Reverse balayage
When it comes to popular hair colours, balayage is the tried-and-true colouring technique everyone wants. However, it is its edgier and more daring sister, reverse balayage, that is having a moment in the mane spotlight.
While balayage makes your hair look sun-kissed, reverse balayage does the opposite. Yep, this technique goes from light to dark (like ombre), but instead of harsh lines, it melts into the darker shade – ideal for blondies looking to join the dark side! Credit: @romantictresses
Halo Top hair
If you're a sucker for food-inspired hair colour trends, we suggest you start looking to your favourite ice cream for mane inspiration. Why? Because Halo Top-inspired hair is hot-to-trot, of course!
In this mouth-watering example, this beauty has gone for Cali girl-approved salted caramel dye job. From Neapolitan ice cream to Häagen-Dazs' strawberries and cream, the colour options are endless. Yum! Credit: @sadiejcre8s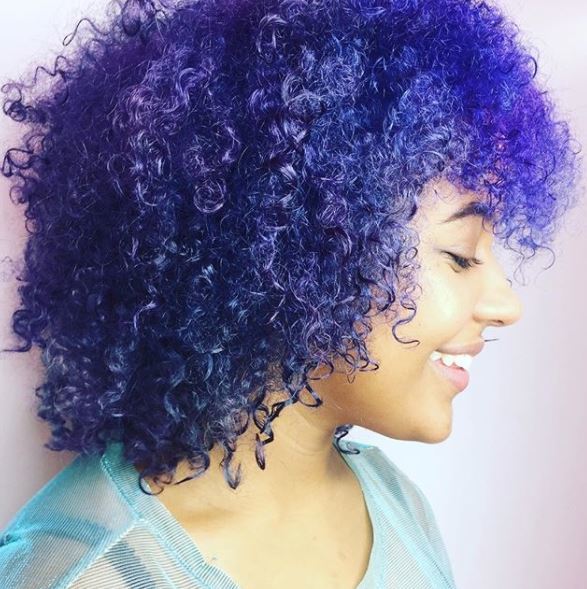 Fantasy colours
When it comes to the latest hair colour trends, expect to see plenty of purple in 2018. The Pantone colour of the year will be popping up both in fashion and beauty, so why not get ahead of the trend and update your hair colour with a violet shade ASAP? Credit: @bleachlondon
Burnt orange
Looking for a trendy hair colour that will stand out for all the right reasons? Then you will love this burnt orange hue.
Whether you go for a full head of colour or this transcending ombre, burnt orange will be one of the hottest hair colours for 2018, mark our words!  Credit: @_xtrend
Metallics
Who doesn't love shiny things? Metallics are set to pop up throughout 2018, from nails to accessories, the hue has now evolved becoming one of the hottest new hair colour ideas for the year ahead.
And it doesn't just stop at silver or golden tones, you can give any of the pastel hues from 2017 a metallic update. Credit: @drewrosehair
Shadow roots
Forget about booking that root touch-up appointment, as shadow roots are the latest style taking over Instagram, with many opting to go for contrasting a trendy hair colour along their natural roots. Why you ask? Well, why not!
This is basically a reverse ombre but with the versatility to go as bold or subtle as you like. From soft pastel roots to this eccentric purple shade (we did tell you purple would be huge in 2018), we can't get enough of this shadow roots style. Credit: @colortrak
Salt and pepper
Grey hair was certainly one of the most desirable shades for 2017. The surprise hair trend was spotted on all our fave Instagrammers and celebs alike, but don't fret if you missed out on the trend, as you will be pleased to know that grey hair is still going strong for 2018 – just with a little tweak here and there.
This year we will see a more muted version of the style, imagine the 2017 grey trend faded and a little ashy. The overall look should give the illusion that your own natural hair has been mixed (or peppered) with grey, just like this Instagram babes tresses. Credit: @ddange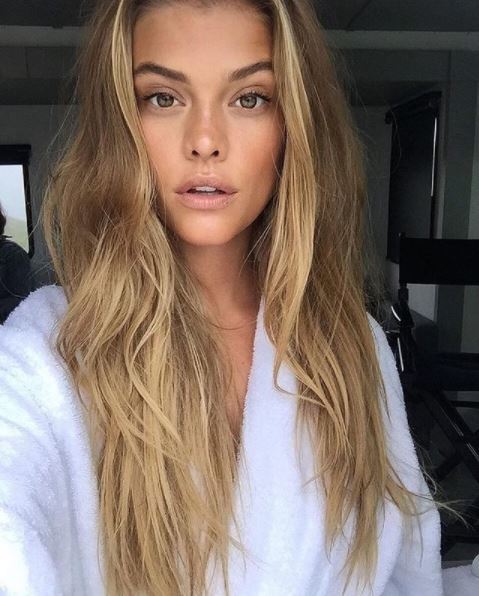 Hair contouring
If violet hues and shadow roots are a tad too adventurous for you, you will be happy to know that subtle nude shades are also on the rise for 2018, with hair contouring being the hottest buzzword for new hair colour trends.
So what is hair contouring? In basic terms, it is face-framing high and lowlights which are tailored to your face shape. Using a combination of tones helps to draw the eye towards and away from specific areas of the face, much like face contouring – talk about smart styling! Credit: @melbournehairblogger 
Make sure you keep up with the latest colour trends!
Prev Article
Next Article
Gallery
Floral festival hair: 11 cute ways to wear flowers
Oh, I wish I was a punk rocker with flowers in my hair...
See article