Ultra modern haircuts every women in their 30s should try
Because 30 is the new 20, didn't you know?
Just because you've turned 30 doesn't mean you can't rock an ultra cool, on-trend haircut. Just look at Carey Mulligan, Keira Knightley and Chrissy Teigen (to name but a few), all of whom may have left their 20s behind, but are still flaunting fabulously modern haircuts, styles and colour on a daily basis. So, who's to say you can't do exactly that?
Stuck for ideas? Fear not: we've put together 6 ultra modern haircuts, guaranteed to up your hair game, no matter whether you're in your early, mid or late 30s. Have a scroll through our gallery above for some hair inspiration and find out the details for each hairstyle – and how they might work for you – below.
6 Modern haircuts for women in their 30s
Shoulder-grazing lob with deep parting
For a classy and sophisticated hairstyle that boasts a chic professional stance, opt for a shoulder-grazing length and style with a deep side parting. For the most modern outcome, ask your stylist to keep the same length all the way around, only building in very soft, subtle layers at the front to help frame your face.
This haircut looks best styled into loose waves or blow-dried straight with a bit of volume and movement at the ends. For ultra polished results, finish your look with VO5 Smoothly Does It Tame & Shine Spray (£3.99*).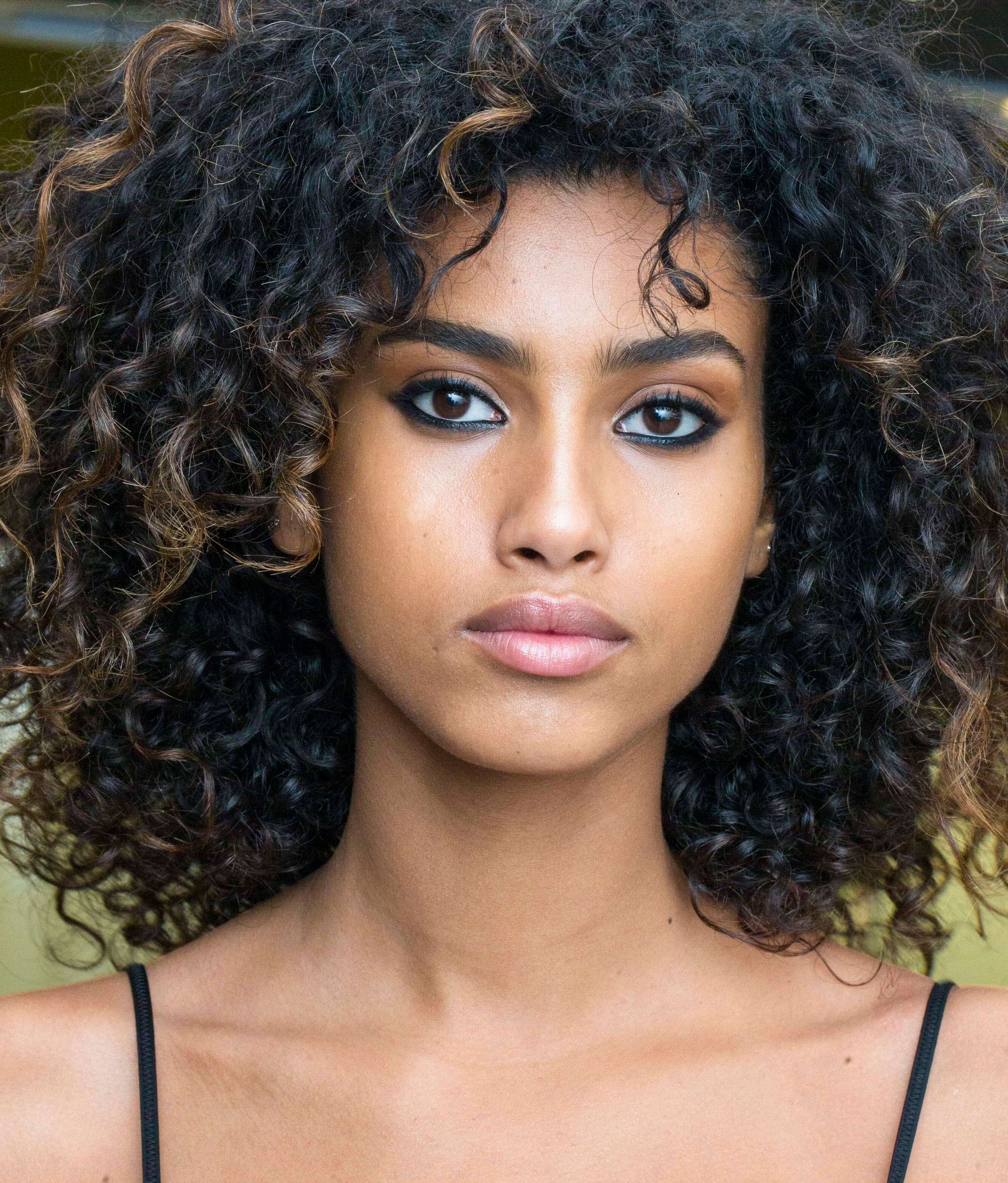 Layered 'fro
We've said it before, but we'll say it again: 2016 is the year to embrace those natural textures. For a sophisticated look, add some dimension to your curly or afro hair by working some light layers in near the front to help frame your complexion. And for those who want to take it one step further and really accentuate the layered effect, why not get caramel balayage highlights peppered into your 'fro to help add depth and draw attention to this effortless, yet ultra stylish 'do!
Grown-out shag
If you loved last year's rock 'n' roll-inspired shag haircut, but felt it was a little too directional, you'll be happy to hear that this year sees a more grown-up version of the style taking its turn in the spotlight. It's also perfect for those who want to give bangs a go for the first time: a soft, grown-out, middle-parted fringe – which is an essential part of this modern hairstyle – won't feel too intimidating and is easy to maintain, too.
Tip: the grown-out shag works best with soft, undulating waves styled into a casually tousled look, so it's ideal for those with naturally wavy hair. Enhance those bedhead textures with TRESemmé Perfectly un(Done) Sea Salt Spray (£5.50*) for best effect.
Mid-length cut with subtle layers
Looking for elegant, modern haircuts that won't require much maintenance? Why not try a mid-length style with soft, subtle layers built in for extra bounce and movement! For the most contemporary effect, remember these layers should only be around 1-2 inches shorter than the longest part of your hair.
Style it with a deep side part and casual textures: try sprinkling a little bit of the TRESemmé Perfectly (un)Done Root Lifting Texturising Dust (£5.50*), for extra lift up top, and tuck one side behind your ear for a cool, effortless outcome.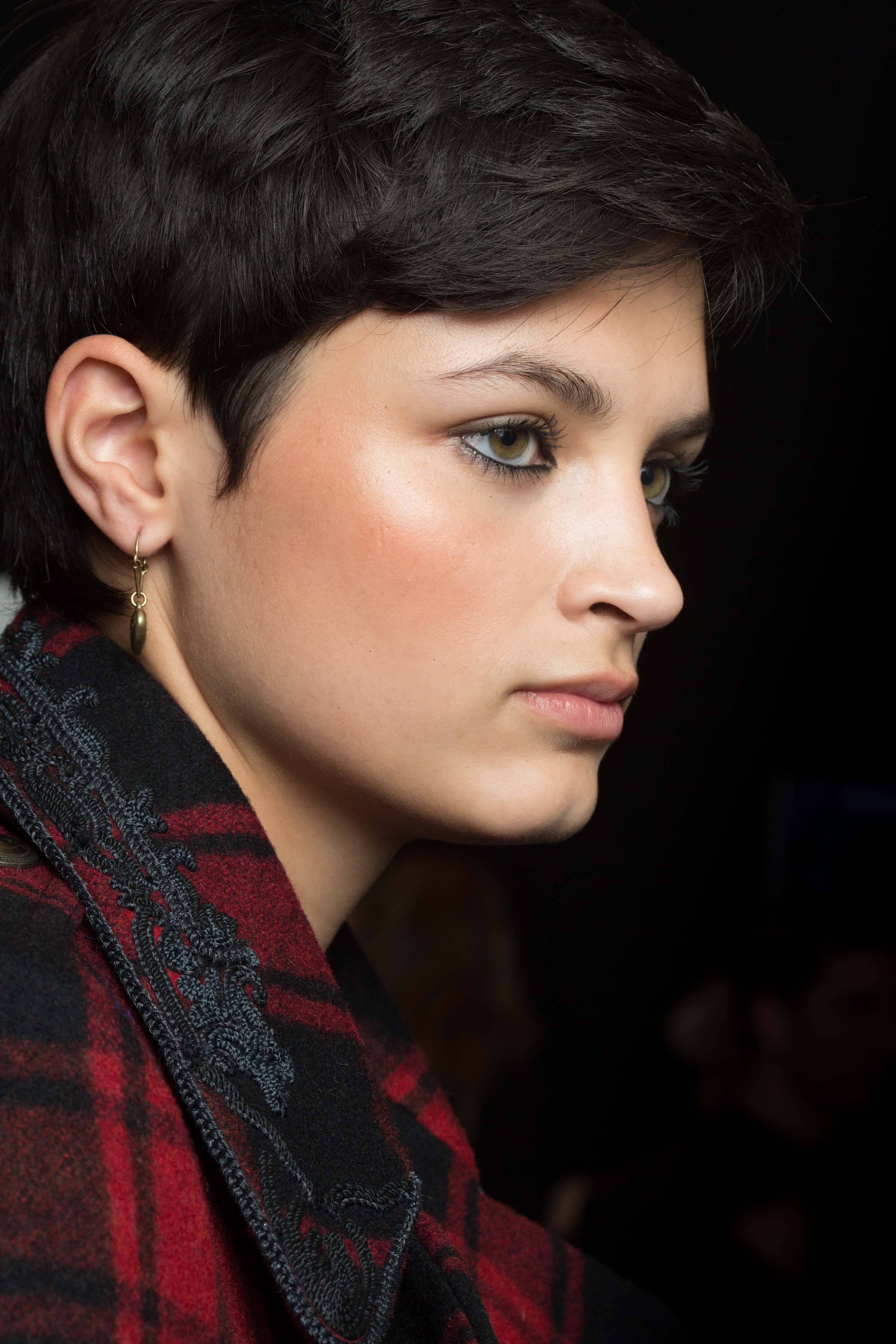 The side-burn pixie crop
We know what you're thinking: sideburns? But trust us, they're back with a bang this year – and contrary to what you might think, they're perfect for lending a pinch of enviable androgyny to a cool pixie cut. Ask your stylist to cut you a long or short pixie crop with choppy layers built in for the most flattering and modern outcome. Just remember to leave those sideburns untouched for a full runway effect.
TWA (Teeny Weeny Afro)
Meet one of the most modern haircuts for afro hair types: the TWA. We first spotted them all over the spring/summer 2016 runways and now, finally, they've arrived at a sidewalk near you. So don't be afraid to embrace those natural, kinky textures and cut a close crop for a cool, contemporary look.
Tip: keep your teeny weeny afro in tip-top condition by using a leave-in conditioner (like the TRESemmé Oleo Radiance Bi-Phase Conditioning Mist, £6.99*) and finish your look with Dove Pure Care Dry Oil (£6.99*) to add a healthy-looking sheen and help seal all that moisture in.
Prev Article Next Article
Article
Cast your votes on Meghan's royal wedding hairstyle!
Will it be her signature waves or an undone updo? Vote now!
See article