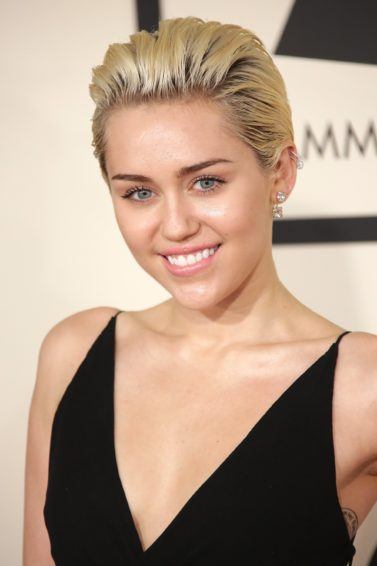 It's official: Miley Cyrus is going back to her dark hair roots
Because it's brunettes who have more fun, didn't you know?
American actress and singer Miley Cyrus has decided to go back to her dark roots, and we couldn't be happier! The star has been sporting blonde hair for as long as we can remember, but this lady isn't a natural blondie: she's a brunette babe at heart.
And it seems that she's been missing her natural hair hue, as she's taken to social media to share snaps of her grown-out roots. See for yourself, below…
Miley's going back to her dark hair roots!
Taking to Instagram to debut her grown-out dark hair roots, Miley posted the above picture, alongside the caption: "Goin back 2 muah rootz #LAZY #growingphase".
In the selfie, Miley can be seen holding her hair, which is half blonde, and half brunette! While we've grown used to seeing her sporting an edgy blonde pixie, she's clearly been working hard to grow out her hair length (and colour!).
Normally, leaving 6 inches of regrowth is seen as a cardinal sin in the hair world, but we have to admit: Miley's highly-contrasting look doesn't actually look that bad! In fact, we've hardly noticed that her roots had grown out this drastically, because she disguises them by styling her hair in updos. Credit: @mileycyrus
Prev Article
Next Article
Article
We've fallen in love with Emma Roberts' bright copper red hair
Too hot to handle!
See article