Erykah Badu rocks new ankle-length micro braids!
Guess how long they took to weave...
Whether it be a huge power afro or statement dreadlocks, singer Erykah Badu is well known for her impressive hairstyling. But none of us were expecting this from her latest hair look: floor-length micro braids! These aren't just small braids, we're talking extra tiny micro braids, roughly the width of the lines on your palm, that are also ankle-length!
We have to say we're very impressed by the patience and stamina of Erykah Badu, and her braider Yasmin Amira, because according to the Instagram post, the process took about 15 days (eek!). Check out Eryhah's incredible braids below!
Erkyah Badu rocks ankle-length micro braids!
The singer has coined her new 'do as "atomic micro cosmic Badu braids" – that's quite a mouthful! She also goes on to describe the braids, saying that each braid is the size of weaving thread and each strand is engineered on the size of the lines on Badu's middle finger! Credit: @fatbellybella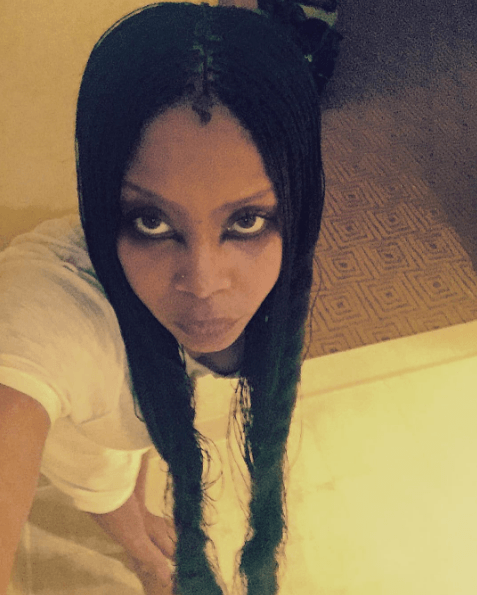 In fact, the micro braids look so small, you'd be forgiven for thinking they were just strands of hair. We're totally in awe of the end result, but if the braiding process took 15 days, just how long will the take-down process of these floor-sweeping, atomic micro braids be? Credit: @erykahbadu
While we're totally in love with Erykah's awe-inspiring micro braids, we're not sure we have the time (or patience) to do them ourselves – unless we had a team of 20 on hand to help, of course! Credit: @fatbellybella
Want to braid your hair but don't know how? Well, you can learn how to create (larger) Erykah Badu-like braids at home by checking out our Box braids: Your easy step-by-step guide. Or for more beautiful braids inspiration, don't forget to check out our braids page.
Prev Article
Next Article
Article
Short Shag Hairstyles and Haircuts: Your Ultimate Hair Guide
Short shaggy hairstyles are back! Scroll down to find out more about the shag haircut, now.
See article